The 2018 Oak Lawn Halloween Block Party in Dallas and the incredible costumes worn to it captured on black and white analog film.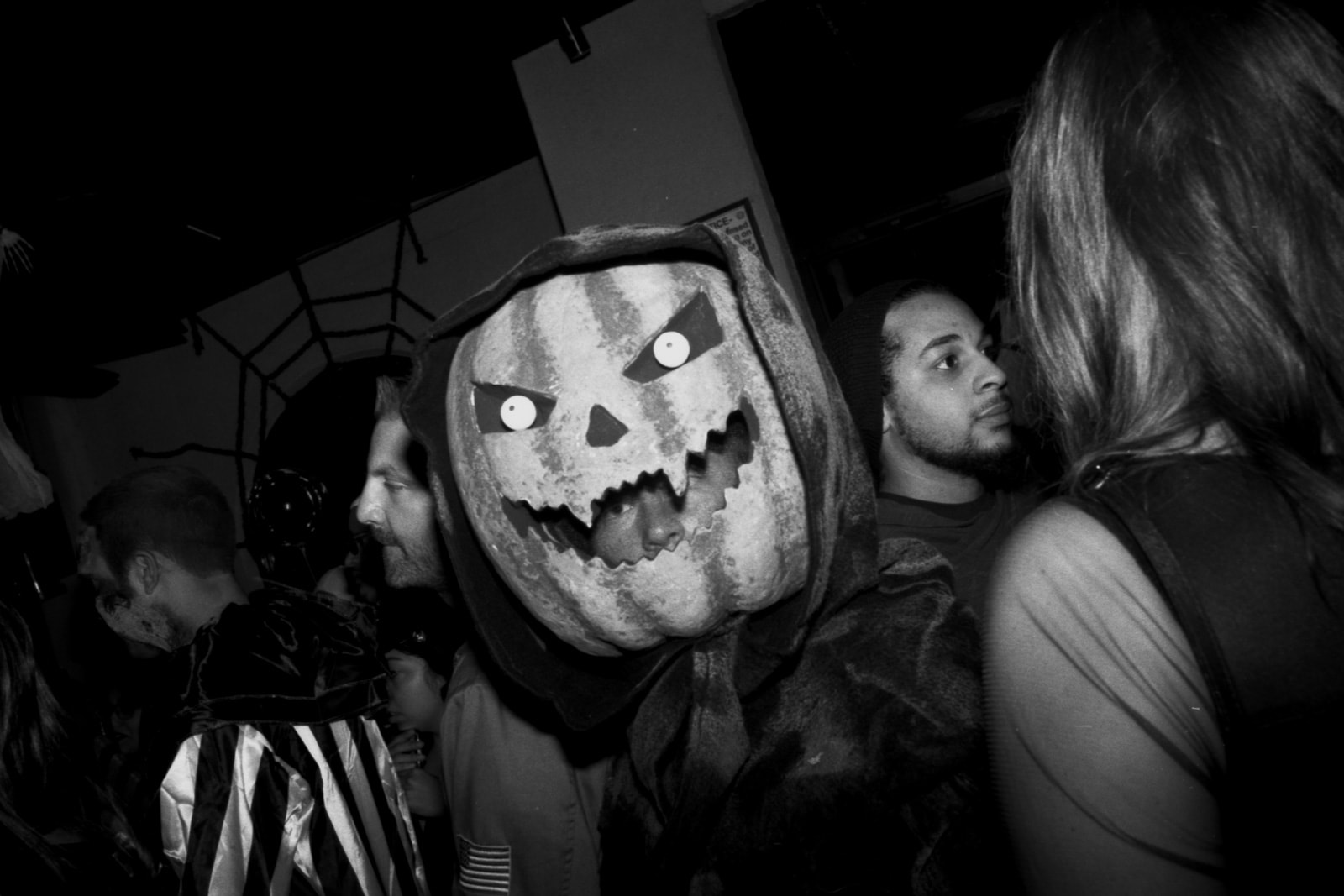 The Oak Lawn Halloween Block Party is one of the biggest public parties in Dallas. And it's definitely one of the most fun. The party is all up and down Cedar Springs Road. They close off the road which has bars and restaurants on each side of it. Then people walk up and down it all night drinking and showing off their best costumes. Somewhere between 13,000 – 15,000 people showed up for it. It was one of the funniest and most exciting events I have been to in Dallas.
For the 2018 Oak Lawn Halloween Block I brought my Nikon FM2 film camera. Because it was at night and a spooky environment, I shot it in black and white. I used an old flash and photograph unsuspecting people. To get a lof the looks I did, I tapped on their shoulders and as they turned to look back I snapped the photo. That method ended up working out fantastically because I love a lot of the expressions I got. I was very pleasantly surprised by how many great photos I got of the Halloween costumes that night.
Here are the highlights from my roll:
---
---