This bridge in fog, part of the President George Bush Turnpike, extends over Lake Ray Hubbard in Texas into the mysterious white nothingness.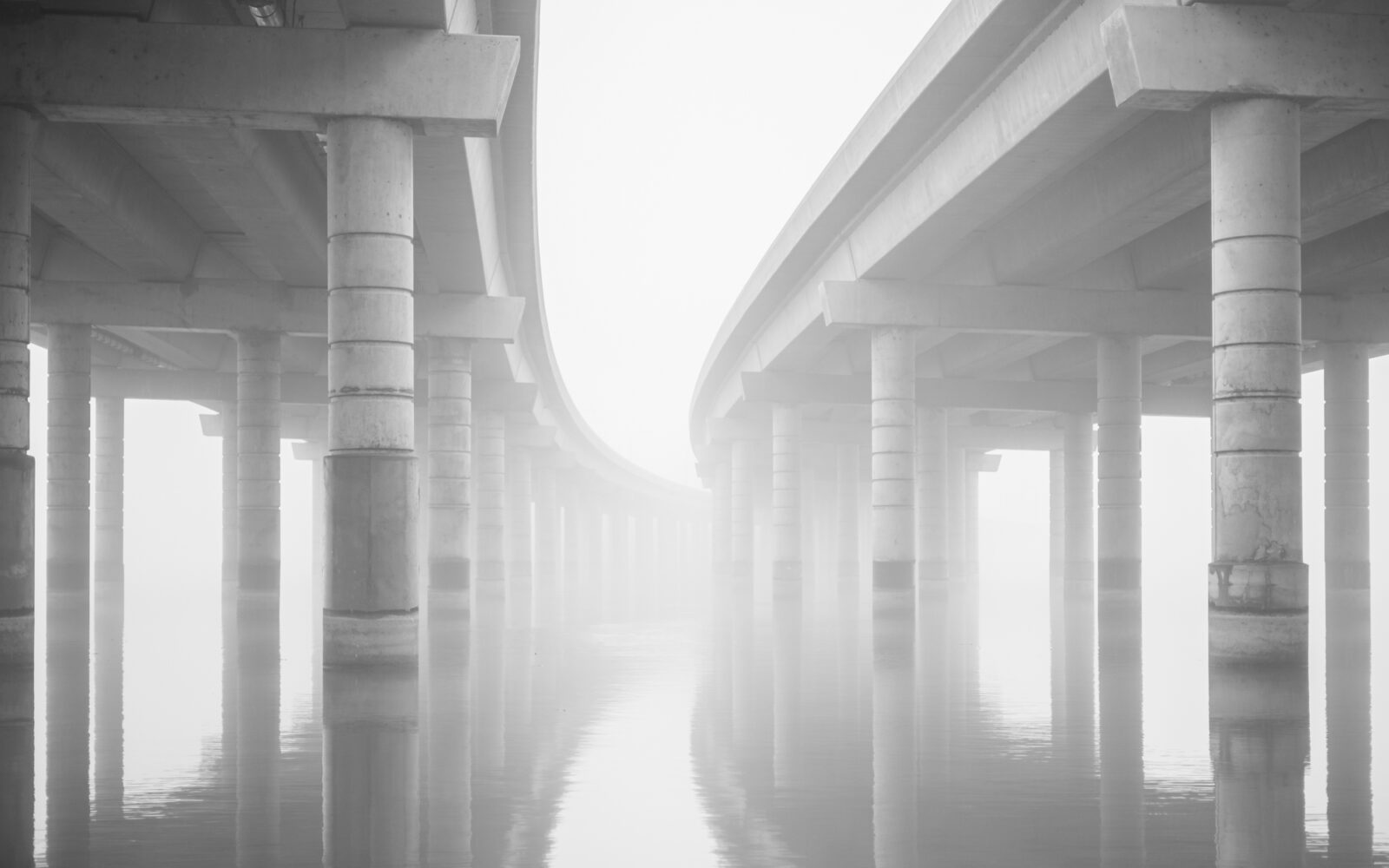 The fog has always intrigued me. There's something about it that makes the unknown feel peaceful. Normally, in life, uncertainty can induce fear, anxiety, and stress. There are times when I desperately want to know what is going to happen next. But unfortunately, getting that answer is often delayed until it actually happens. As a result, I've had to learn to trust God deeply in those moments and know that everything will ultimately turn out well. Interestingly, Fog brings me to that place, where I feel okay in the midst of uncertainty. I love it and I think it's beautiful.
I live very close to this Lake Ray Hubbard bridge in Rowlett, Texas. This morning I met with a friend for coffee and on my way home I had to cross this bridge in the fog. As I crossed it, I saw how the fog made it vanish into that white nothingness. Meanwhile, I had been wanting to capture this bridge in fog for over a year. Usually, the time or density of the fog hadn't worked out until this morning. I excitedly grabbed my camera and waterproof boots and parked my truck near the bridge.
Making The Bridge In Fog Photos
There was a lot of debris from trees and garbage at the edge of the water. So, to avoid getting them in my shots I had to walk out into the lake where the water looked pristine. Once there I photographed the bridge in fog with my three lenses. I found that the 50mm one captured it best. It was a perfect focal length for this kind of scene. My goal was to create abstract images of the bridge to bring attention to the character and texture of the fog.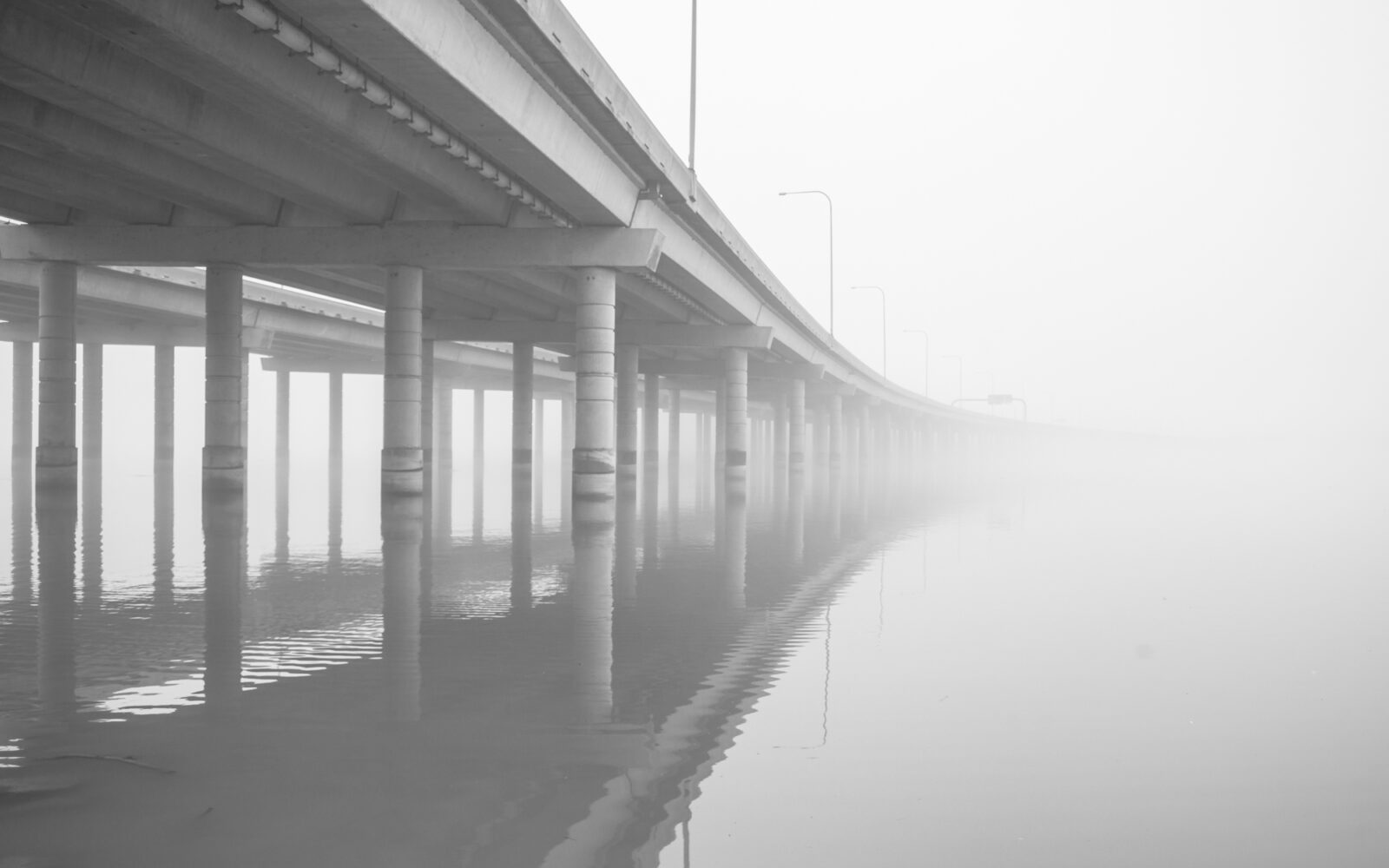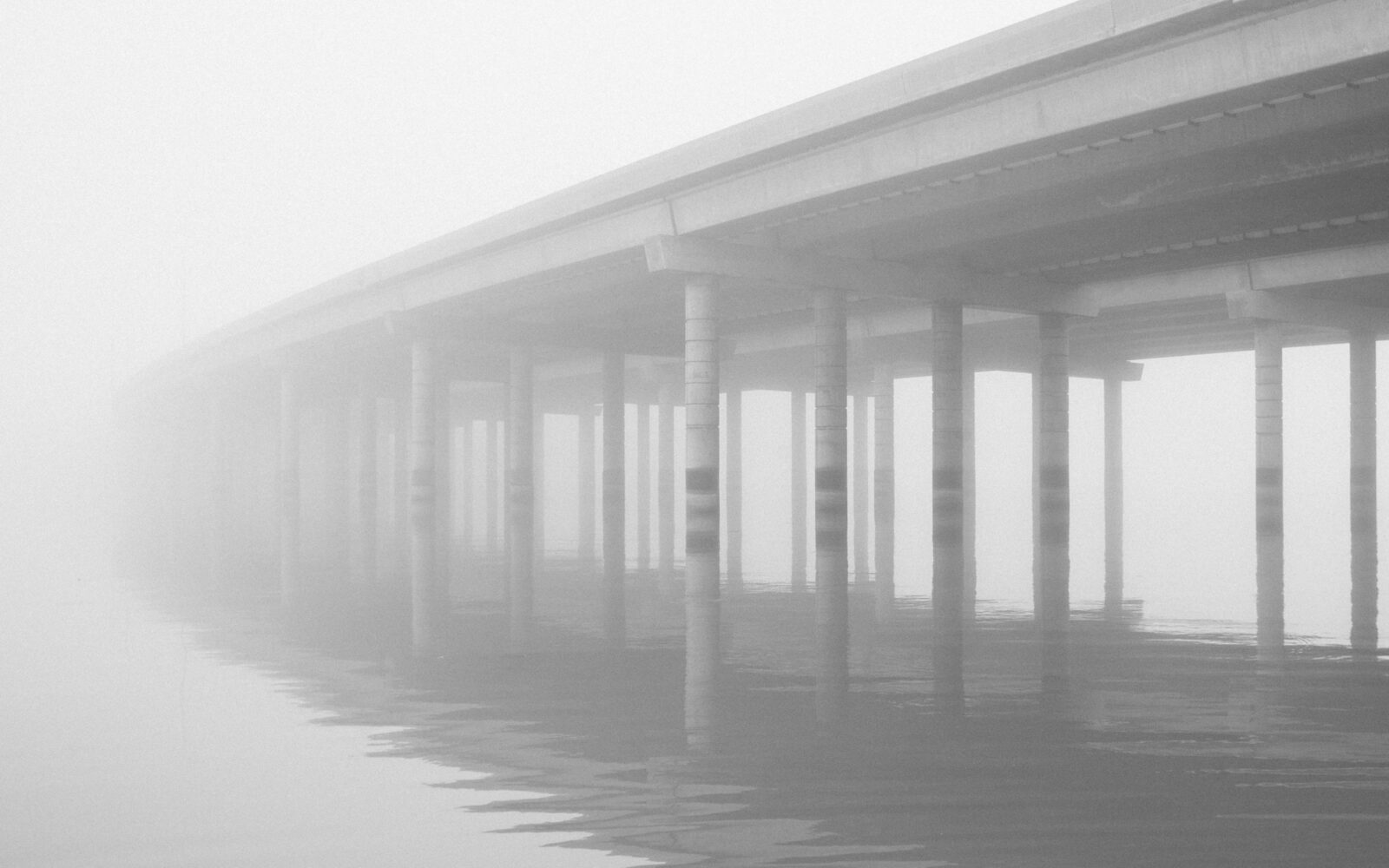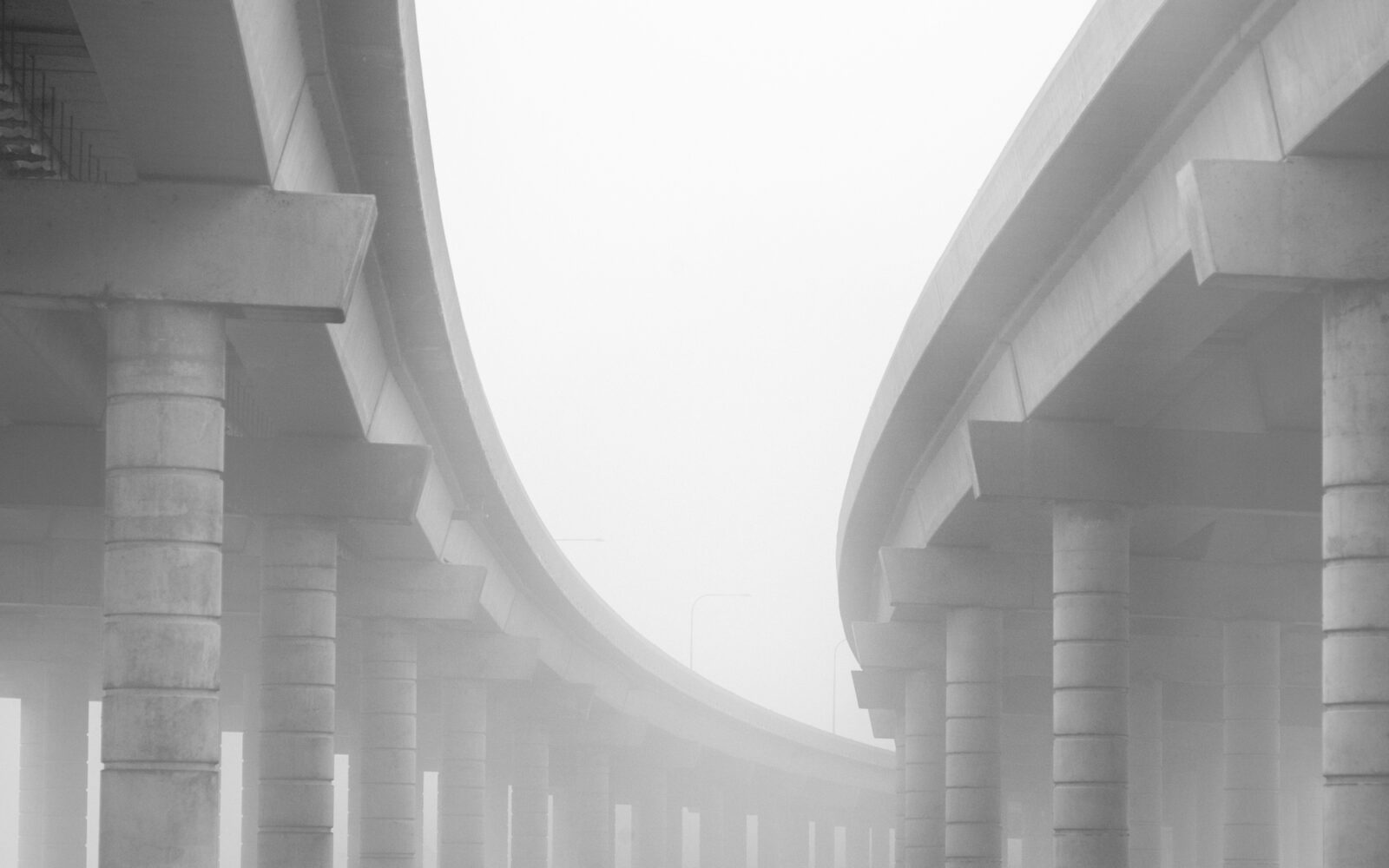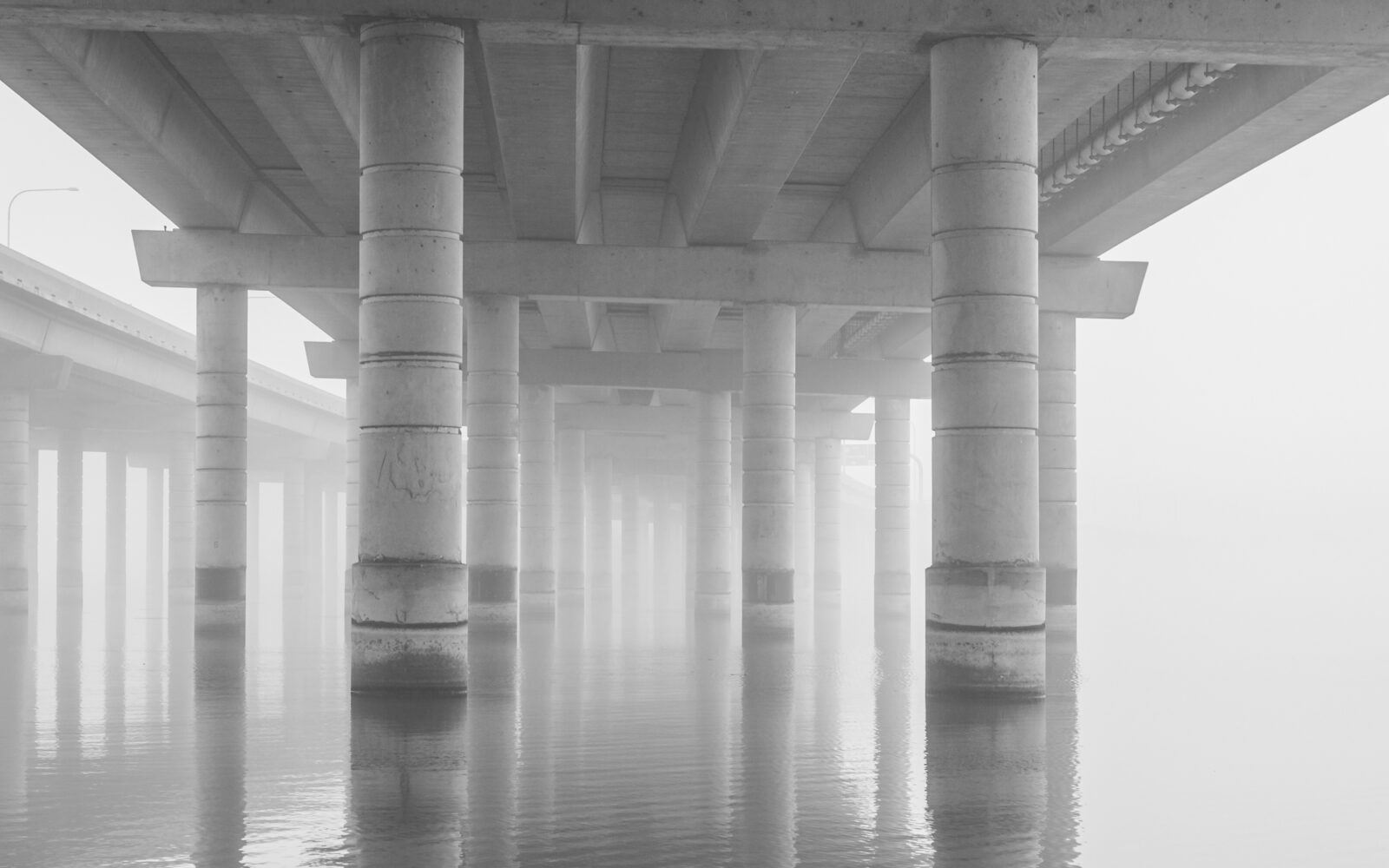 ---
---