Creative graduation photos of the Texas A&M College of Dentistry Dental Hygiene class of 2021 taken in Deep Ellum and Trinity Groves, Dallas.
Graduation Photos In Deep Ellum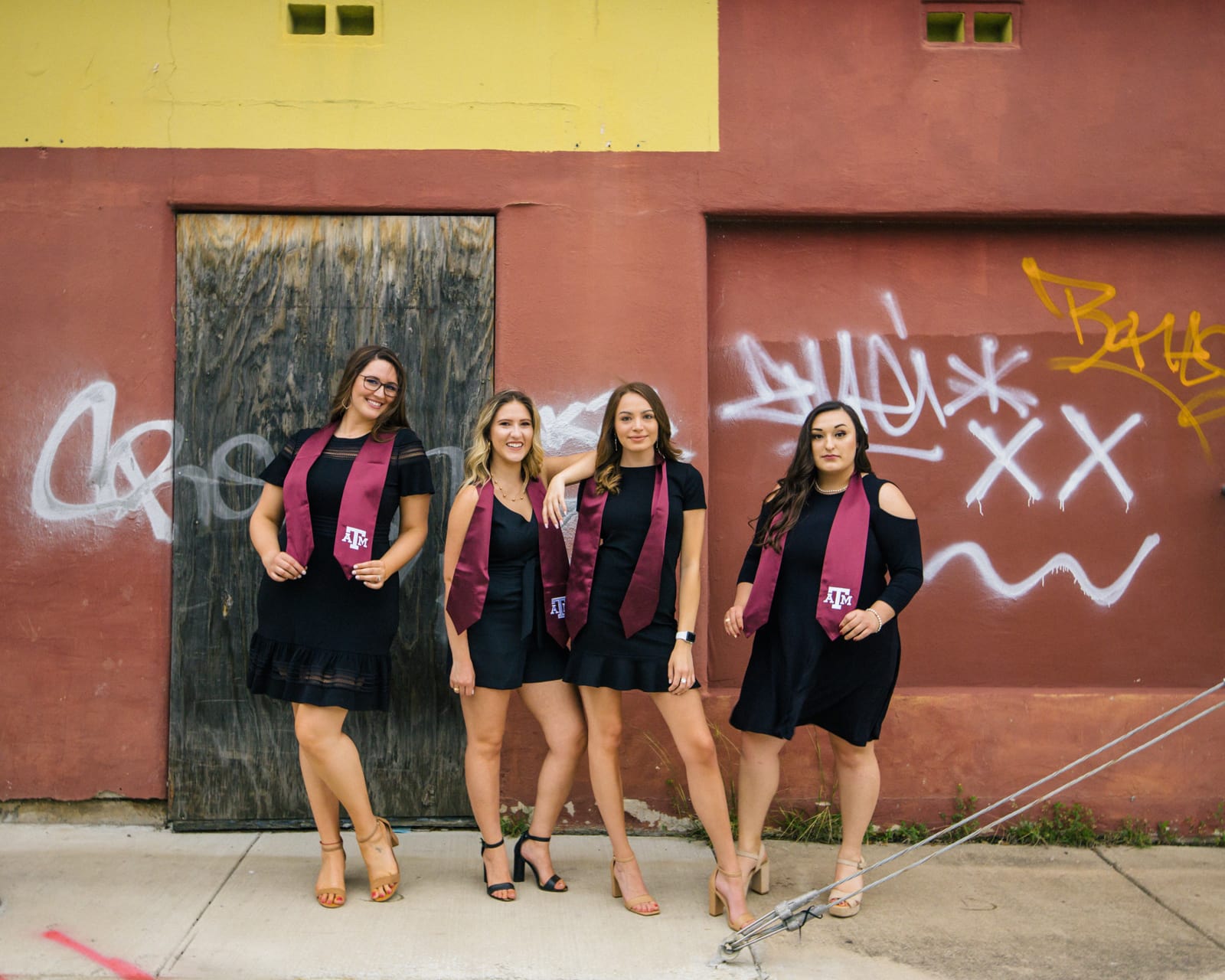 My wife Andrea is graduating from the Texas A&M Dental Hygiene program next week. To celebrate her graduation we did a photo shoot with her and three of her friends from school. I don't normally do graduation portraits but since it was for my wife and her friends I was happy to do it. The photoshoot was really fun and we ended up getting a lot of awesome and creative photos.
We first started out in Deep Ellum, where their school is located. There are some cool little parks near the school where we walked around a bit and did some classic portraits for the parents and LinkedIn and future professional needs.
For the photo below, we went into the school's parking garage. It ended up being pretty windy that day and it was a impossible to get the balloons to look right. Fortunately, the garage turned out to be a perfect place to get this photo.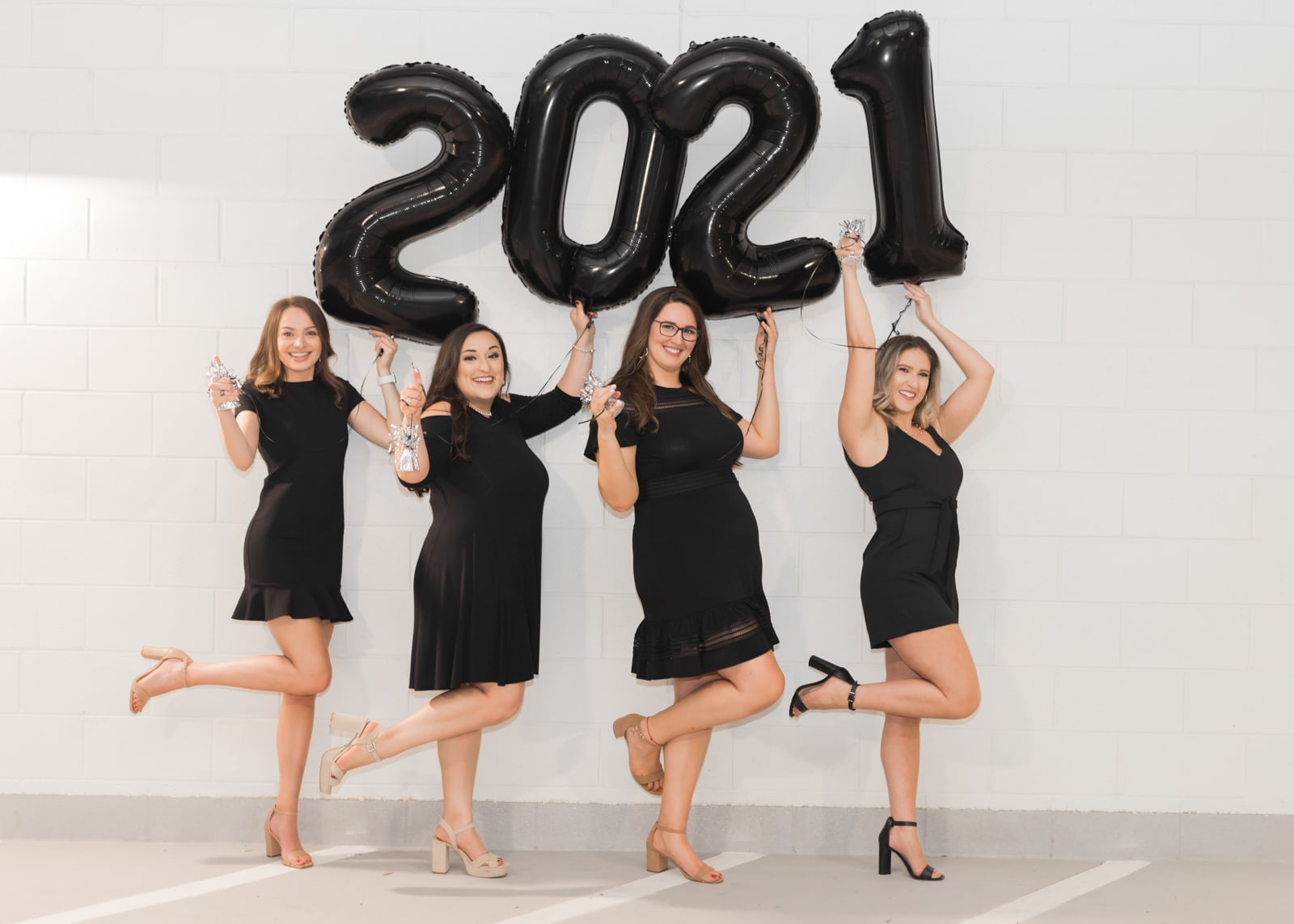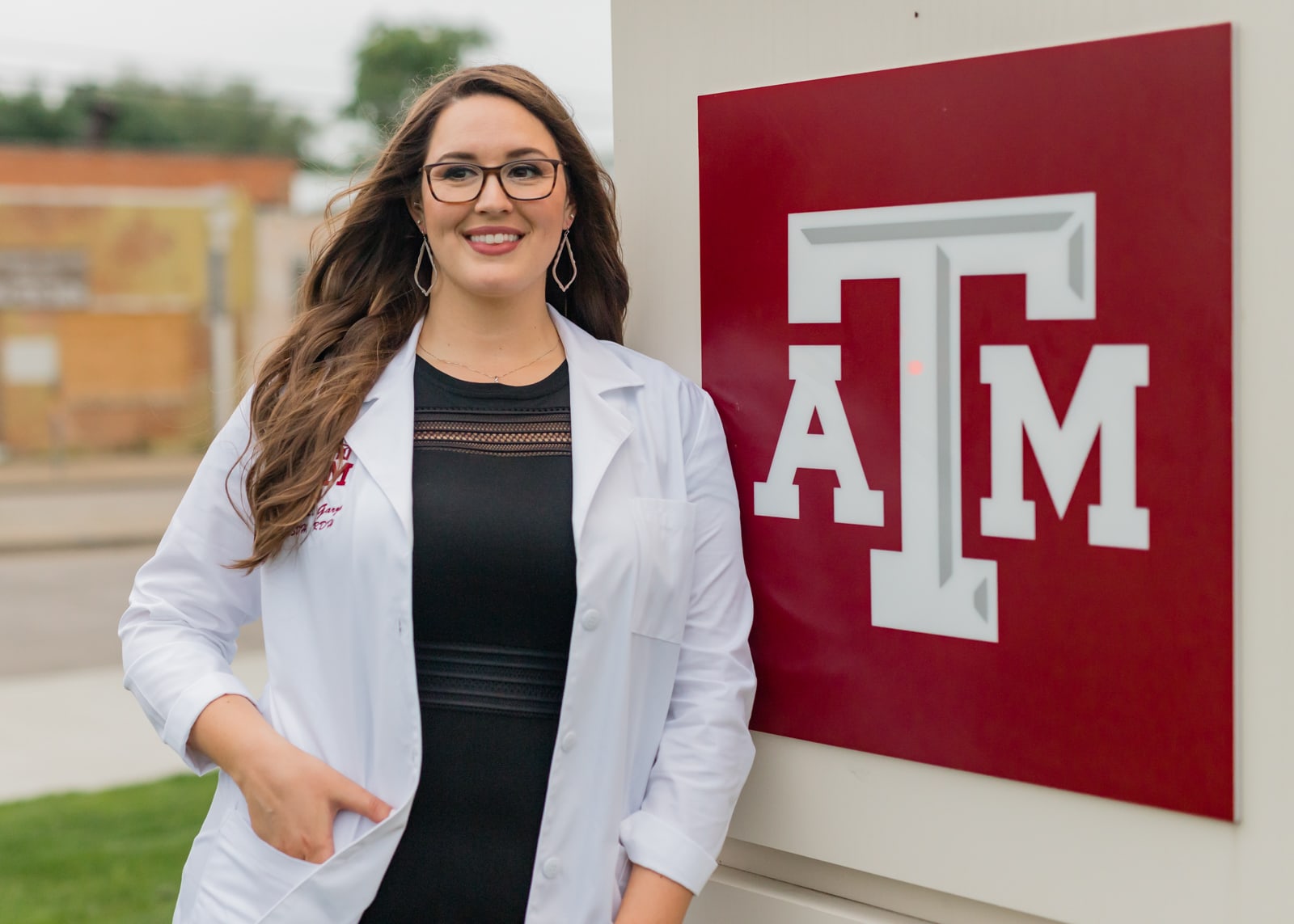 Graduation Portraits In Trinity Groves
After Deep Ellum, we made more creative graduation photos on the walking bridge in the Trinity Groves area. Here we were able to make some really cool photos with the Dallas skyline in the background. It was important to capture Dallas as part of the photos since the city itself plays a big role in the experience of going to dentistry school.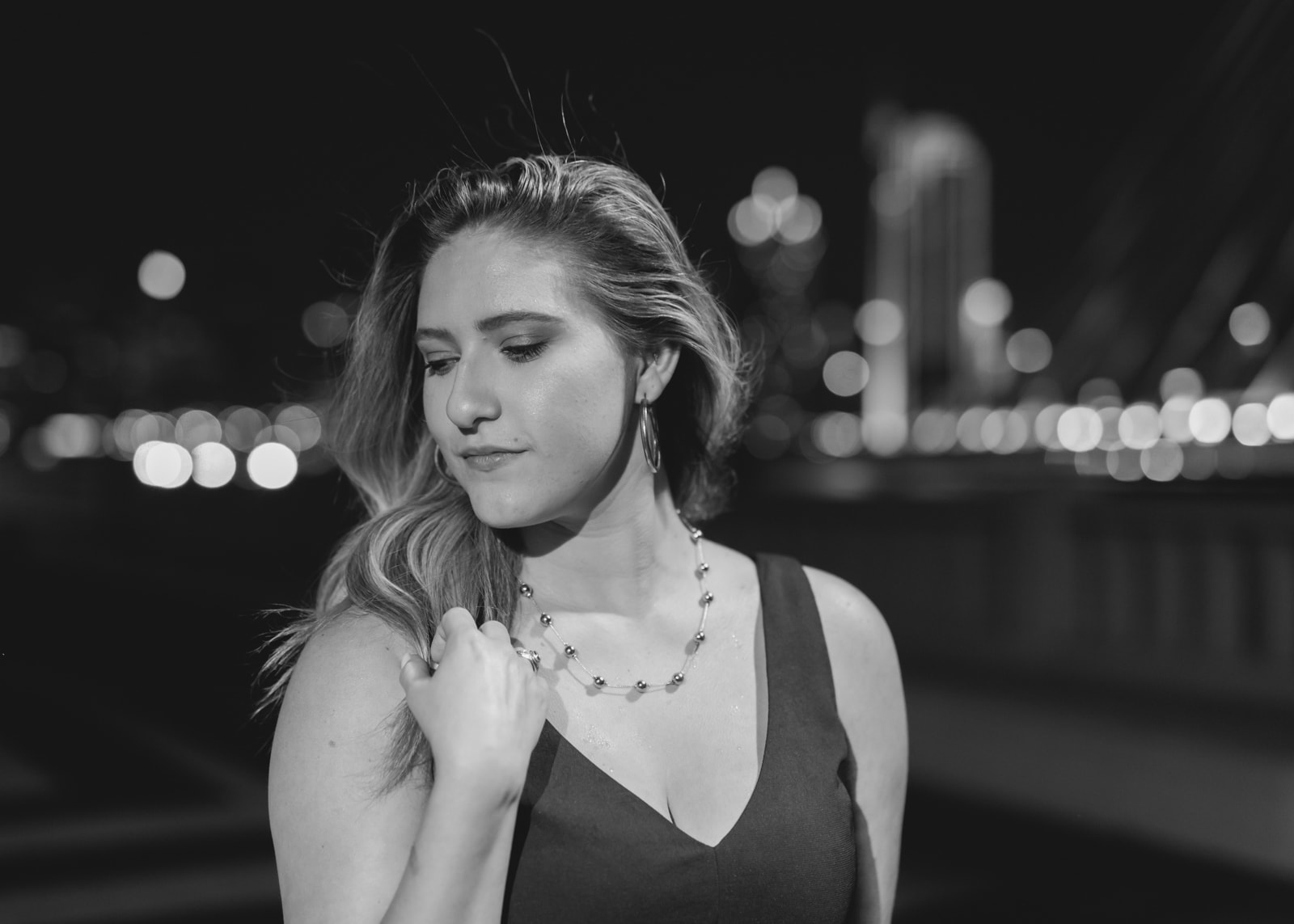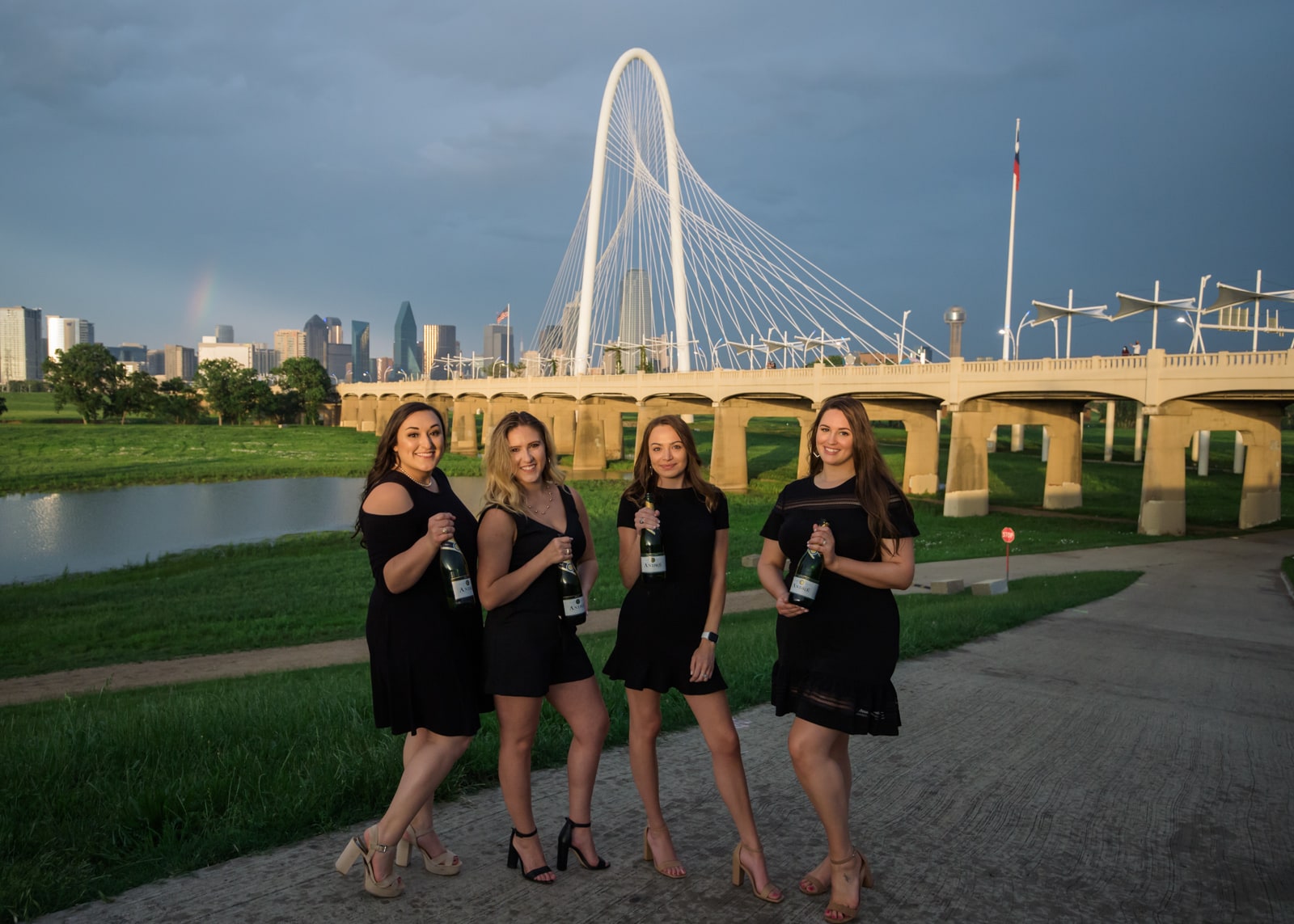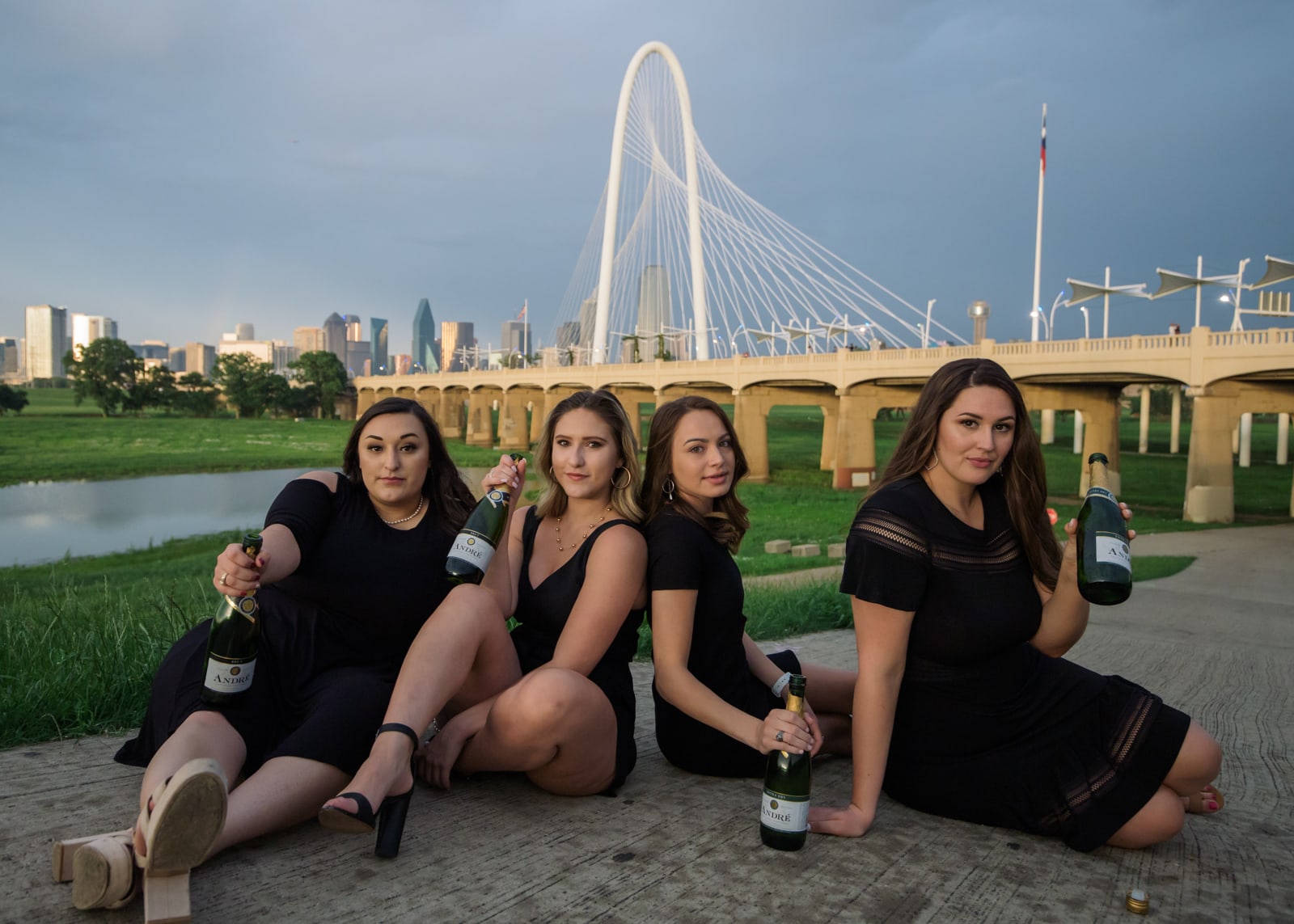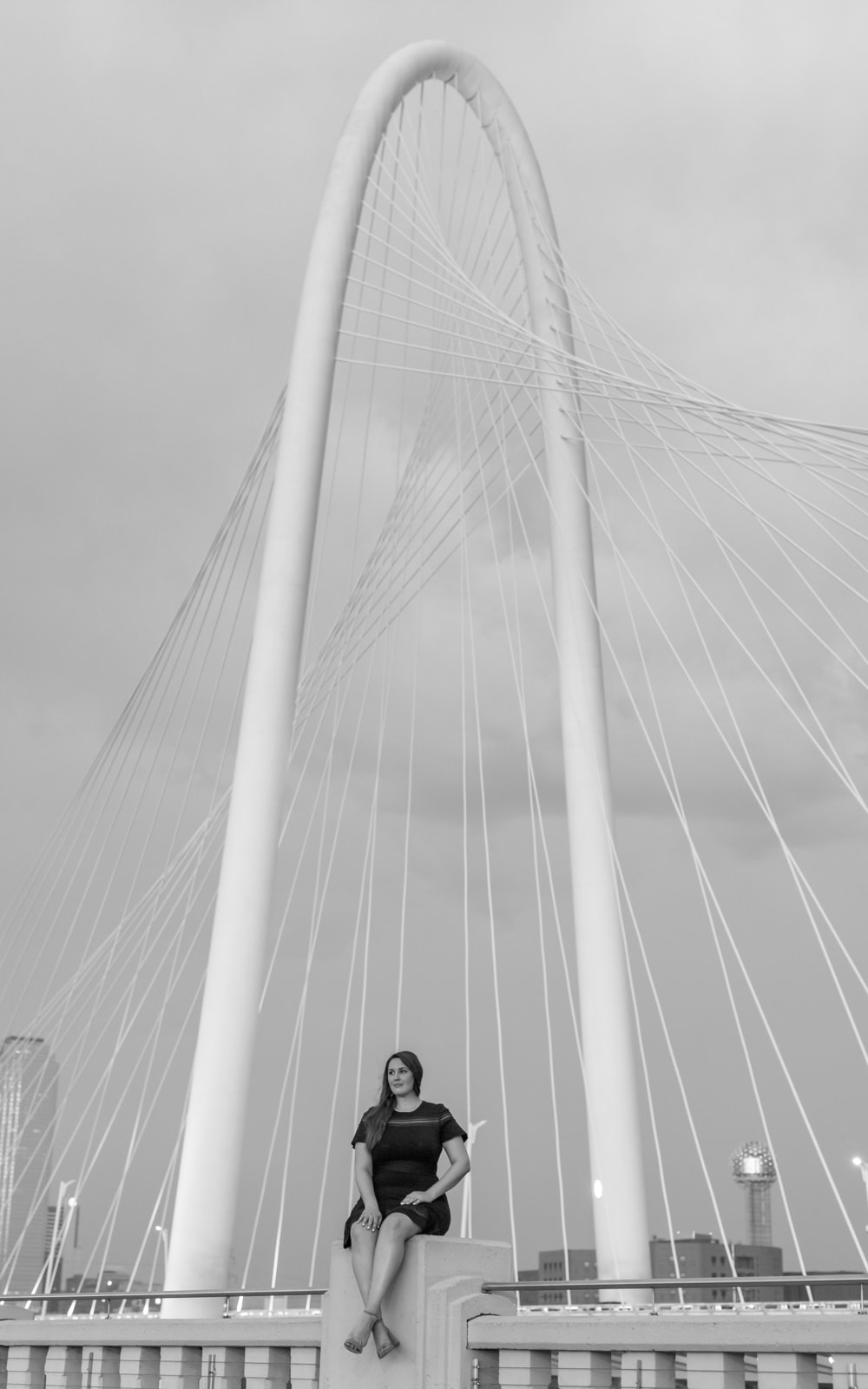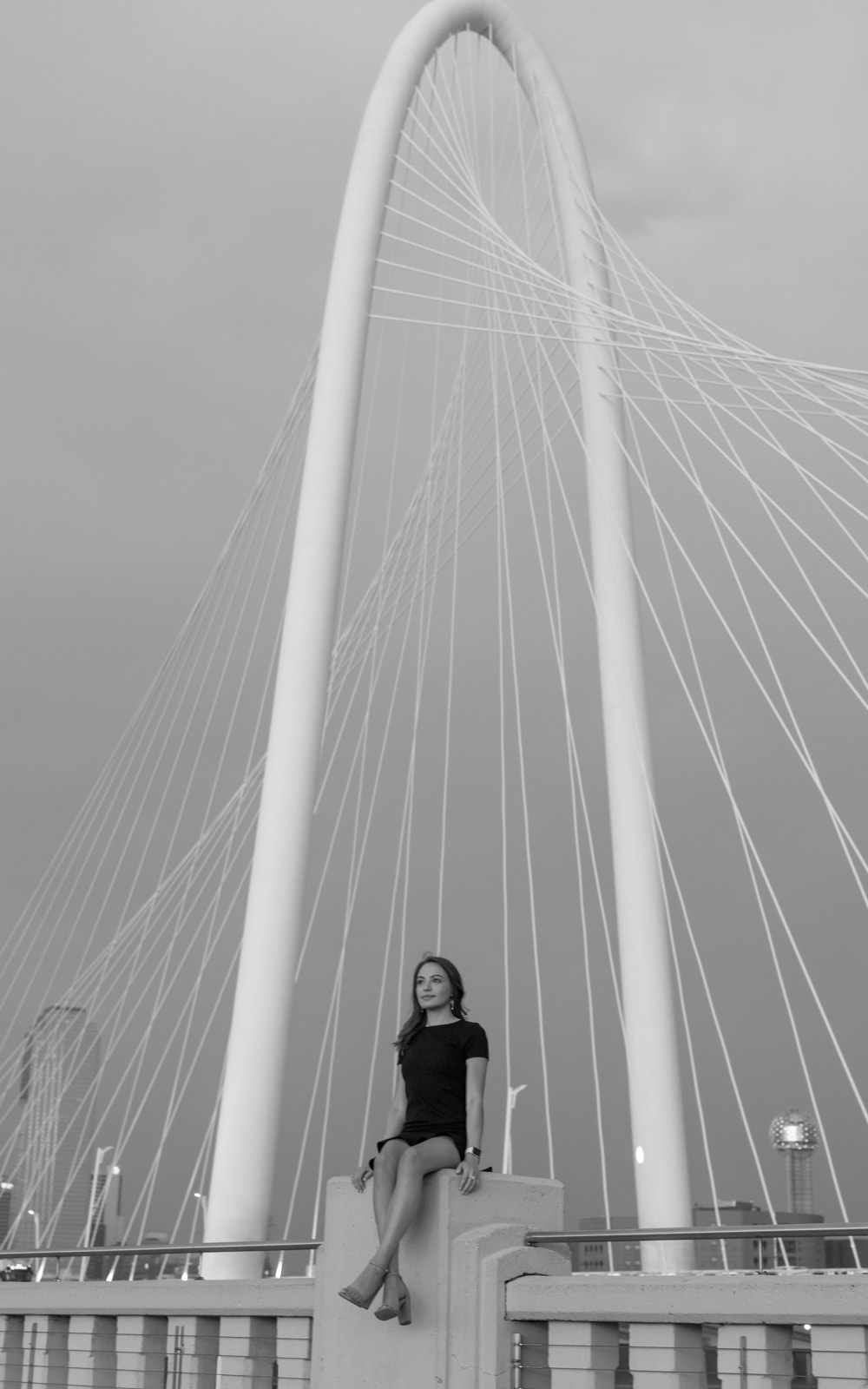 This photo we got super lucky, just as I took the photo a lighting bold appeared and caused the sky to naturally turn purple like that. I love awesome back lighting like that!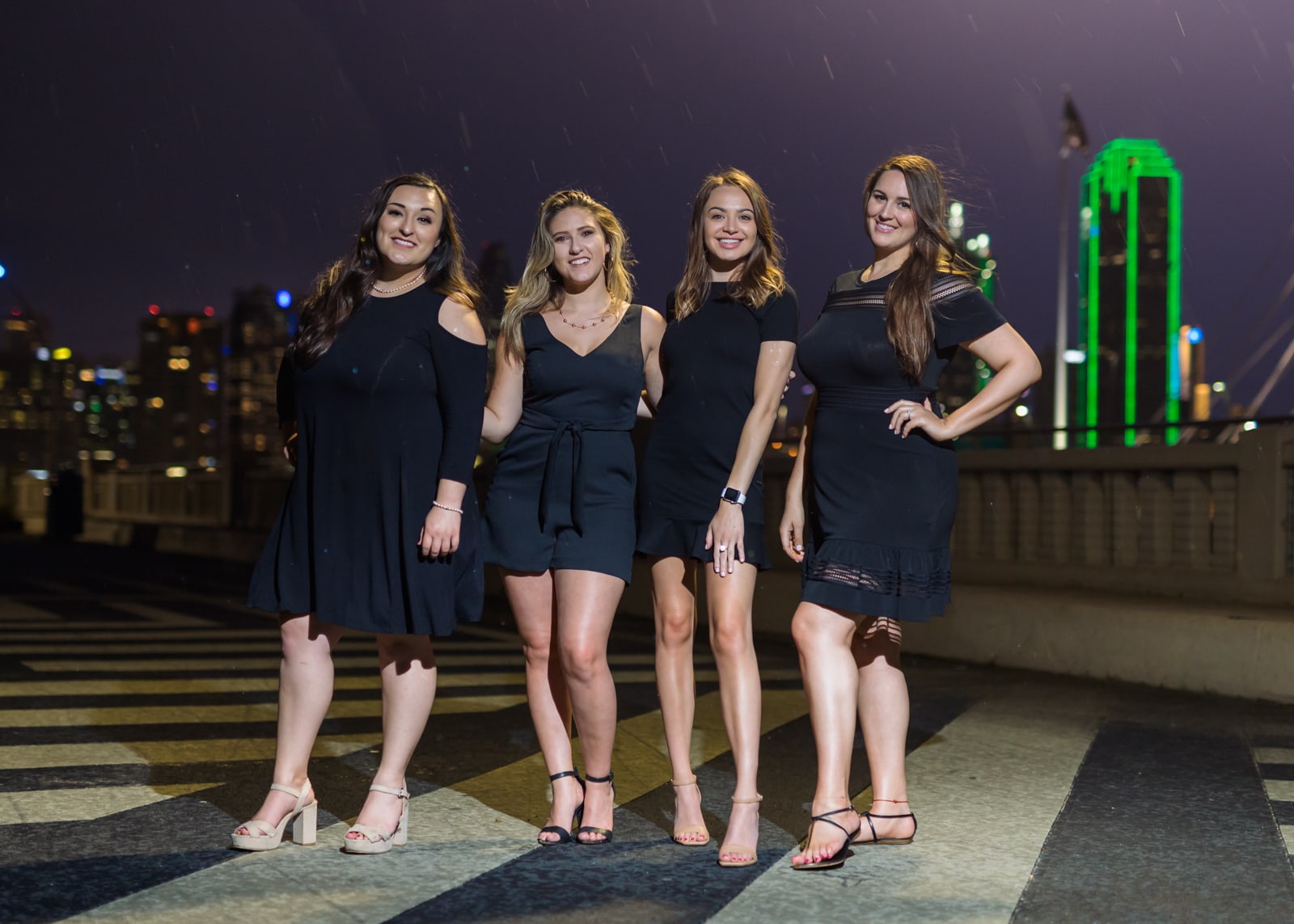 ---
---