Yesterday when I heard about the impending storm approaching Dallas I got really excited. The storm inspired me to go make some cool storm photographs of the city. I packed up my camera and dove to downtown Dallas. I found a building in Uptown I was able to get into. In the building discovered an empty floor that had been completely stripped bare. The view from that floor turned out to be amazing. But there was too much glare in the windows to get great photos of the Dallas Skyline.
Uptown, Dallas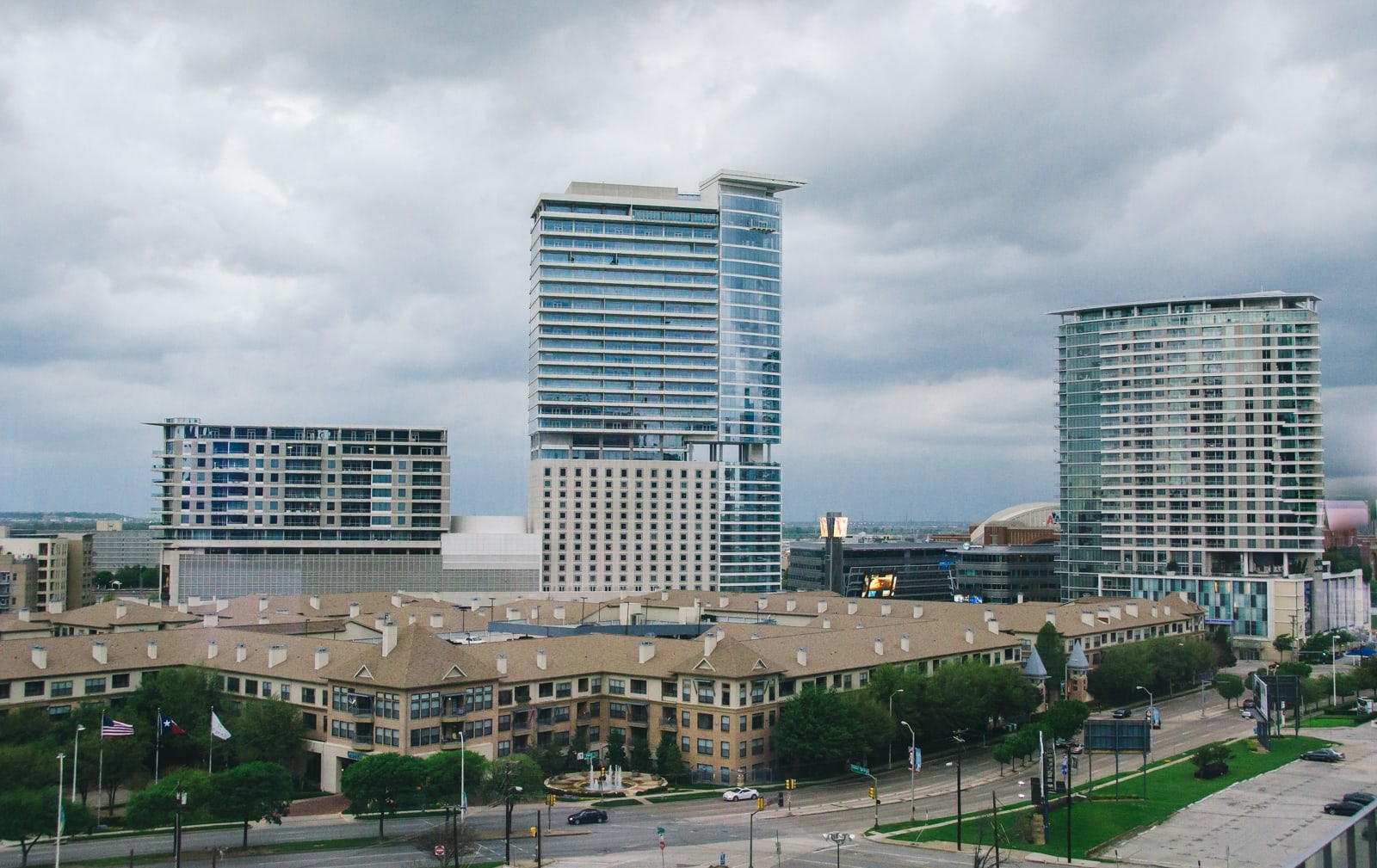 Trinity River Levee
I left Uptown and drove out to the Trinity River levee to take some photos of the Dallas skyline as the storm was approaching. As I was driving out there I could see the storm getting closer and closer. My heart was pumping with excitement. I was just hoping I didn't ruin my camera in the process.
I didn't know what that circle of light was coming through the clouds, it looked a little eerie. If it was really dangerous I would see it form into a tornado or something and it never did.
I was able to get this interesting photo of the Margaret Hill Bridge through the pillars of another bridge.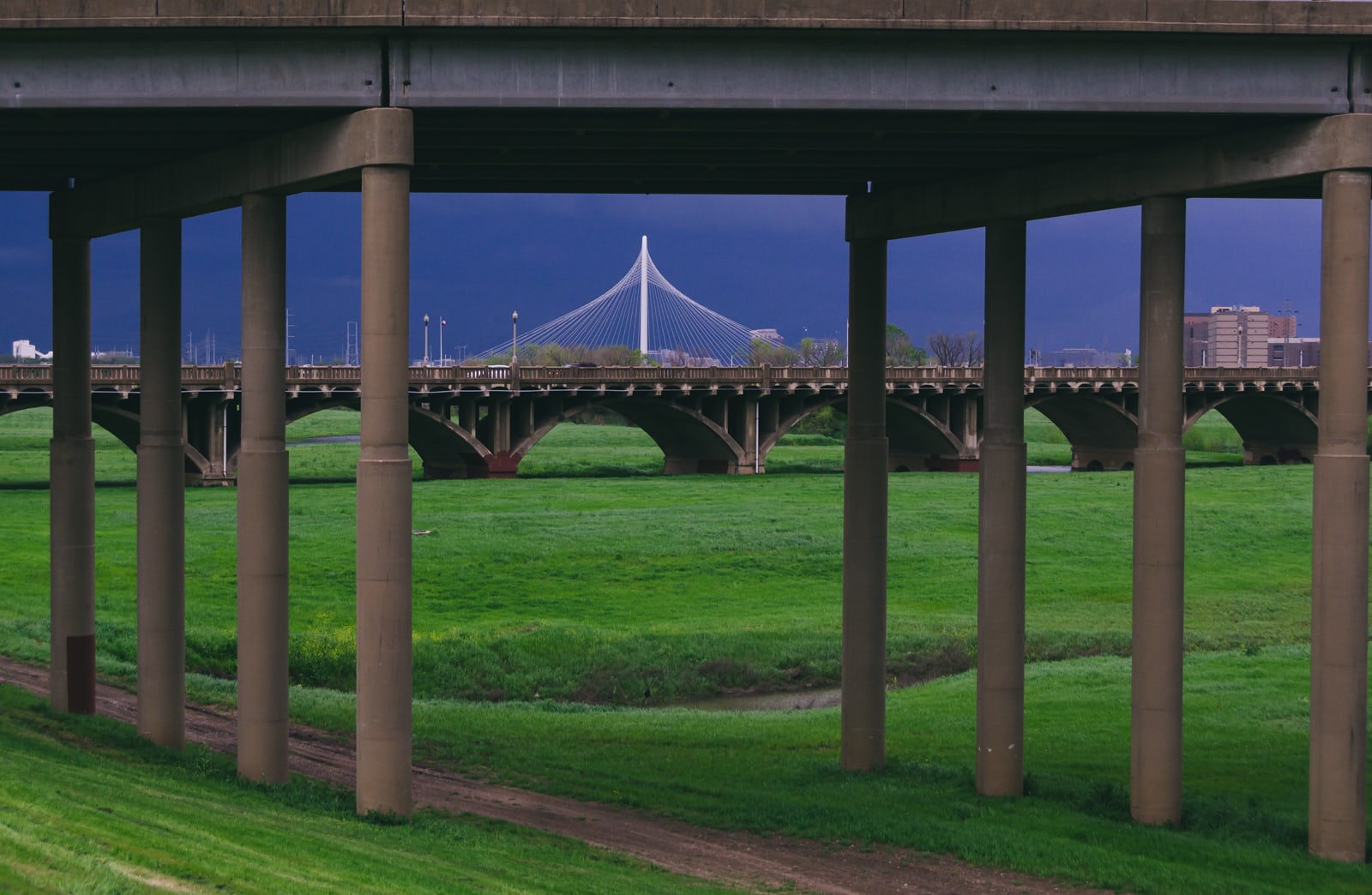 Once I got out there and on top of the levee, the view was beautiful! So perfect. I love the Dallas Skyline. I found a great place to sit and take some photos. Here is the best photo I took of the storm hovering over the Dallas Skyline.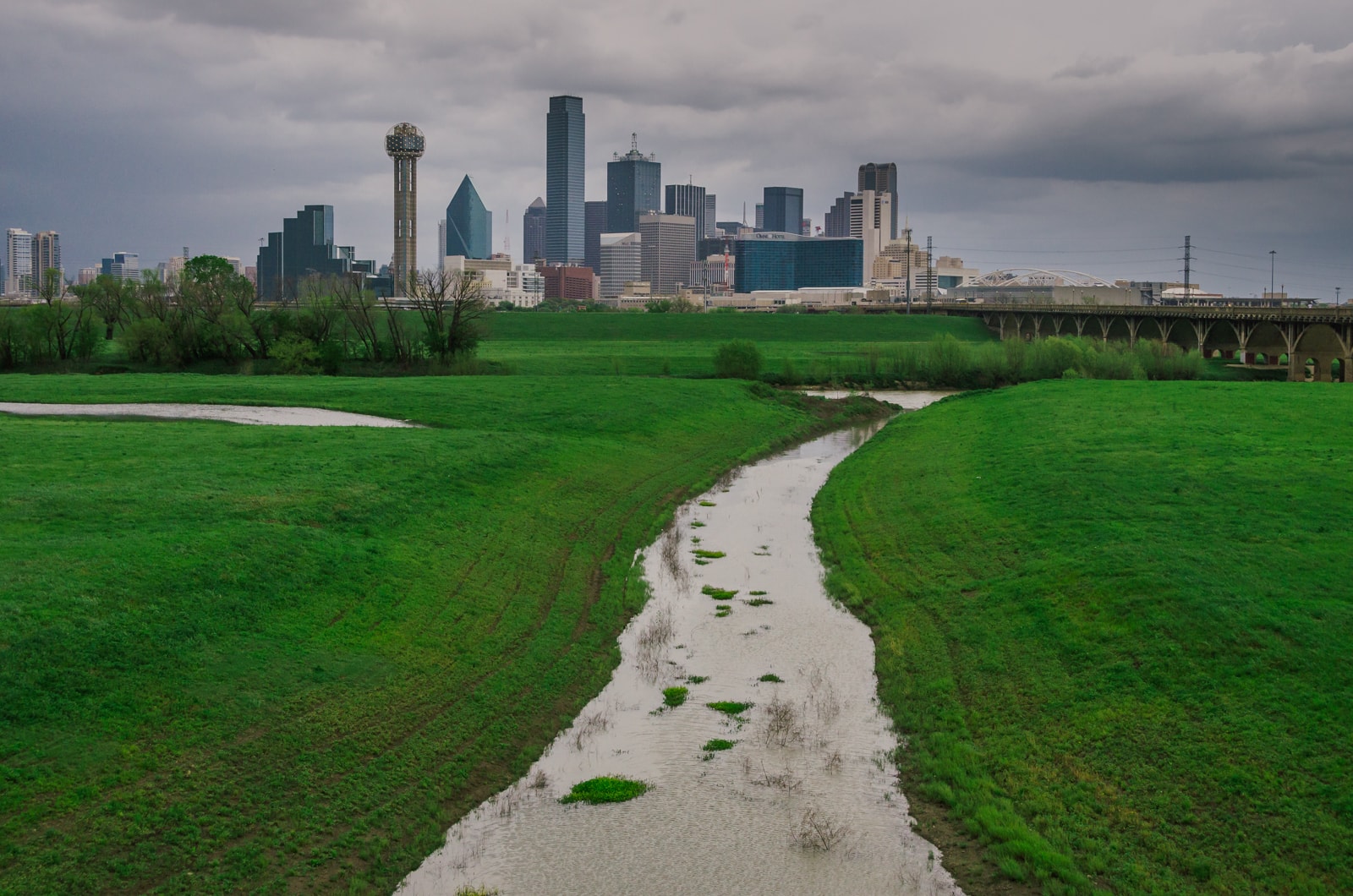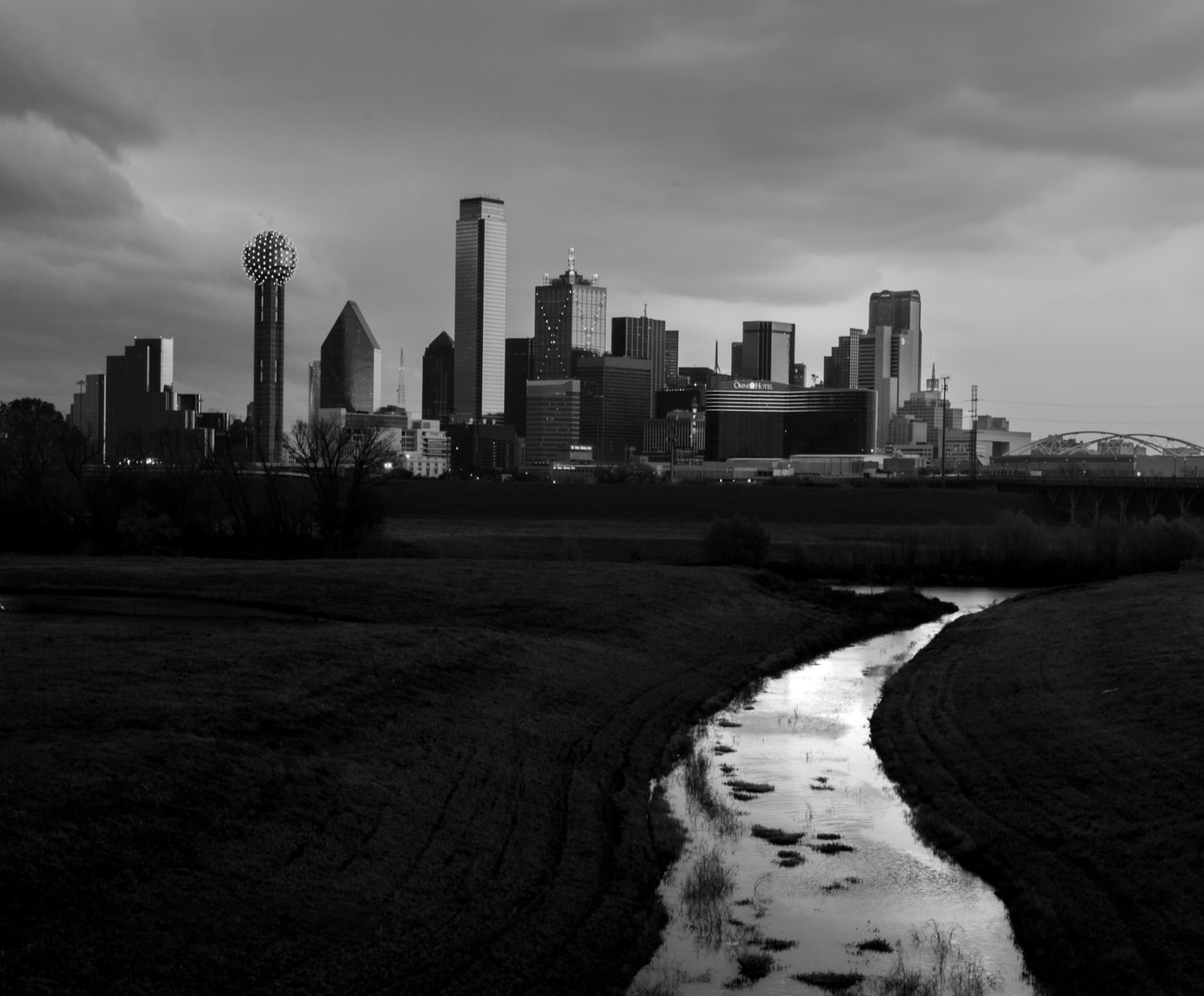 The Rain Storm
Then it suddenly started raining, I ran under a nearby bridge to avoid ruining my new Nikon camera. While I was there another man walked over to hide under there as well. I said hello and introduced myself to him. His name was Jose, he was finding a place to sleep for the night out of the rain. I felt sad for him that he had nowhere else to go. I didn't know what to do other than just be kind and friendly to him. He was also very friendly.
My Spanish-speaking skills really came in handy as we chatted under the bridge in the middle of the rainstorm. I asked him if I could take a photo of him with the Dallas Skyline behind him. He was reluctant and asked me what I was going to do with the photo. I promised him it was only for me to remember the friend I met that night.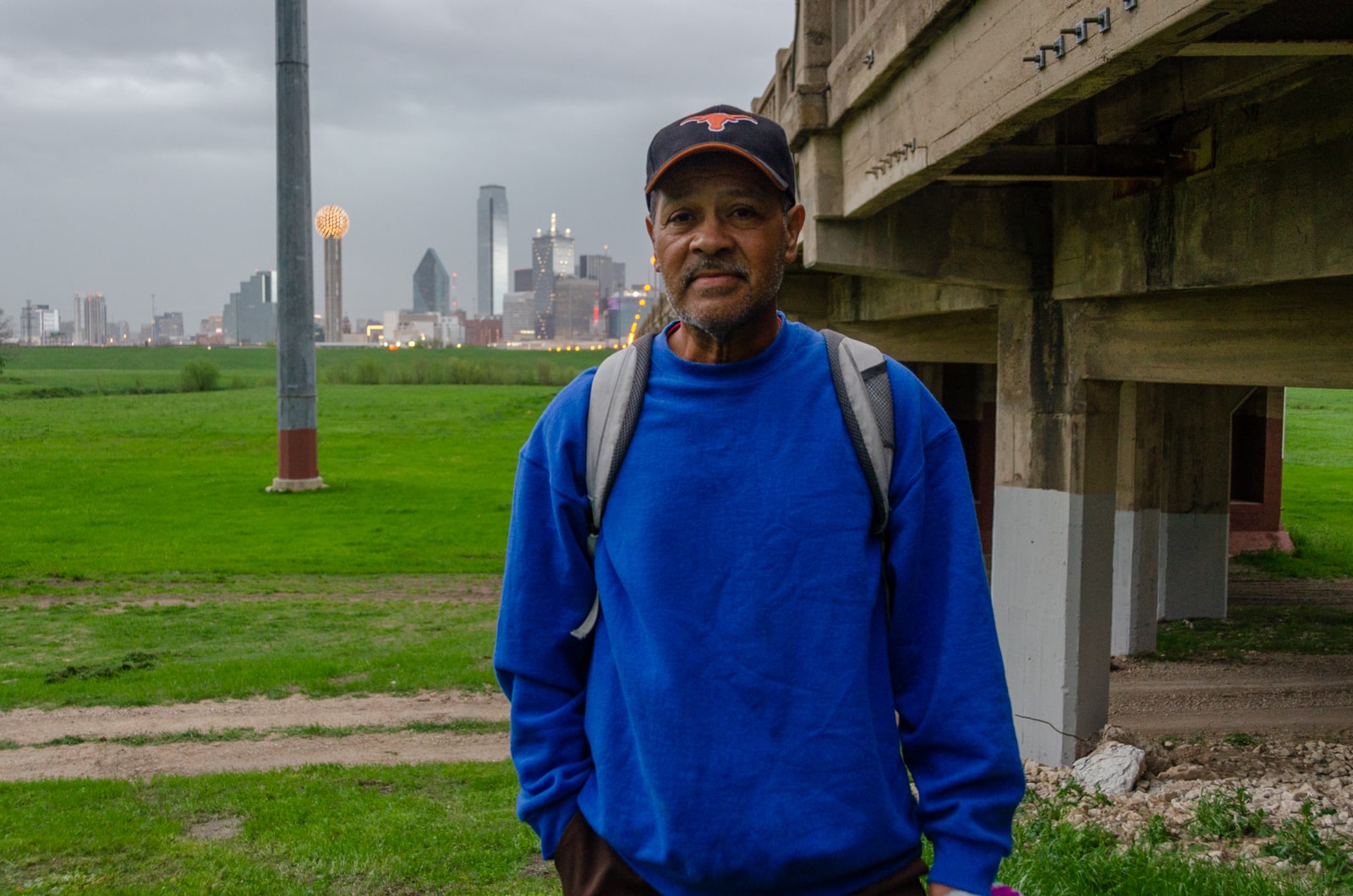 On my way back home I stopped and took a few more photos of Dallas in the midst of the storm. The Omni Dallas Hotel had really pretty lights all over it that made it look so cool in the rain with its reflection.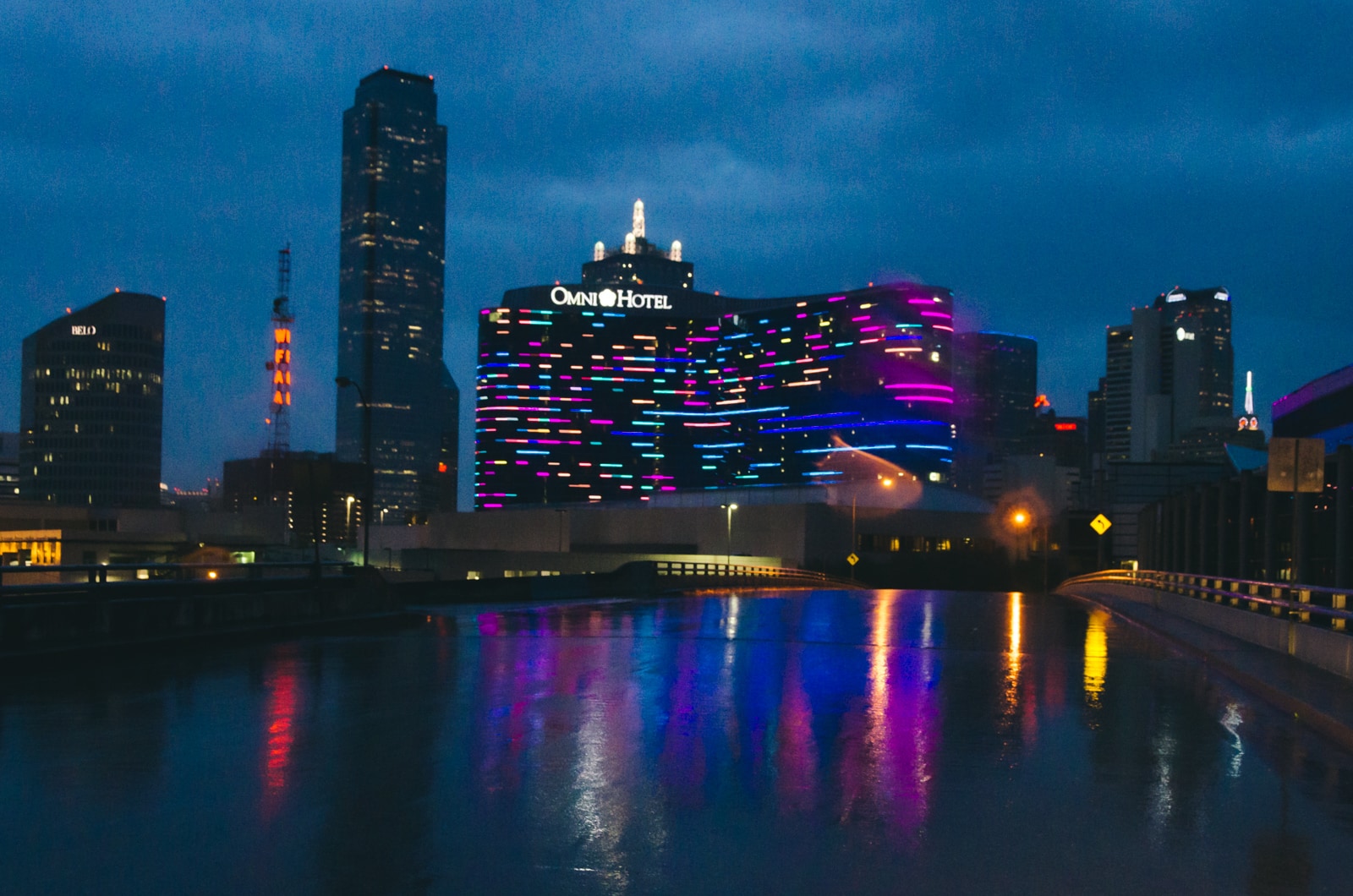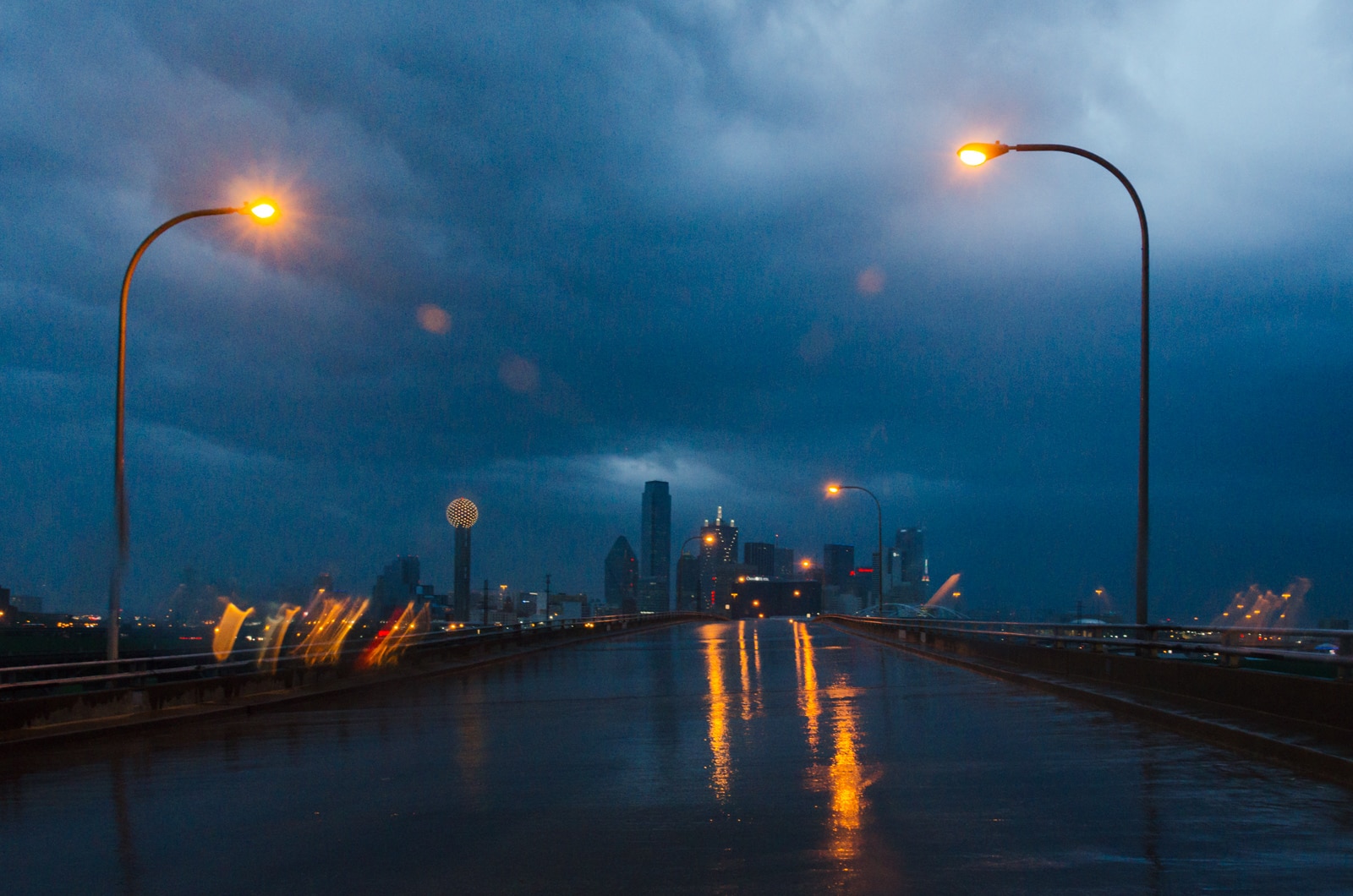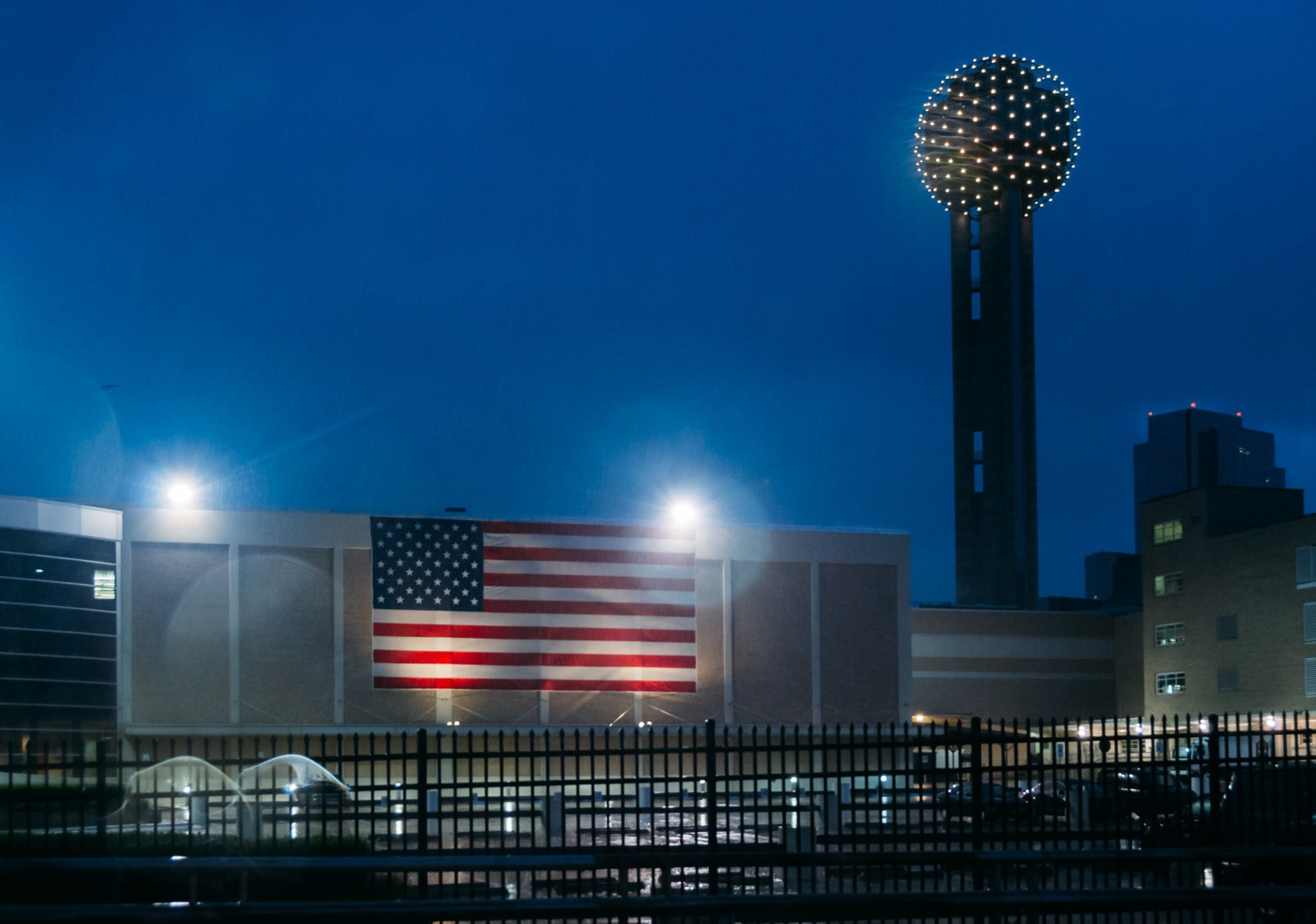 ---
---