DFW Photo Expo 2013 was engaging, educational, and inspiring with several great speakers that taught me a lot about photography.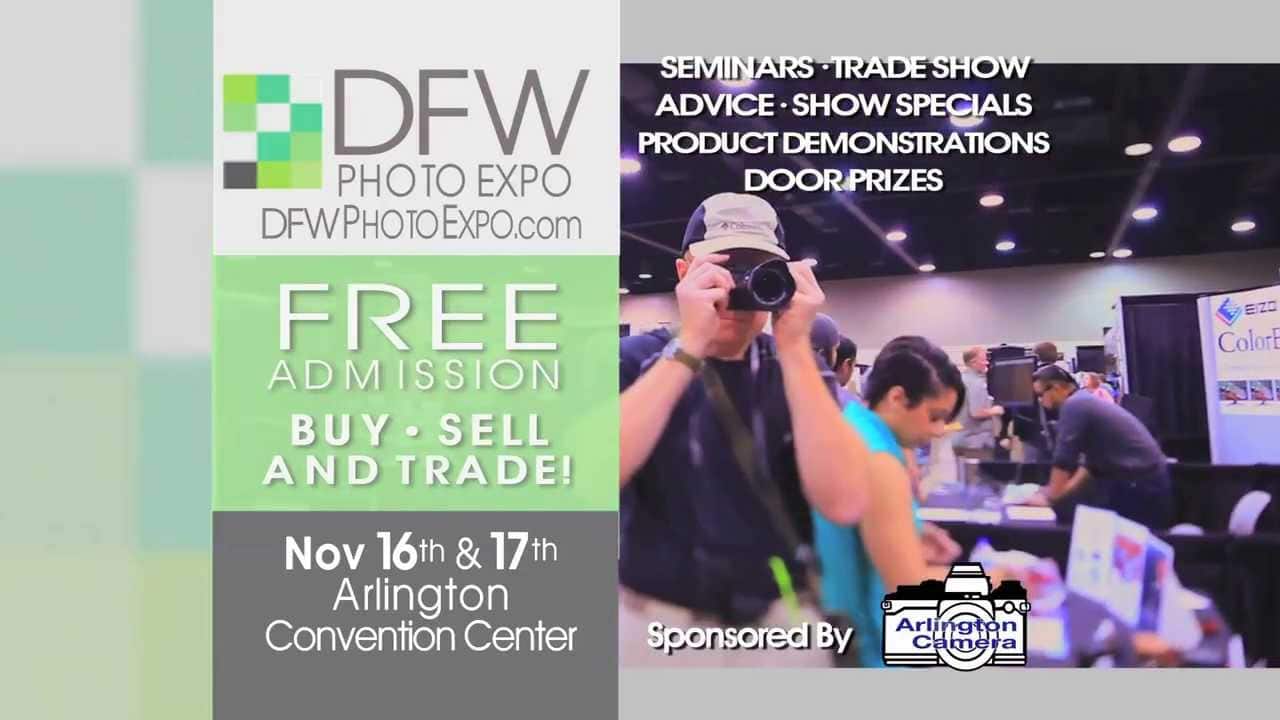 To learn more about photography and grow my skills I signed up to go to the DFW Photo Expo 2013 in Arlington, Texas.
It was pretty cool, I met some cool people there and learned quite a bit from professional photographers. My brother Samuel went with me.
I took some notes from the photographer talks I went to, here are some of the highlights:
Clay Blackmore – Photograph Everyone
Natural expressions
2/3 view – don't let nose crop the eye
Camera looks both ways – when you are excited they get excited
Poses – basic: head leans with body & feminine: head is tilted different direction from body
Camera position, move camera for seemingly different poses, get different angles of same pose with same lighting
Turn and tip head towards light
Don't let shoulders be level
Brandon Heiss – Off-Camera Lighting
Start with hair light, don't let light onto face
"Manlier" lighting. Two soft boxes with grids pointing opposite at ears
Frank Veronsky – Fashion Images
Fashion shoots with a "story"
Give model something to do
4 Elements: Light, Background, Gesture, and Subject
Tony Corbell – Power of Light
Diffusion in a can – spray fog
Lights falls off by the square, law of the inverted square
Highlight accent light, two stops below what I'm shooting
Understanding Light has two elements: tools & controls
Posing: Bend it hard or bend it soft, hard and soft angles
Posing: Men – L and C curves, women S curves
Daylight rule, ISO match shutter at f16
---
---