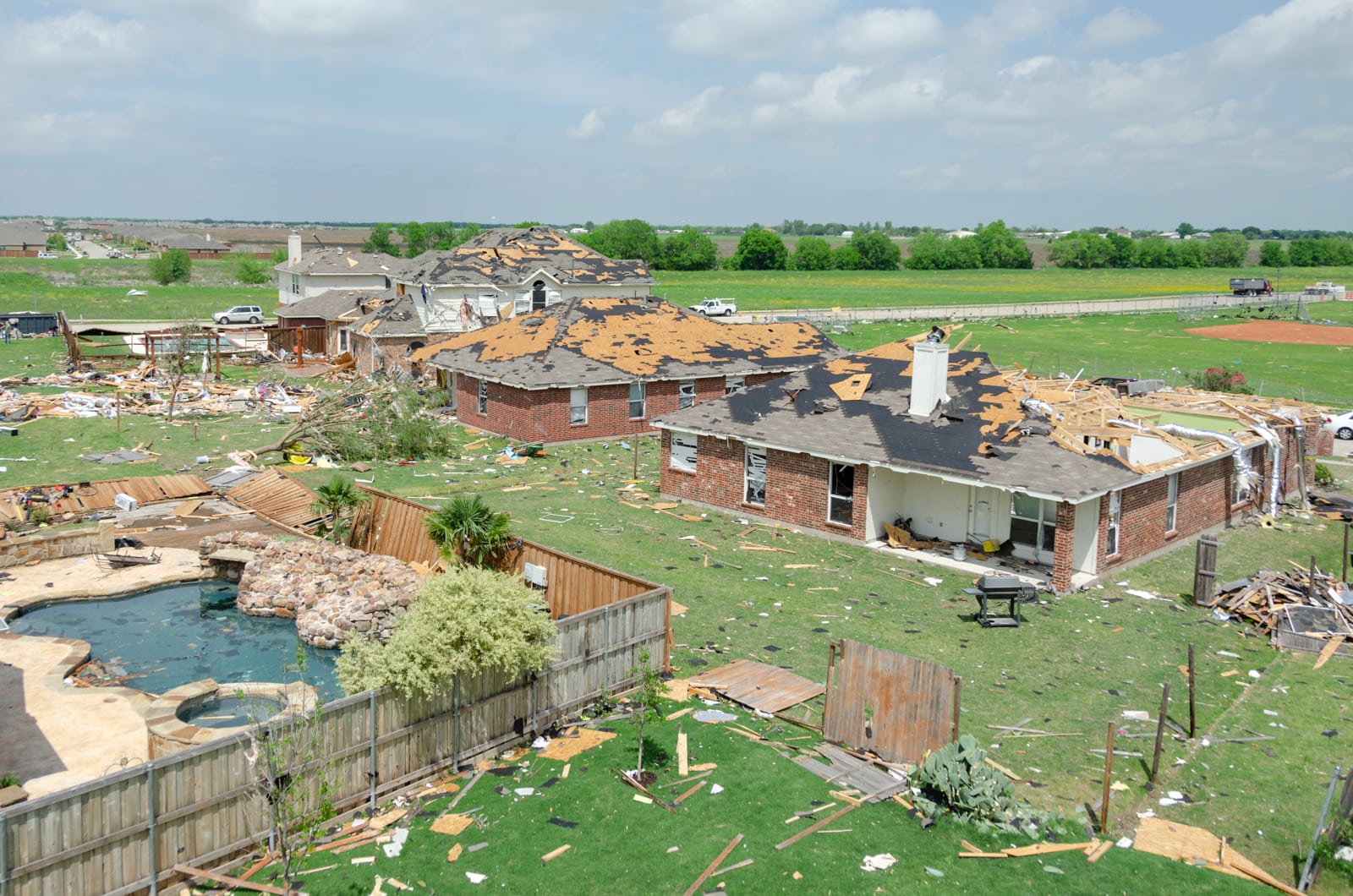 The Forney tornado damaged a lot of homes in the Diamond Creek subdivision, despite this, the people there were incredibly optimistic and grateful.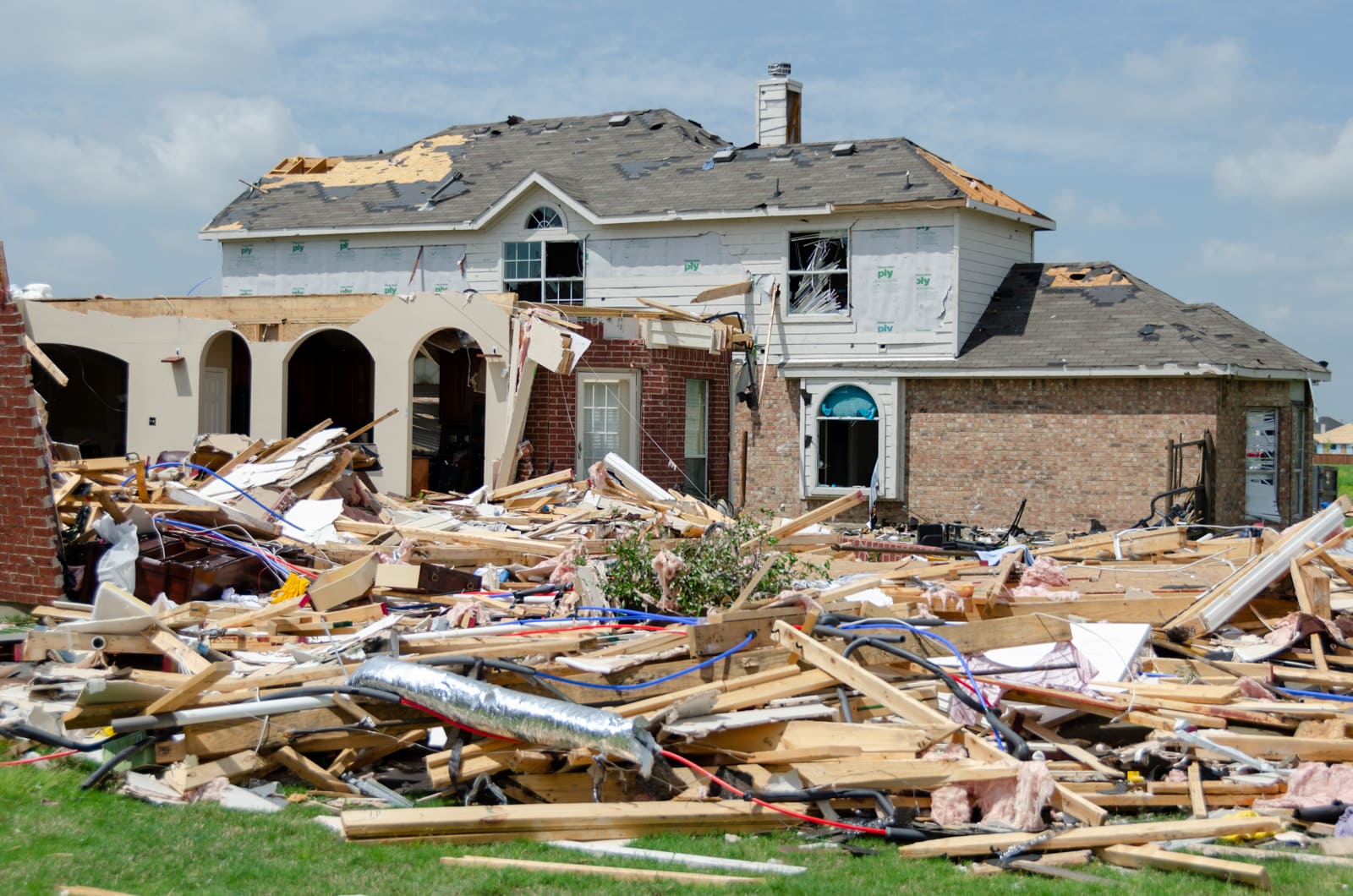 I drove out to Forney, Texas, located about 20 minutes east of Dallas, to get some photos of the neighborhoods hit by tornados. One of the worst-hit areas was a community called Diamond Creek. The people I met there were amazing. Despite all the destruction left in the aftermath of these violent storms, everyone's attitude was positive. They all just kept saying how they were so grateful to just be alive.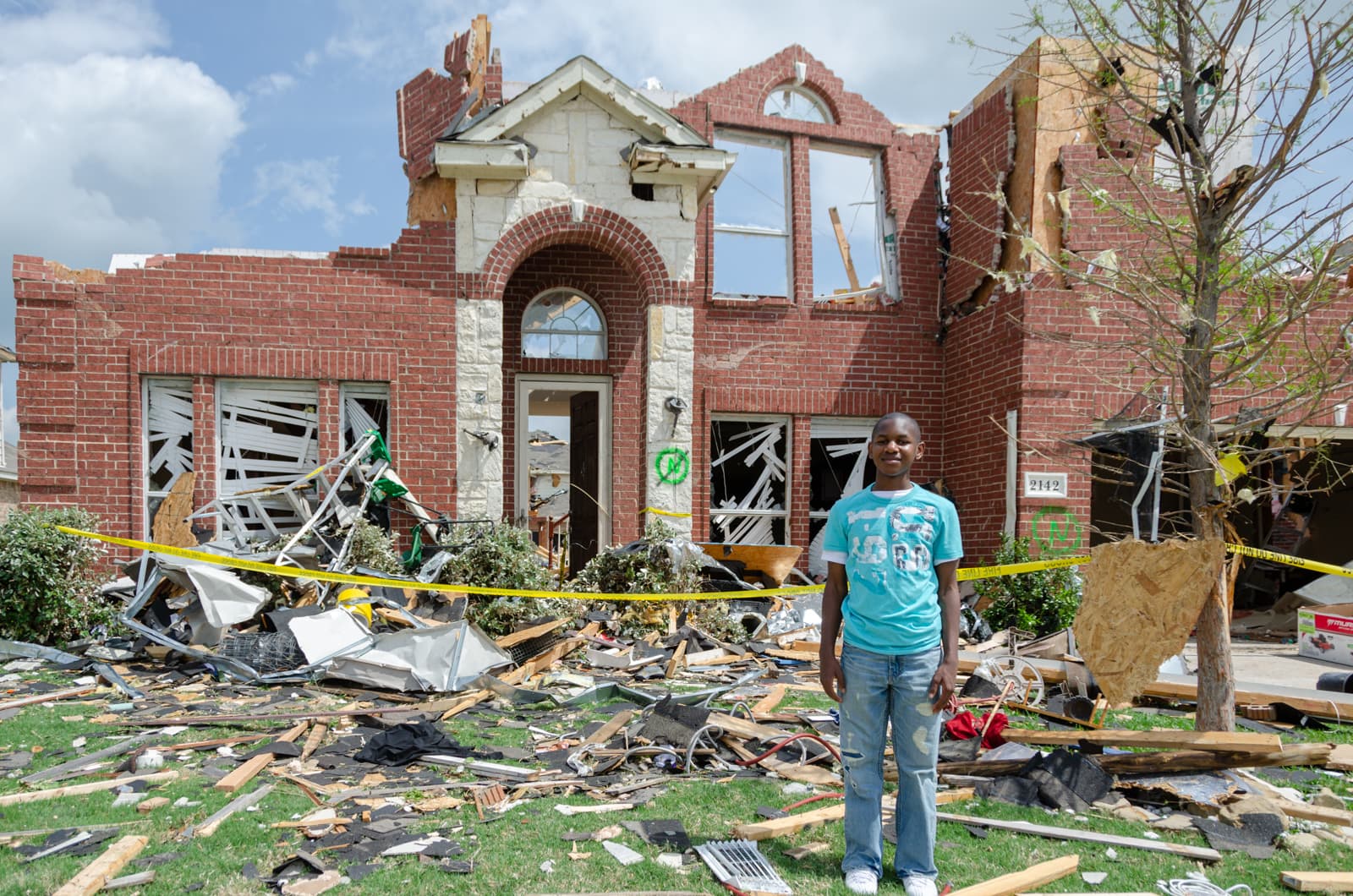 The young man in the photo above is CJ, and the window above his head is where his bedroom used to be. His house was one of the worst-hit houses in the Diamond Creek area. I spoke with his mother also. I asked her how she was doing and how she and her family were coping with the loss of their home. She said it was hard at first, but now they are trusting God because they believe He has a plan for their lives.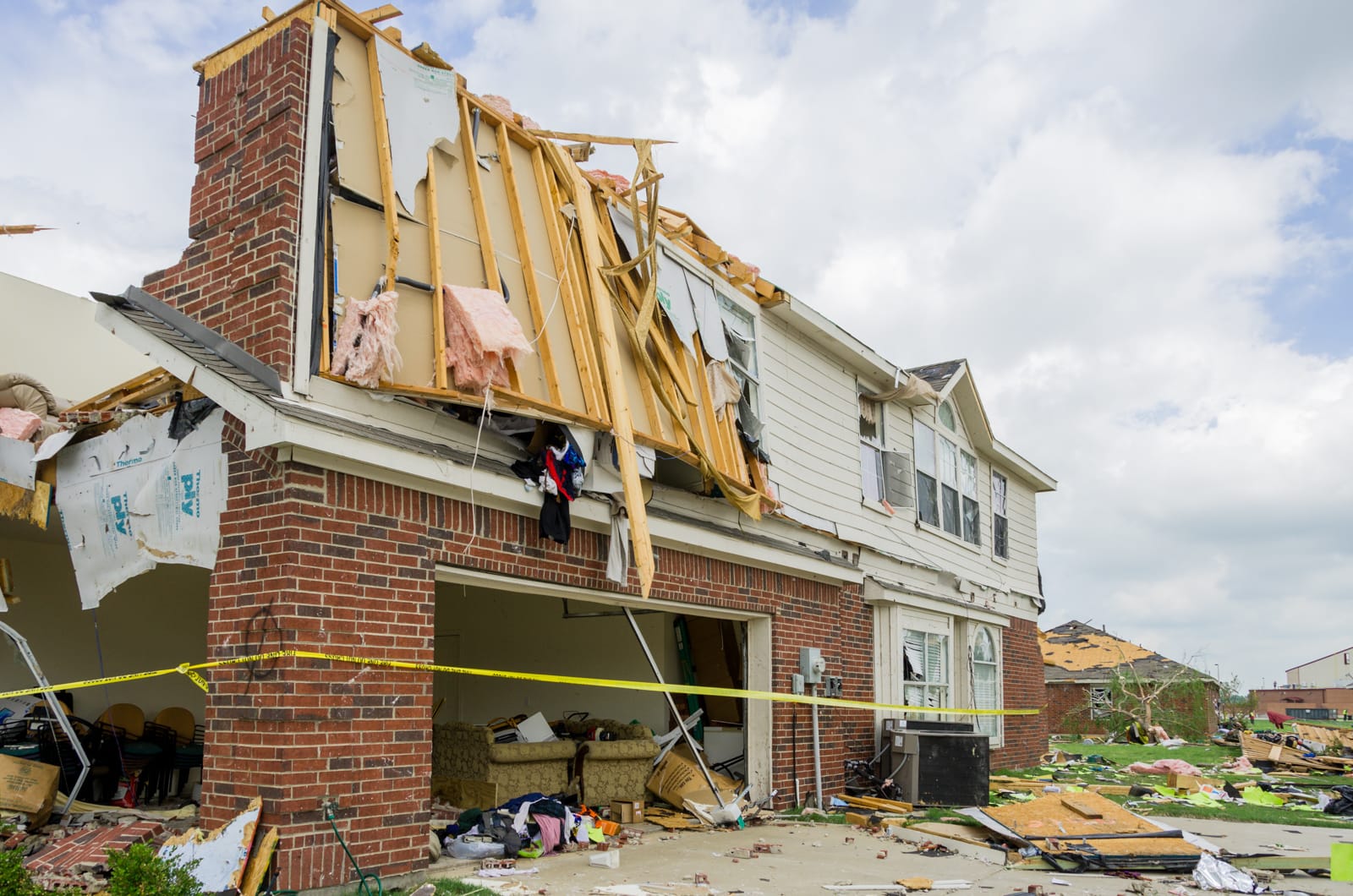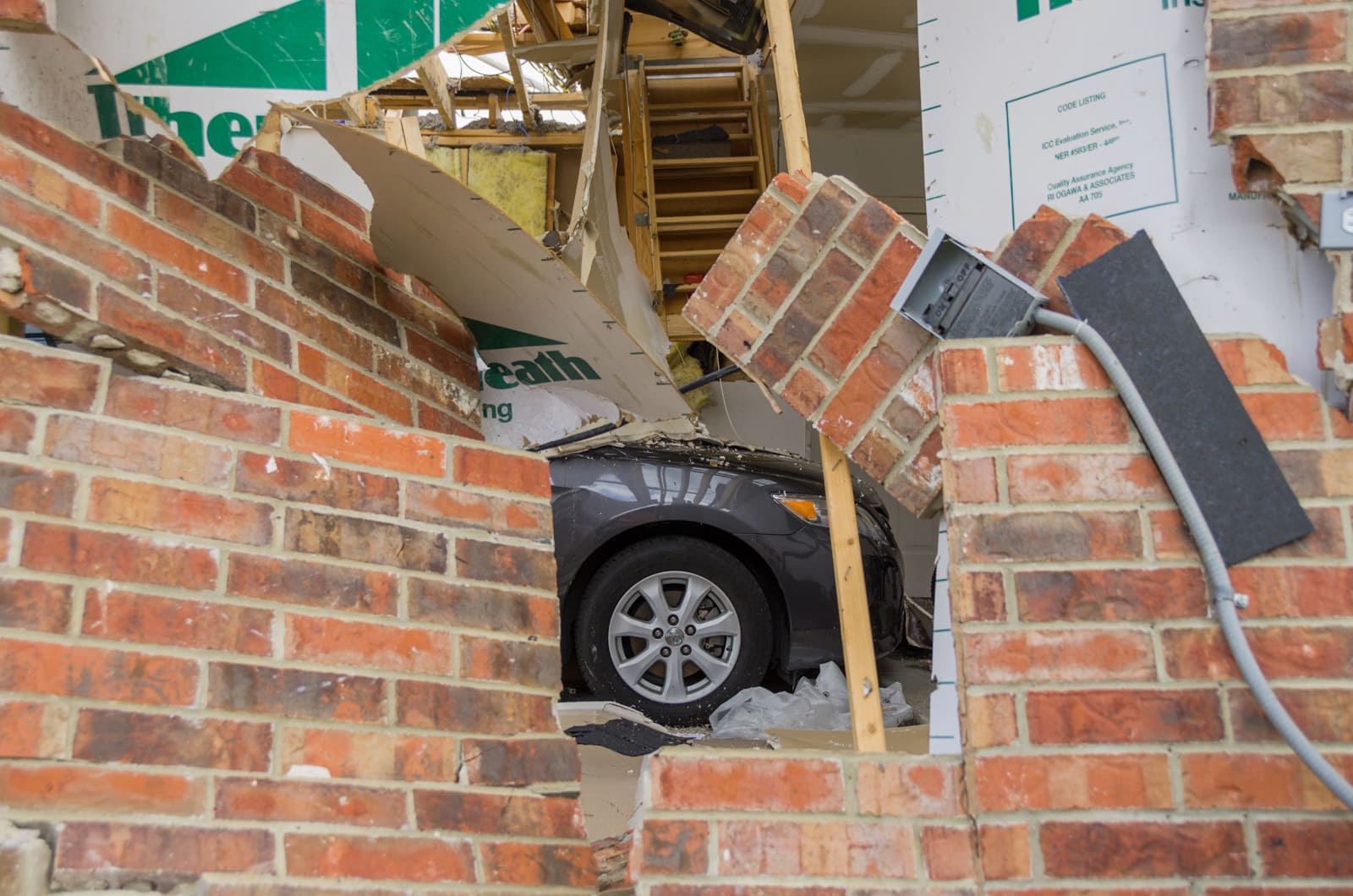 I met Dennis while he was picking up debris out of his backyard and swimming pool. I noticed that the inside of a section of his fence had the American Flag on it. When I asked him if I could get a photo of him, he immediately walked over to it and let me take this great pic of him.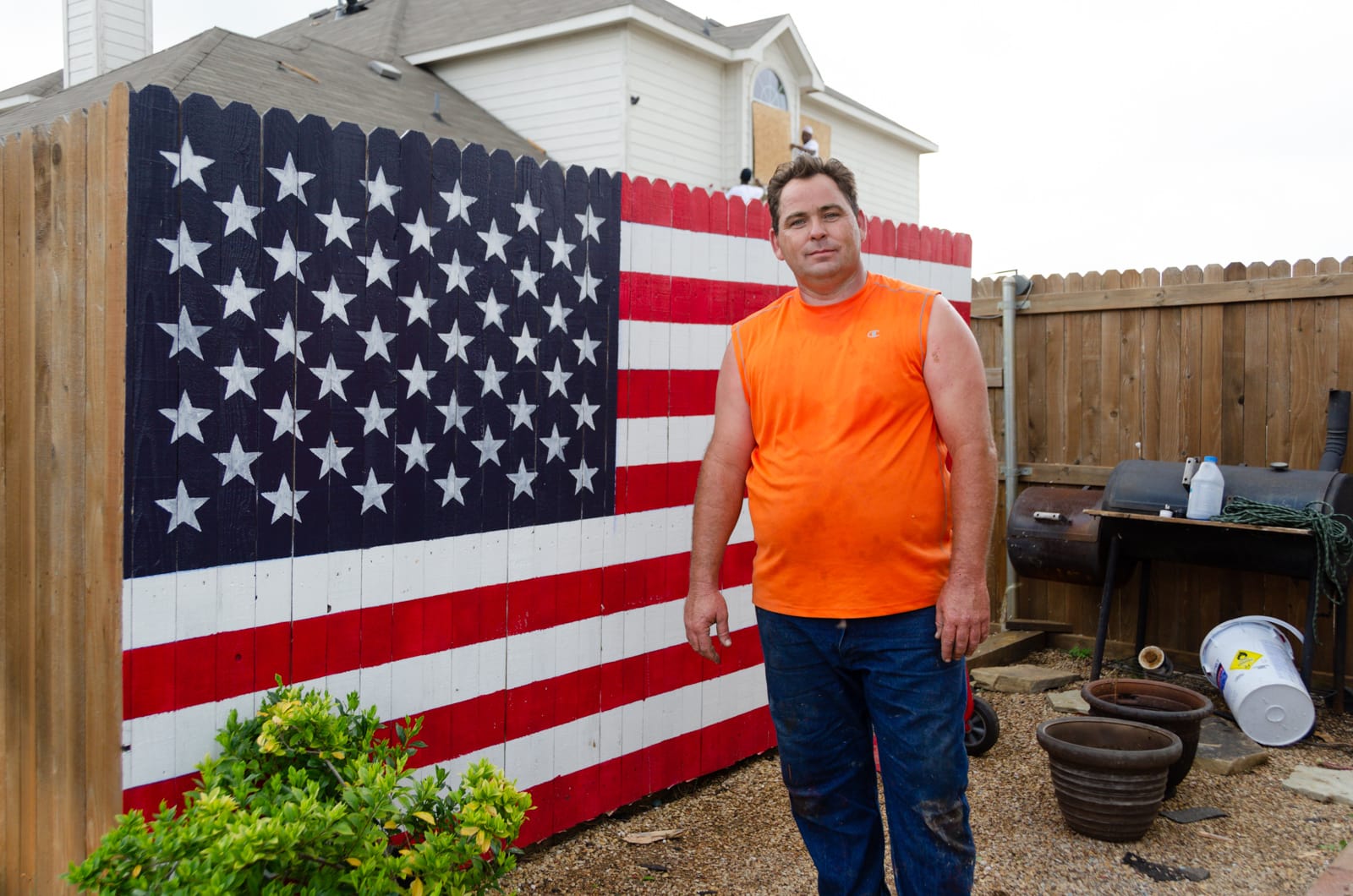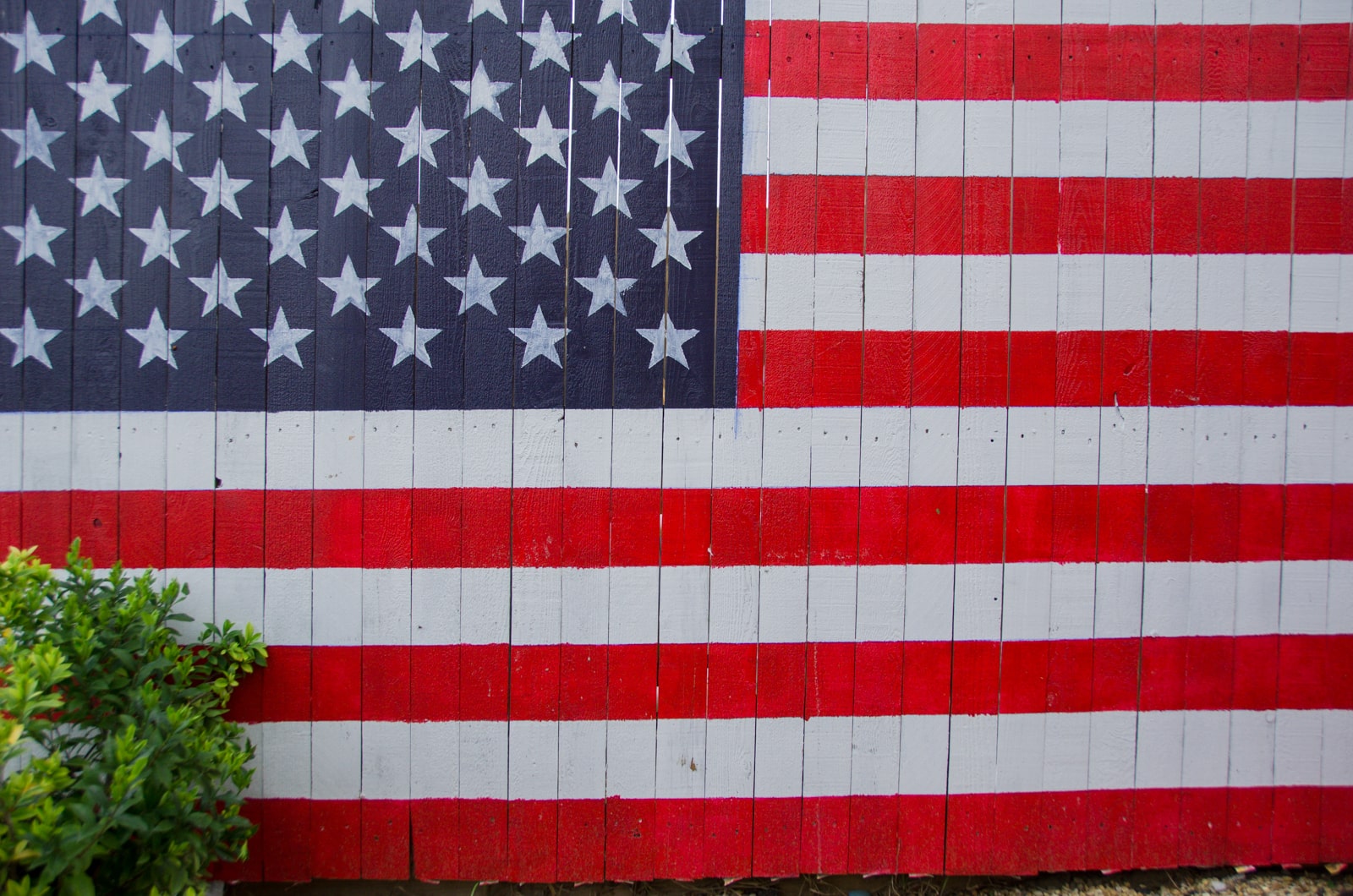 A Community Coming Together
Steve, in the photo below, doesn't live in the area. He lives in Mesquite but came over here to grill hotdogs and hamburgers and give out food to all the people affected by the tornado and to those who were helping clean up.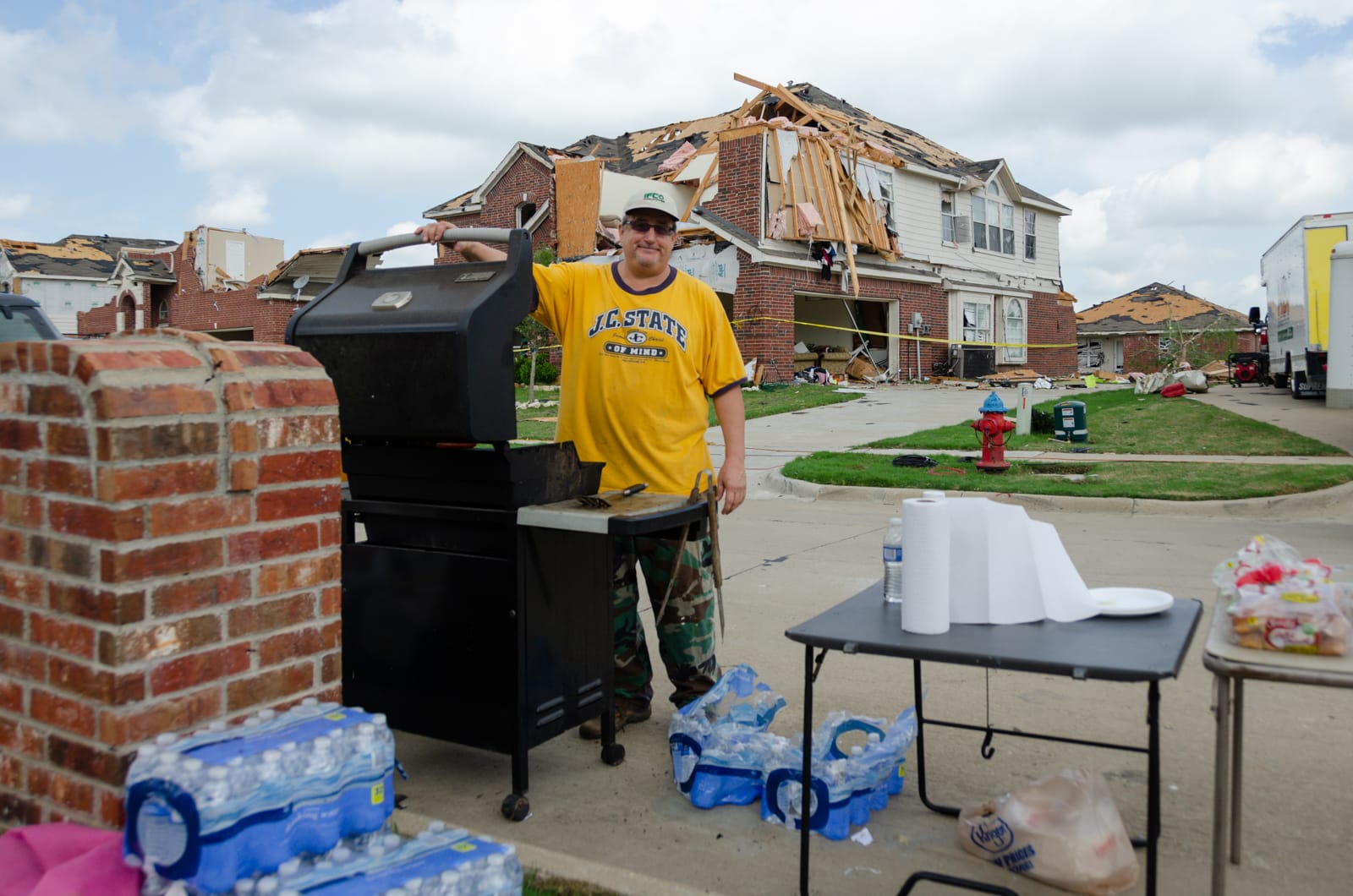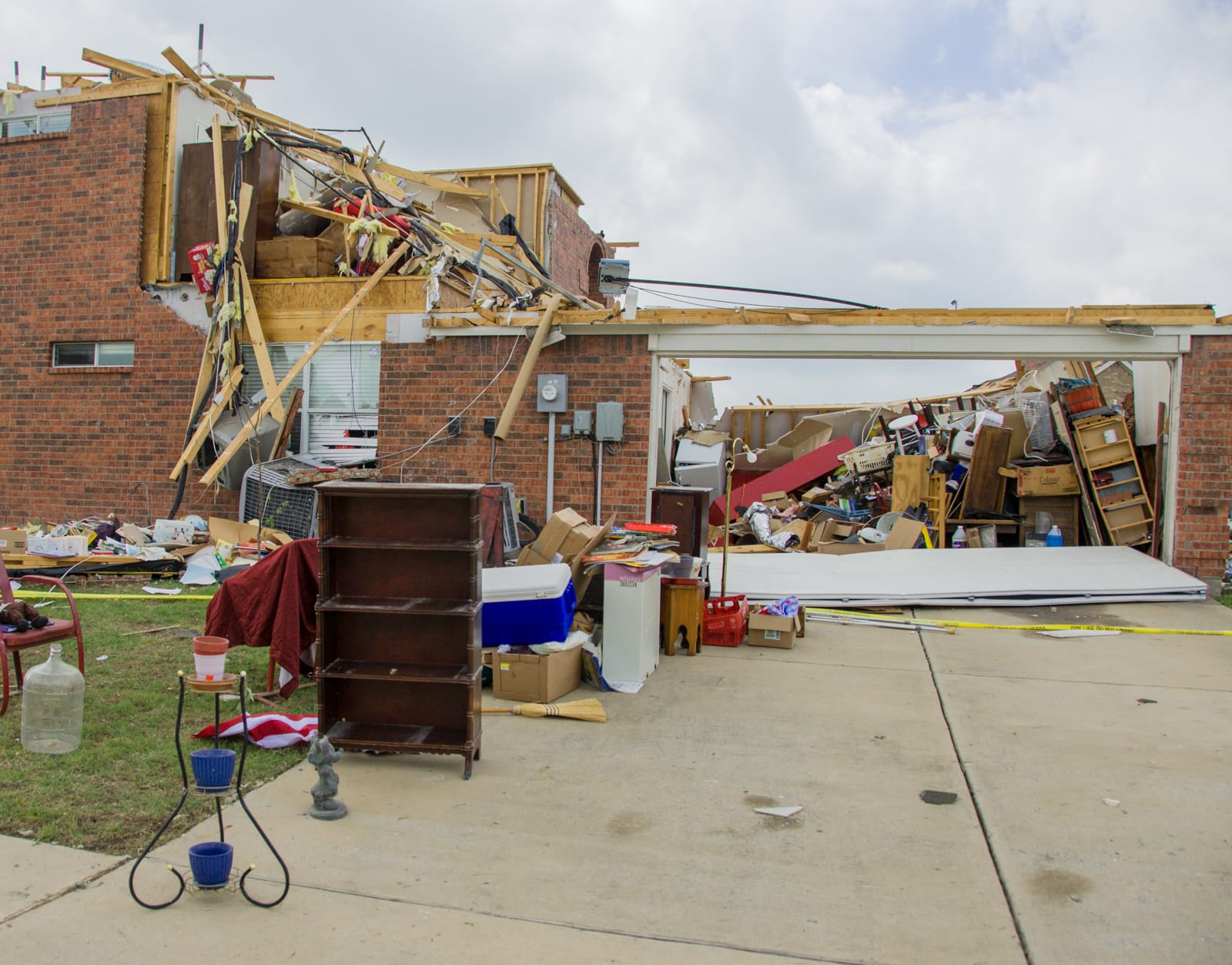 I also spoke with Anna Wheeler, the young woman helping clean up debris in the photo below. She and her family came out here to help other family members to clean and gather their important personal belongings.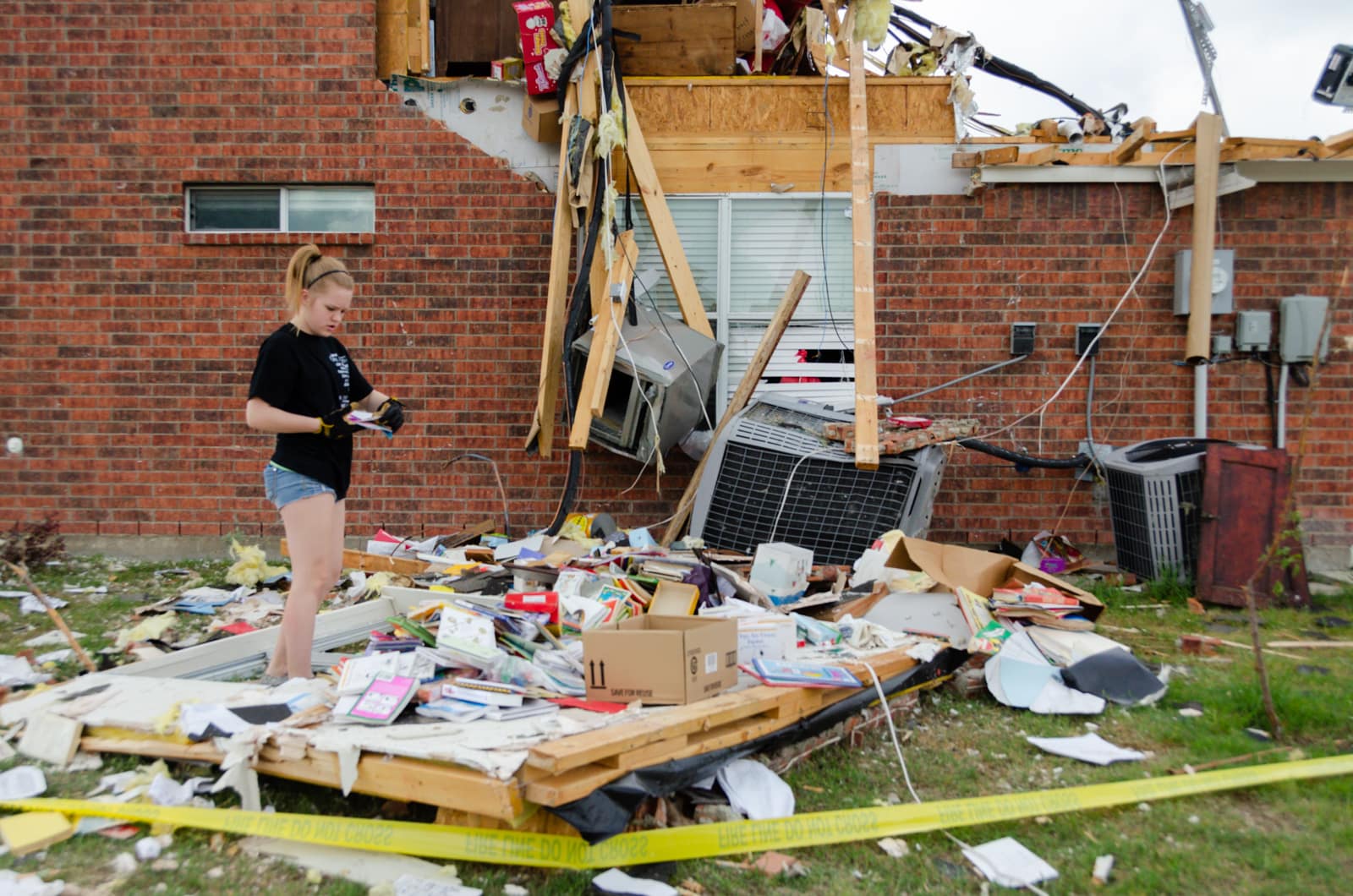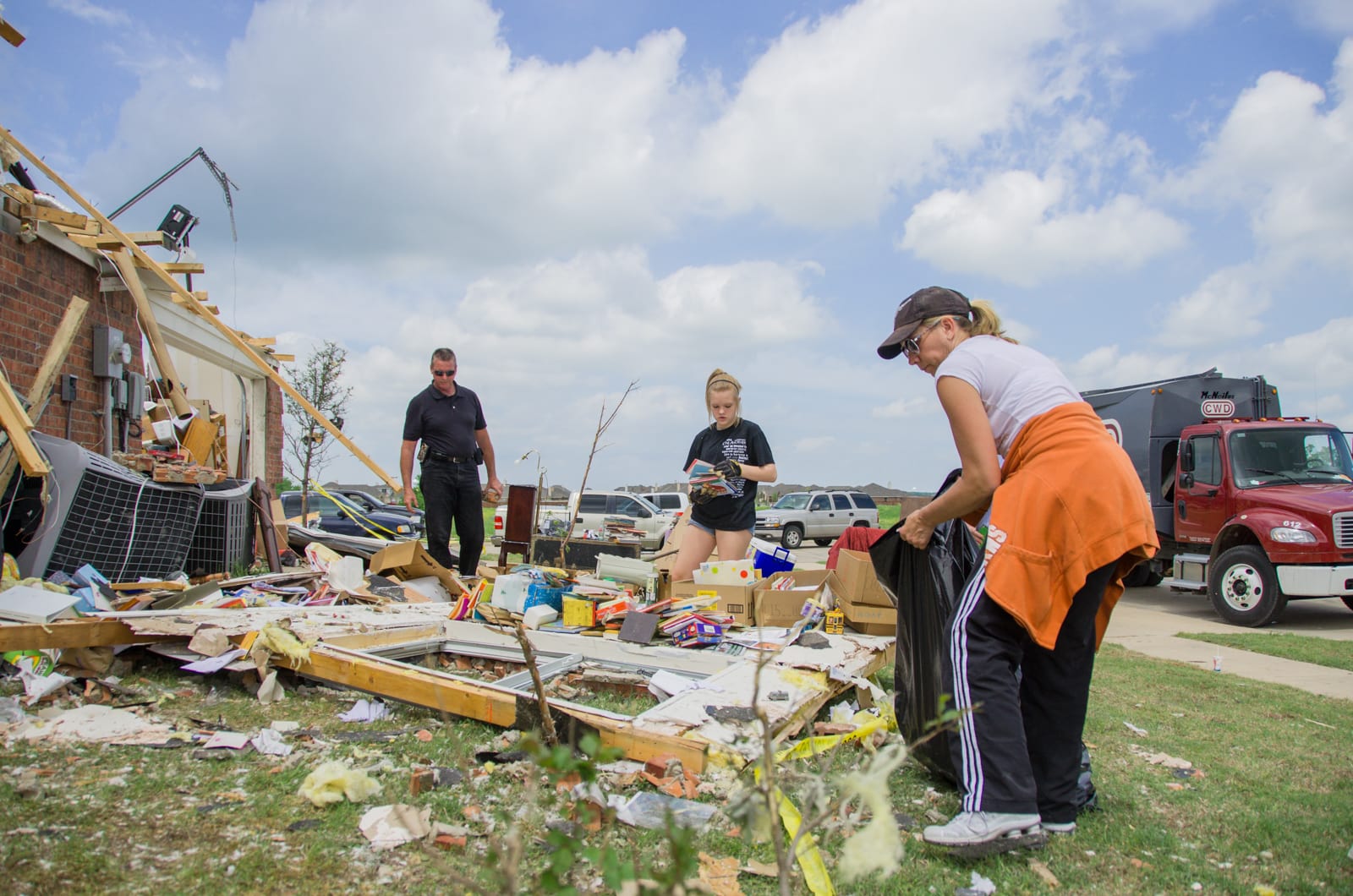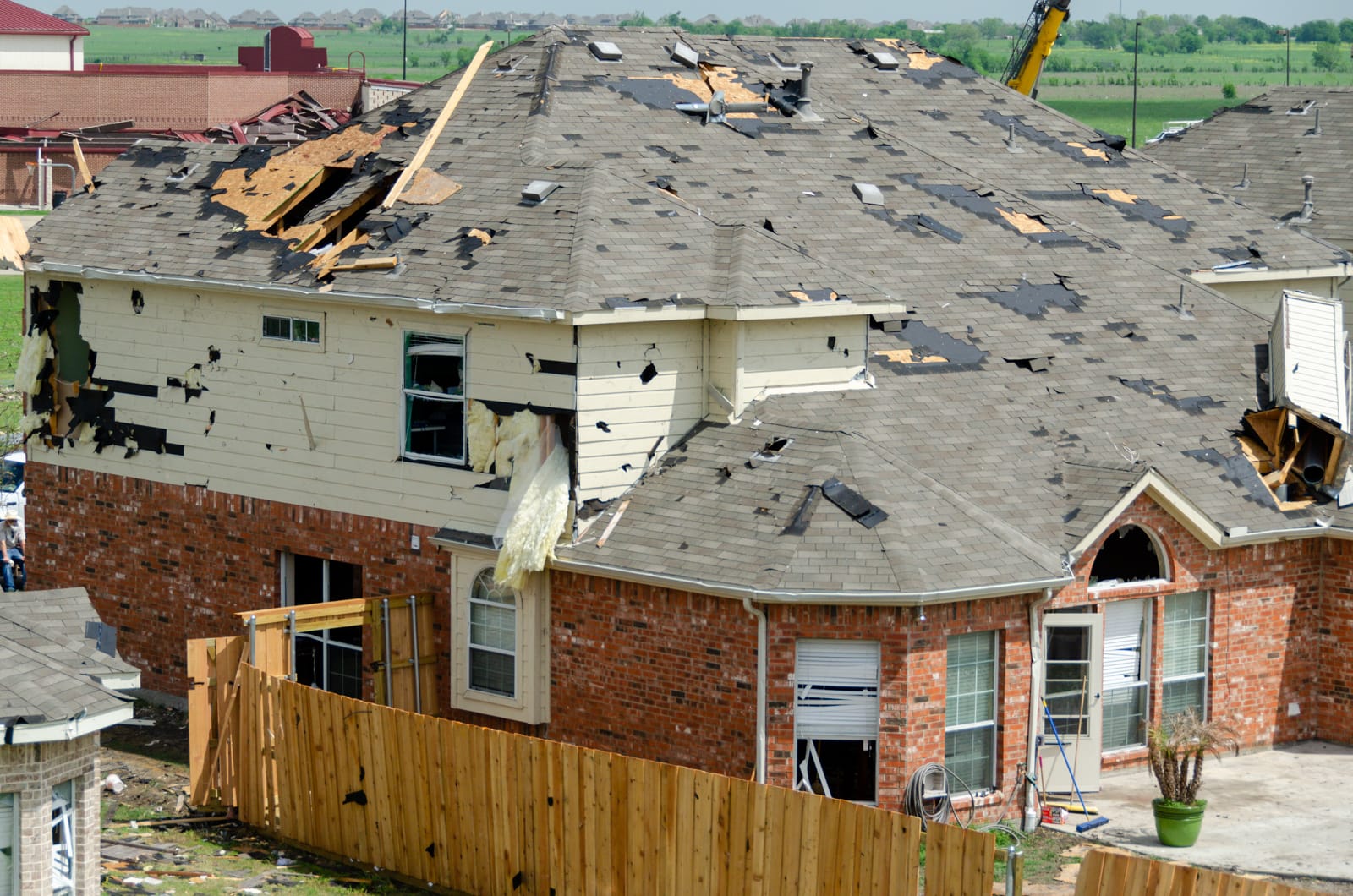 While walking around and taking photos a guy named Bill called me over to offer his ladder. He encouraged to me climb onto his roof to capture photos from a high vantage point. While I was up there taking photos I also met Marcus. He took the day off of work to help his friend patch up their house, clean up, and start fixing it.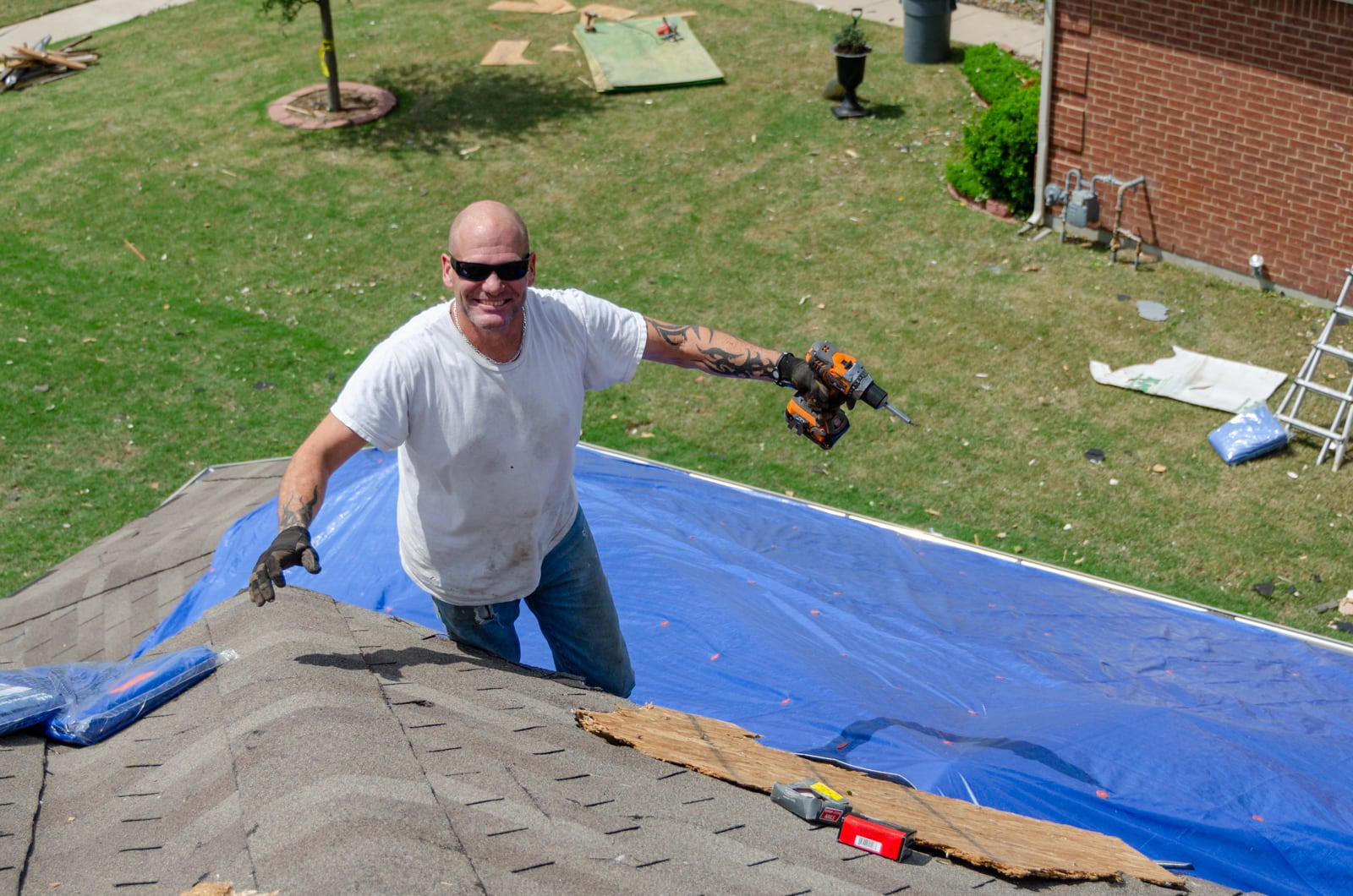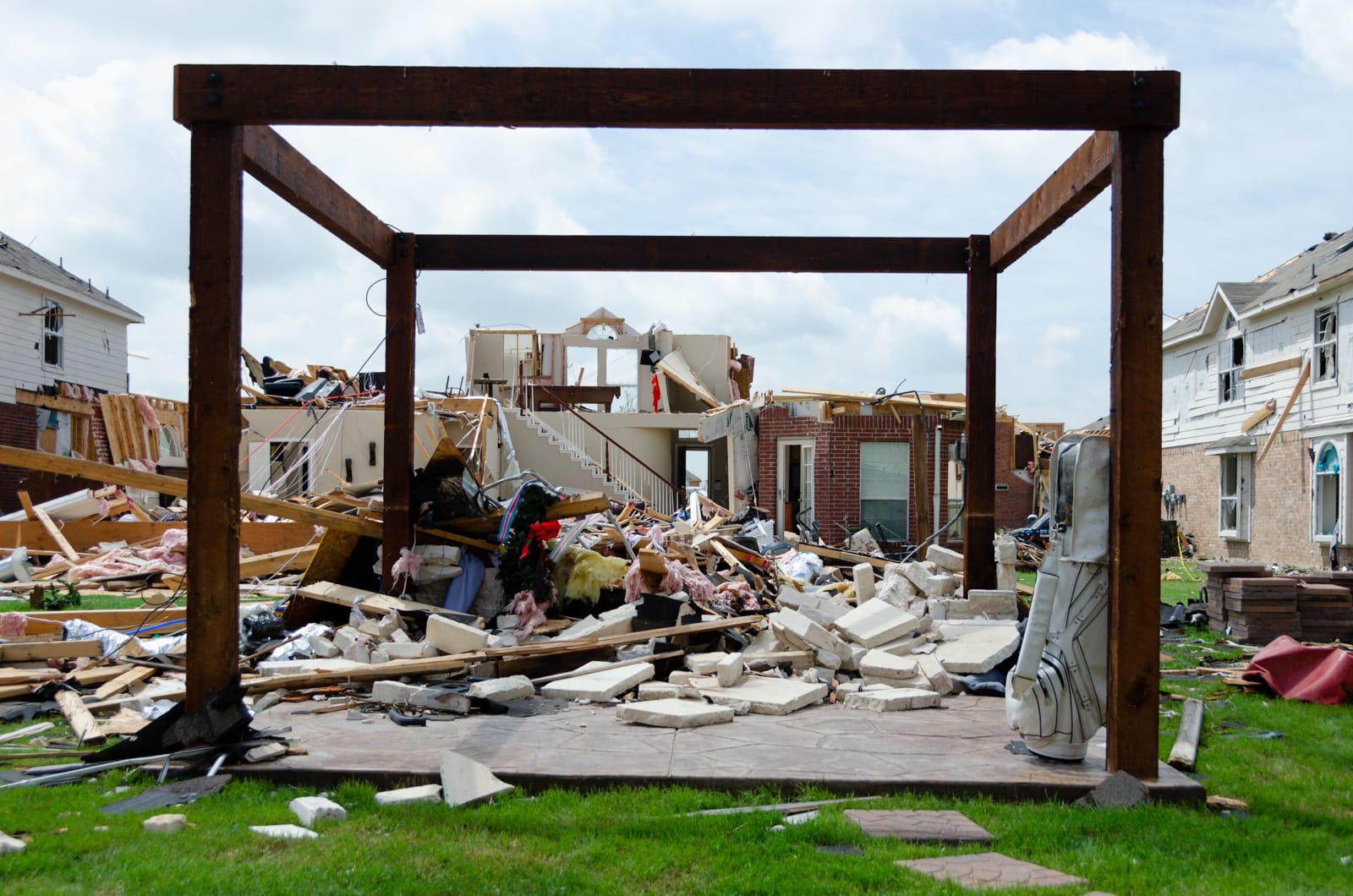 When I went to photograph the Forney tornado damage, I never expected to encounter such open and kind people. Their attitude will surely help them all rebuild their homes and community quickly.
More Photos Of The Damage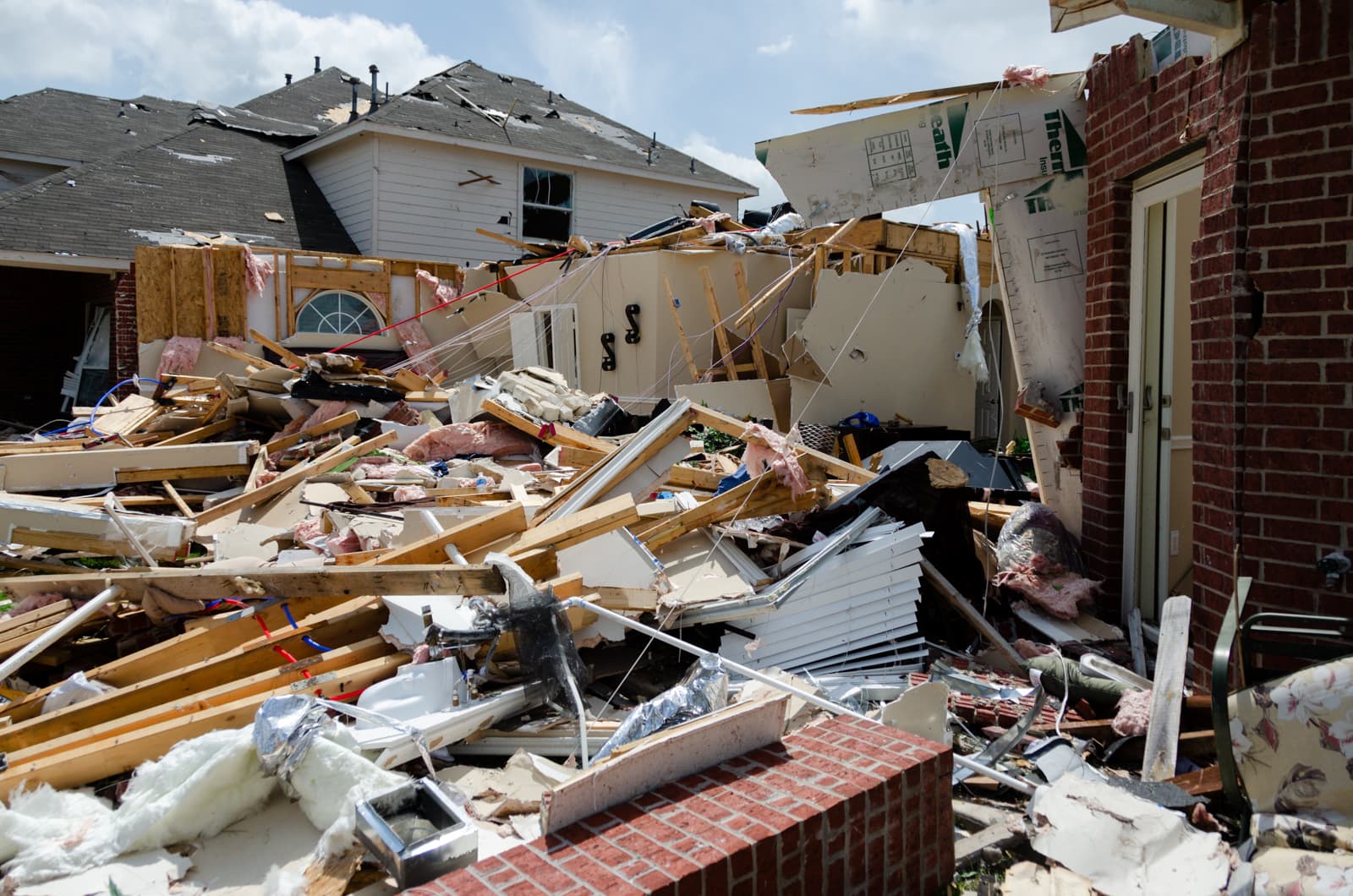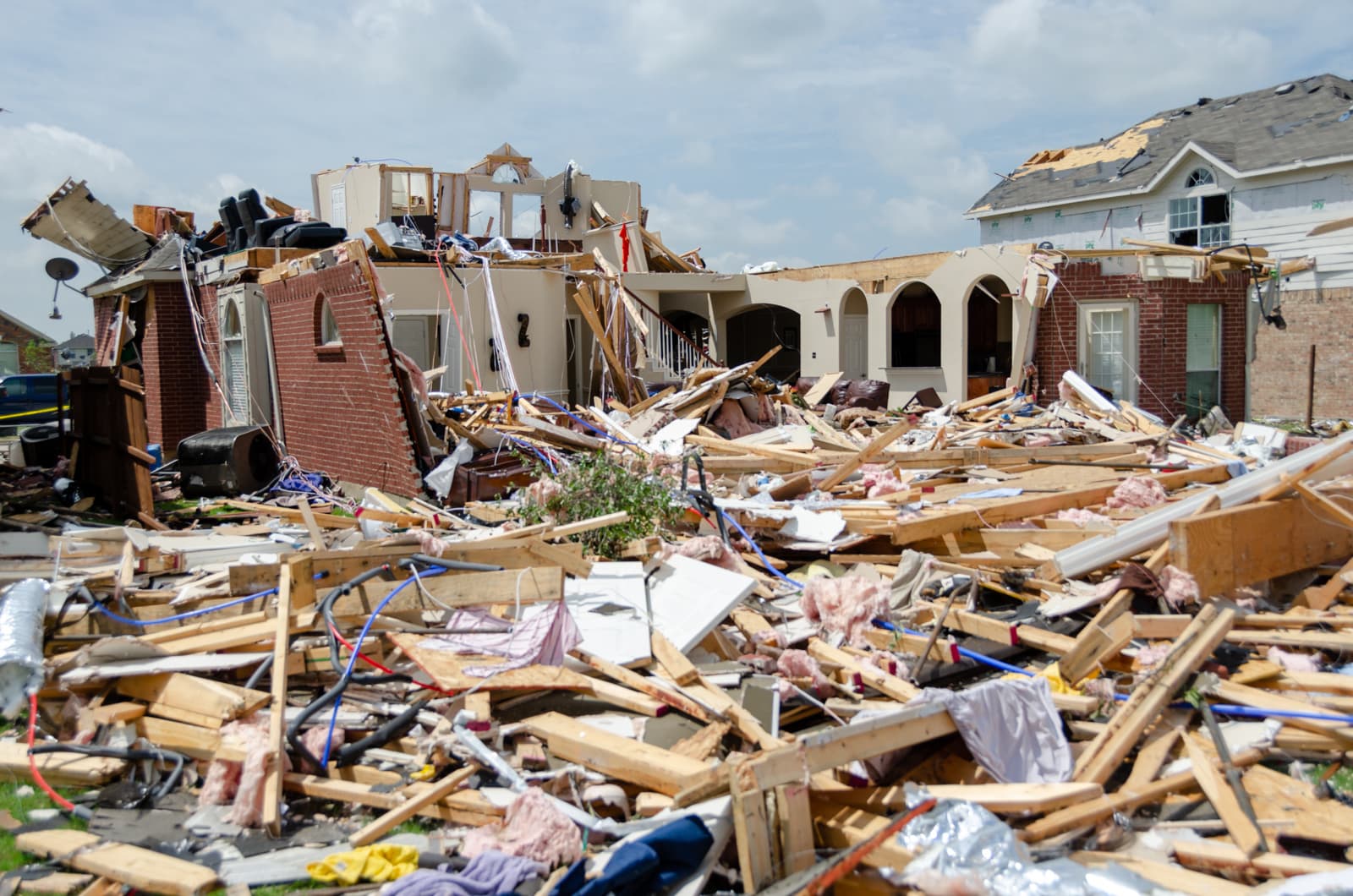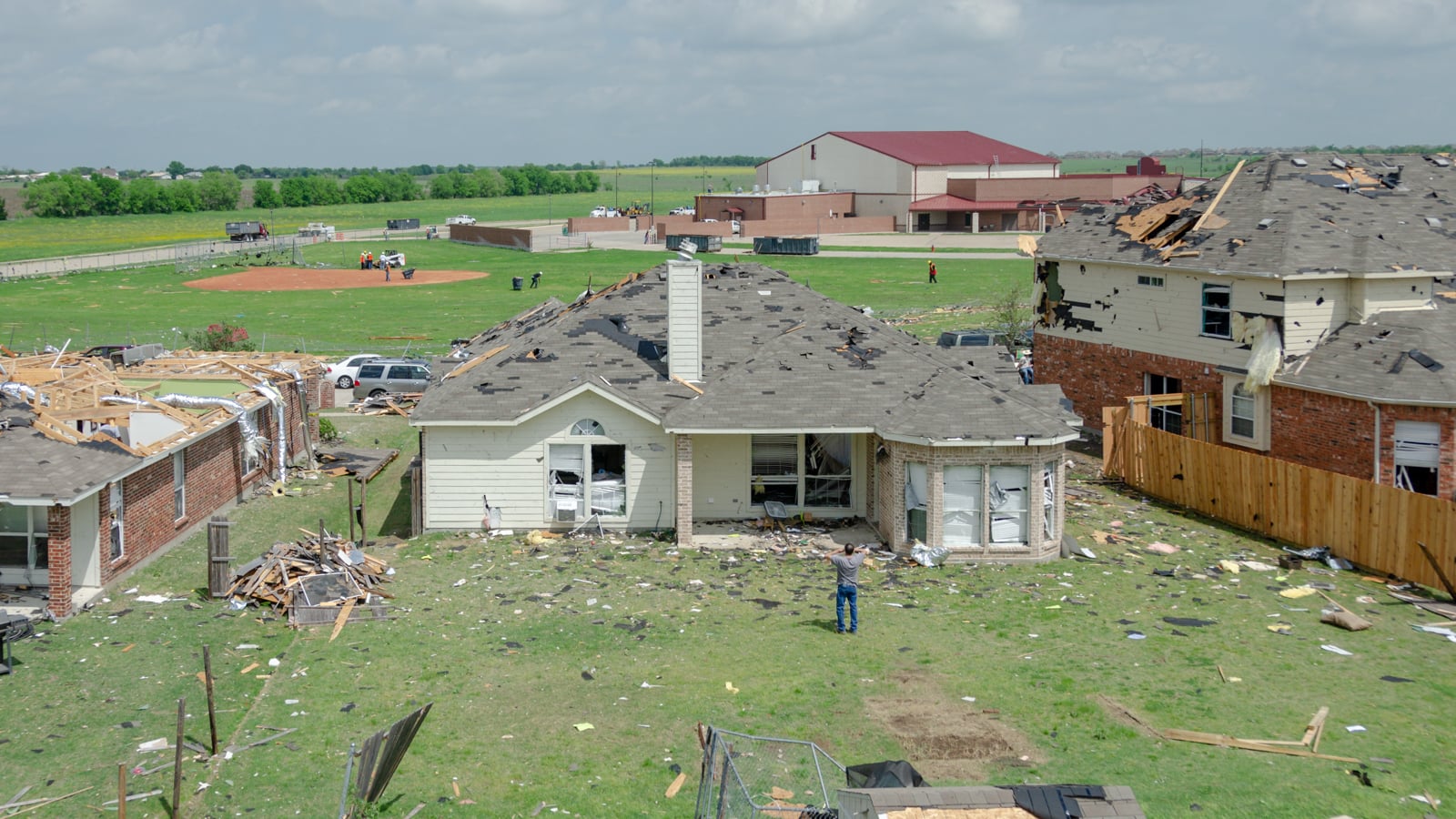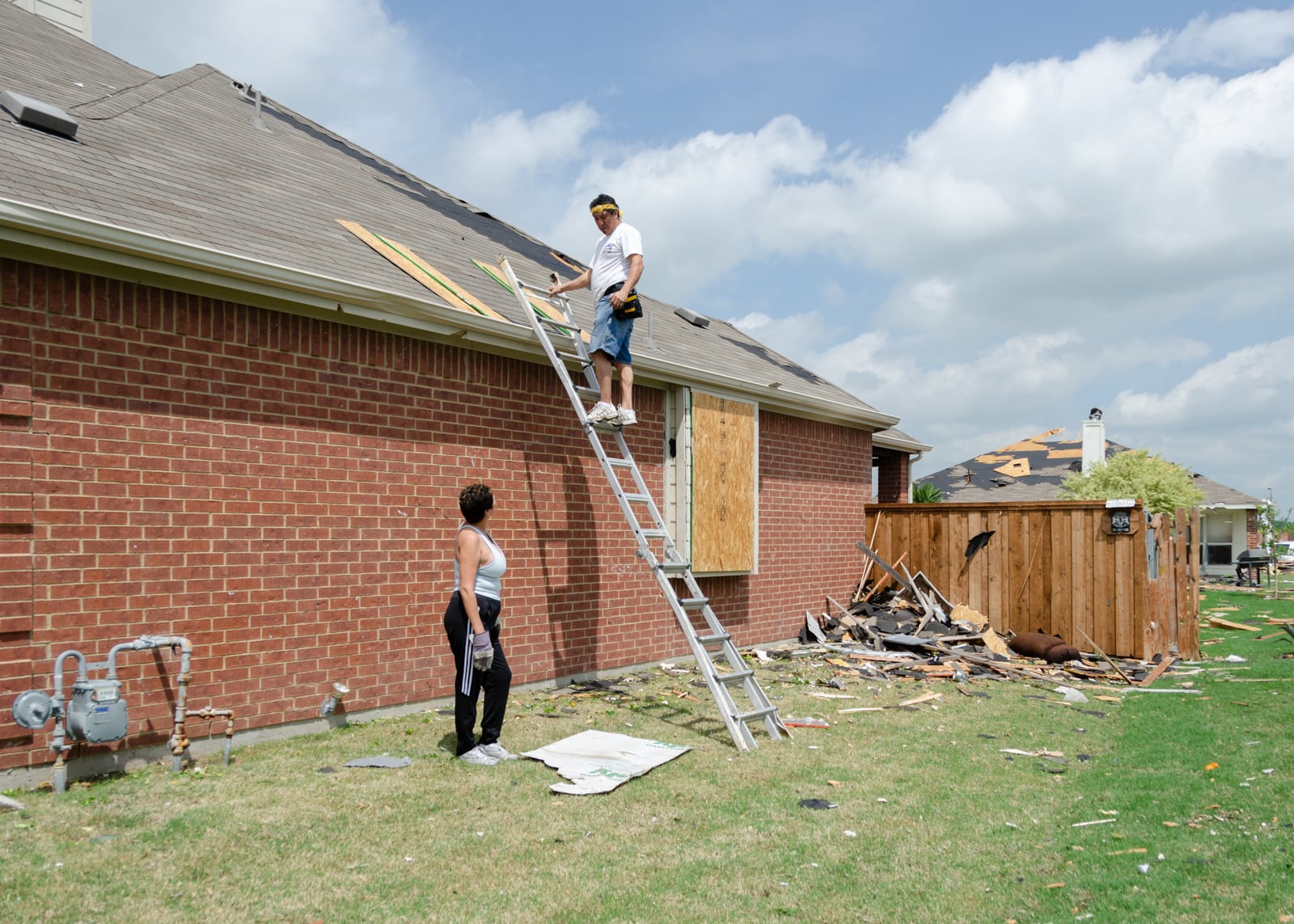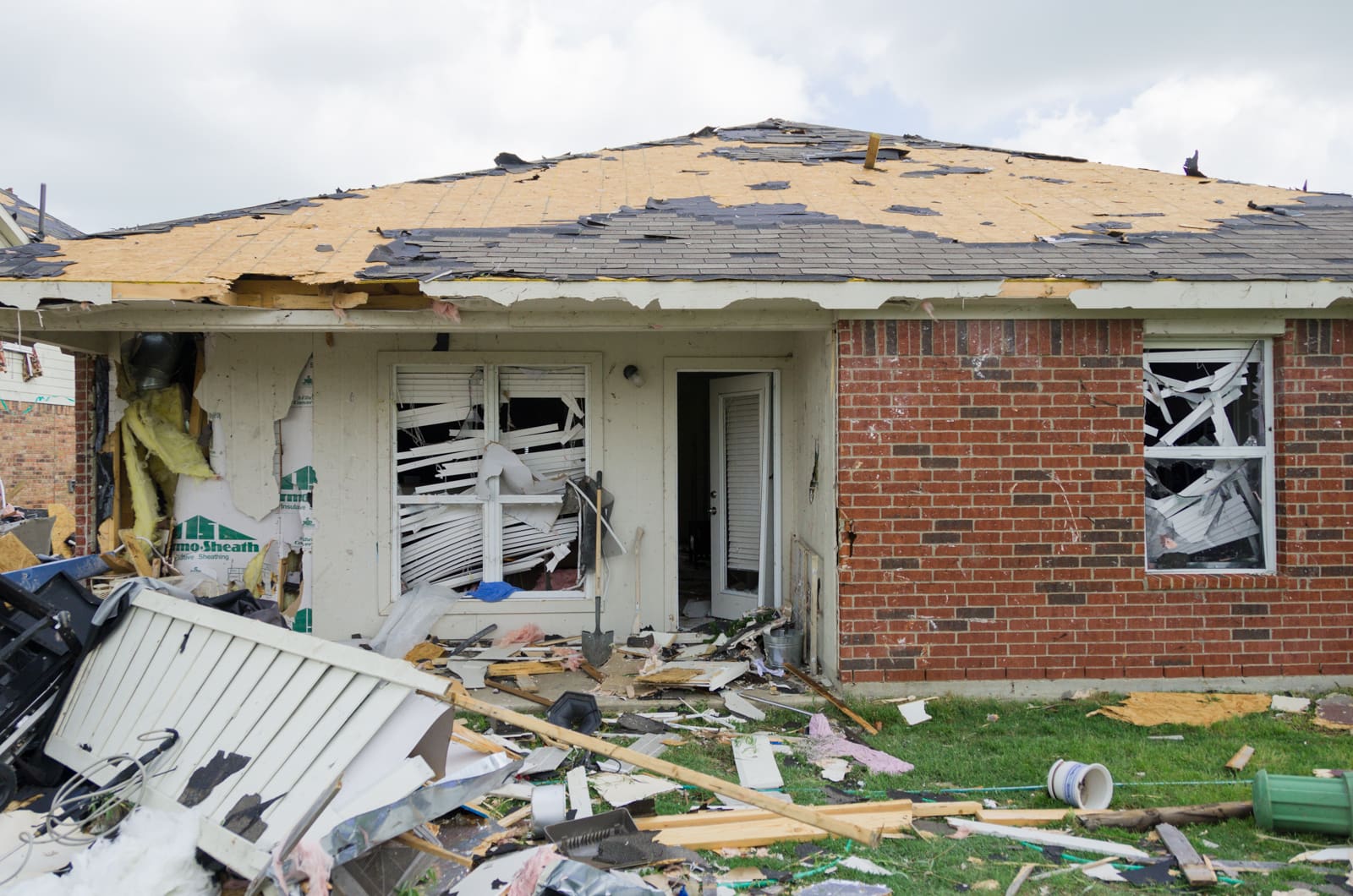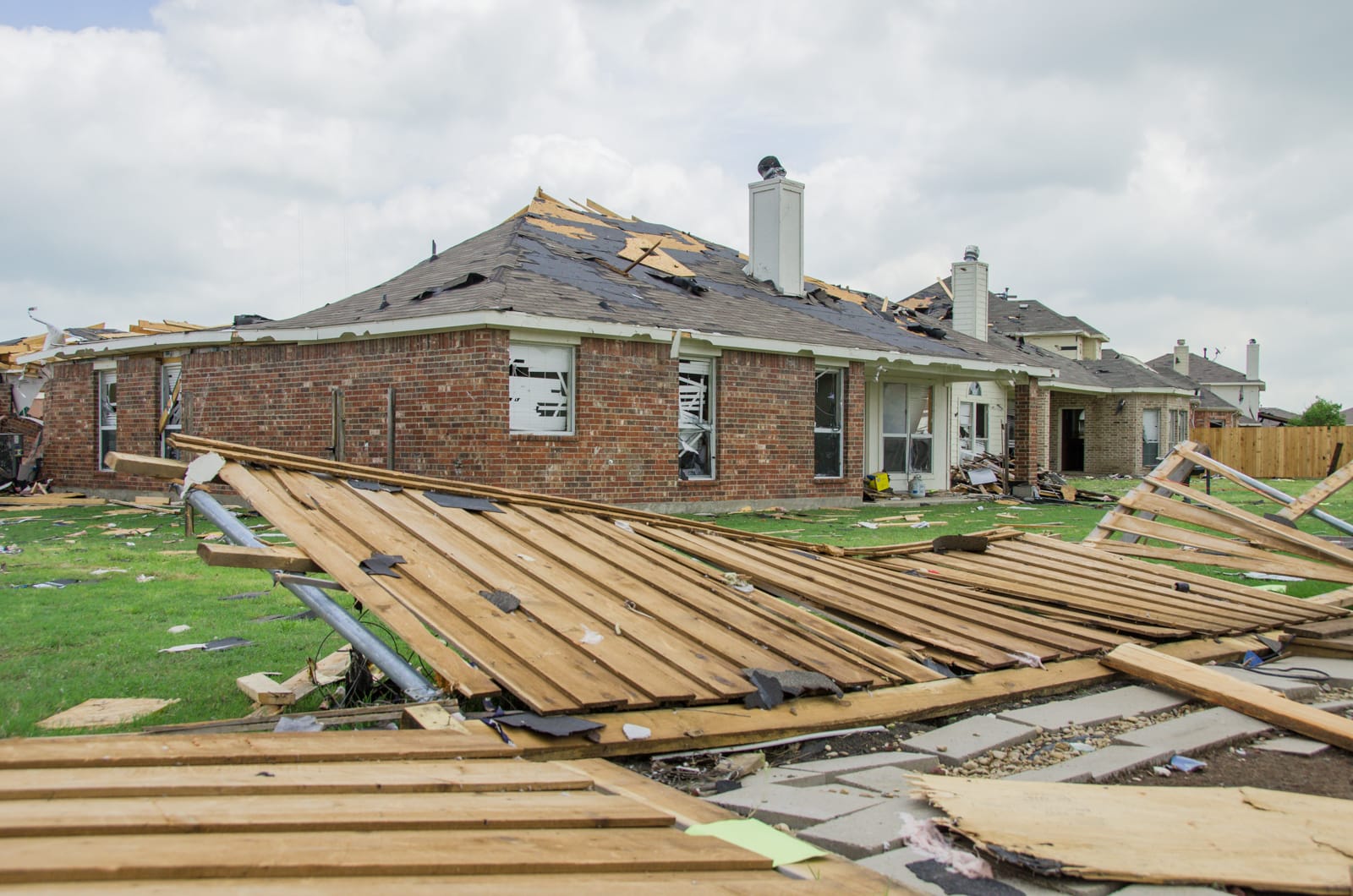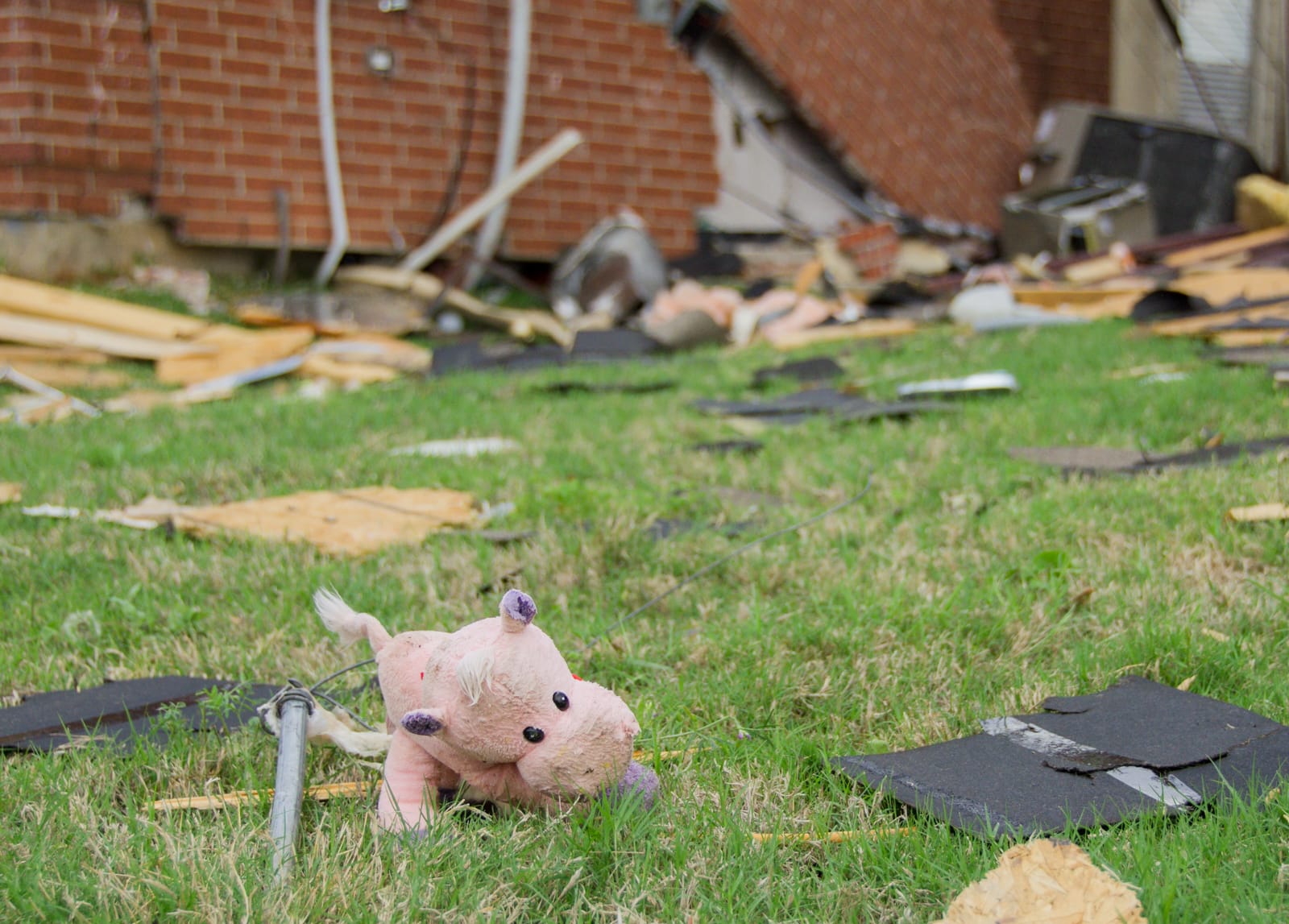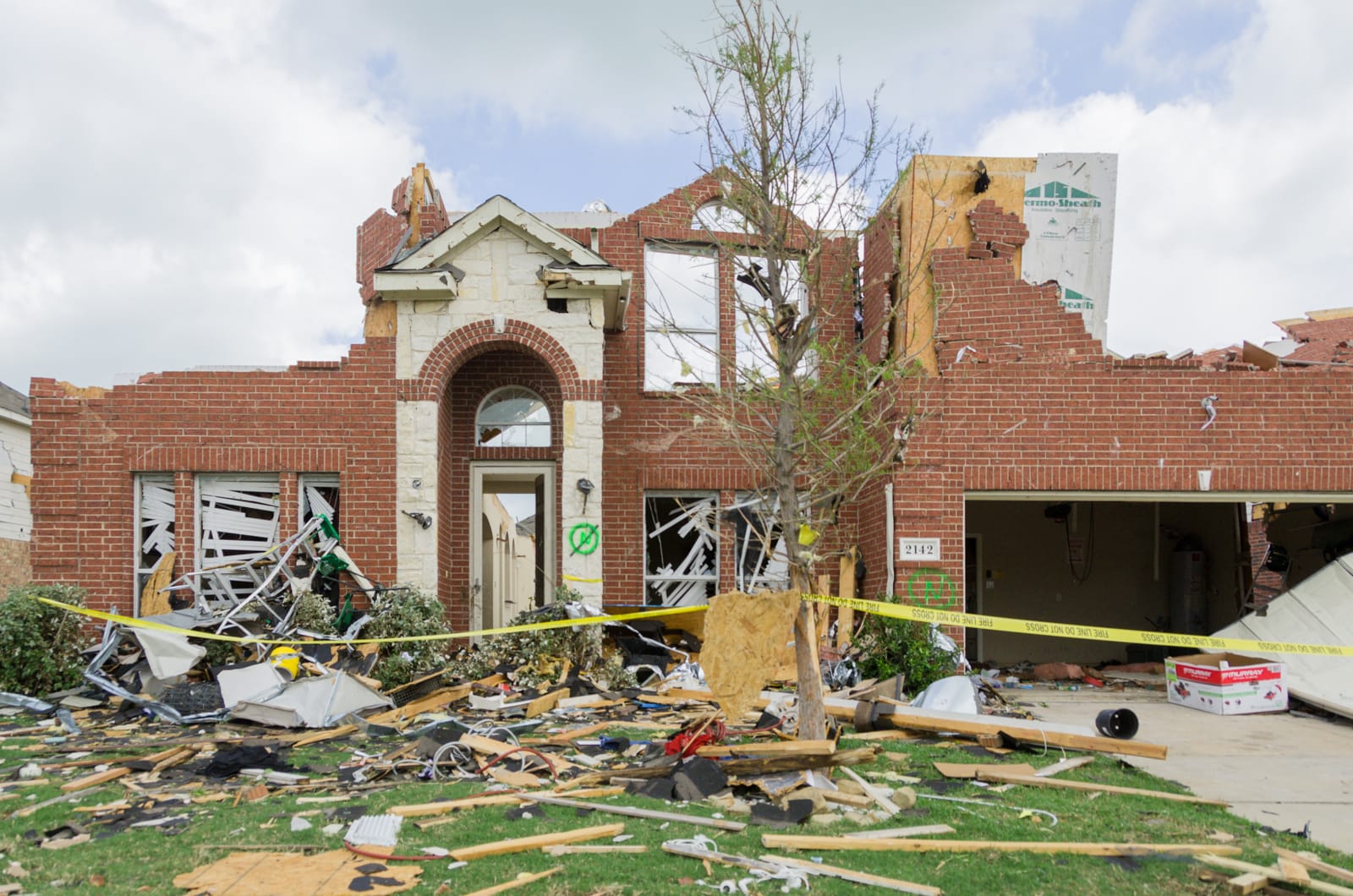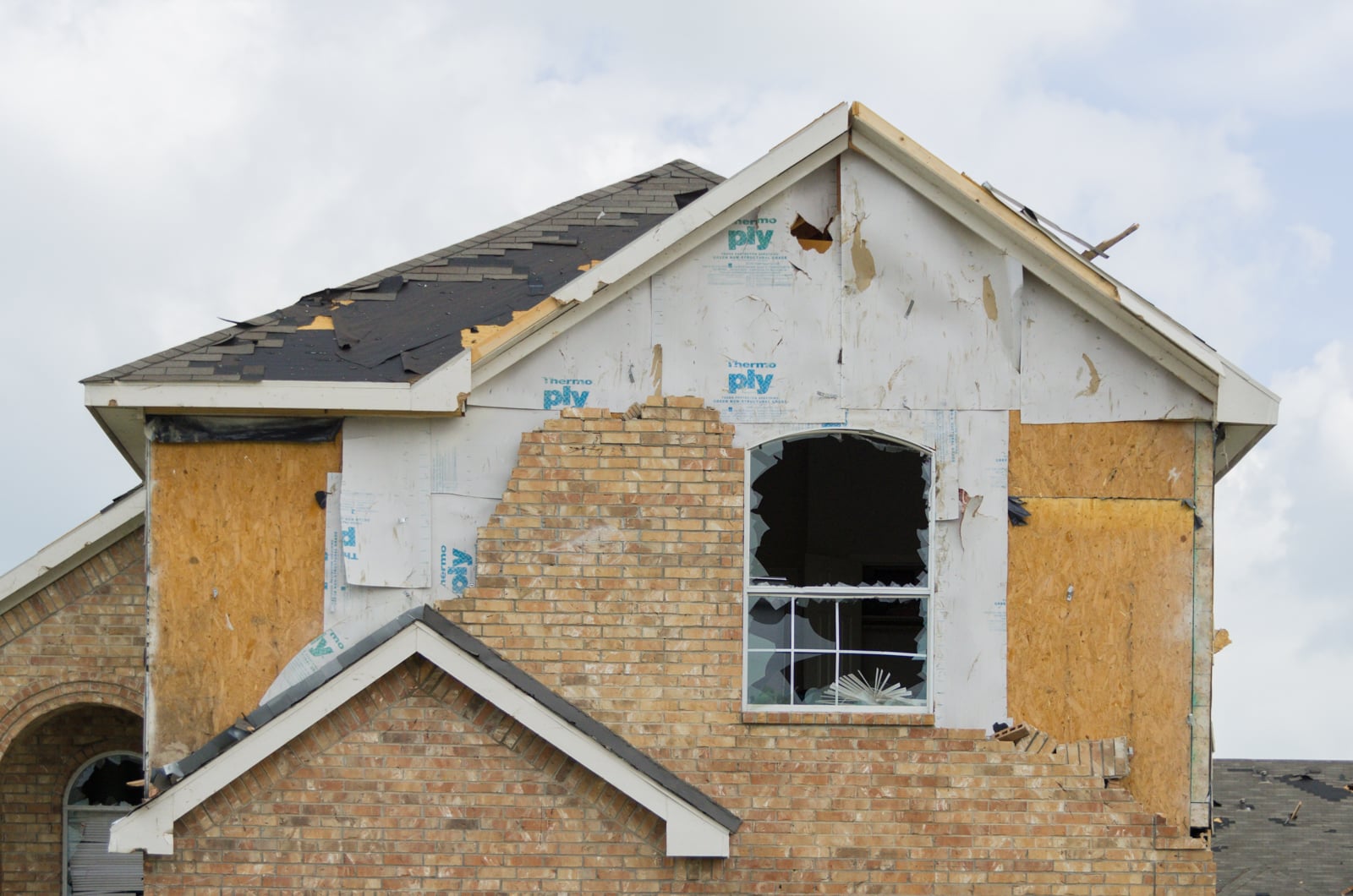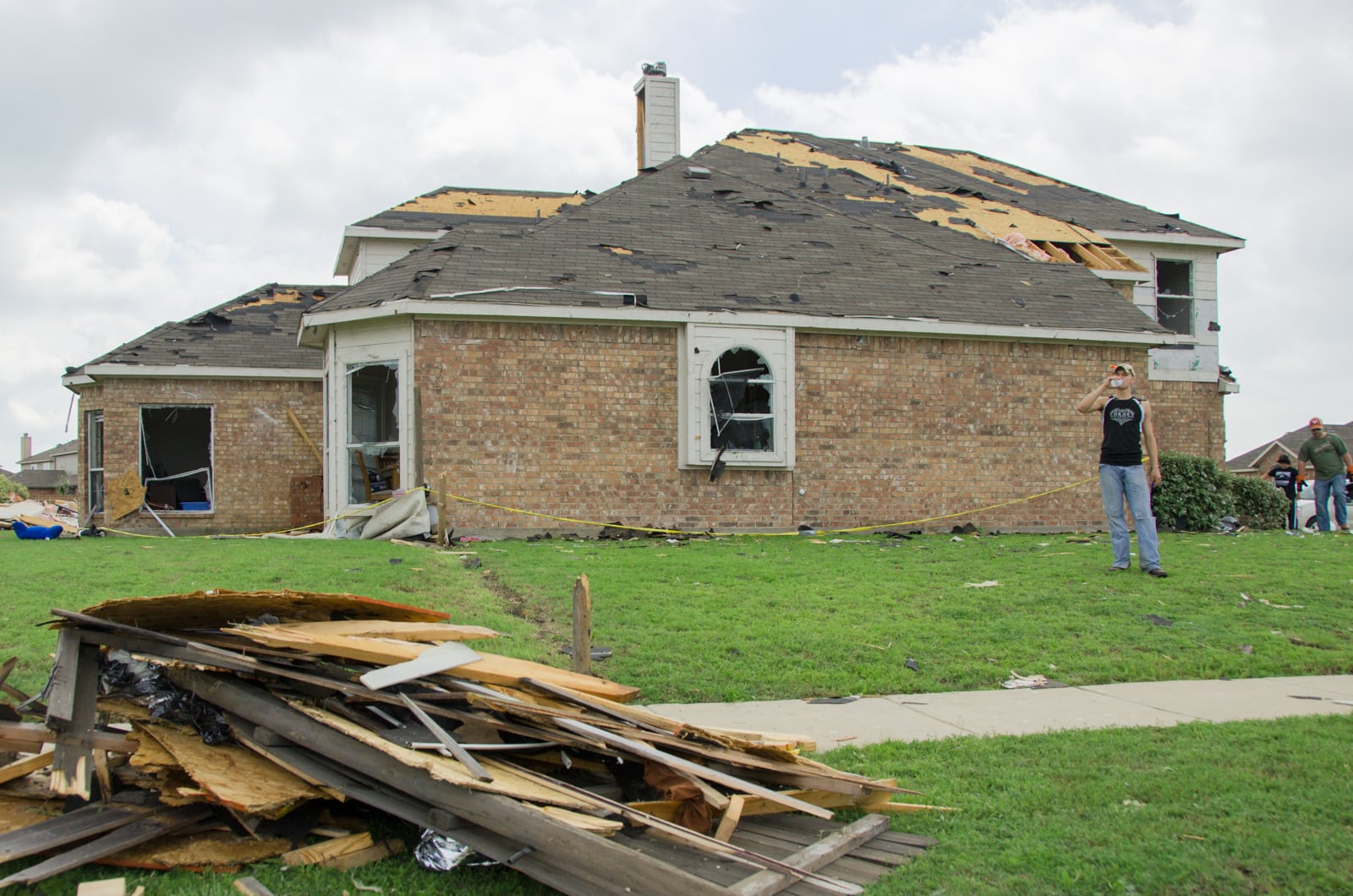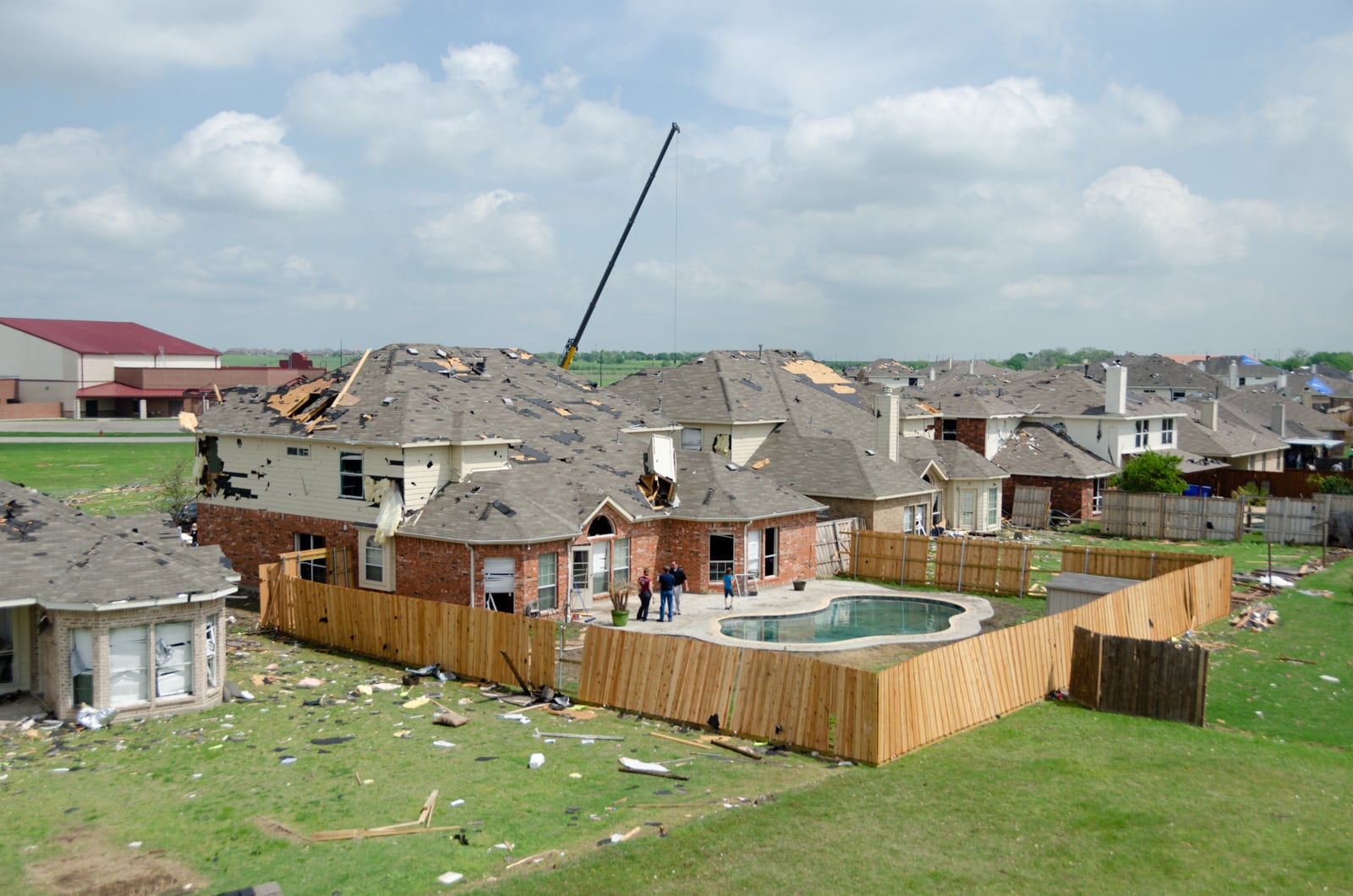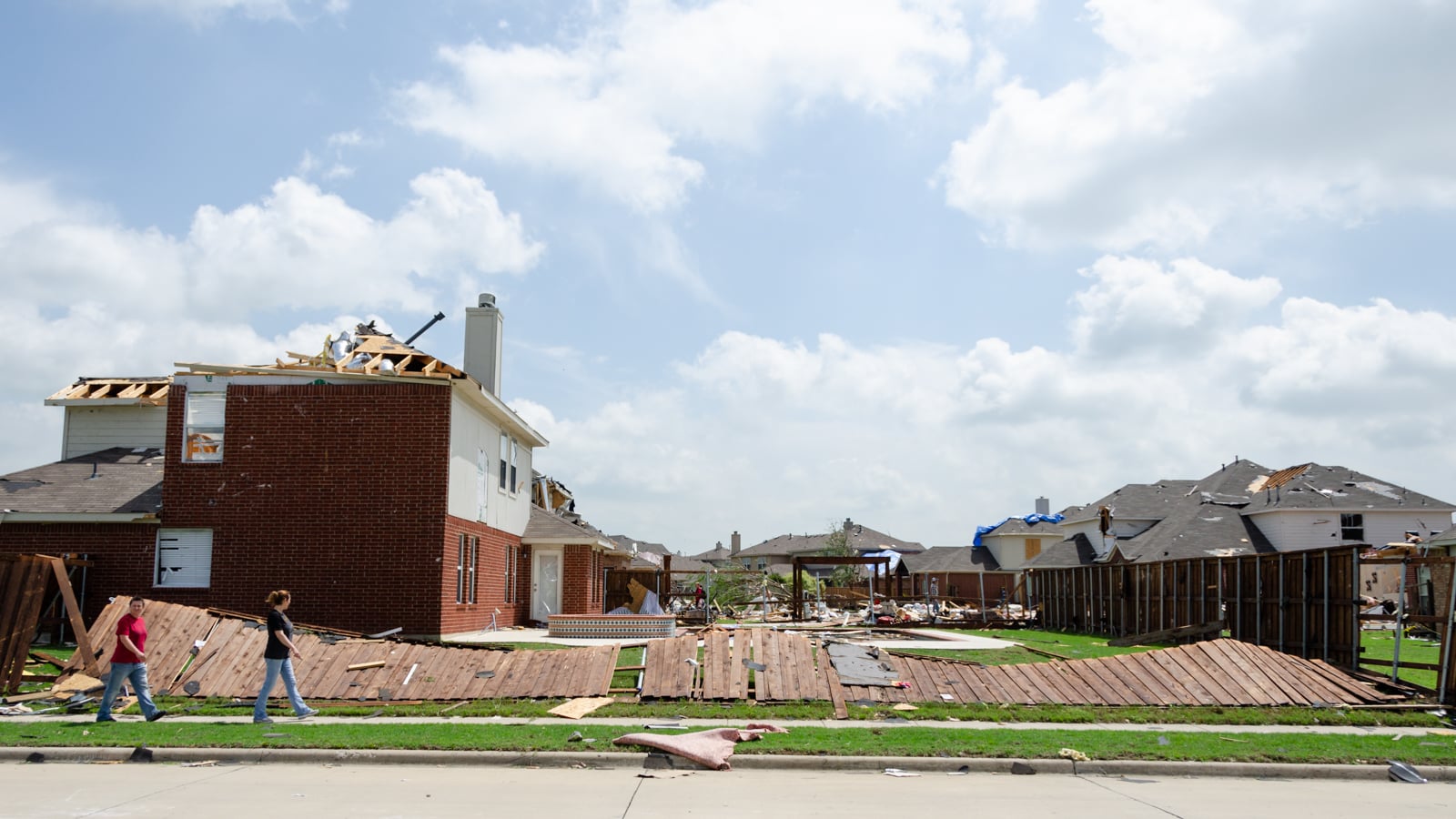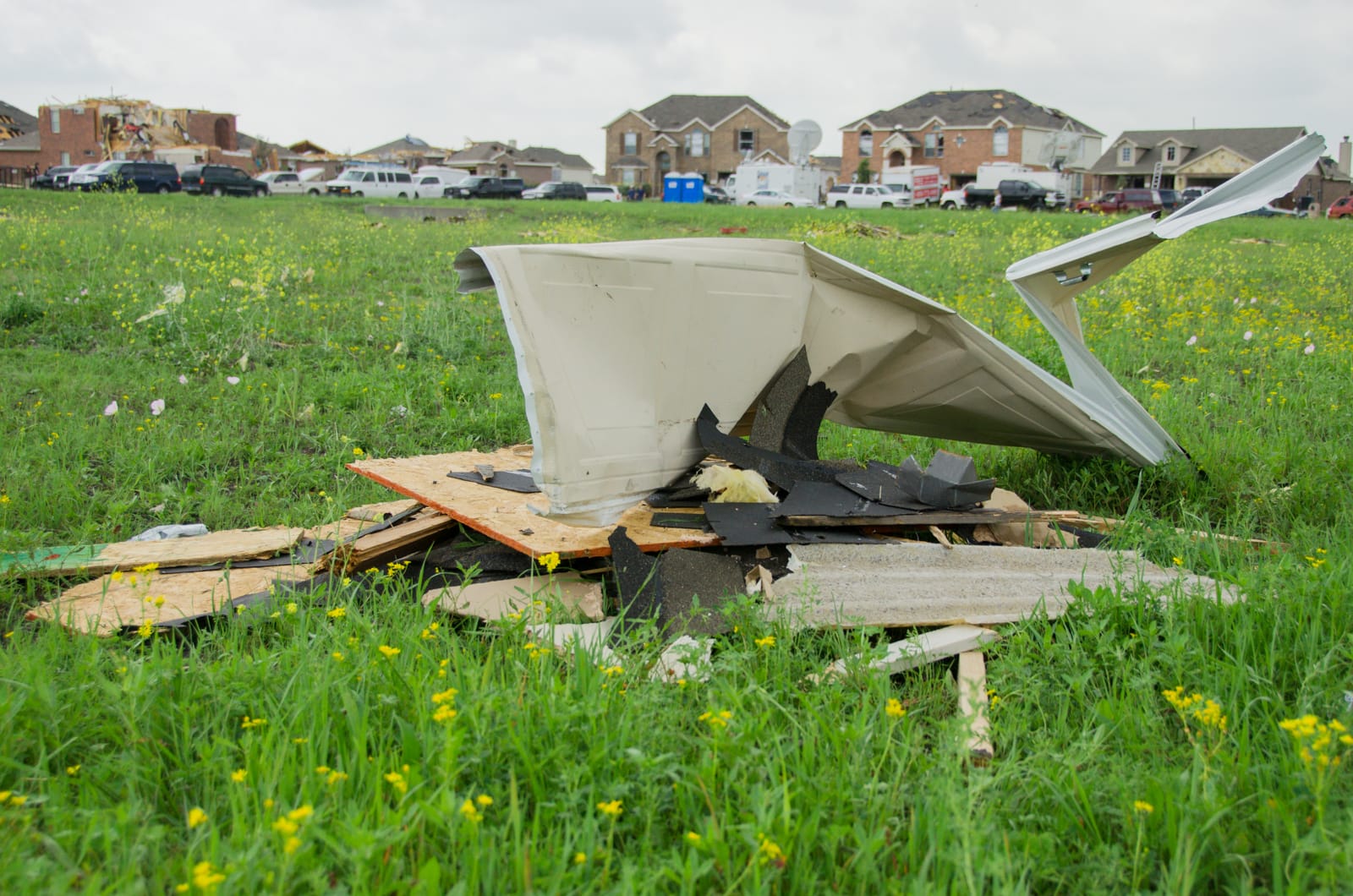 ---
---