On our way to Michigan, we spent a night in a hotel in downtown Indianapolis. Since we didn't have a chance to do anything "Christmasy" at home before we left, we thought we would stop in Indianapolis and visit "World's Largest Christmas Tree". You can read the interesting history about it here.
The "Christmas Tree"
The Indianapolis "World's Largest Christmas Tree" is 284 feet tall. It was an incredible sight to see in person! But, the Christmas tree is actually not a Christmas tree. It's their Soldiers' and Sailors' Monument with strings of Christmas lights strewn from the top to the bottom of it on every side. Even though it was not technically a Christmas tree, it was still a beautiful site to see and totally worth stopping for the night to visit it.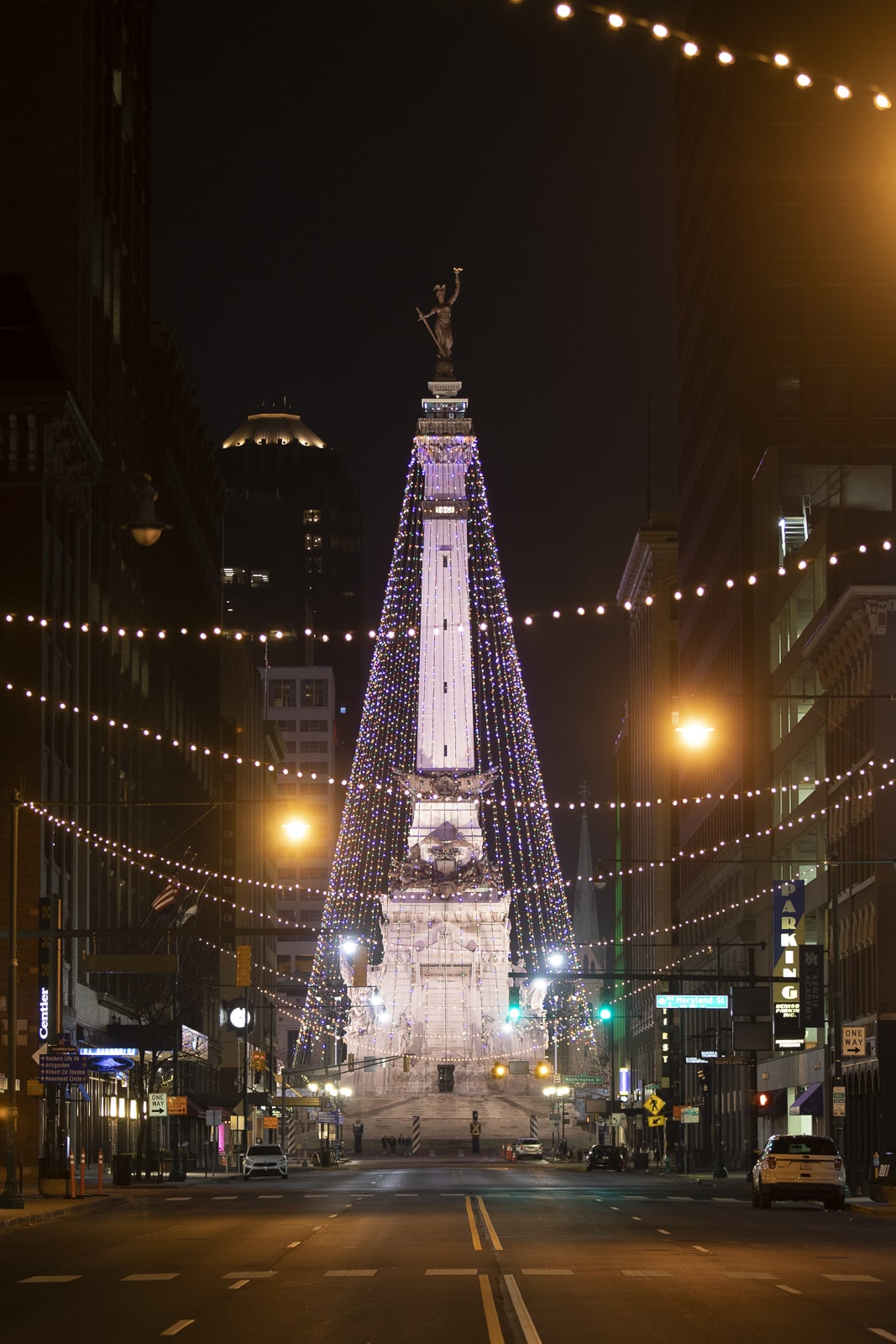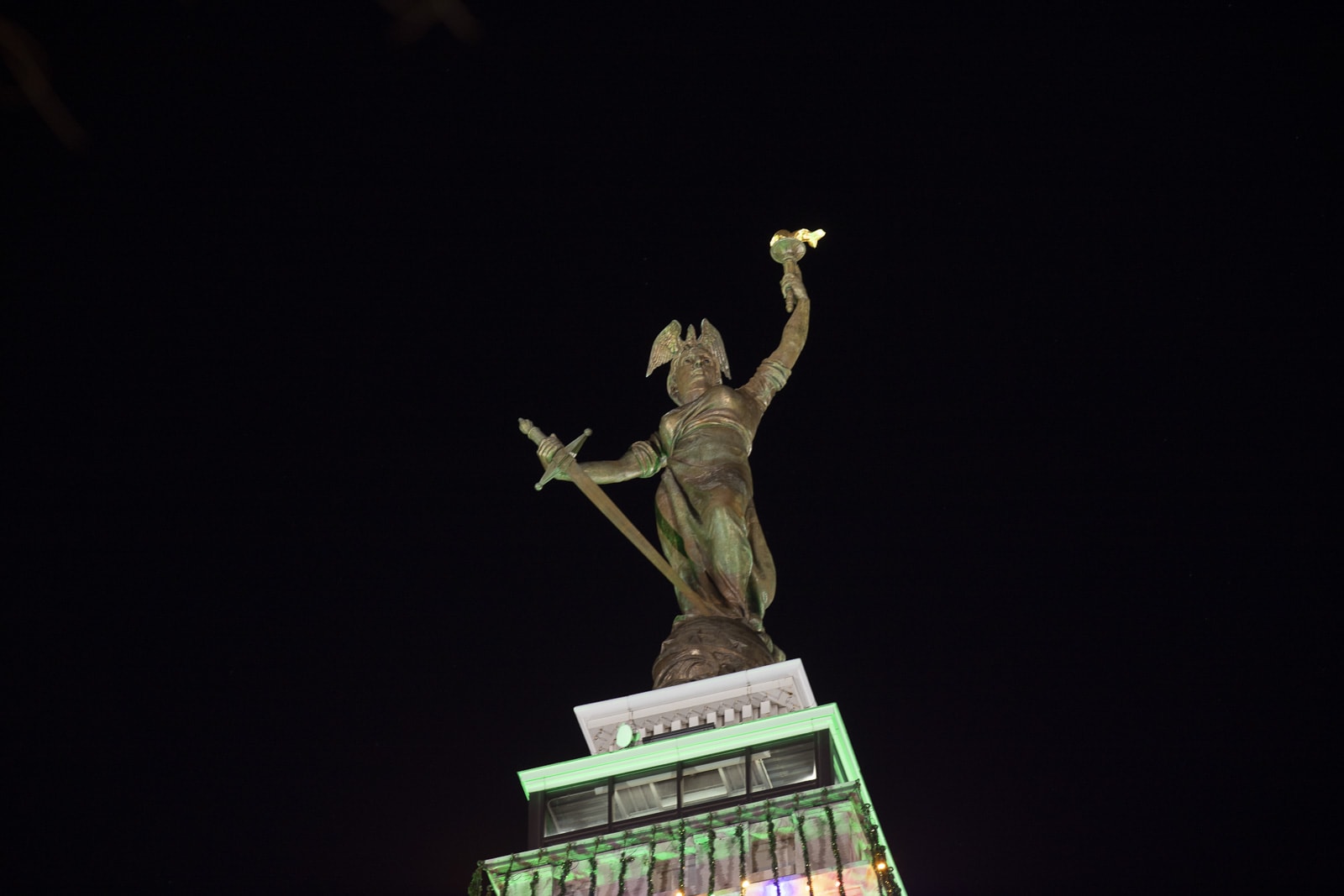 Colorful Lights
The monument also has lights projecting a variety of colors onto the Christmas Tree that change every several minutes. I captured some of the color variations showing how cool it looked in the various colors.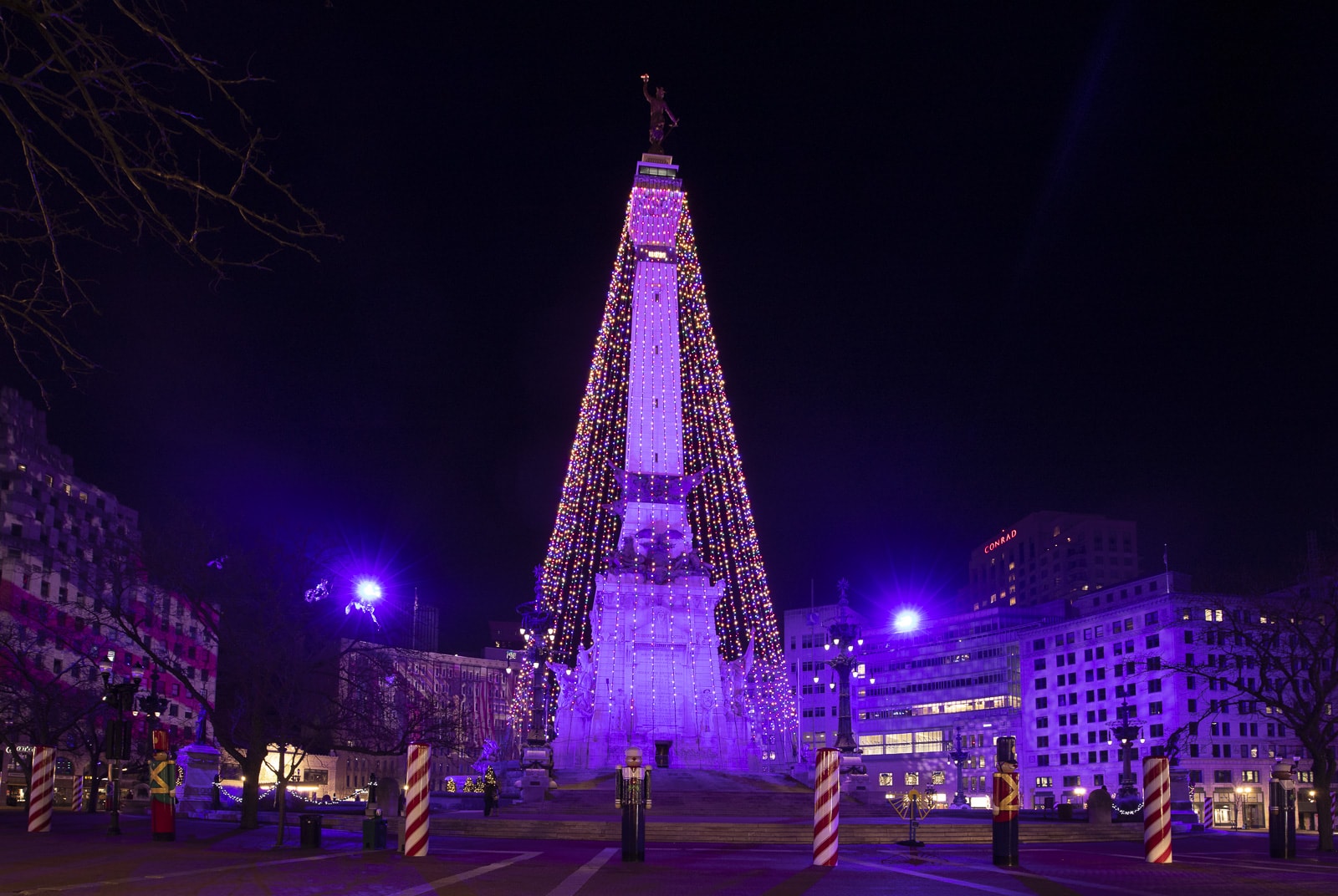 Christmas Tree Abstract
To have some fun with the light, texture, and size of the Christmas tree, I decided to try some creative ways to create abstract images of the tree. I primarily used a variety of motion blur techniques to create these photos.