Modern and colorful website design for a Dallas-based real estate company that also includes matching marketing flyers for rental properties.
A local real estate company called Lardner Group in Dallas contacted me to redesign his severely outdated website. He also asked me to design his rental property flyers. Colin wanted them to have an engaging template that will catch the attention of people who see it. He asked for them to be colorful with a slight artsy flair that matched the style of his website.
The Website
The goal of this website was to make it a modern and colorful website design. He wanted his flair for color to be used throughout his branding without it looking too chaotic. I opted for using a lot of soft colors for backgrounds and using the colorful pattern in his logo as an accent.
The Marketing Flyers
For the design of the real estate flyers. I wanted to use the colors in his brand to immediately grab the attention of viewers. Another goal was to make sure the main photo of the property was front and center and highly visible. I was hoping once viewers were drawn in, they can then see some details about the property and real estate agent.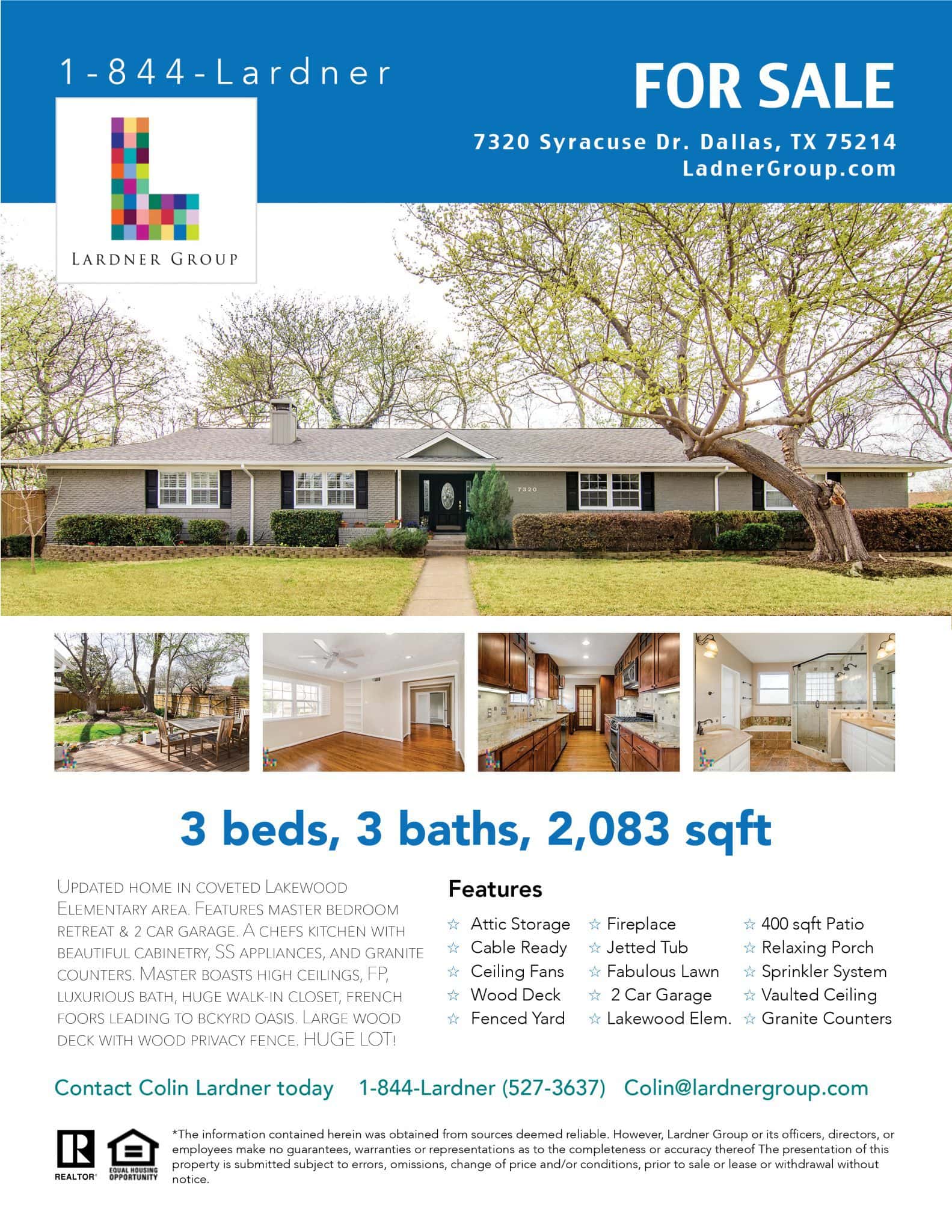 ---
---