This is a photography documentary that explores how neighborhood gentrification is transforming a Dallas neighborhood called Old East Dallas.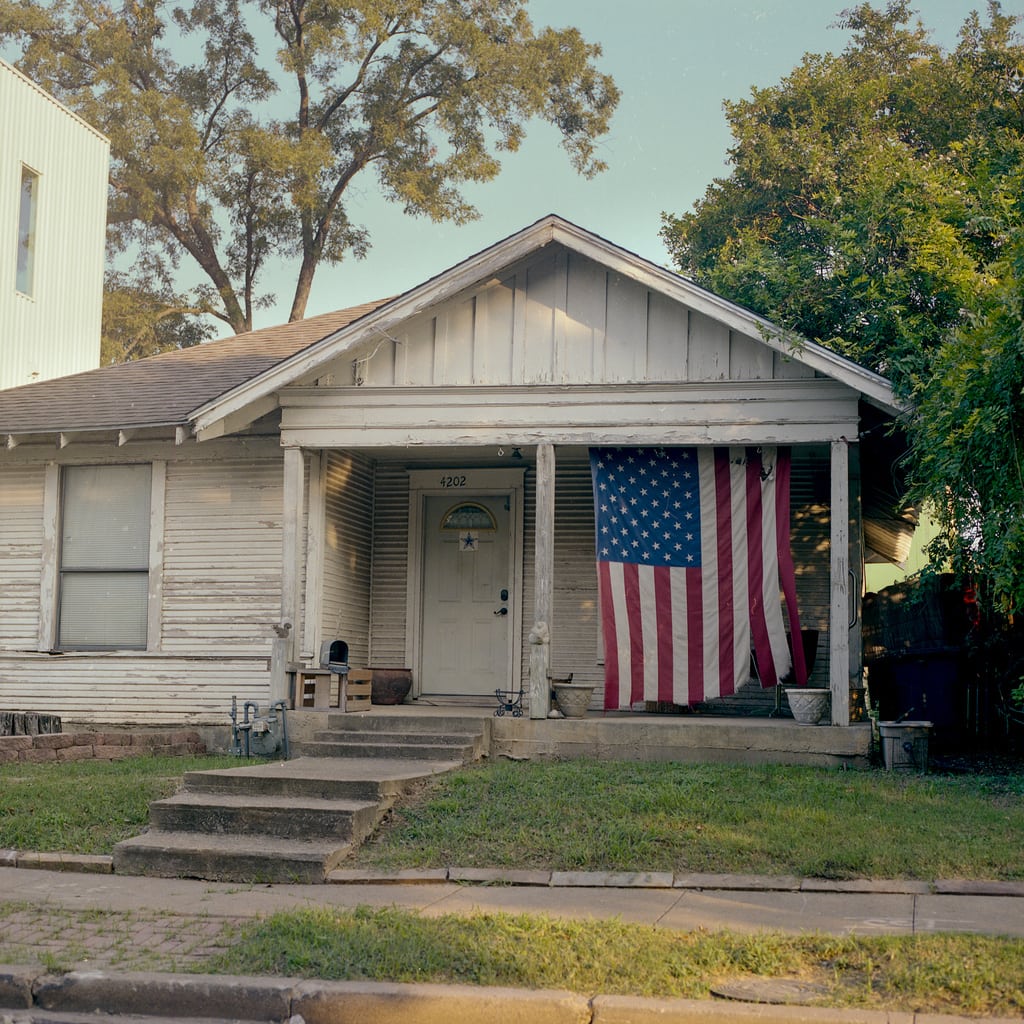 These two rolls of film came out extremely well. I shot these photos on a few different walks through the neighborhood with my Hasselblad 500cm. I was really excited when I saw them after I had the photos developed. In this set of photos, I can finally truly see my photography documentary fully forming. They capture the subtle and not-so-subtle aspects of gentrification in Old East Dallas.
All that remains on this plot of land are the stairs and porch of a house that used to be there.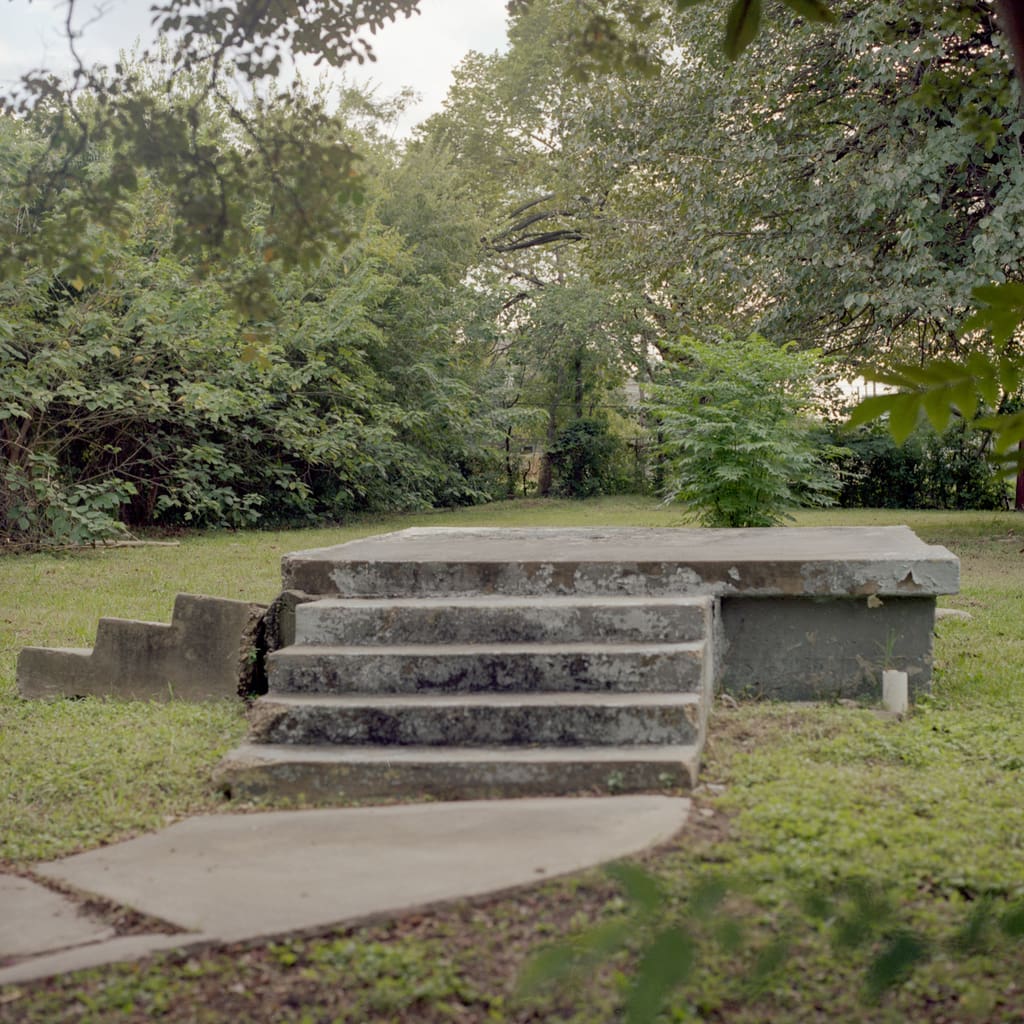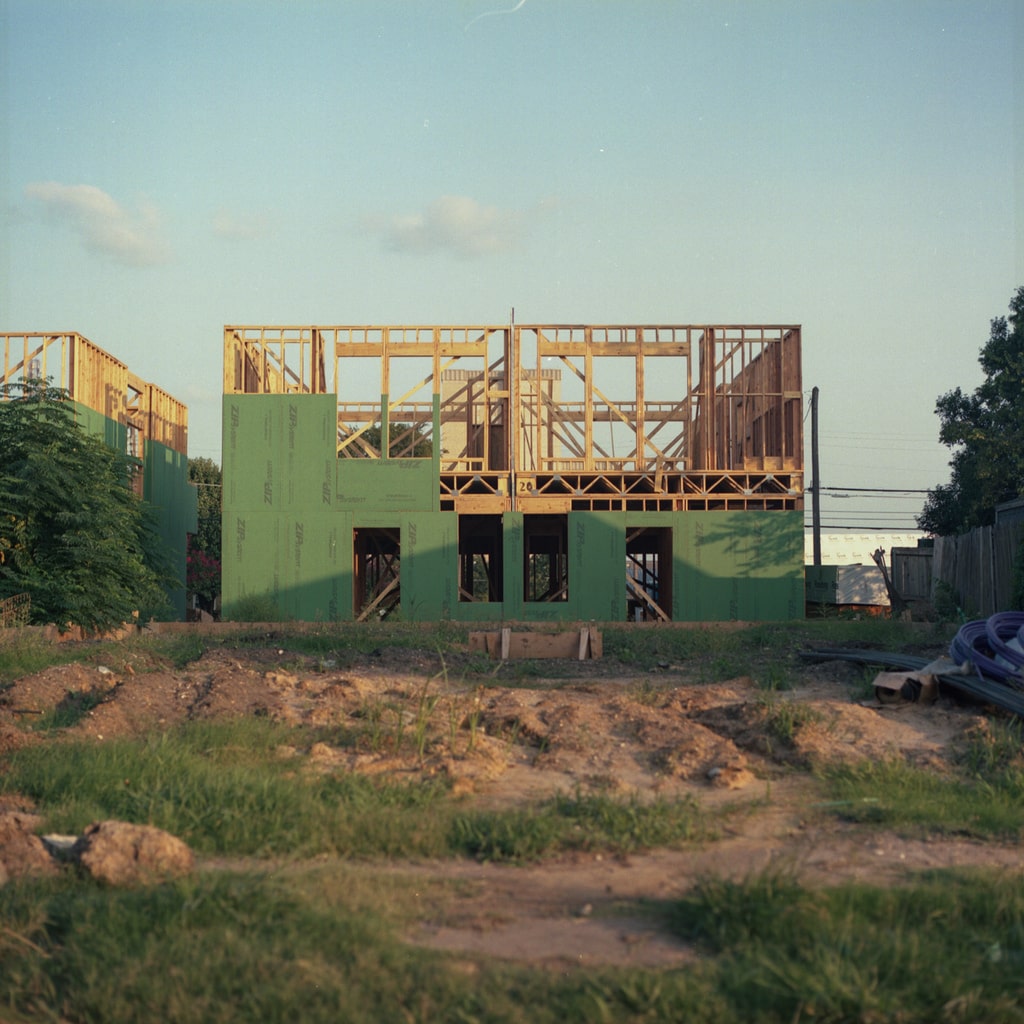 I really liked the architectural contrast of these two buildings and that unusual truck really added to this scene but it also steals all the attention. Though I really like this photo, I think ultimately it distracts from the gentrification I'm documenting in Dallas.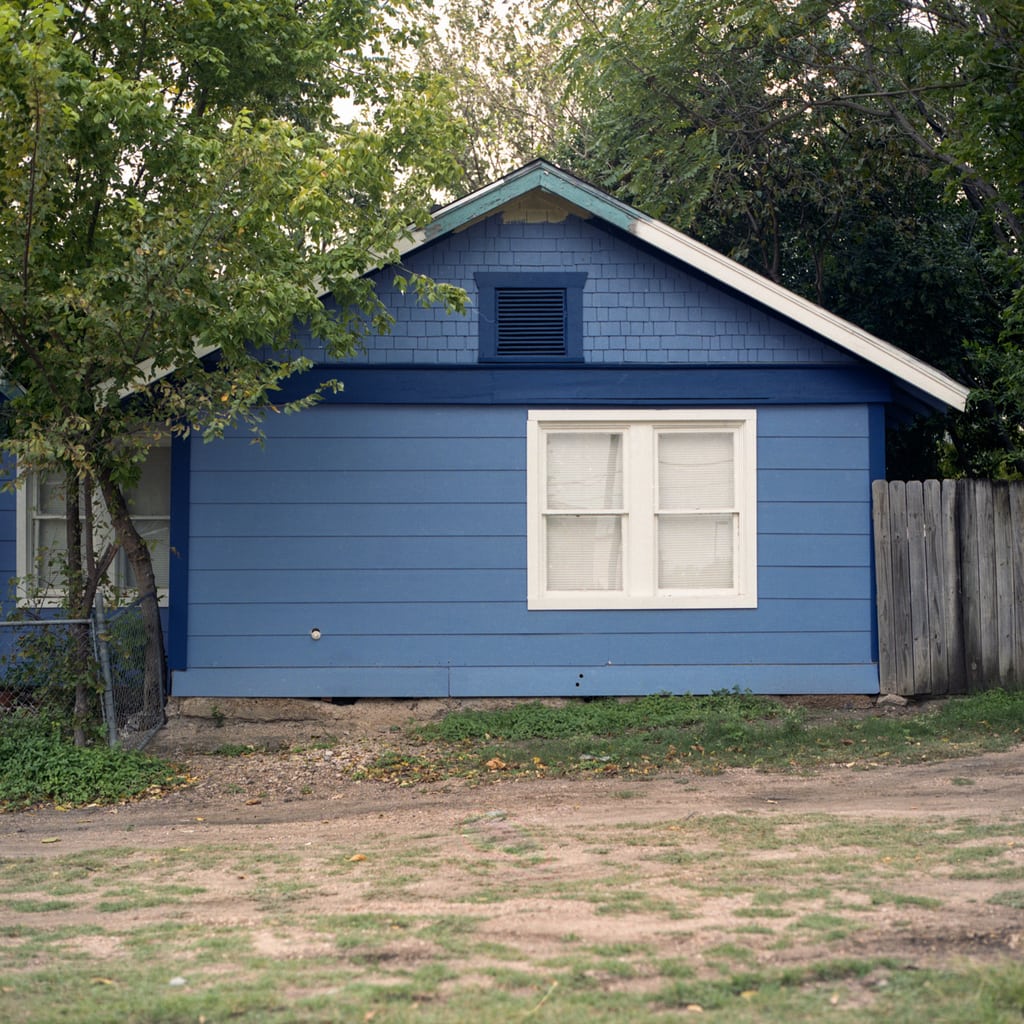 Here's an old and new building side by side. Interestingly, they are both very unusual-looking buildings for this neighborhood.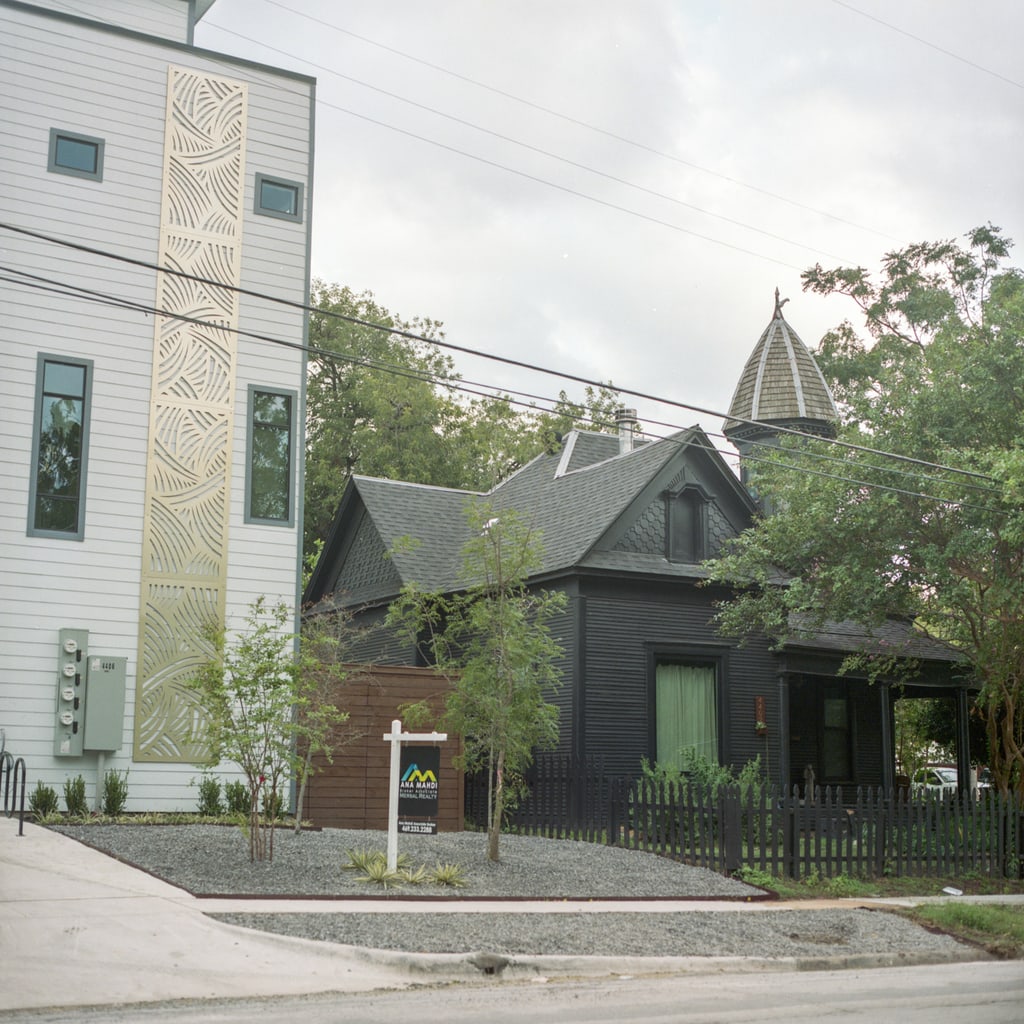 The townhouses in the modern duplex below are very expensive. Each townhouse sold between $350K-400K at least. The adjacent building is part of an apartment complex of section 8 housing. These kinds of scenes reflect on a small scale what is happening in our country as whole as the wealth gap continues to widen.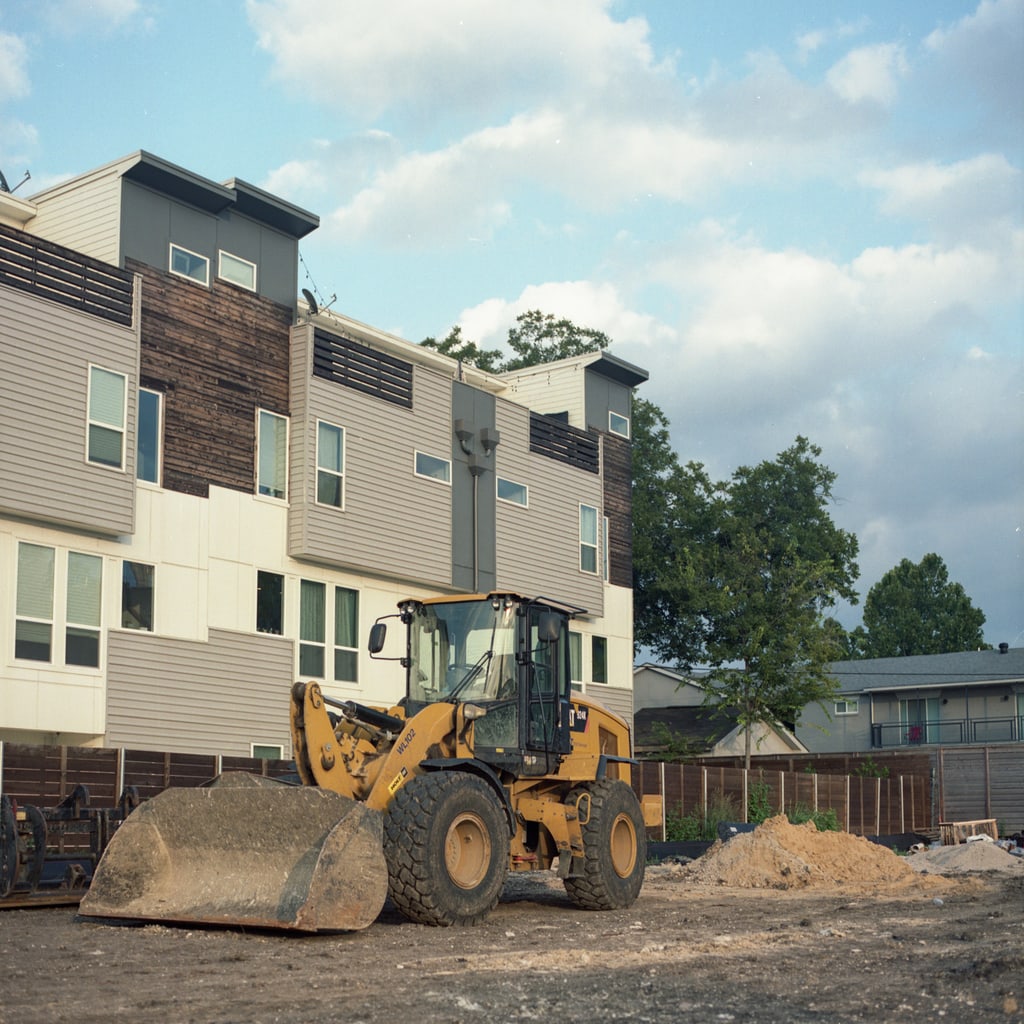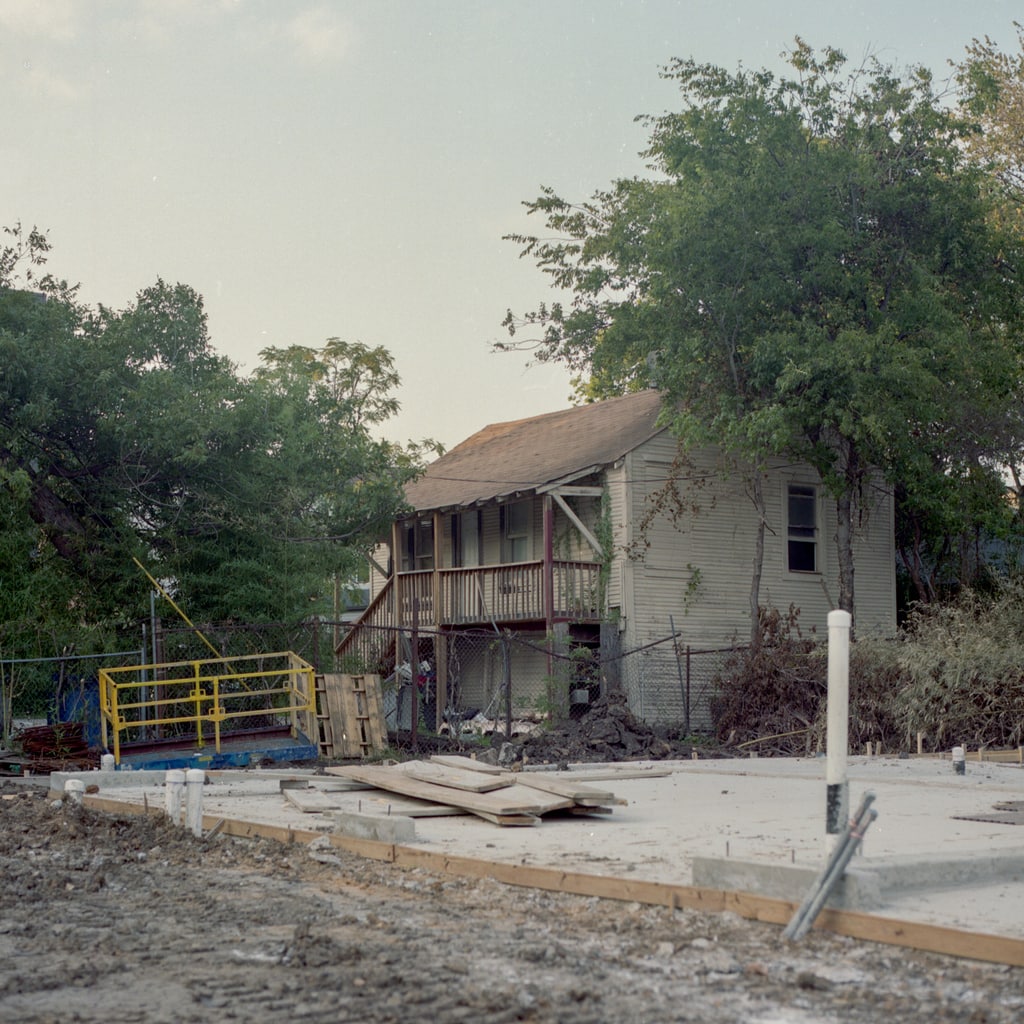 This house used to be a place for people recently out of prison to rehabilitate their lives. I met several of the people that had passed through it and they were all kind people trying to get fresh starts. Now it's empty and fenced off. Signaling it's going to be torn down soon. I went by this house a couple of weeks later and nothing but the dirt remained.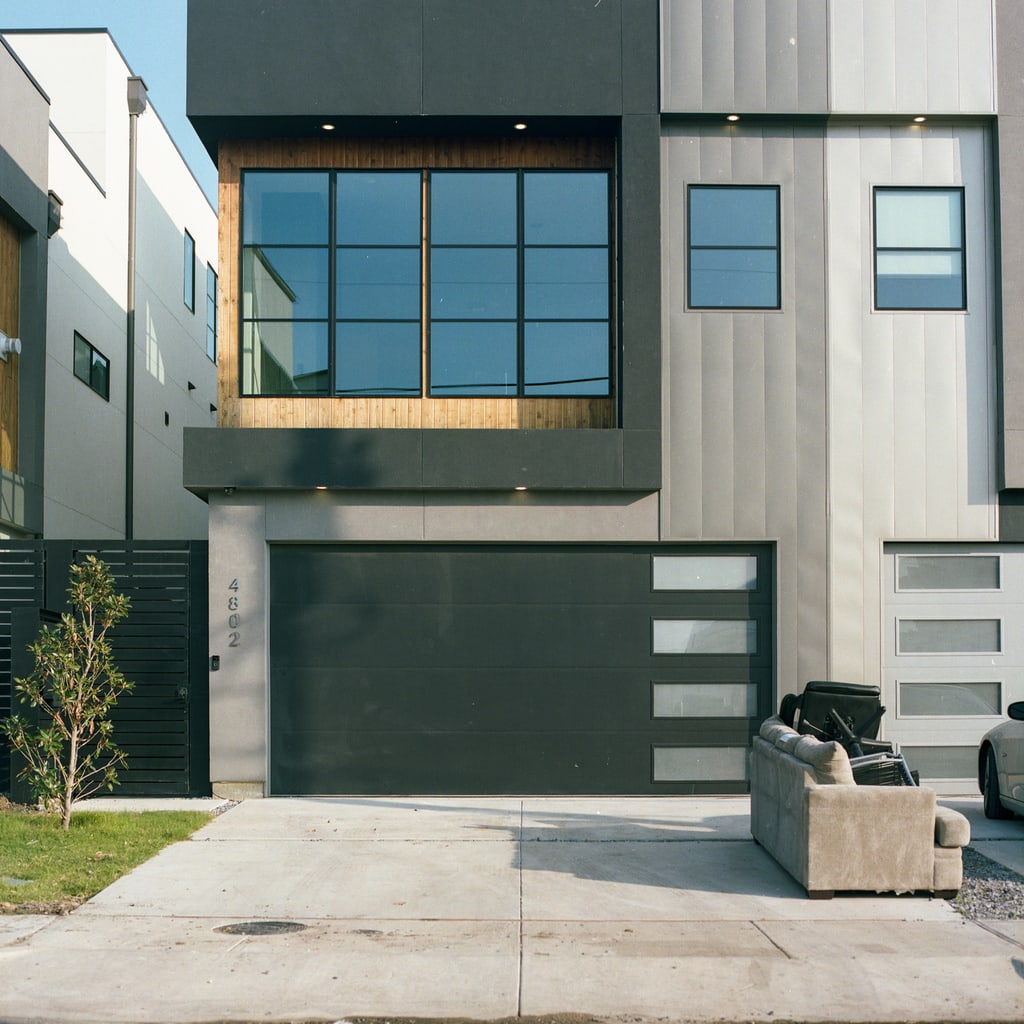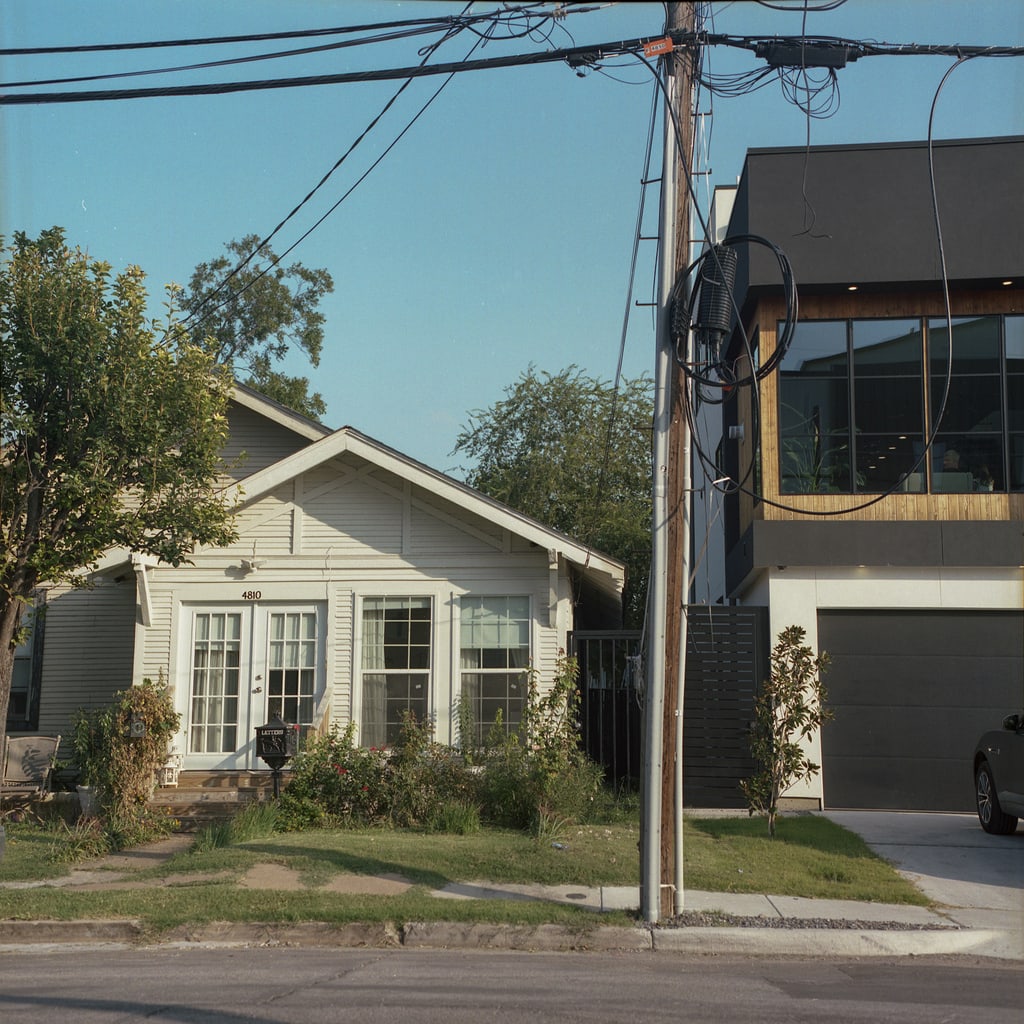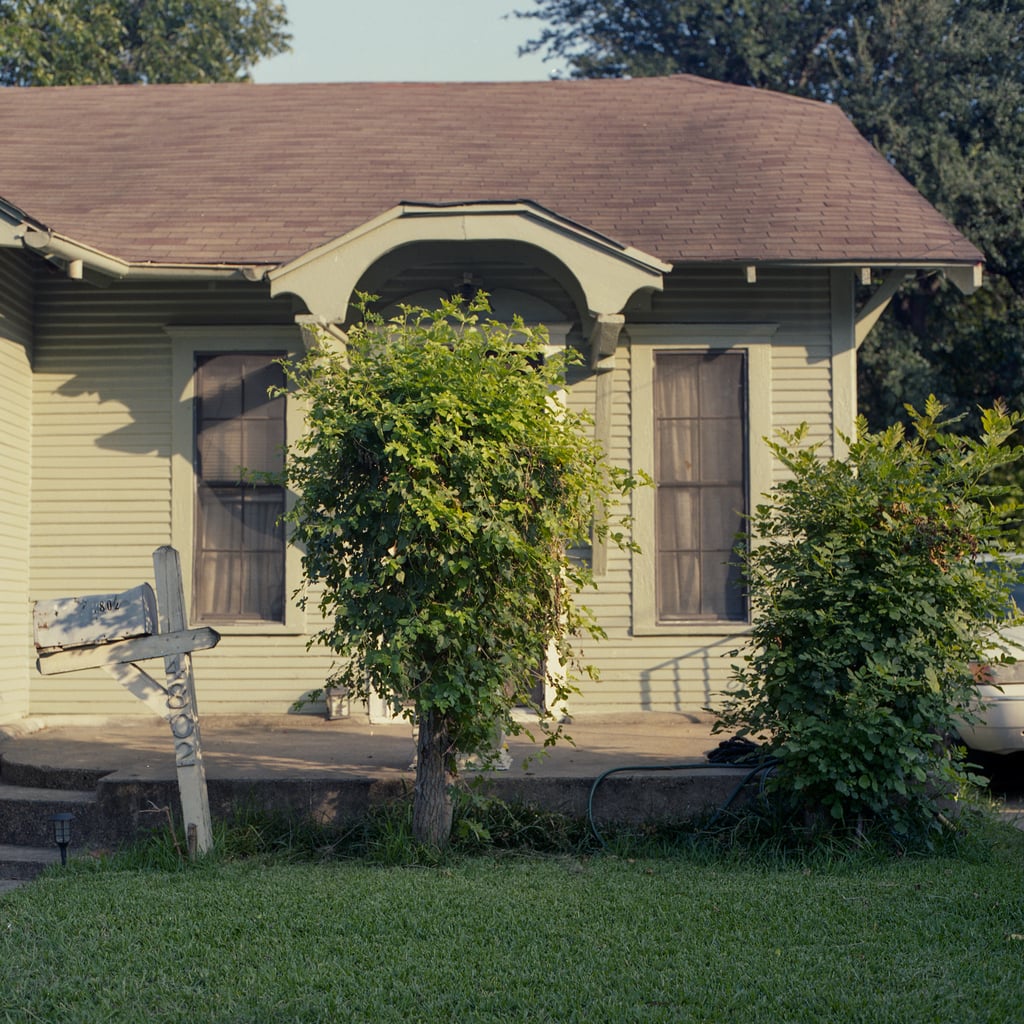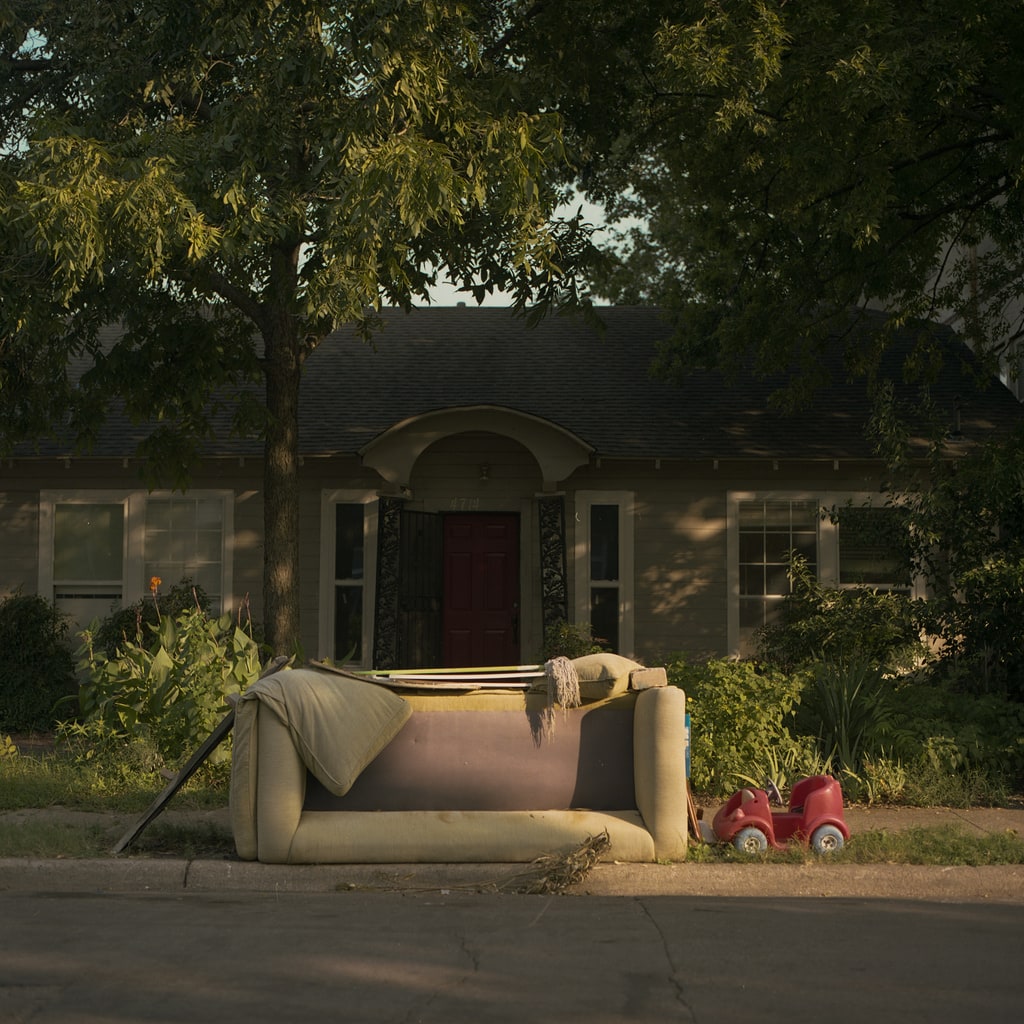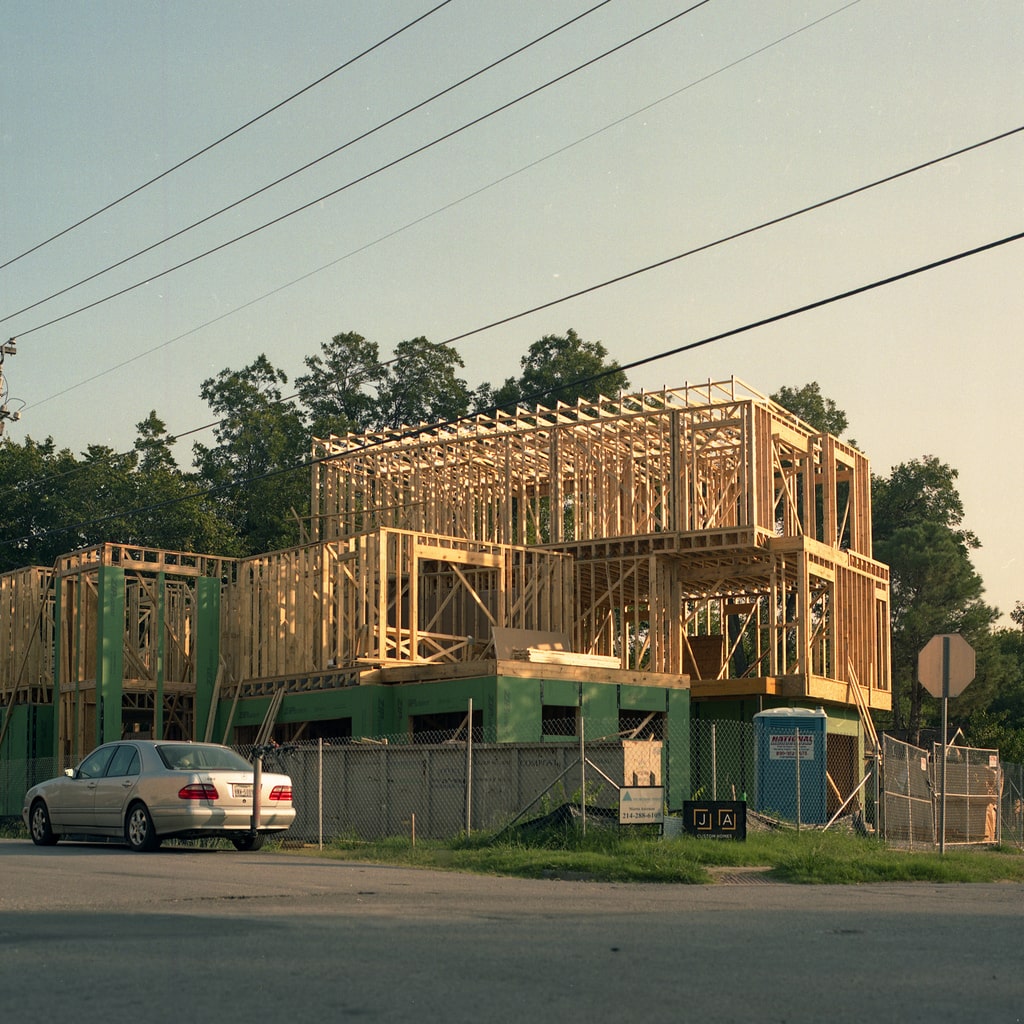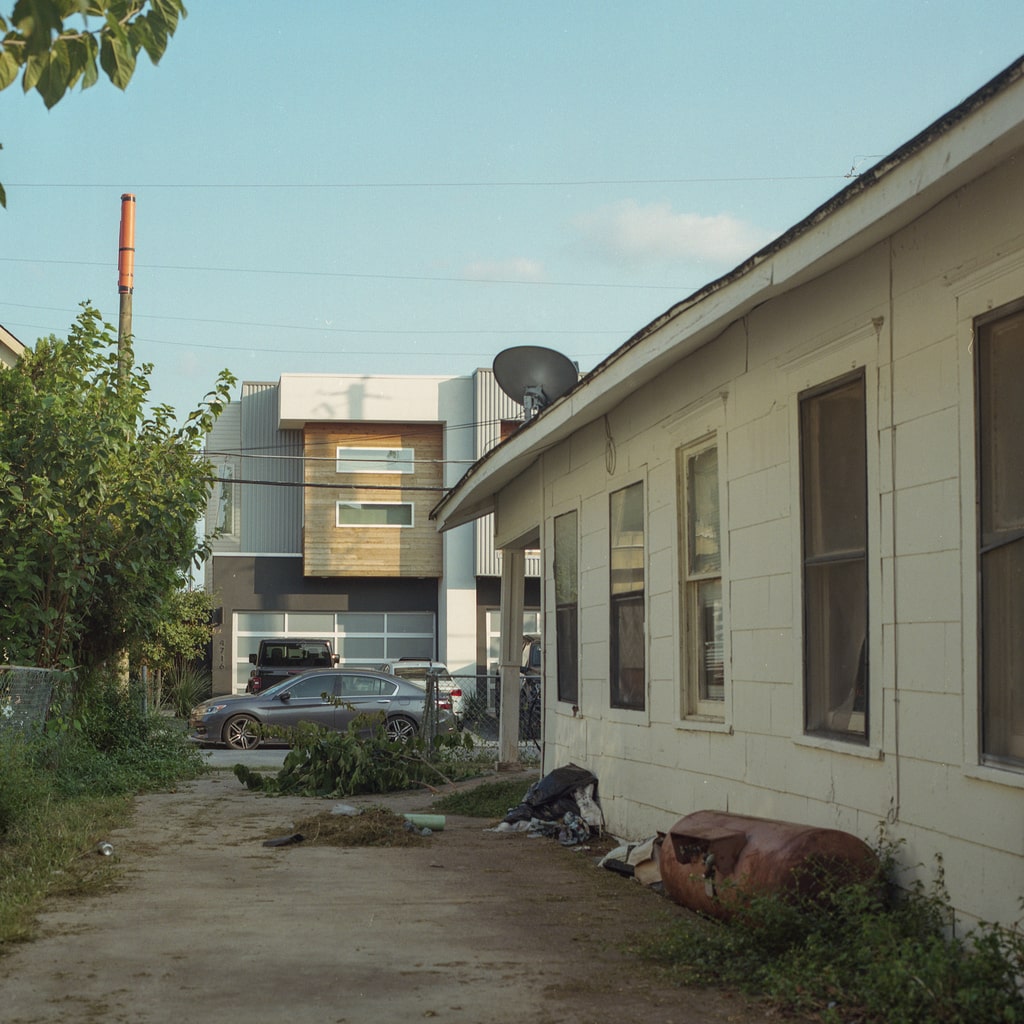 Street Portraits
These next few photos don't connect with my photography documentary but I took them while walking around taking photos for it. The man below just walked out of this abandoned house. He told me was homeless and looking for a place to spend the night so he crashed in there.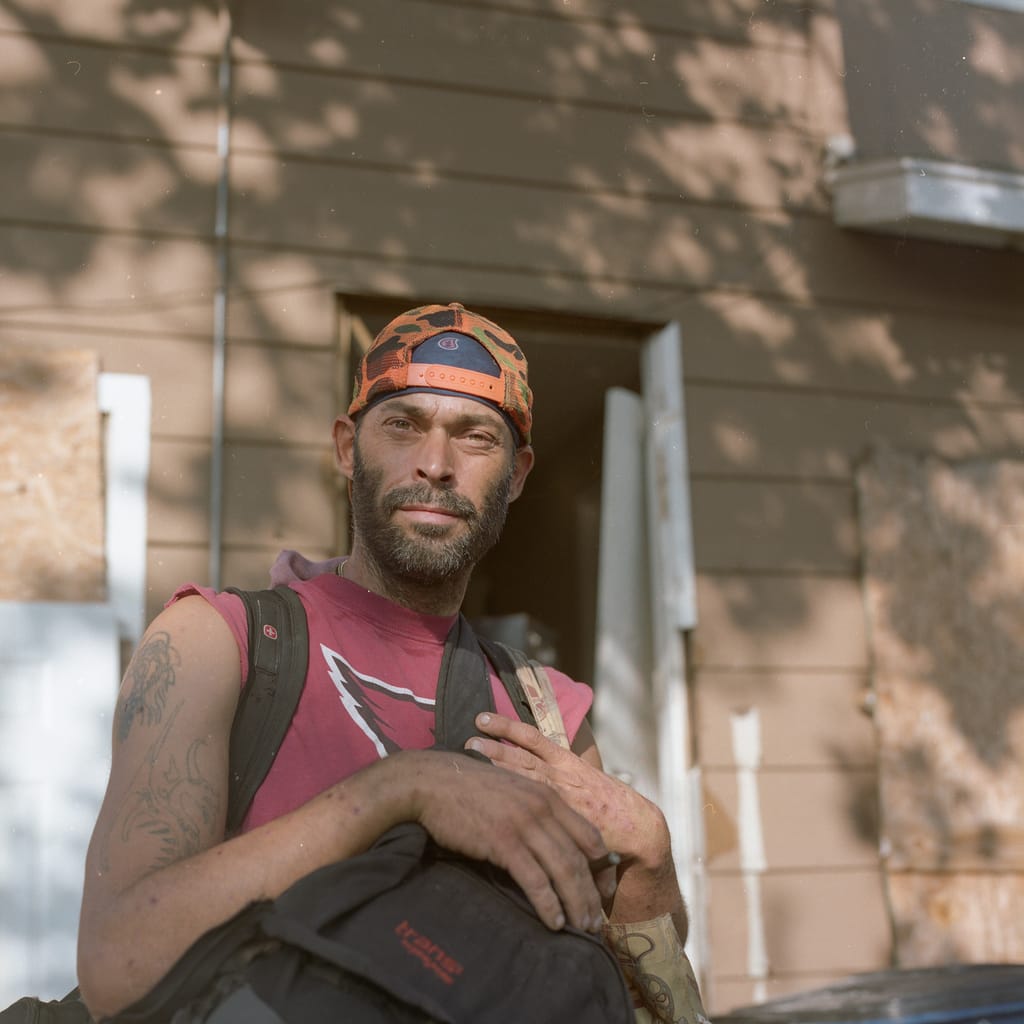 The man in the photos below is a huge mystery to me. When I saw his face resting so peacefully in the alley through the broken fence, I had to capture it. I walked around and saw him laying on that mattress. Interestingly, he doesn't look homeless to me. He's well-groomed and was wearing athletic clothes. It seems as if he was on a jog and got tired and laid on the first mattress he saw. I quietly walked away without waking him. A part of me wishes I woke him up to get his name so I could send him these photos. Another part of me felt like it would be so unfair to wake up a person from such a peaceful-looking nap.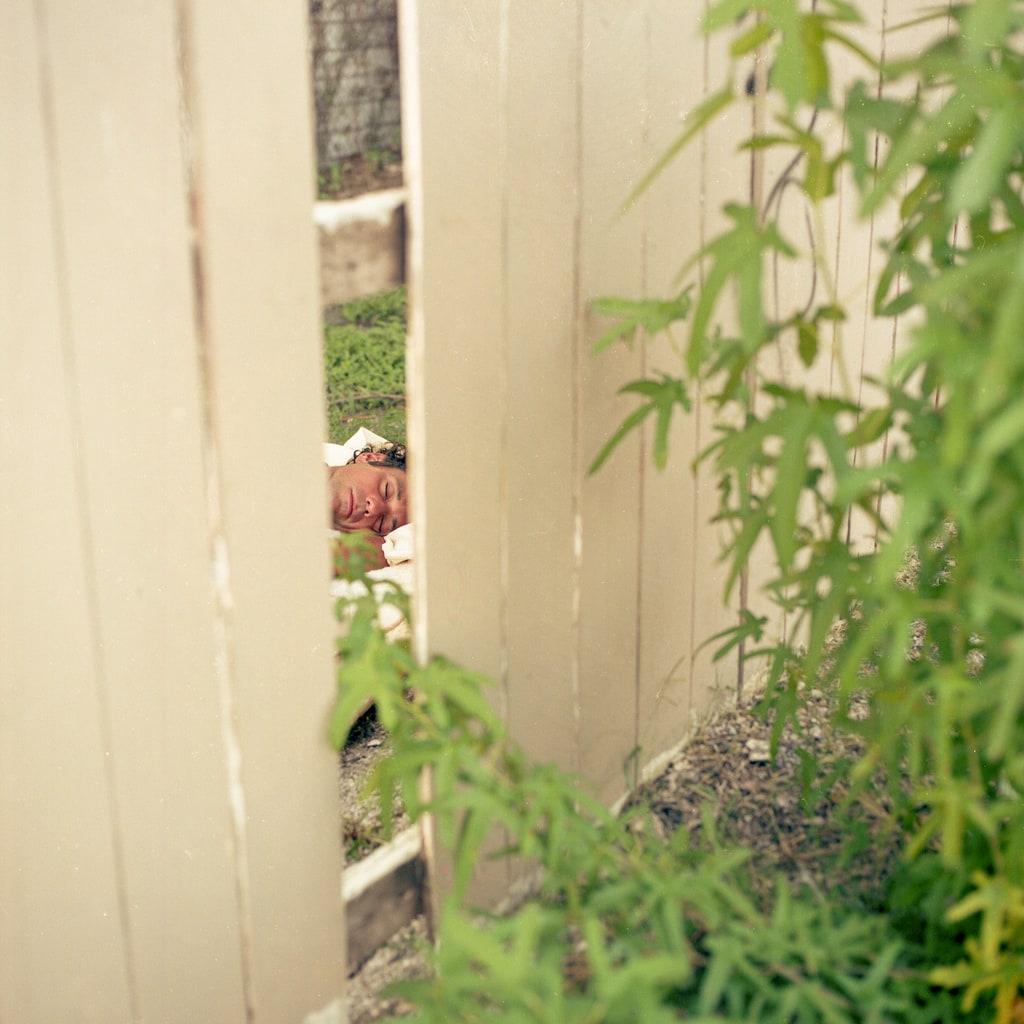 This photo documentary has been exploring neighborhood gentrification in Old East Dallas on medium format film since 2016. You can see the best of this series in this gallery.
---
---