An abandoned Pro Air Martin 404 airplane with a tail fin number N255S sits decaying in a field off of a country road outside of Paris, Texas.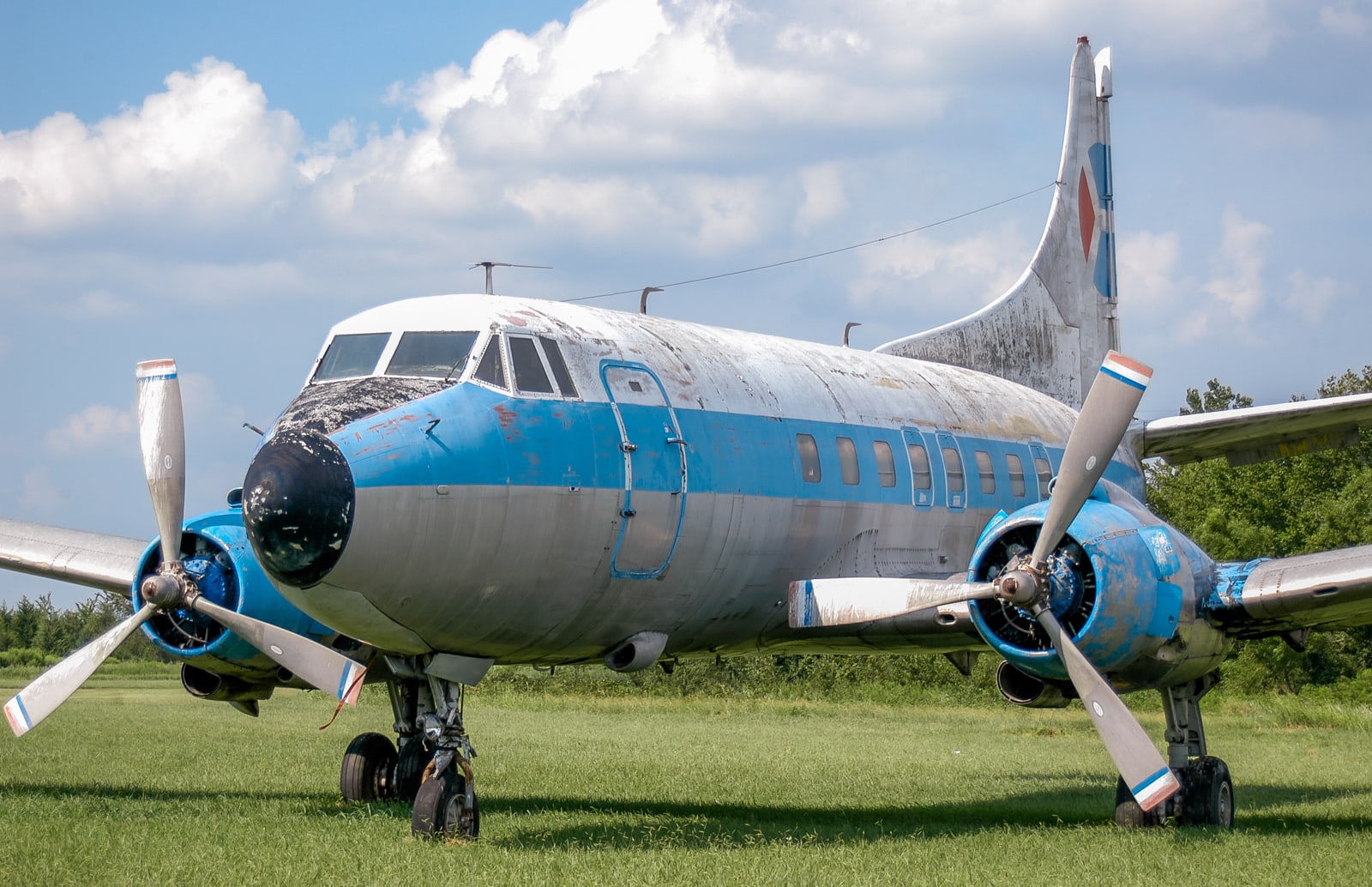 This Pro Air Martin 404 with a tail fin number of N255S popped up into my view one day while driving down some country roads on my way to Paris, Texas. This abandoned airplane was sitting in a pretty green field off the side of the road with no fence around it. I immediately pulled over and jumped out of my car and took some urban exploration photos of this plane.
The Abandoned Airplane Pro Air Martin 404 At The Flying Tigers Airport & Museum in Paris, Texas
This aircraft is parked on the former site of the now-defunct Flying Tiger Airport & Flight Museum in Paris, Texas. Isaac Newton Burchinal, Jr. founded the airport in the 1970s. In the 1950s he collected leftover military planes and fulfilled dreams for anyone wanting to learn to fly them. He also flew as a stunt pilot for Universal Studios along the way. His planes were featured in movies like "The Great Waldo Pepper" and "Midway." They were also in the television series, "Baa, Baa, Black Sheep." He has since passed away and I believe the plane is now owned by either his son or grandson.
Pro Air Martin 404 N255S History
I learned some really cool things about the aircraft when I got home and researched it. Its history is pretty interesting. I learned about it from Noel Kern's post on Flickr and Leon Aldridge's article in the Mount Pleasant Tribune.
The Glenn L. Martin Company built the plane in 1952. It flew under three different airlines. First, it flew for a small airline company called Air South. In 1975 Florida Airlines acquired Air South giving the Martin 4-0-4 a new home. The Airline Deregulation Act of 1978 made it very hard for Florida Airlines to compete with the larger airlines. So, in 1982 they ceased operations.
Pro Air Services, based out of Miami, Florida, purchased the N255S in the 1980s and put it into service. It was with them until they went under in 1988. Today, she still sports her Pro Air colors with all the usual signs of decay from the years outside. There are also a few bullet holes in her, no doubt from some locals playing target practice.
Here you can see the timeline of its ownership history from rzjets.net: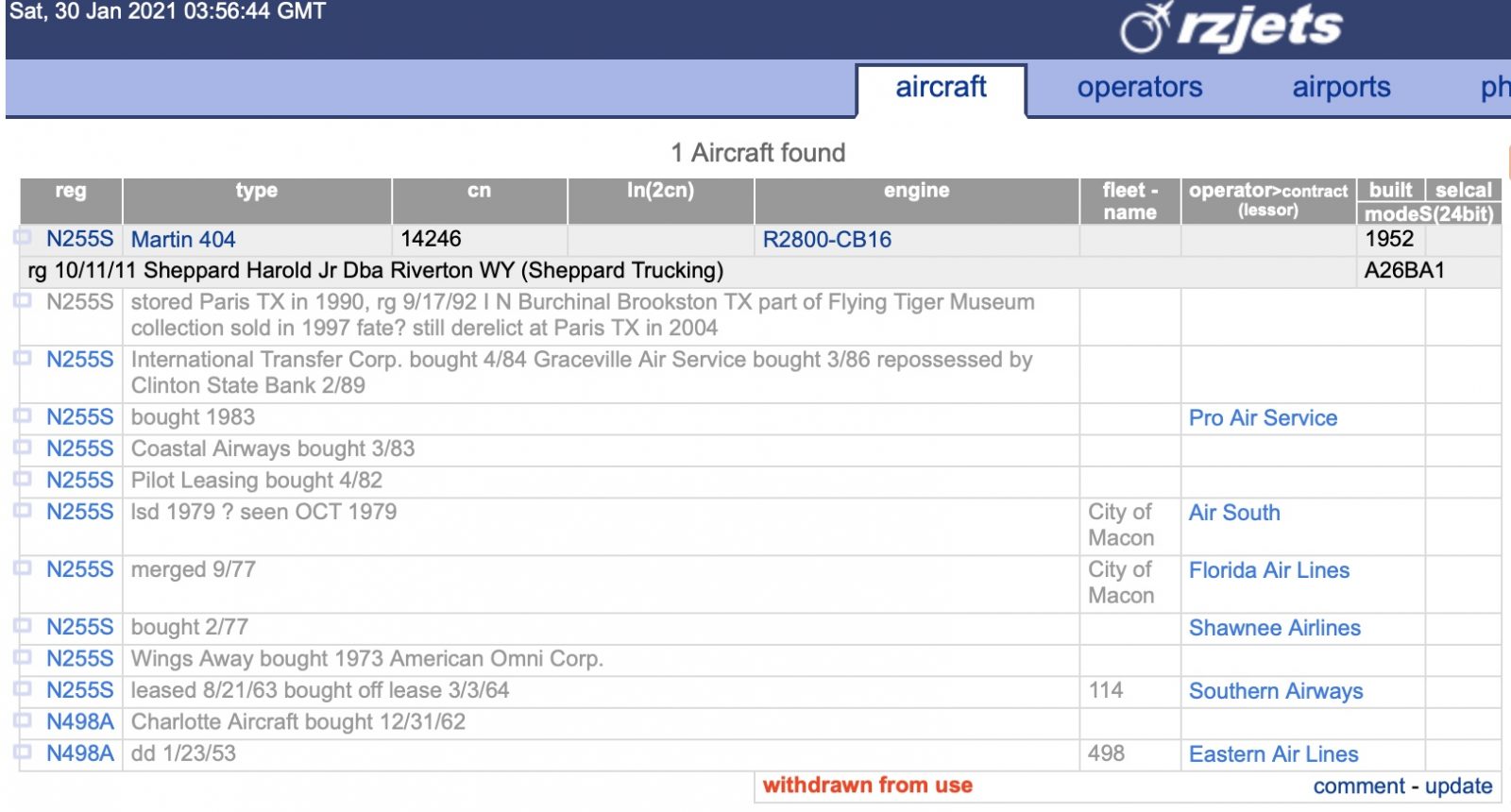 When The Martin 404 N255S Was In Service
Apparently, this particular plane was captured by several photographers while it was in service. Here are many other photos I have found of the plane:
I found this rendering at flightsim.com of what the plane would have looked like when it was flying for Shawnee Airlines leased by Air South in 1977.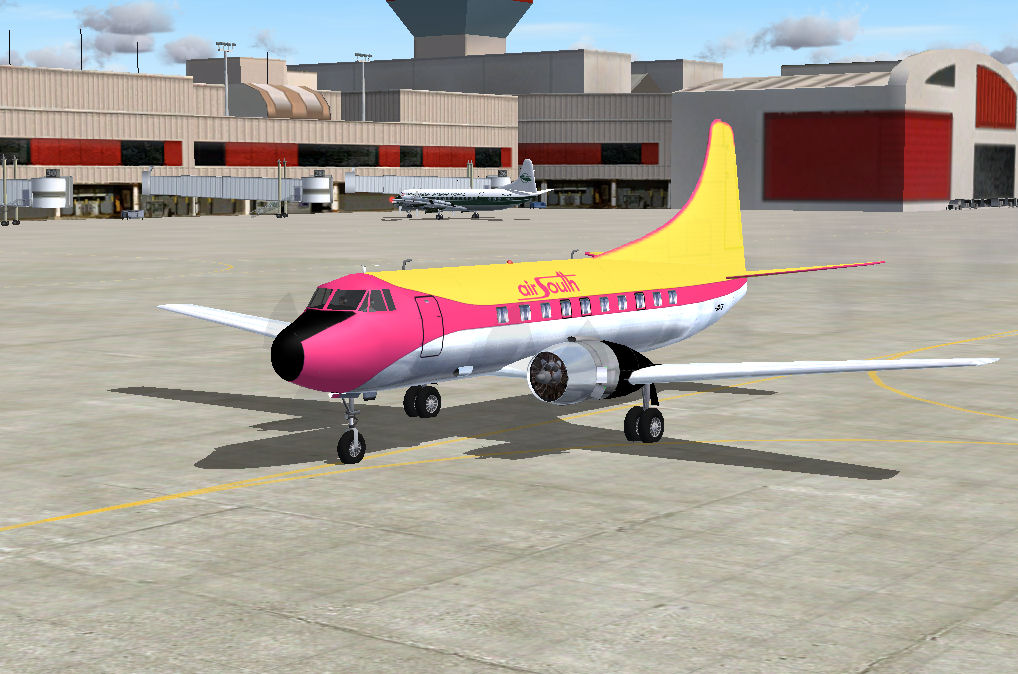 It also flew for Florida Airlines for a couple of years starting in 1977 and was painted white, red, and yellow. Flicker user EX/ZX captured this amazing photo of it during that time: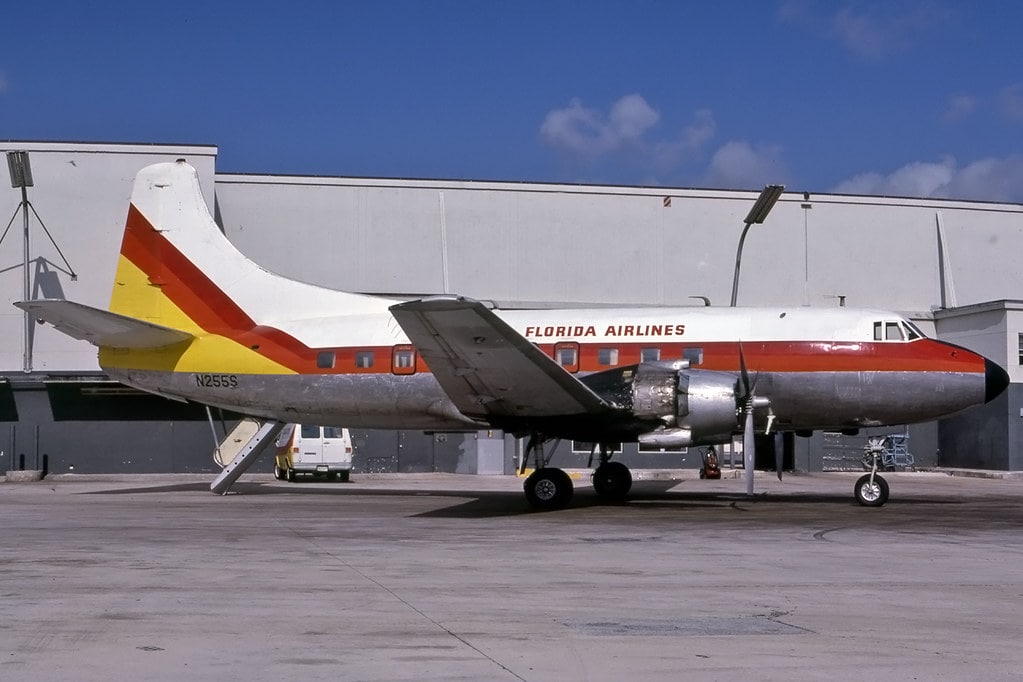 Most of the photos of the plane I could find were taken during its time with Pro Air in the late 70s and early 80s.
A website called Sunshine Skies dedicated to the history of commuter planes in Georgia and Florida has some great photos of the plane from the 1980s when it was still flying.
Here are photos of the plane taken in the 1980s at the Miami International airport and other airports: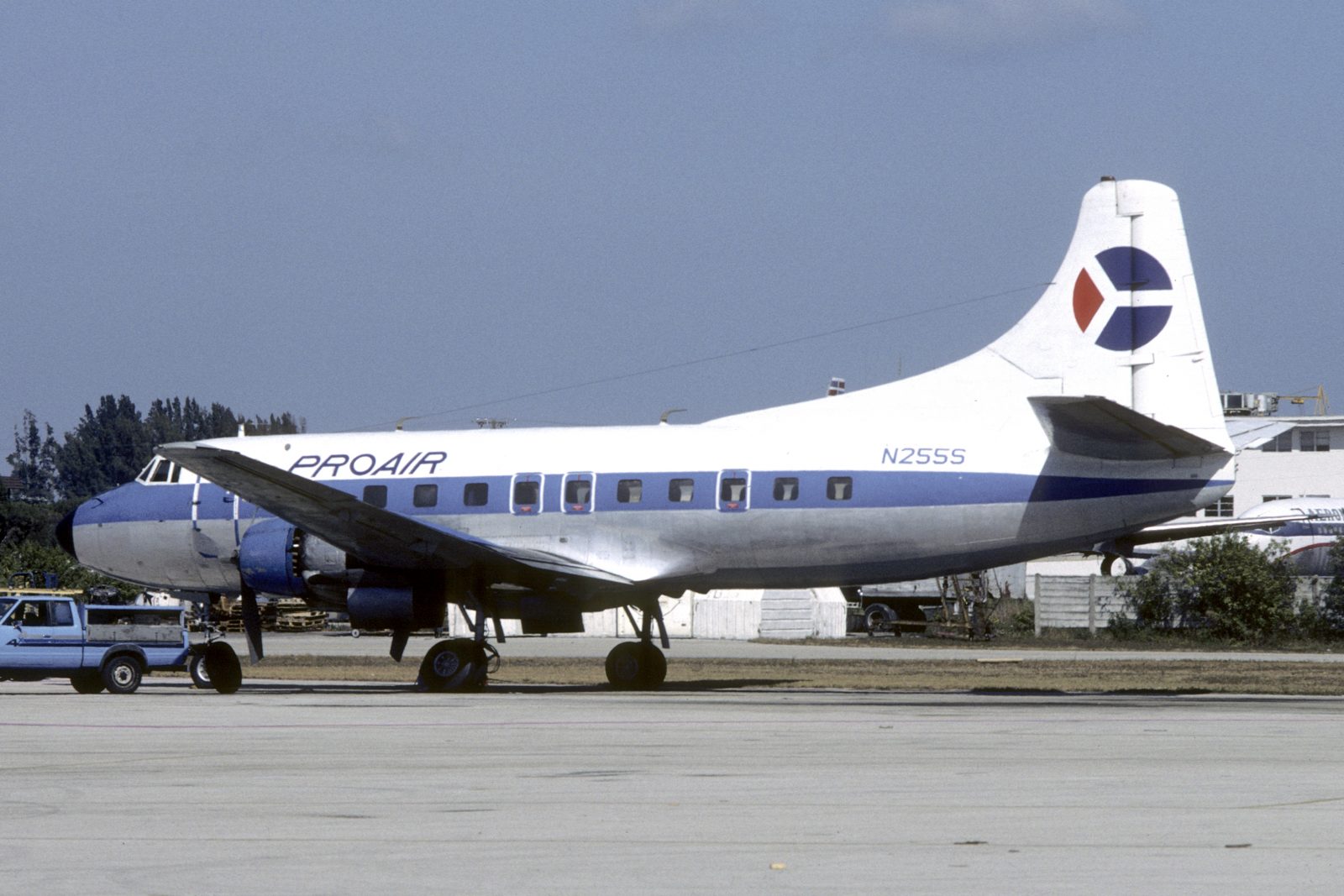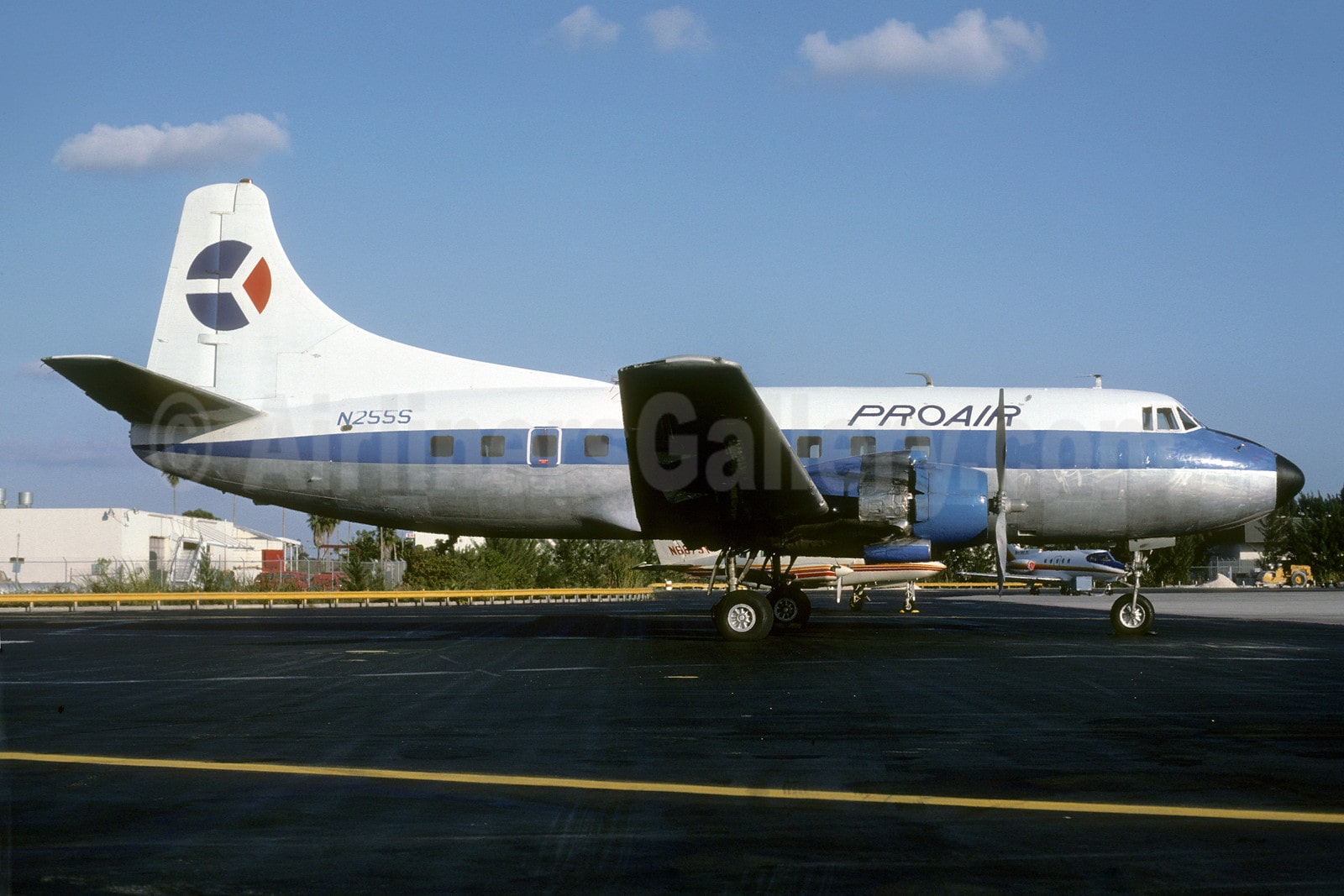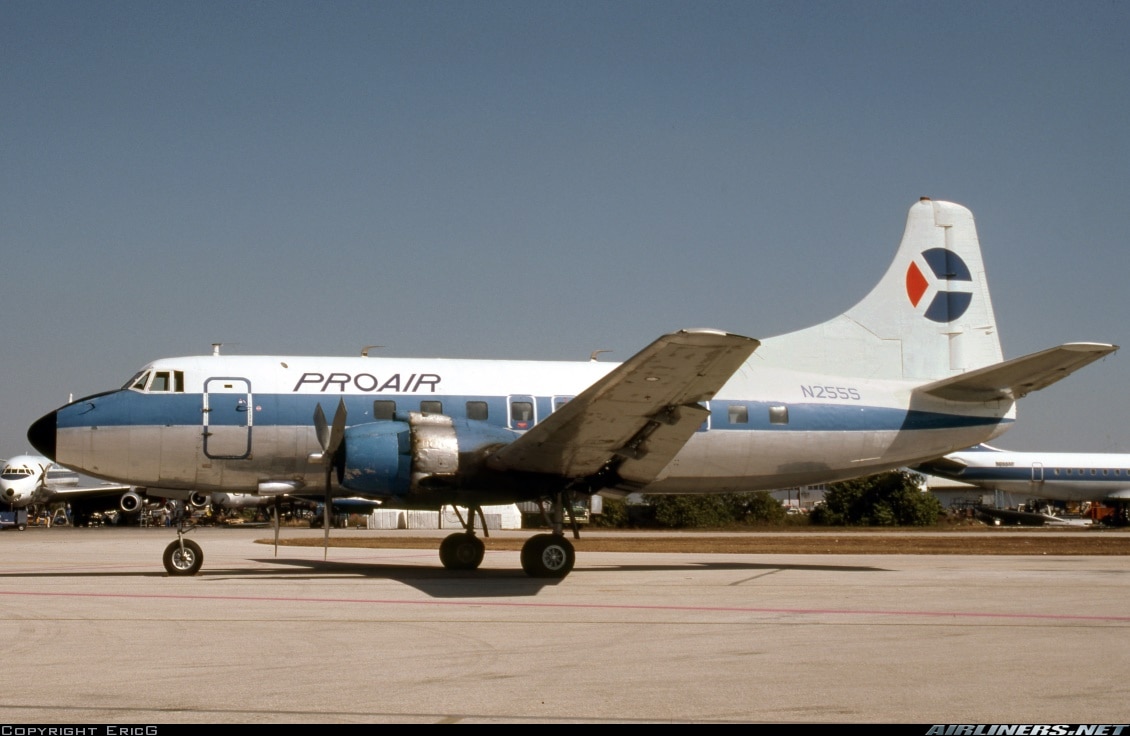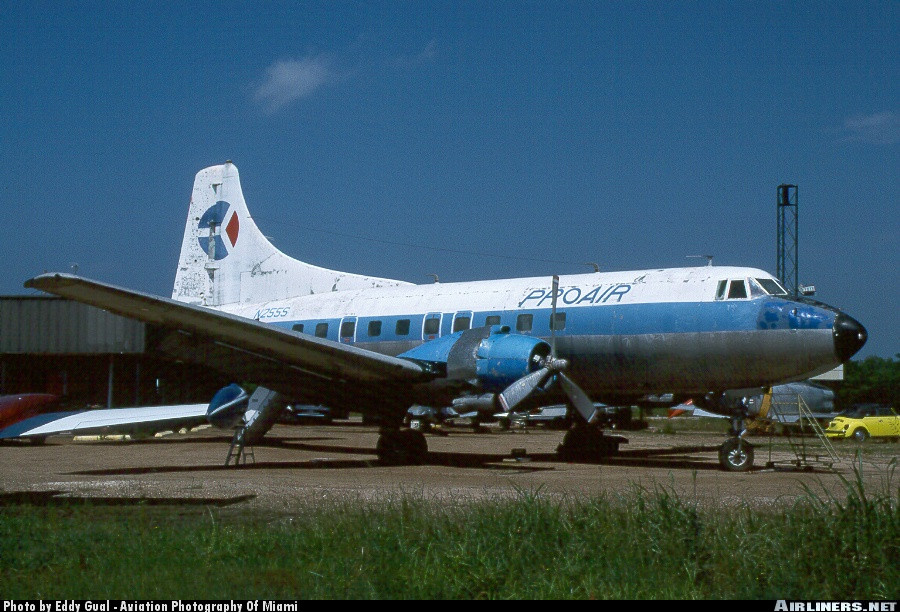 Martin 404 N255S In Flight Postcard
On eBay I discovered postcards for sale of this plane in flight. The photo was taken by Peter Rentzsch. I bought one and here it is.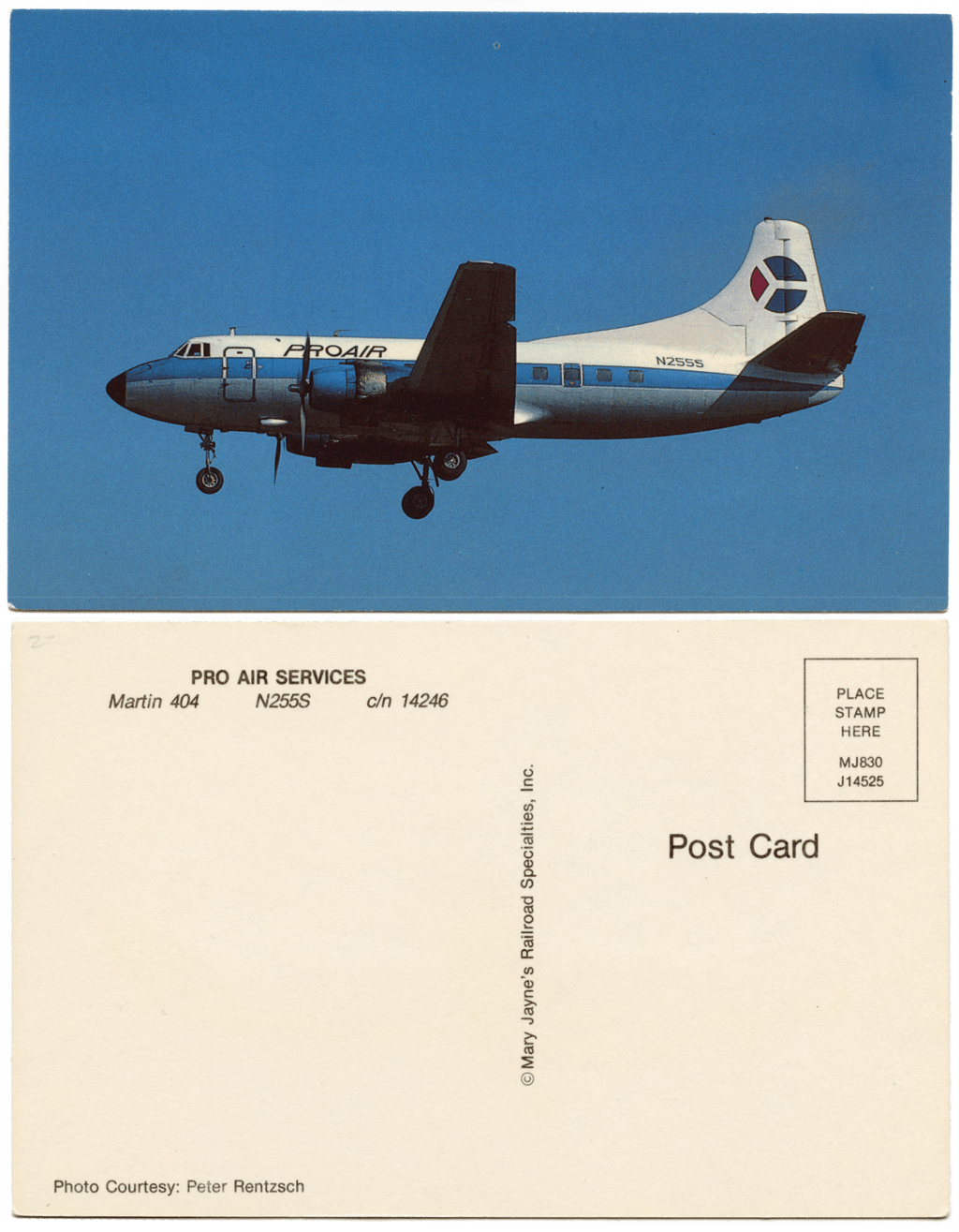 ---
---