Coimbatore, India is a small bustling city with amazing food and tons of shops that reveal the stark contrast between wealth and poverty.
We made a quick few-hour day trip to the town of Coimbatore. It is a small city but very busy and full of life nonetheless. I was fascinated by the lack of cars and the extreme pervasiveness of motorcycles and mopeds here.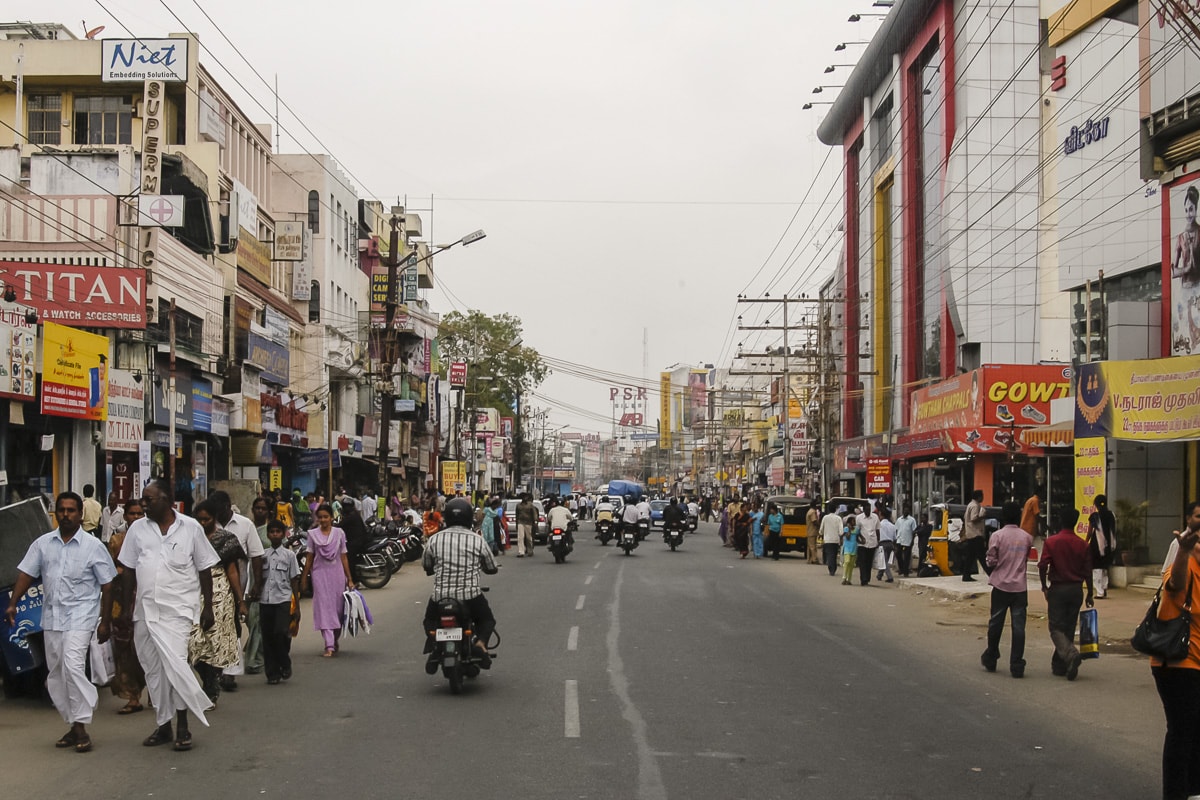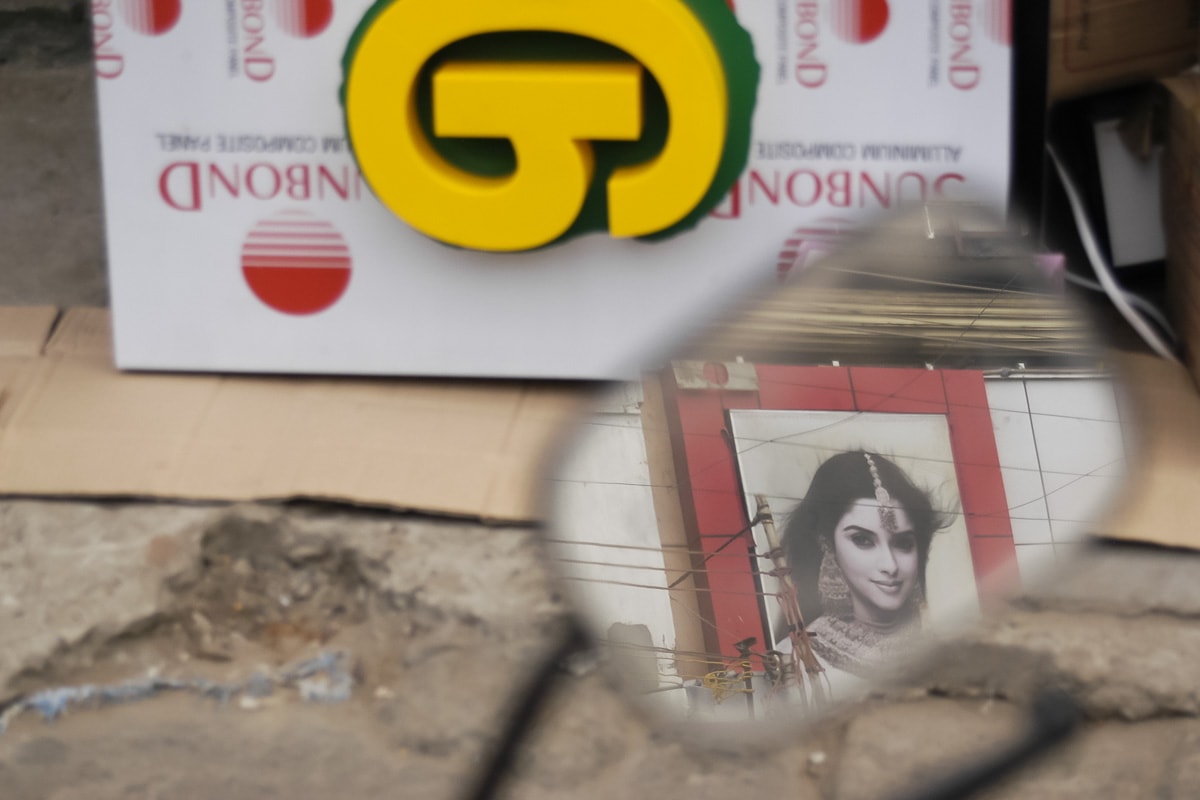 I wondered around a bit taking some street photos and street portraits. This photo of the taxi driver is my favorite one. He was already standing there when I asked him to take his photo. With a gracious attitude, he nodded yes. I wish I could find him and give him a copy of this photo.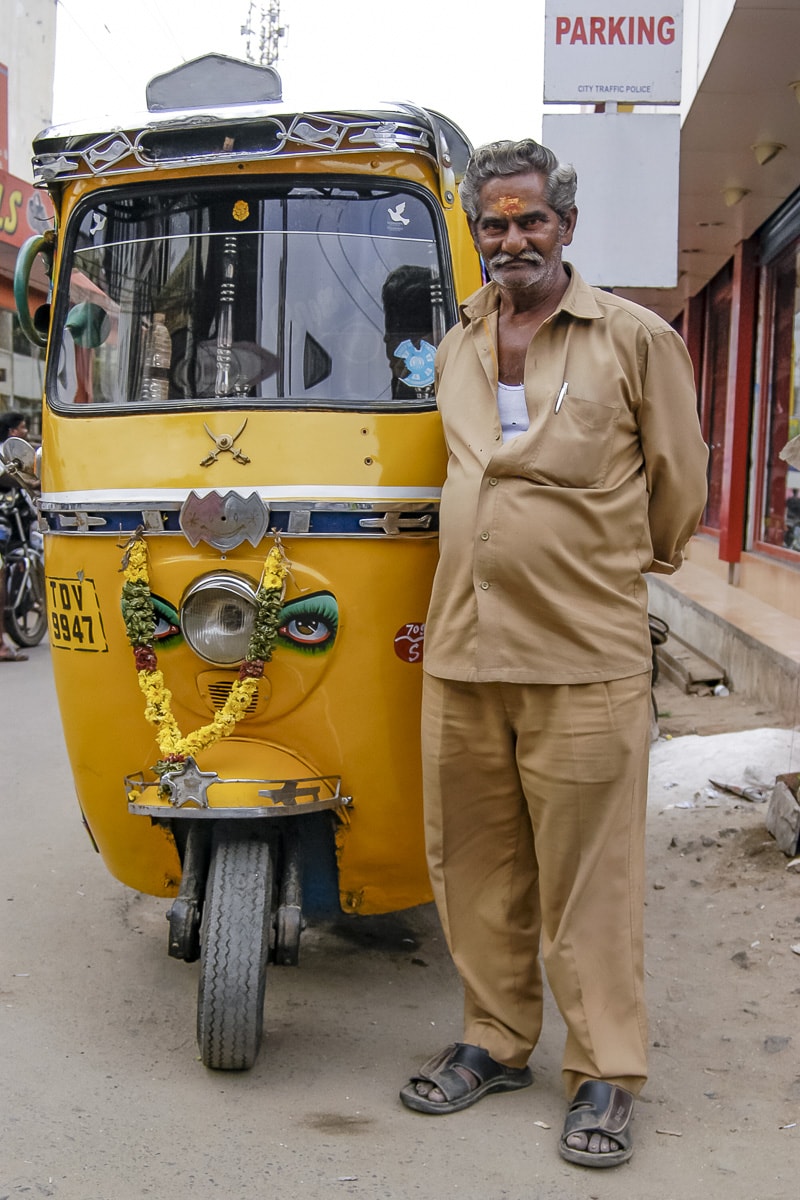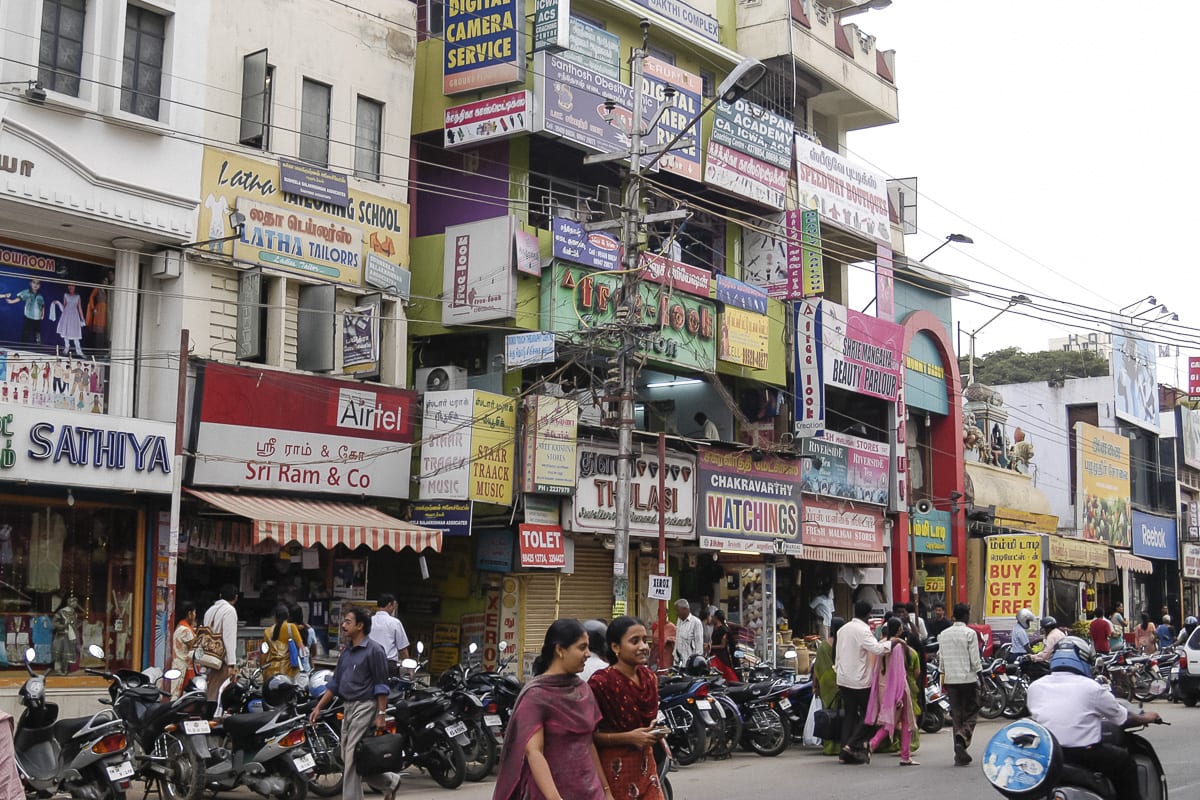 I did start noticing the dramatic difference between the income classes. People seemed to be either extremely wealthy or very poor. Advertisements like this one catered to the wealthy by showing off extremely expensive jewelry while poor people can be seen below it. India, like almost all third-world countries, has a few people that are extremely rich while the vast majority live in extreme poverty. It was sad to see this reality almost everywhere I went in India.
While we were in Coimbatore I told my guides that I would like to try an exotic dish that is uniquely Indian and a delicacy there. My guide told me she had the perfect suggestion. She took us to a nice restaurant where we were served lamb brains on a dish. Of course, I had to eat it, I asked for it. I spread it on some crackers and it was actually really good.
More Photos From My Incredible Trip to India:
---
---