The Exley, A UT Dallas research journal, published my photo series called "Hispanica Americana," which highlights Hispanic culture in Dallas.
I submitted this photographic essay to UT Dallas' yearly student research journal called The Exley. After an extensive review process, my photos were selected to be in the Spring 2015 issue!
The Published Essay:
For 4 1/2 years in my early 20s, I lived in Mexico. My time there gave me a profound appreciation for Hispanic culture. While there I really enjoyed their colorful and lively culture that routinely celebrated events in one another's lives. I also learned to speak Spanish fluently. When I moved back to Texas and eventually to Dallas, I noticed Hispanic culture a lot more around me. So, in the Spring of 2014, when I took a black and white film photography class with Dr. Diane Durant at UT Dallas, I decided to explore and document the Hispanic culture around me for me my final project, Americana Hispanica.
In these images, I focus on the influence of Hispanic culture in Dallas. At the same time, I sought to integrate into the images a sense of life and humanity. Therefore, in each photo, I ensured that a face is evident, giving each object life and a sense of personality.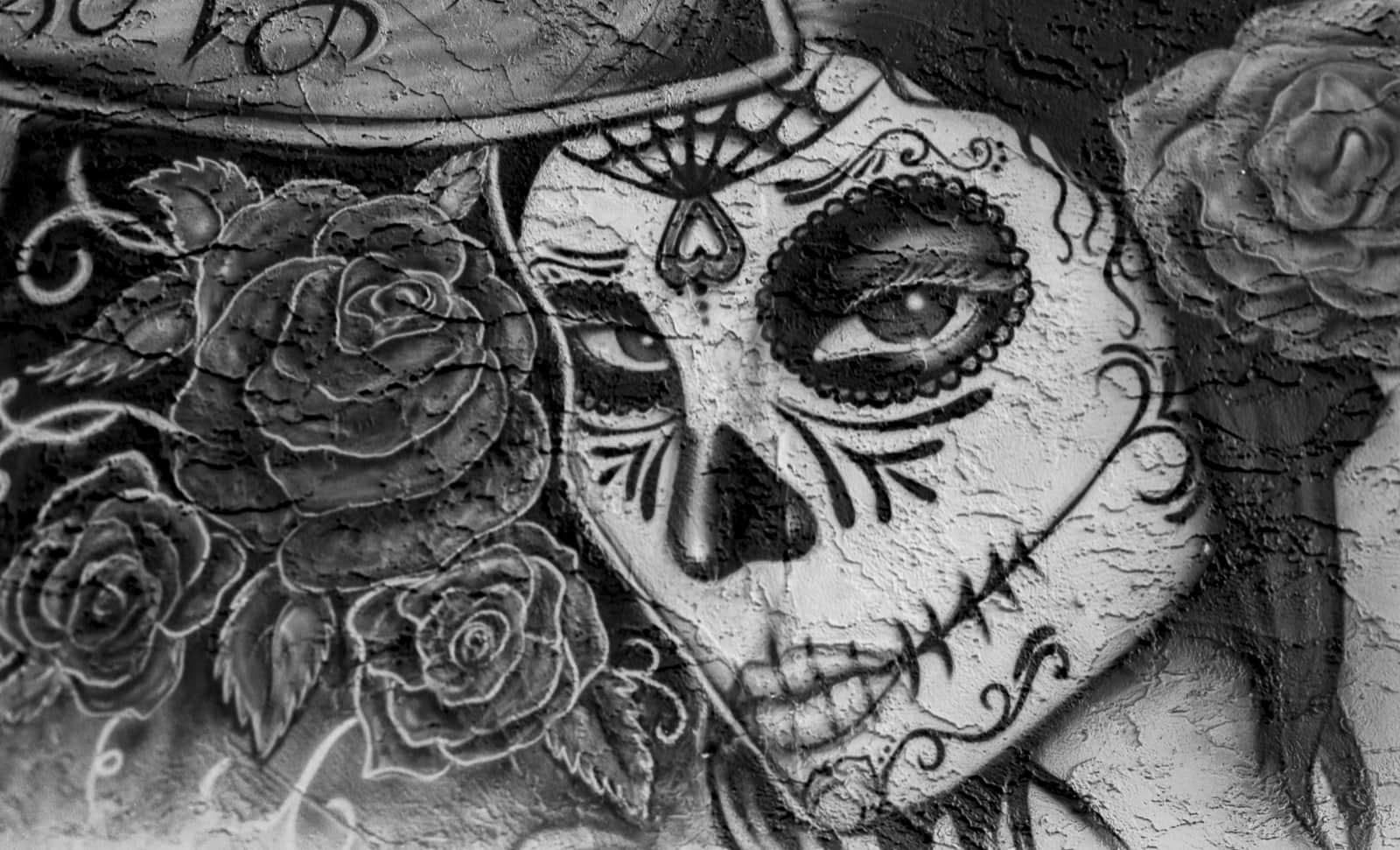 This is part of a spray-painted mural of a modern interpretation of La Catrina. She stares intently and seductively at those who gaze upon her, wearing the eyes of death.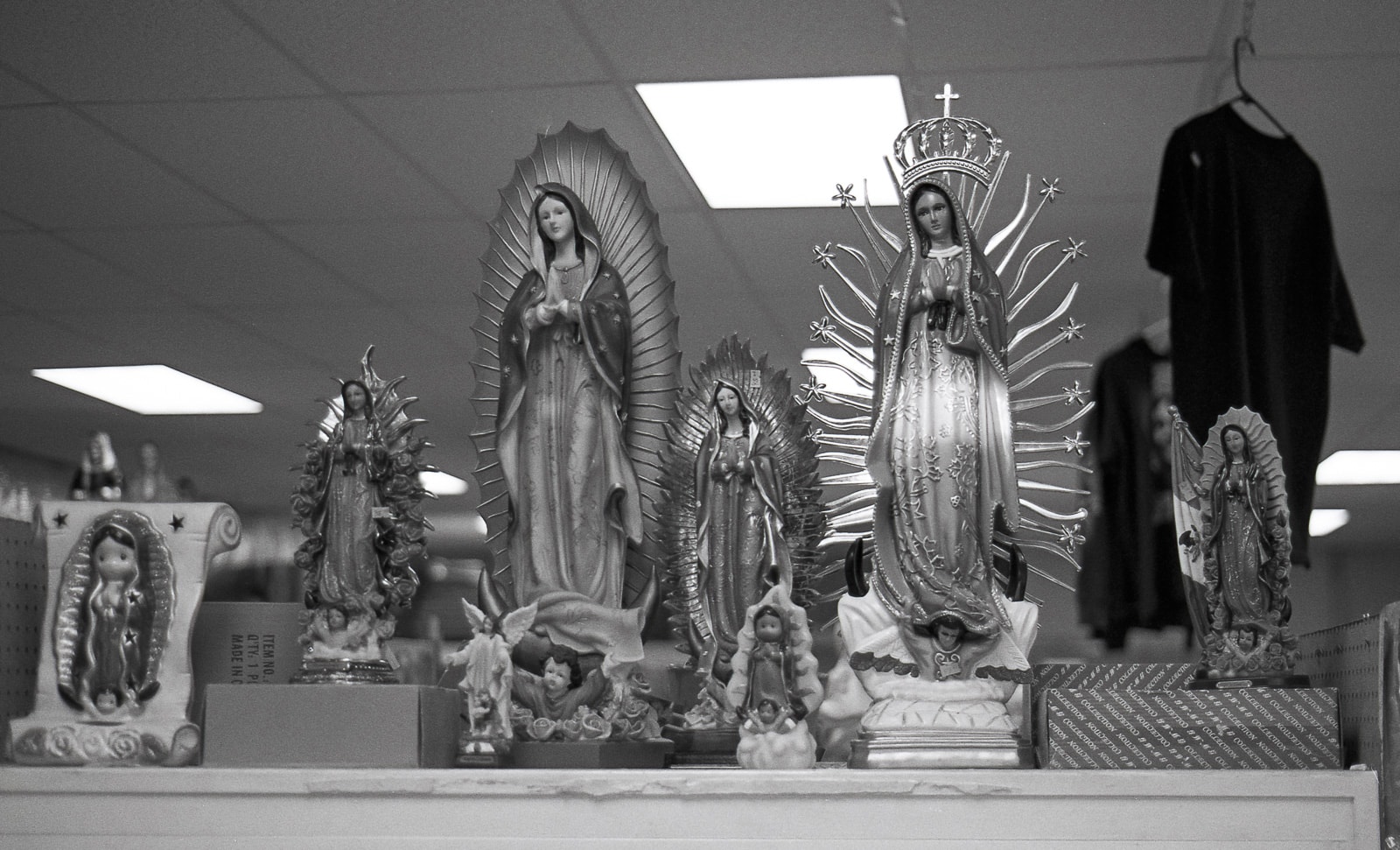 These statues represent the everyday religious beliefs of most people in Mexico and how those beliefs are so personal and real to each person who hold them. Though being lifeless, each statue becomes full of meaning and life to the person who eventually purchases it.
Piñatas are a large part of Mexican celebrations, especially children's birthdays. They represent the fun and celebratory spirit of Mexican culture as they idly wait to be bought.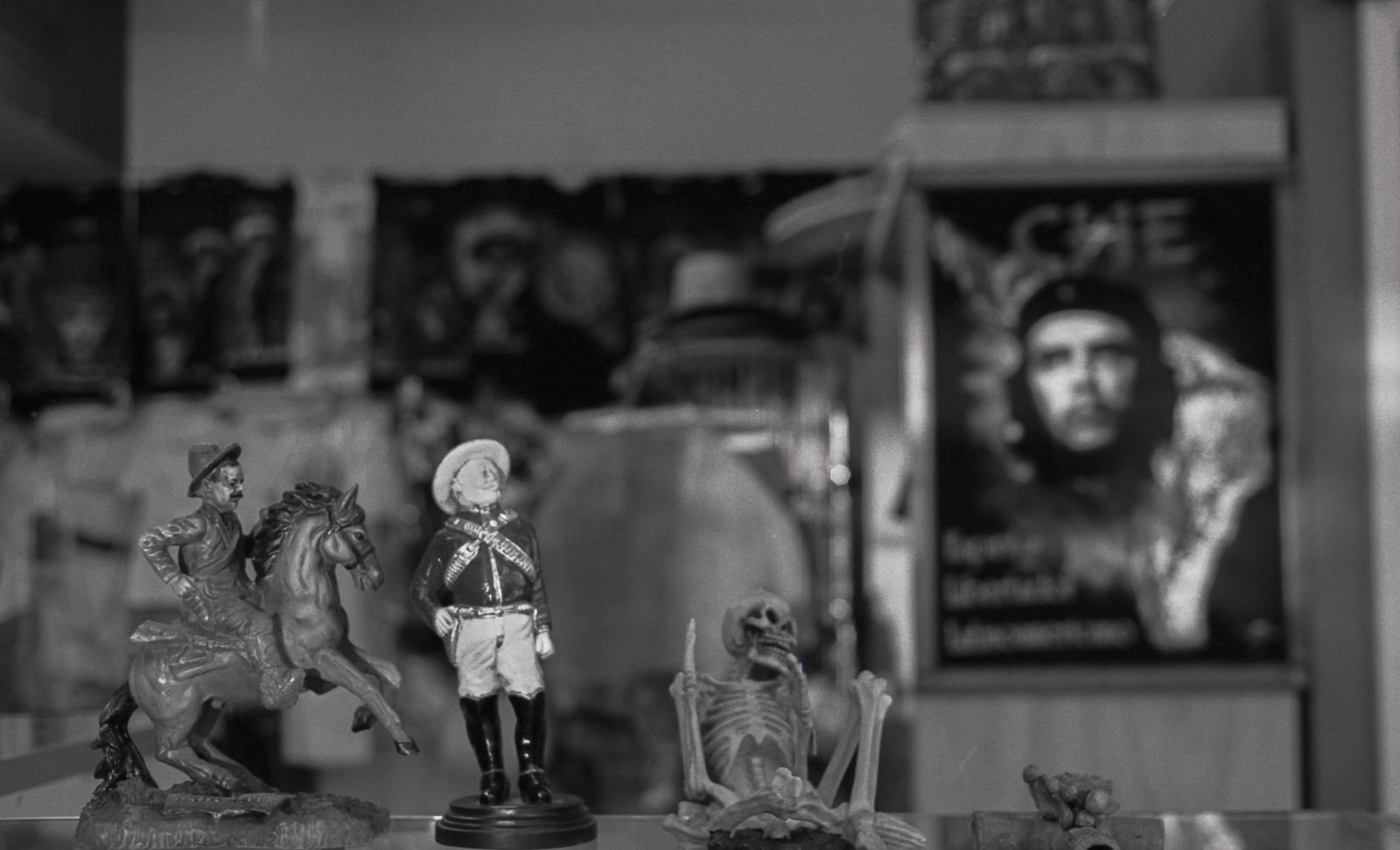 These figurines that sit on store counter represent many Mexicans' fascination with cowboys of the Wild West, revolutionary soldiers, and death. Che Guevara's poster behind them embodies the spirit of all three of those characters.
---
---
---