In Kumbakonam, Tamil Nadu, India we spend time walking around the town and going to shops, the people here are famous for their skill in dyeing silk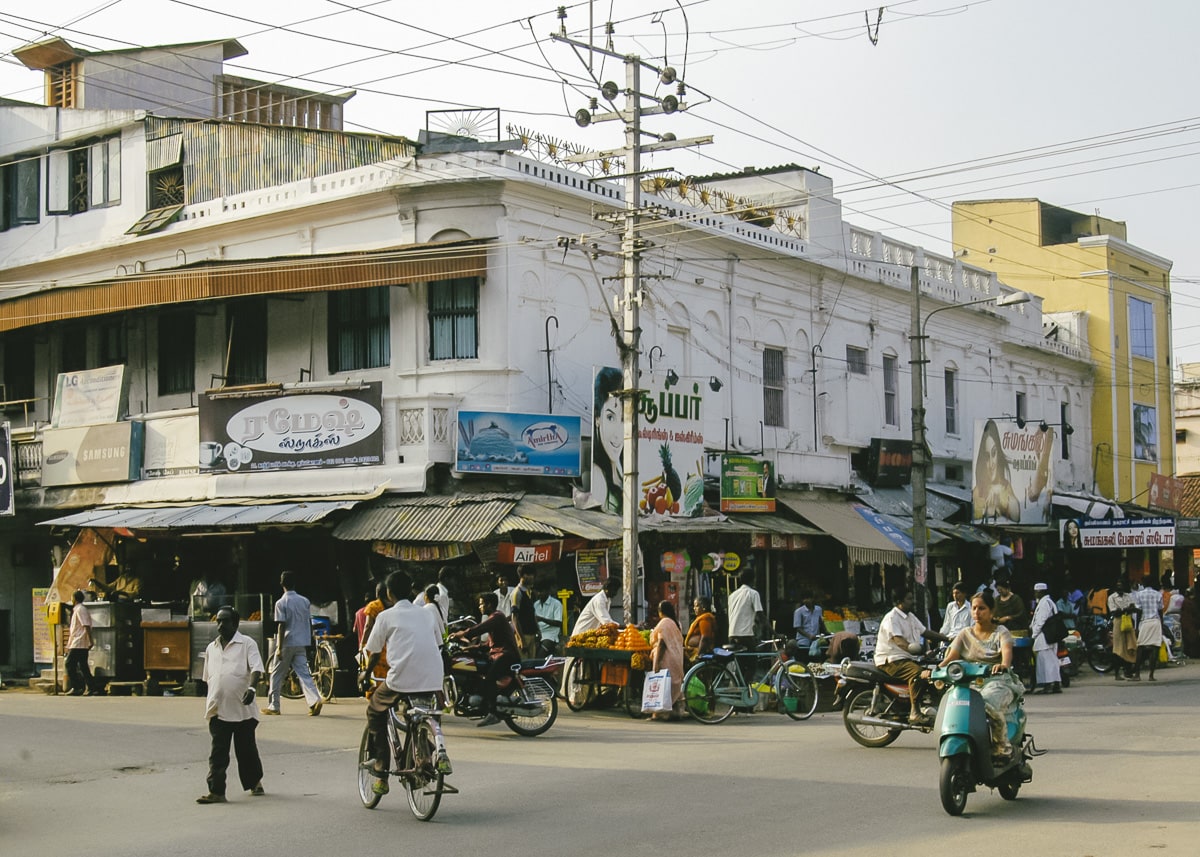 Silk Dying and Weaving
We visited a place where they made woven silk scarves or stoles. They showed us how they first dye the scarves in hot water over a fire. Then they demonstrated how they weave beautiful intricate and detailed patterns into each scarf and stole. I was amazed at how their process has remained unchanged for hundreds of years. I definitely made sure I bought plenty of silk here to bring back home.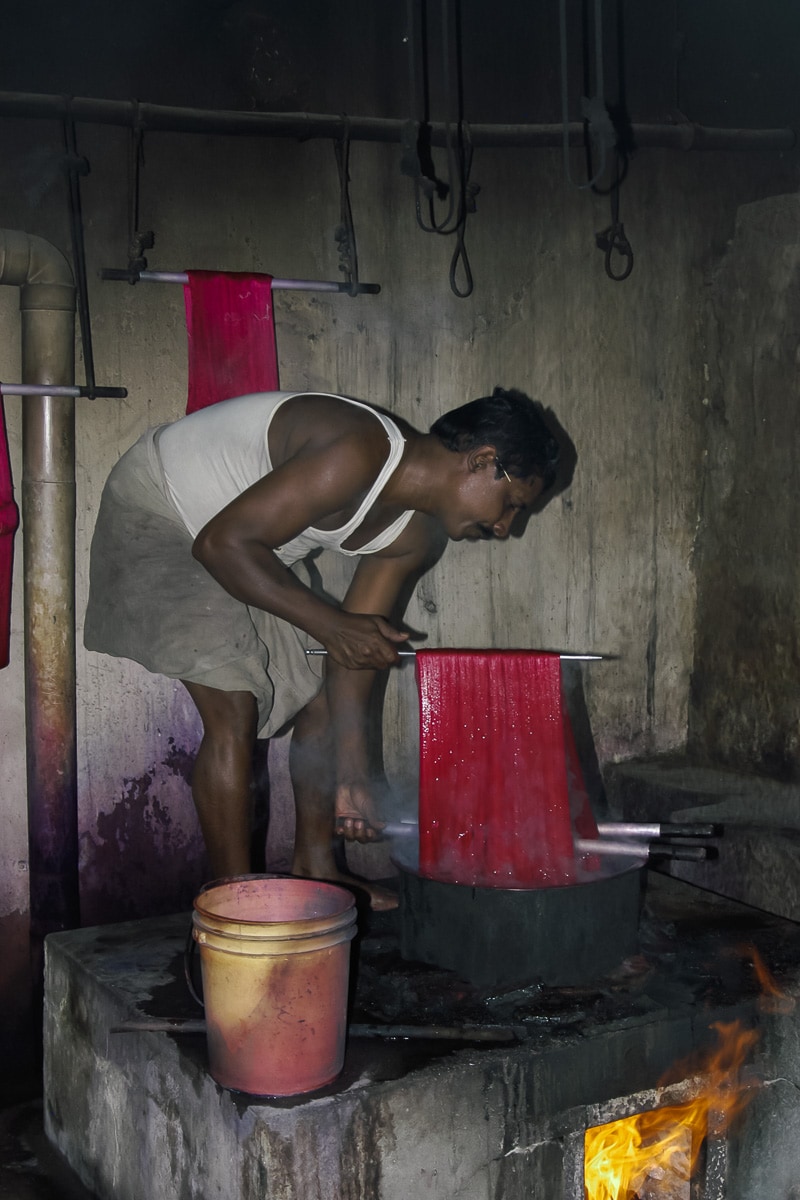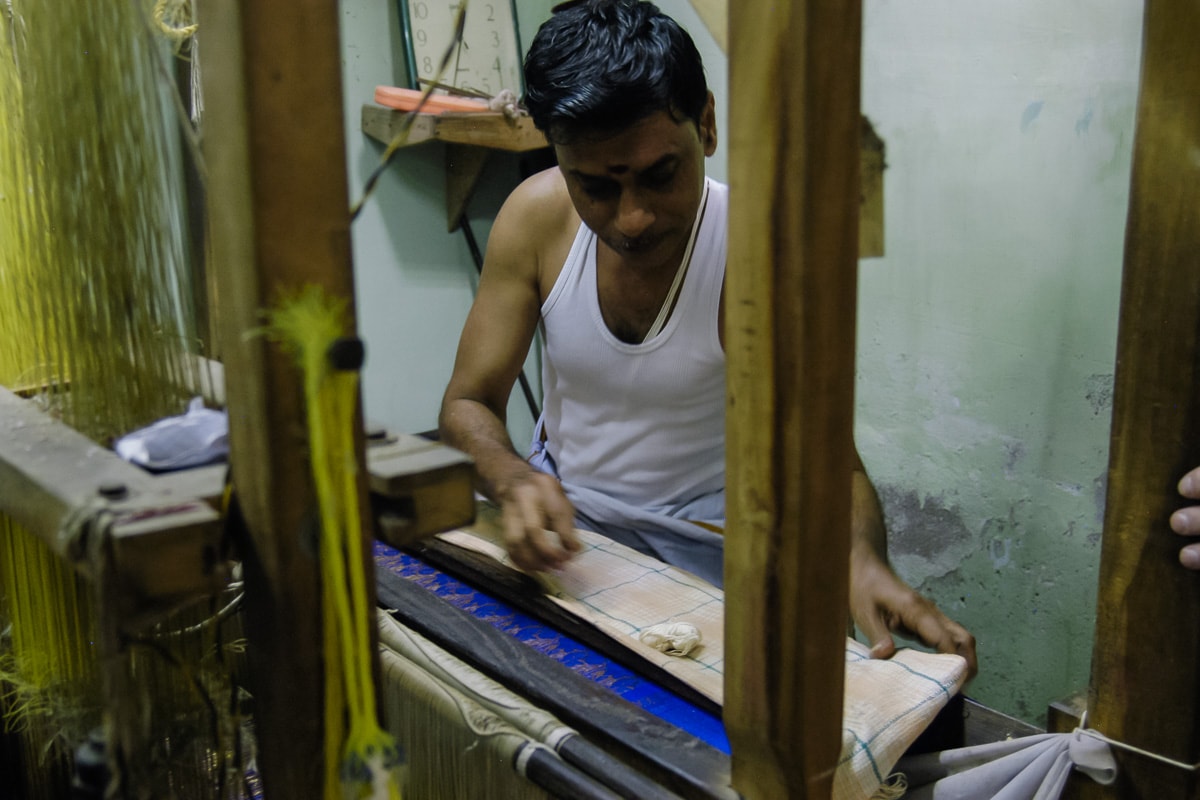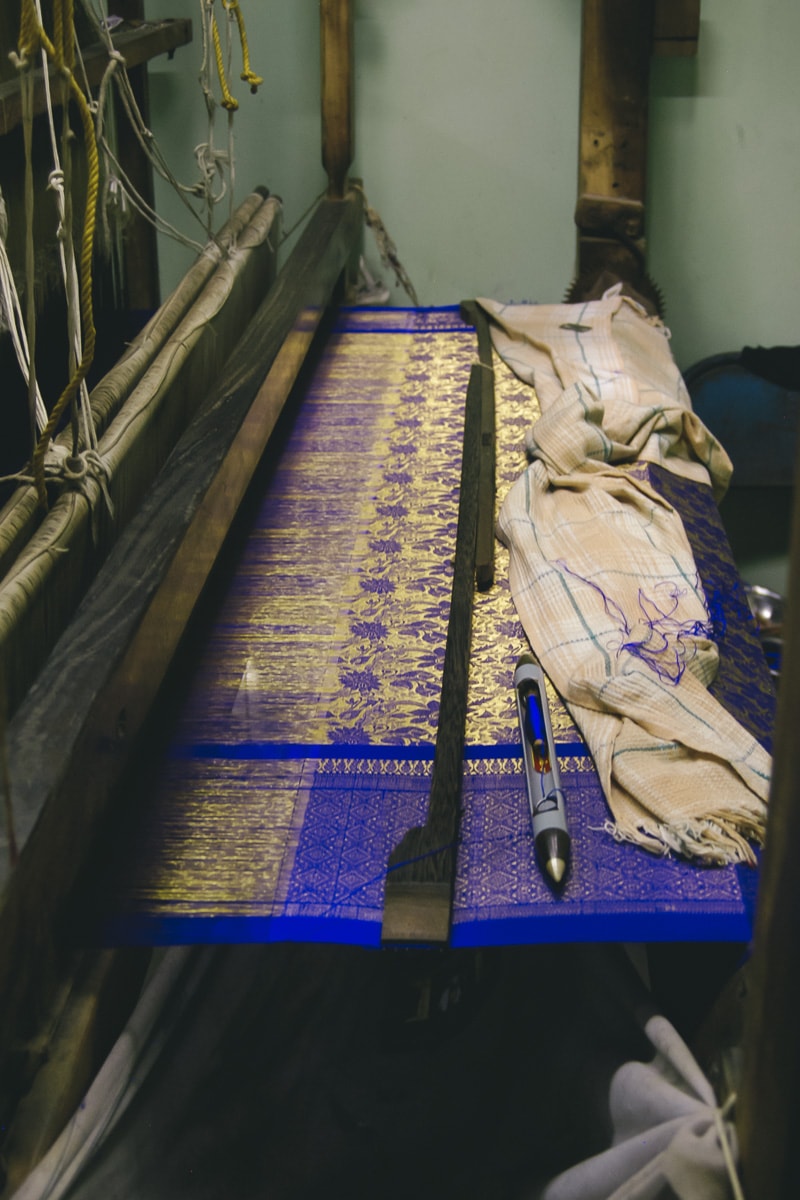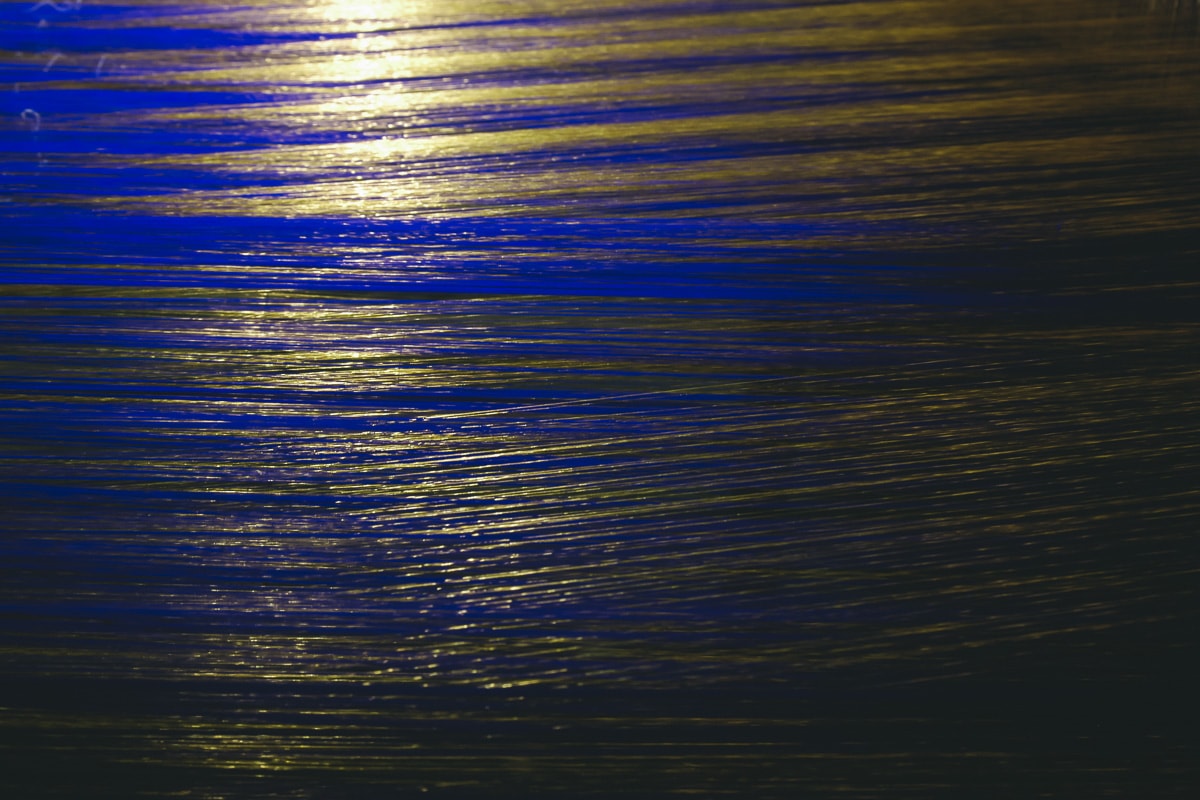 Visitng A Home
Since I had been in India I've been so focused on capturing all the city scenes and amazing sights. In each city I went to I stayed with an Indian family in the evening. They were always very generous and welcoming. They made such delicious food and I ate with my right hand.
I realized I hadn't captured what it was like inside of the homes I was staying in. So while visiting a family in a home in Kumbakonam I asked them if I could photograph their home and they graciously let me. All the homes had shrines and religious symbols all over them. They were a hybrid of comfort and old fashion. They also all have sinks located right by the dinner table, restaurants have this too, to make sure people clean immediately before and after eating.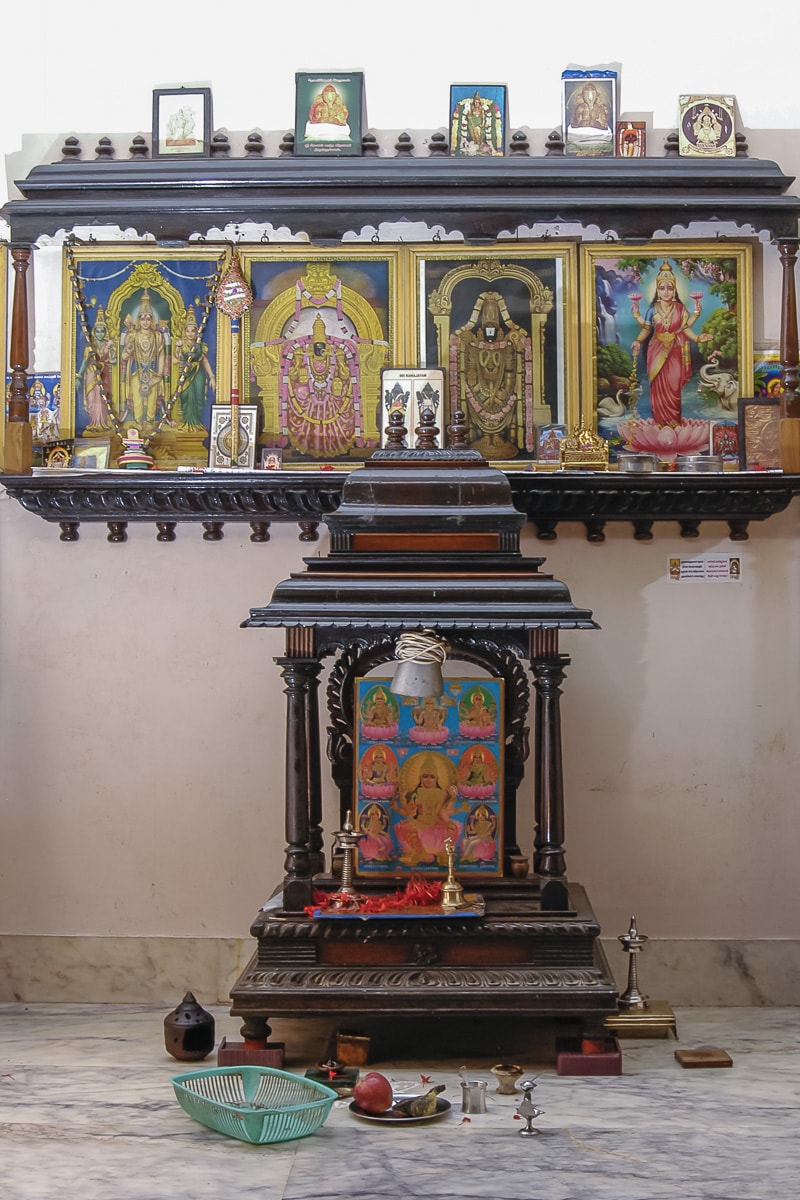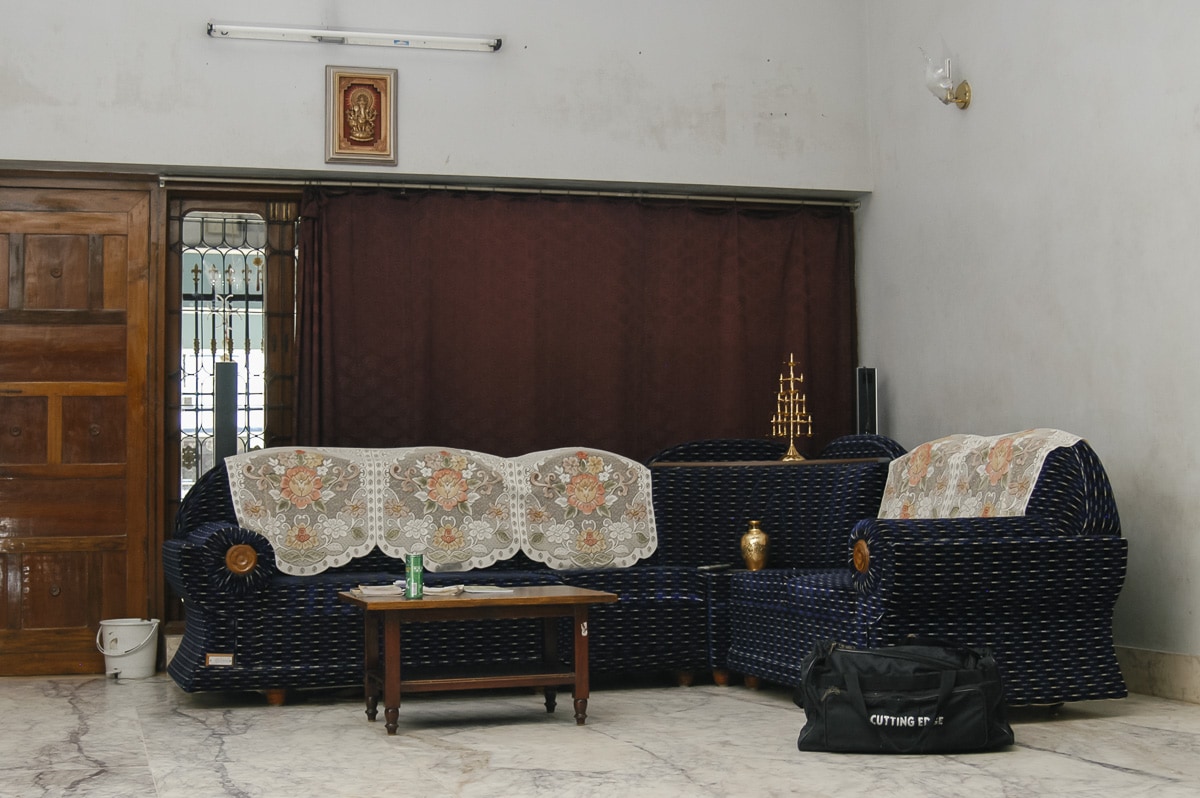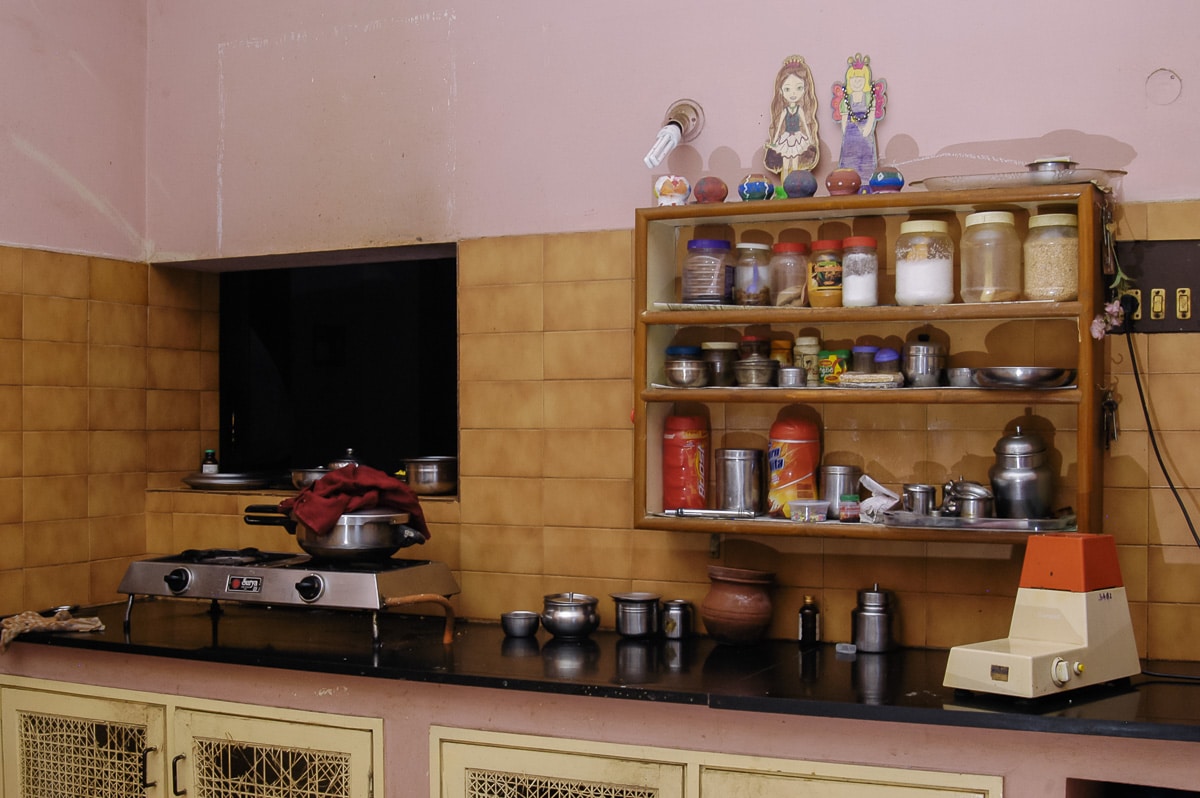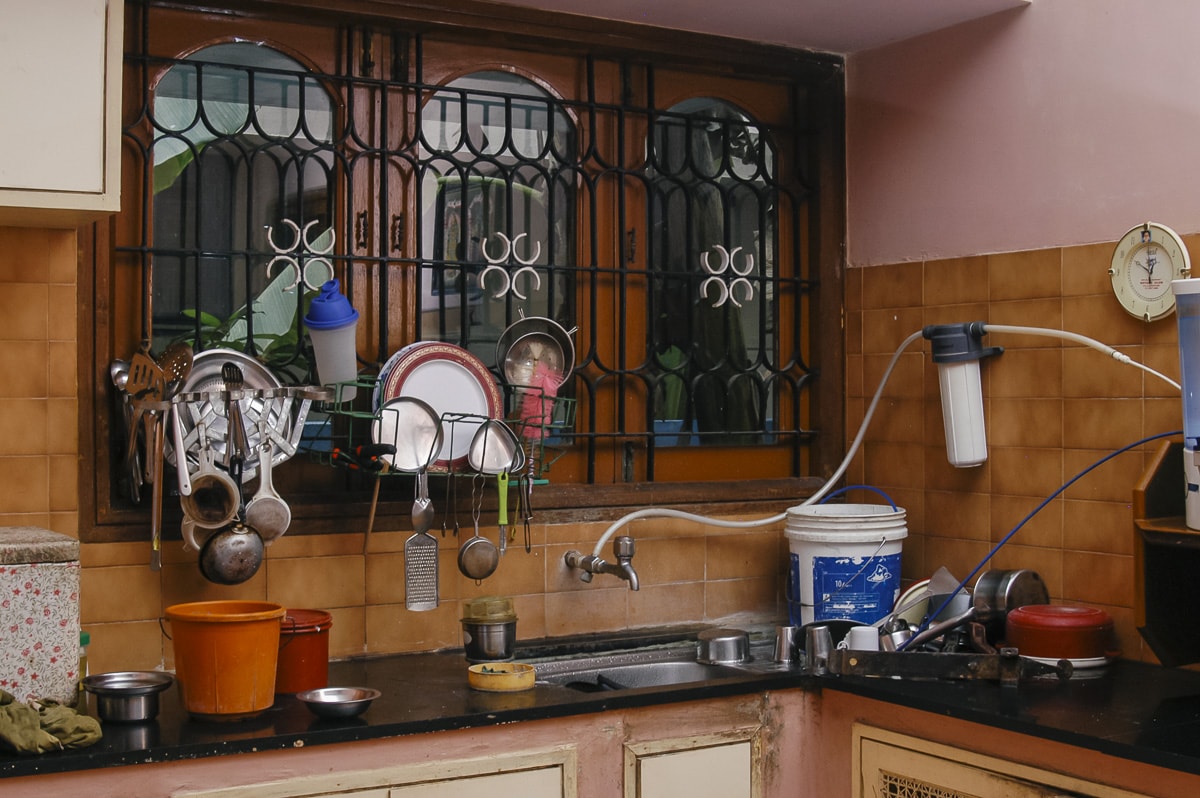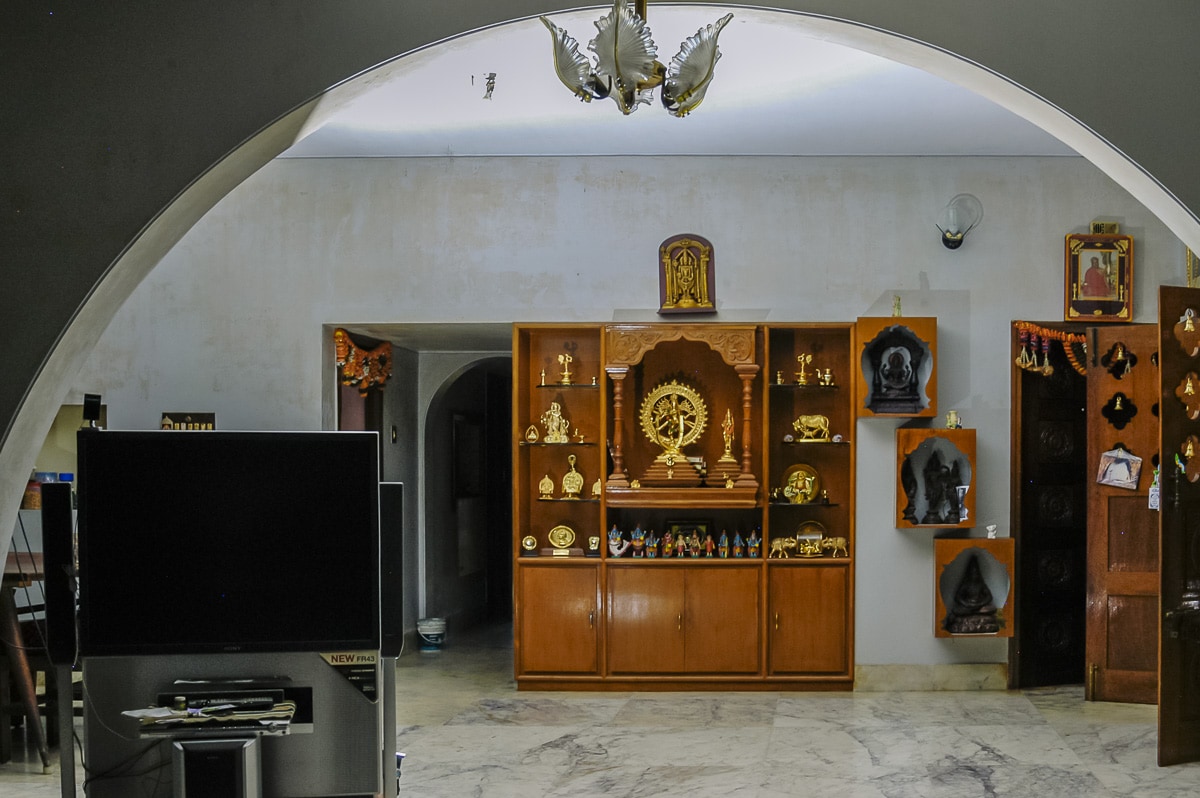 More Photos From My Incredible Trip to India:
---
---