Velankanni is a culturally rich small Indian beach town that is home to the Basilica of Our Lady of Good Health in Nagapattinam, Tamil Nadu.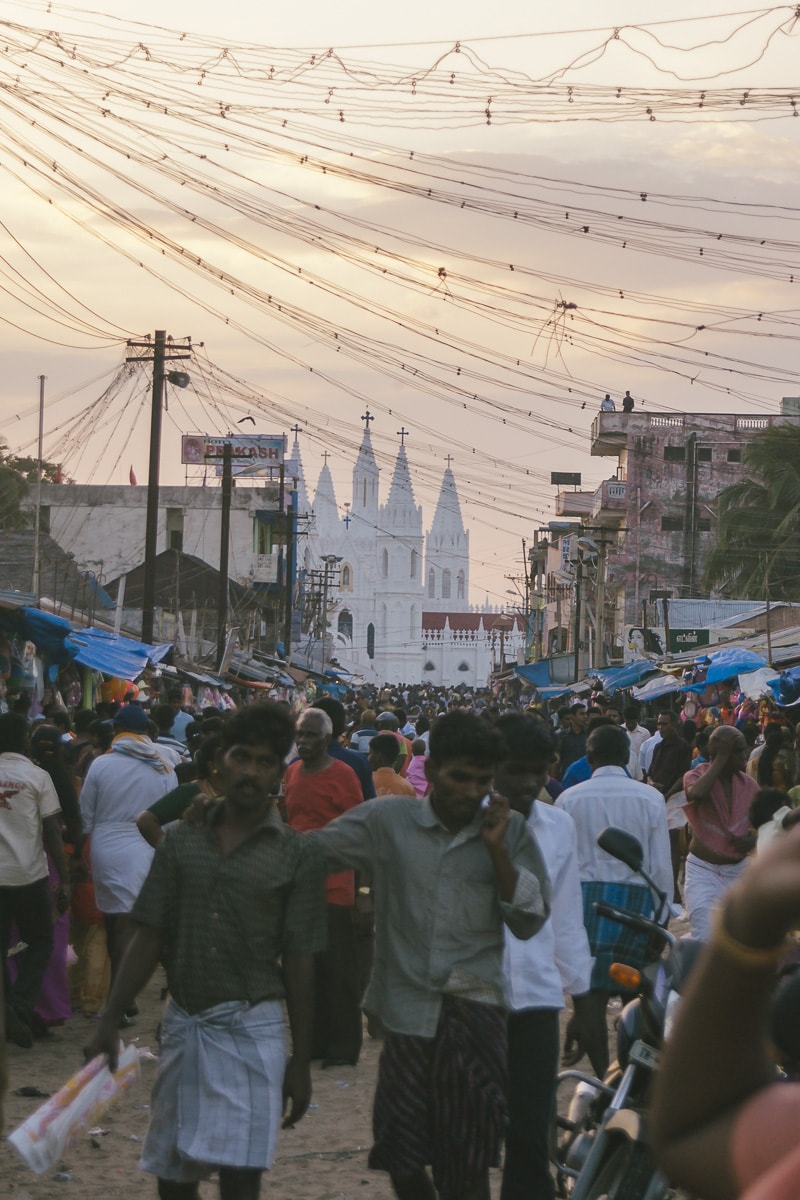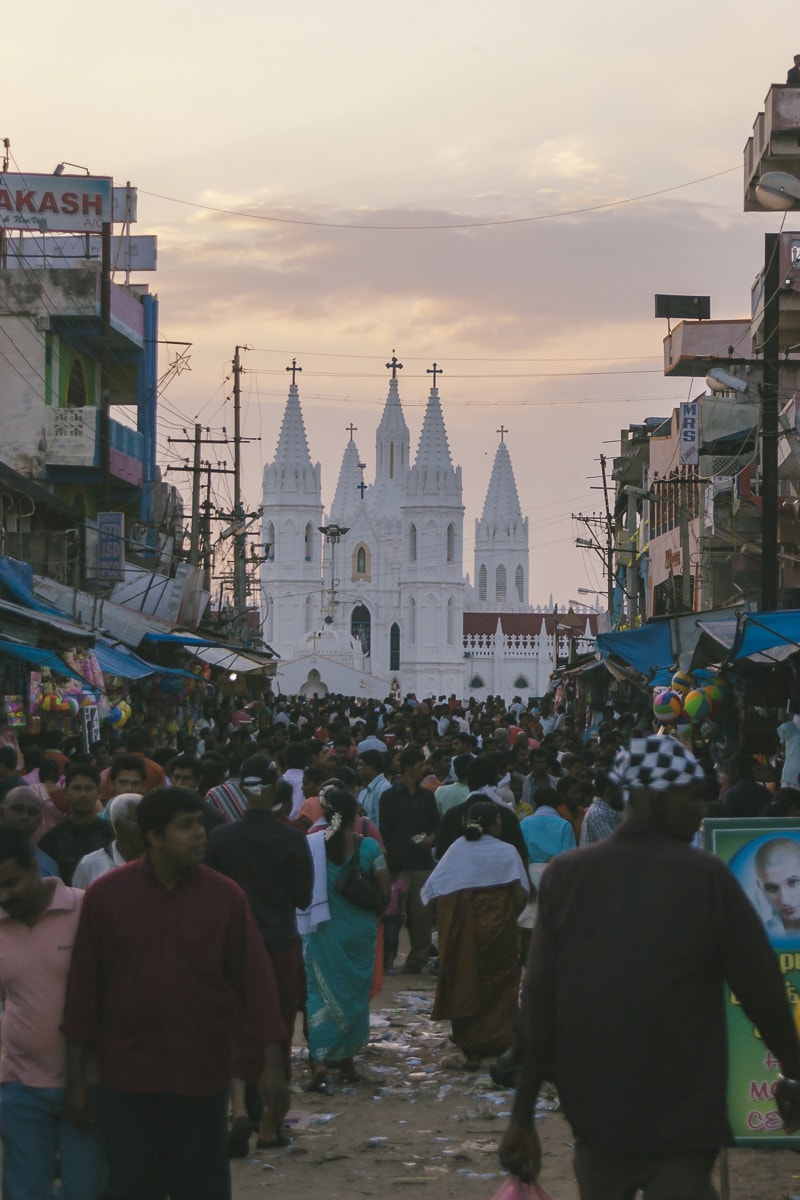 I was struck by how crowded it was, there were thousands of people everywhere. On every street and sidewalk, it was almost hard to move around. I wanted to stop and talk to each person I encountered, I was so interested in learning more about this town in India and the people here.
Velankanni Beach
After a bit of a walk, we made it to the beach. It was an extremely fascinating sight. It was full of people, lots of people. There were also many vendors, animals roaming around, and sadly, tons of trash in the sand. The thing that struck me the most though, was how dress-up almost everyone was for a day at the beach. The women all wore full clothing even when entering the water. I walked around for some capturing vendors and people enjoying themselves. I loved the energy and liveliness of it all. It also the most colorful sight I have ever seen on a beach due to all of the various colors the women wore.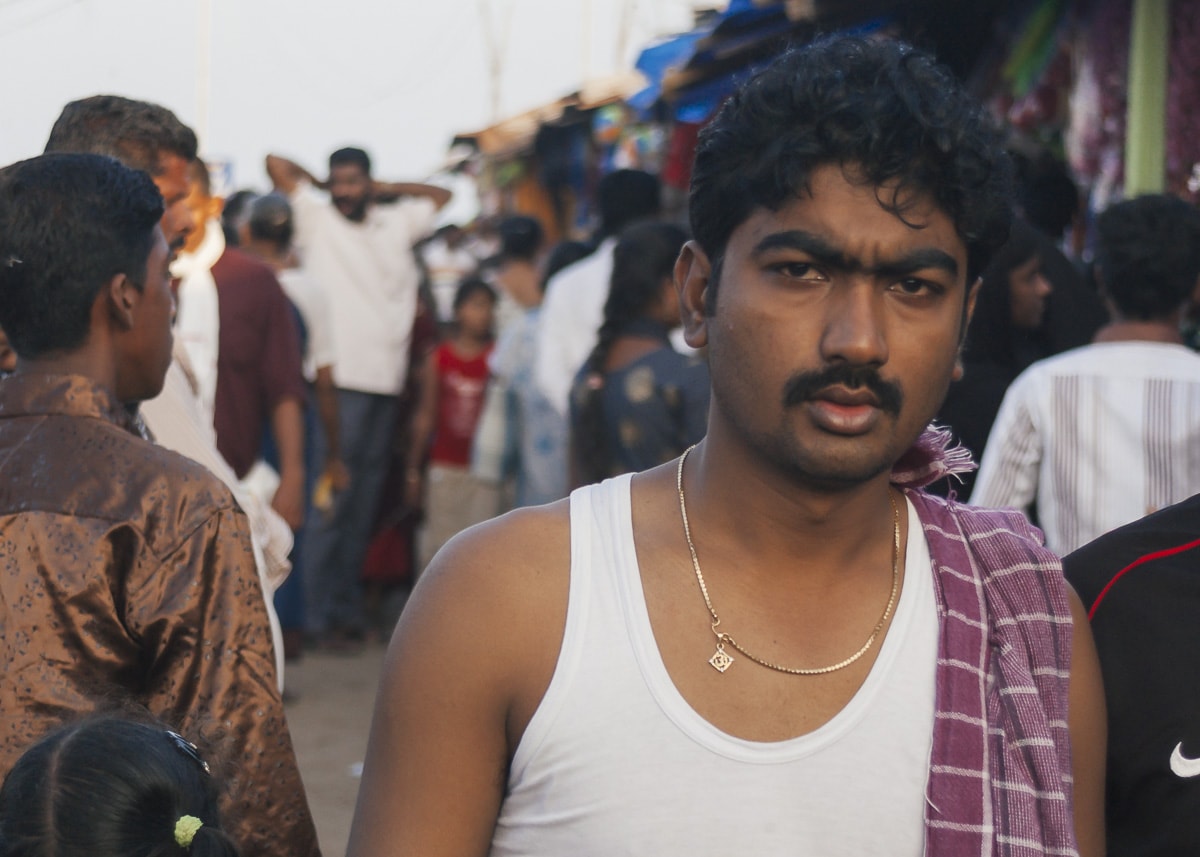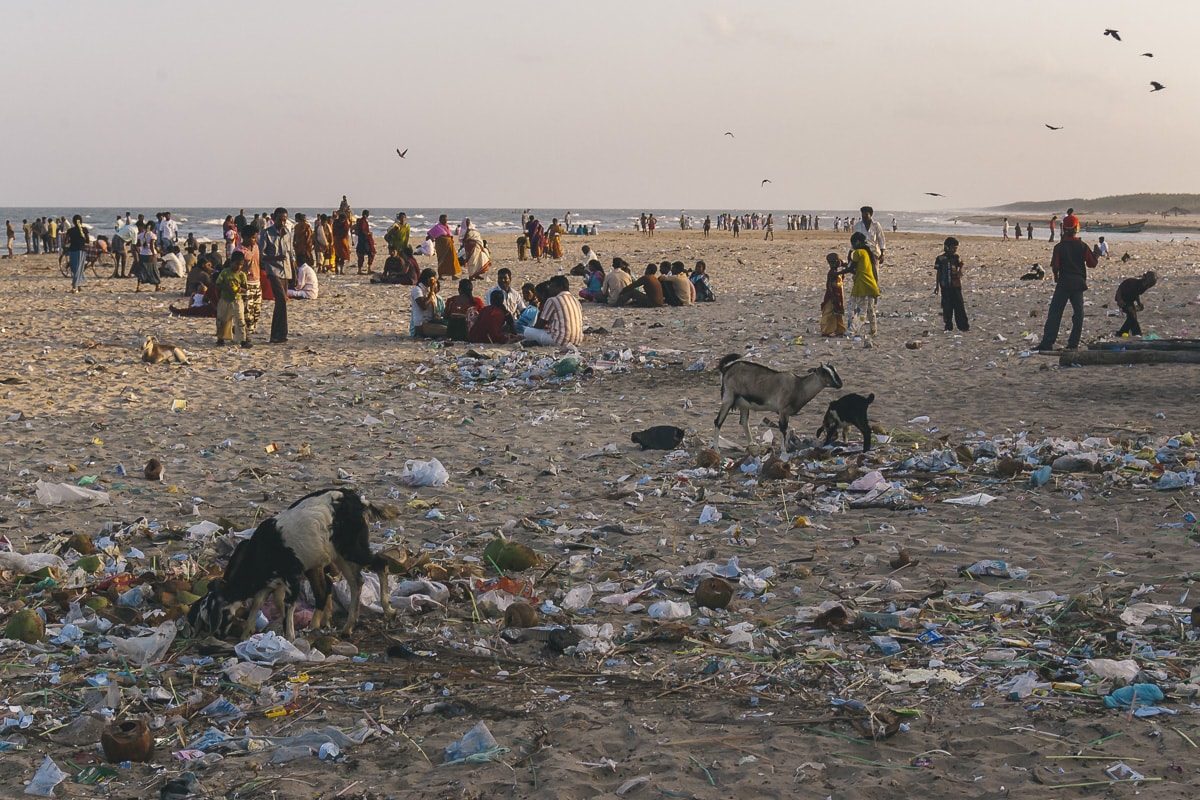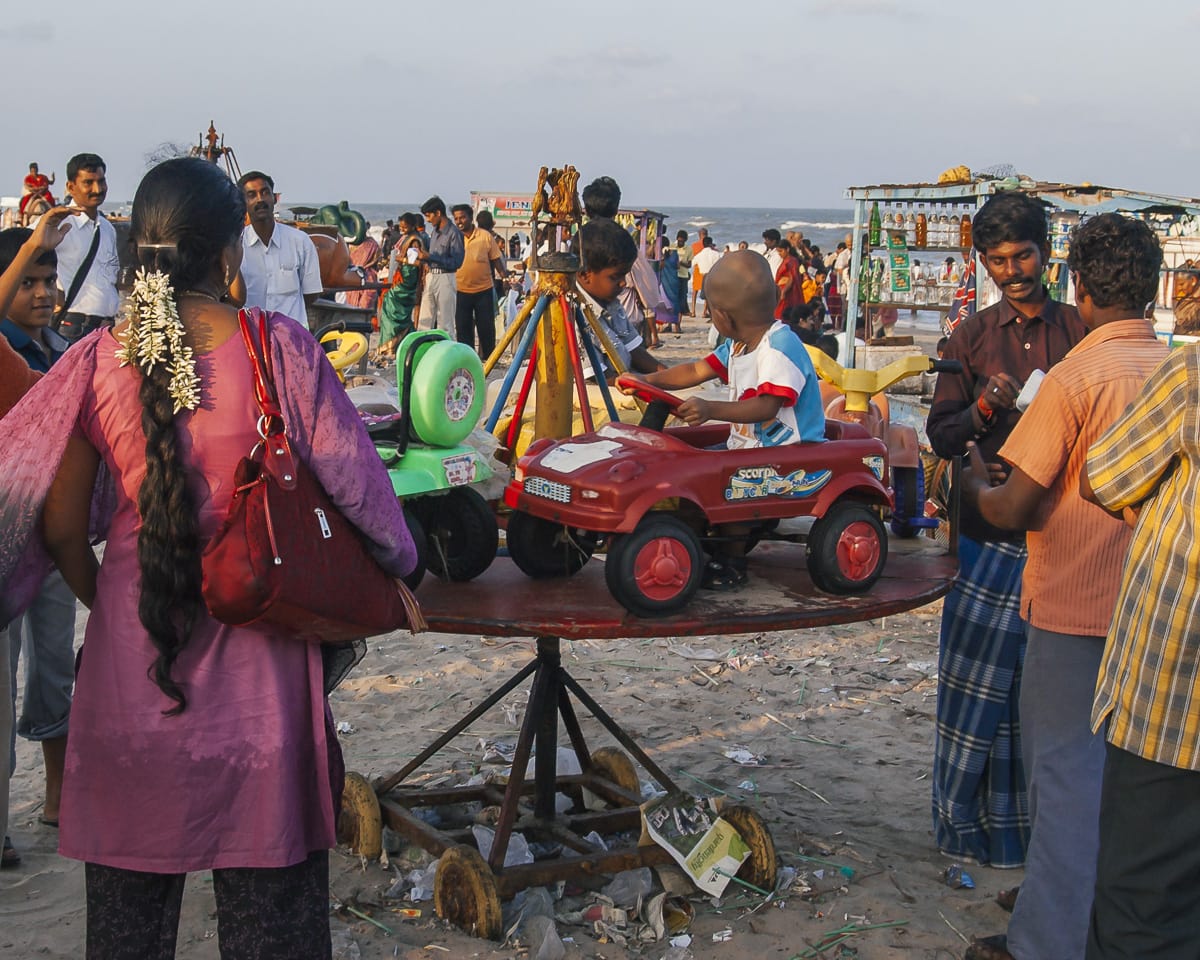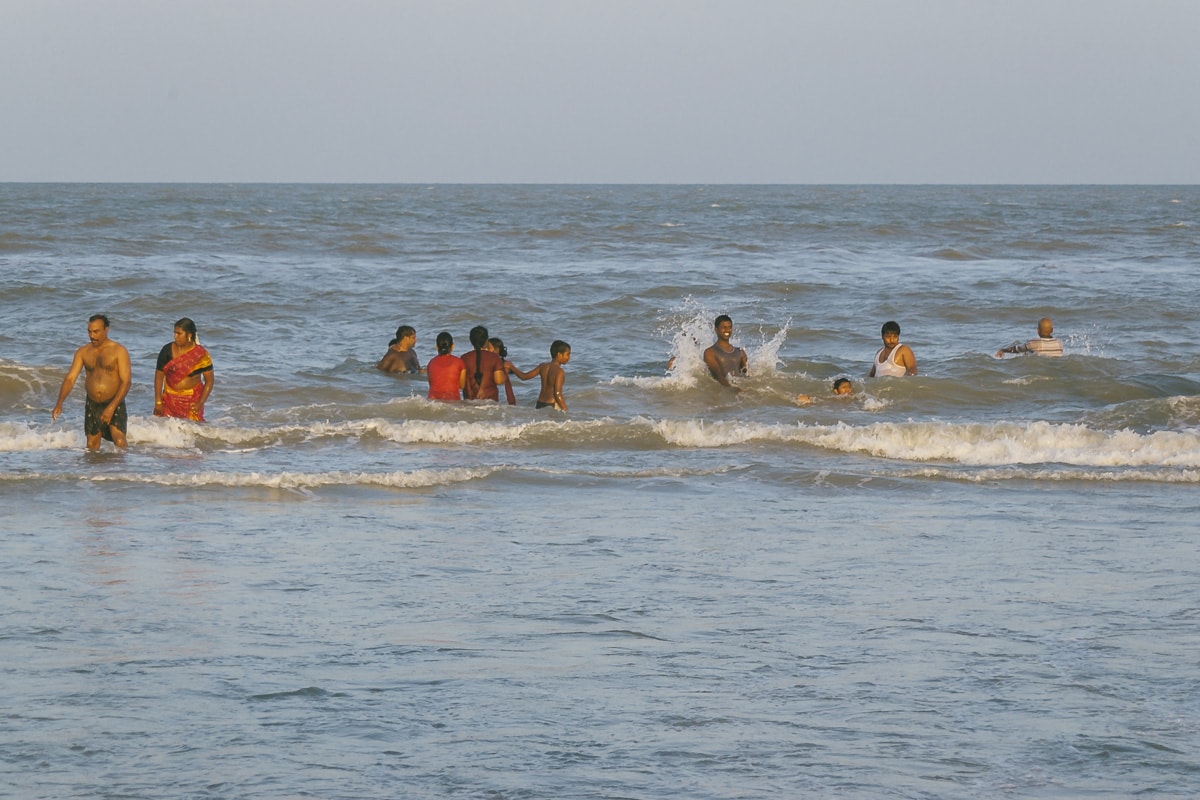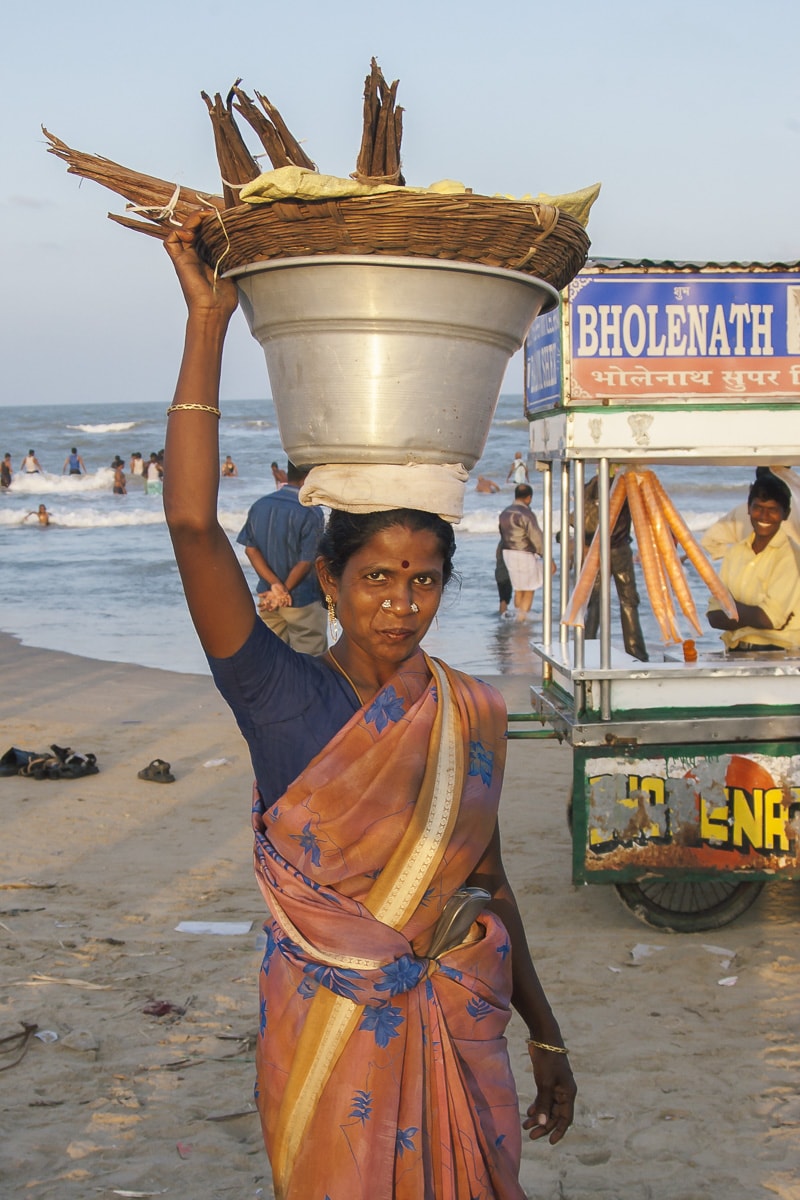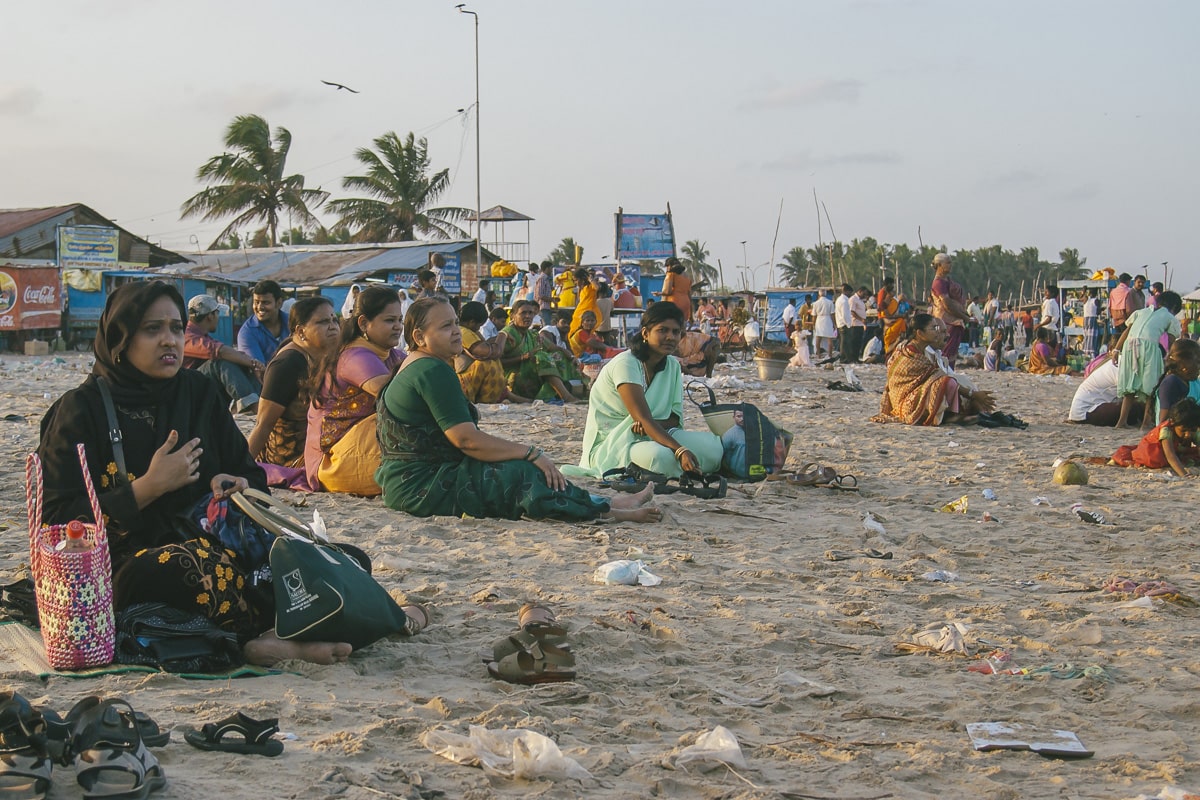 Boys were allowed to wear just shorts but girls and women had be in full dress.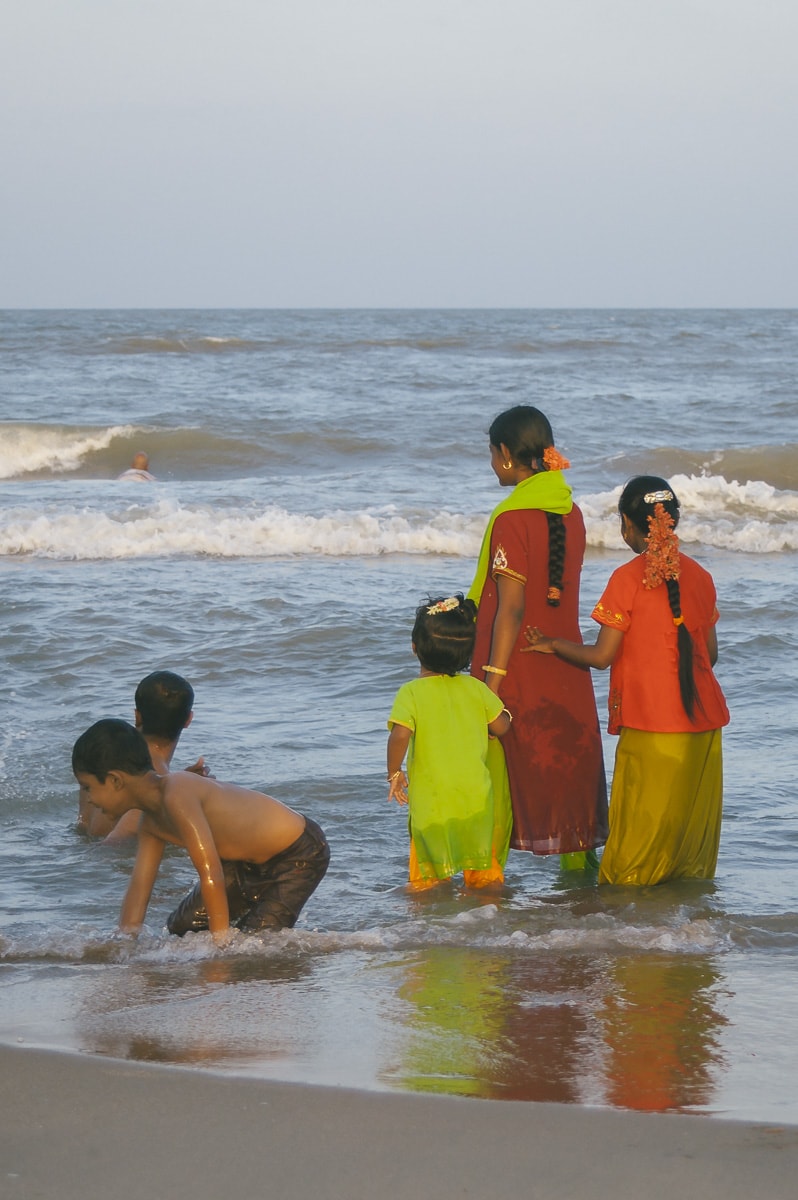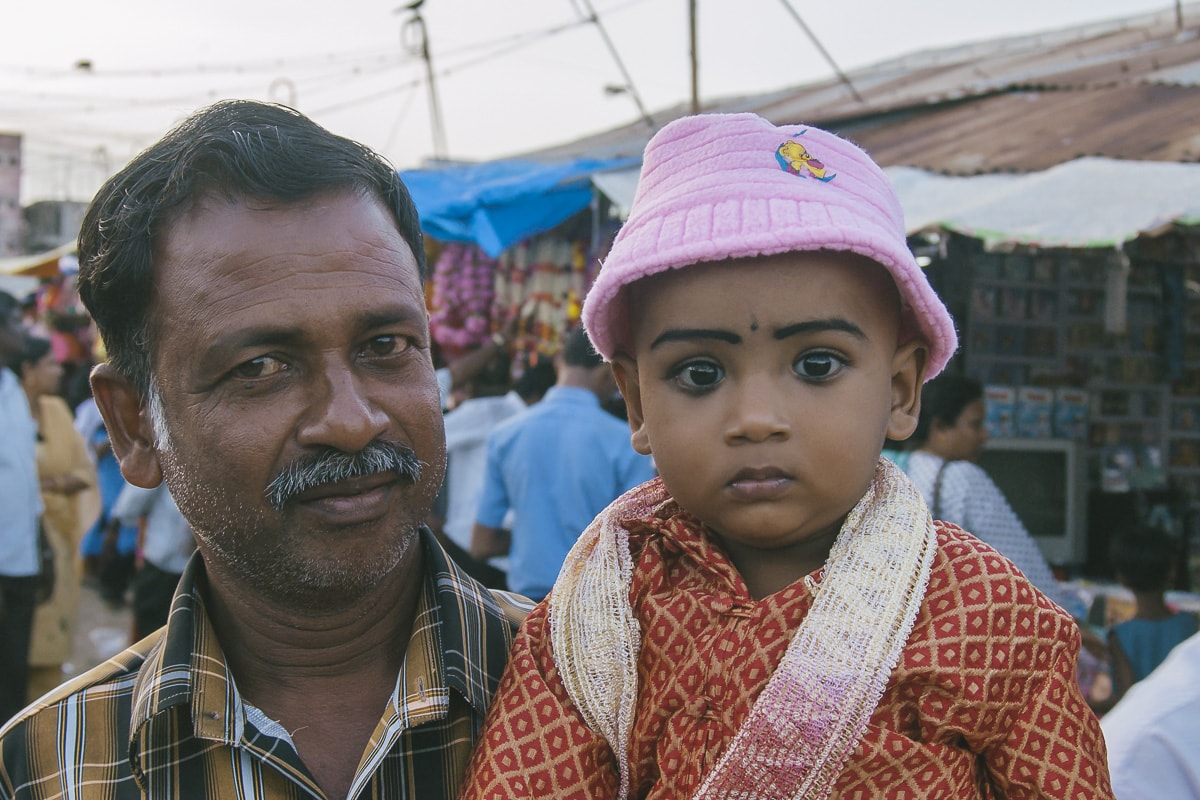 Mundan Ceremony aka First Haircut
While walking from the beach I came across a barbershop where a couple of fathers were conducting a Mundan ceremony. A Mundan Ceremony (aka First Haircut) is a Hindu ritual that involves the practice of cutting or shaving some or all of the hair on the scalp of the baby as a sign of religious devotion.
Basilica of Our Lady of Good Health
After the beach, I headed toward the famous Basilica of Our Lady of Good Health which is also known as the Sanctuary of Our Lady of Vailankanni. It is a shrine dedicated to an apparition or some other miracle by the Virgin Mary. As I walked towards it, I saw it towering above the crowds in front of me. Its massive size was extremely impressive. The basilica was made with beautiful detailed gothic architecture.
More Photos From My Incredible Trip to India:
---
---