Rhein II, a digitally altered photograph by Andreas Gursky was just sold for $4.3 Million, making it the most expensive photograph ever sold.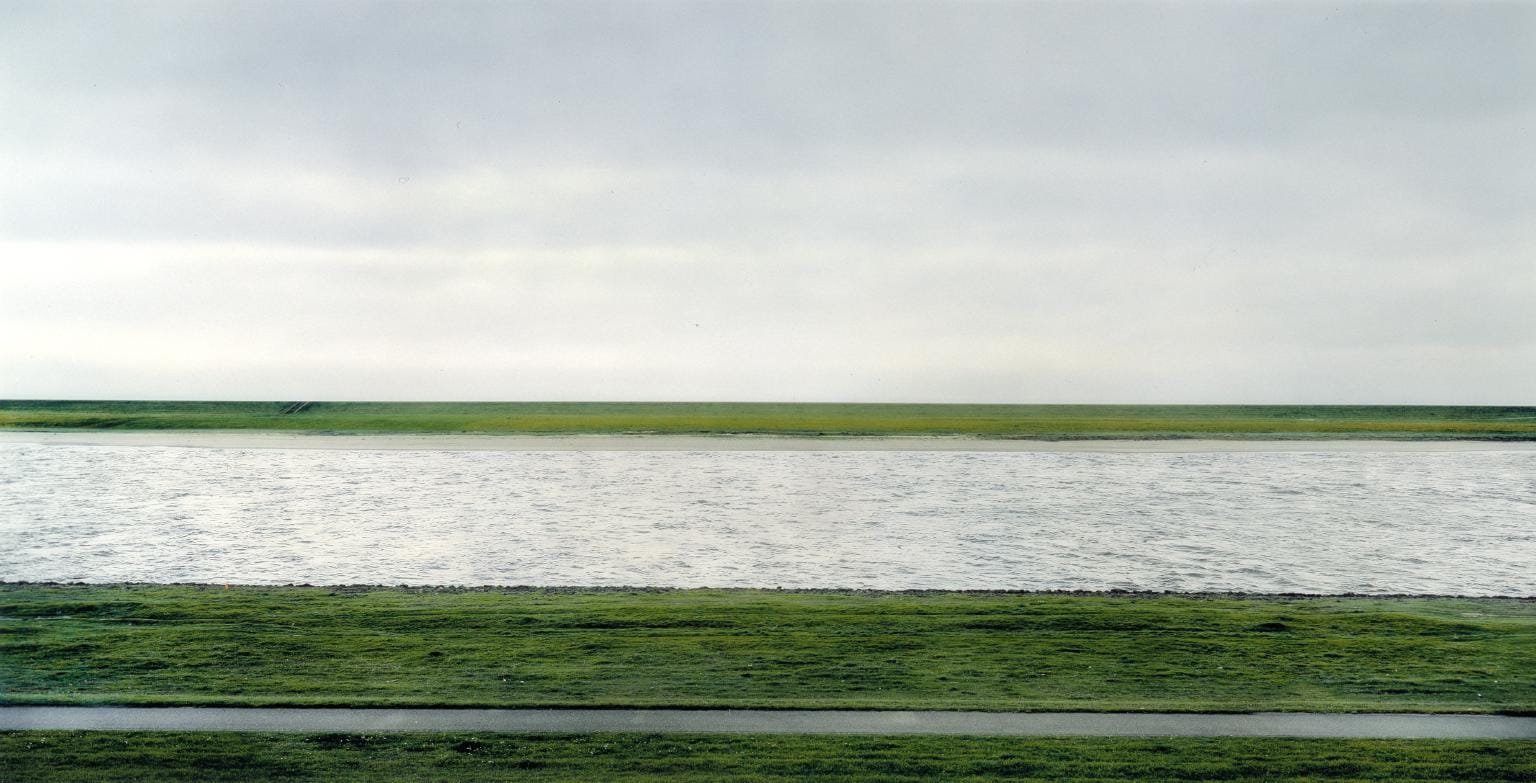 I just read an interesting article in the BBC News about Andreas Gursky's photo of the Rhein river selling for a record-breaking amount of $4.3 million dollars. Gursky is known for his large-format architecture and landscape color photographs. His artwork reaches some of the highest prices in the art market among the living and dead photographers.
About The Photo
Rhein II is the second and largest photo in a series of photos of the Lower Rhine. The river is one of the major rivers in Europe that runs through Germany and the Netherlands. He took the photo in Düsseldorf, Germany. According to the Guardian, Gursky digitally removed all the intrusive items such as dog walkers, cyclists, a factory building – until the image was bleak enough to satisfy him. In an interview, Gursky said, "…for me it is an allegorical picture about the meaning of life and how things are."
My Interpretation Of It
When I first glanced at the photo, it didn't seem like much. But then when I really observed it, it's actually an amazing piece of art. However, there's something incredibly perfect about it. I see a landscape that's part natural and part human-made. The sky, river, and grass all exist naturally. Usually, though grass does not naturally appear that homogenous nor do rivers naturally exist that straight. Because of those and the sidewalk, you see the indirect presence of humans. The humans he digitally removed.
We as humans are on a constant quest to control nature. For instance, making the river perfectly straight and putting a perfectly straight sidewalk along it. As a result, when viewing the photos, I feel the tension between nature and our desire to control it. Our attempts at making nature more "beautiful" or "practical."
---
---