The Snow piles scattered around Chicago really intrigued me, their organic shapes contrasted with the rigid structures of the cold city.
This winter was my first time visiting Chicago during the winter. Andrea and I go up there every summer and I love it every time we go. It was really interesting being there during this time of the year. Luckily for me, it snowed a lot the day we arrived which left Chicago covered in snow the day before New Year's Eve.
The city looked beautiful to me, the soft layer of white over all of the streets and buildings was sublime. I went out and walked all over downtown with my friend Todd. I captured tons of photos of the city. Interestingly though, it was the isolated piles of snow that really caught my attention. I can't remember ever seeing that before. I've never lived in a city where it snowed enough to need snowplows.
About The Snow Piles
Snowplows create the mounds of snow by pushing it out of the road into convenient little mounts. Most snow piles weren't as neatly condensed as the ones in my photos, most were just small rows of snow on the side of the road.
What really struck me about these mounds was the contrast of their organic shapes with the rigid structures of the city. It was interesting thinking about their current state. How they are awkward masses of snow, compared to what they were a few hours prior, a smooth spotless blanket of white on the ground. I also thought about how this snow was naturally made but their piles were made by people with machines.
It may seem funny how I'm thinking so much about snow piles in Chicago but it's these odd little things in life that sometimes capture my attention. These random things cause my mind to think deeply about something as fleeting and momentary as a pile of snow.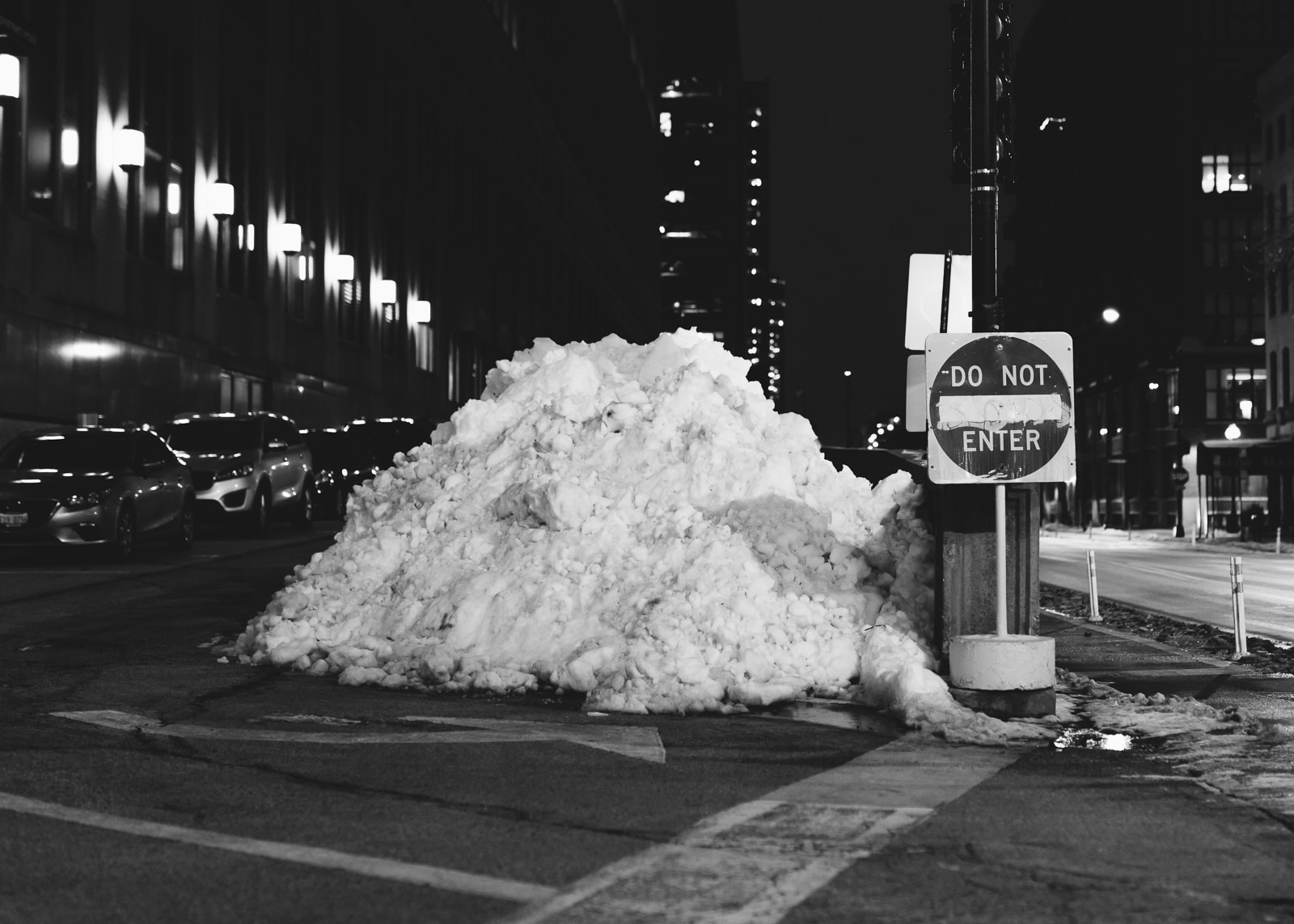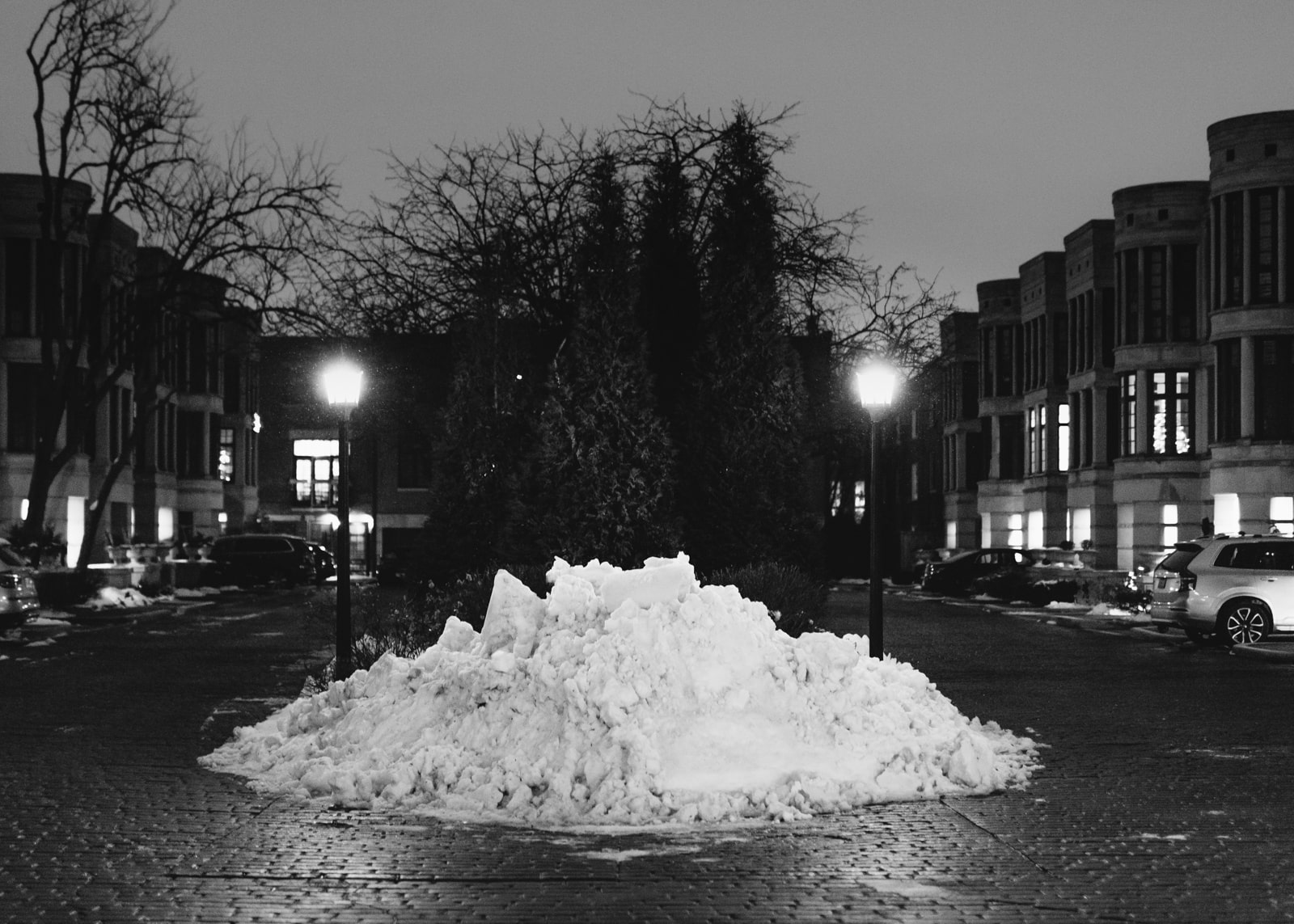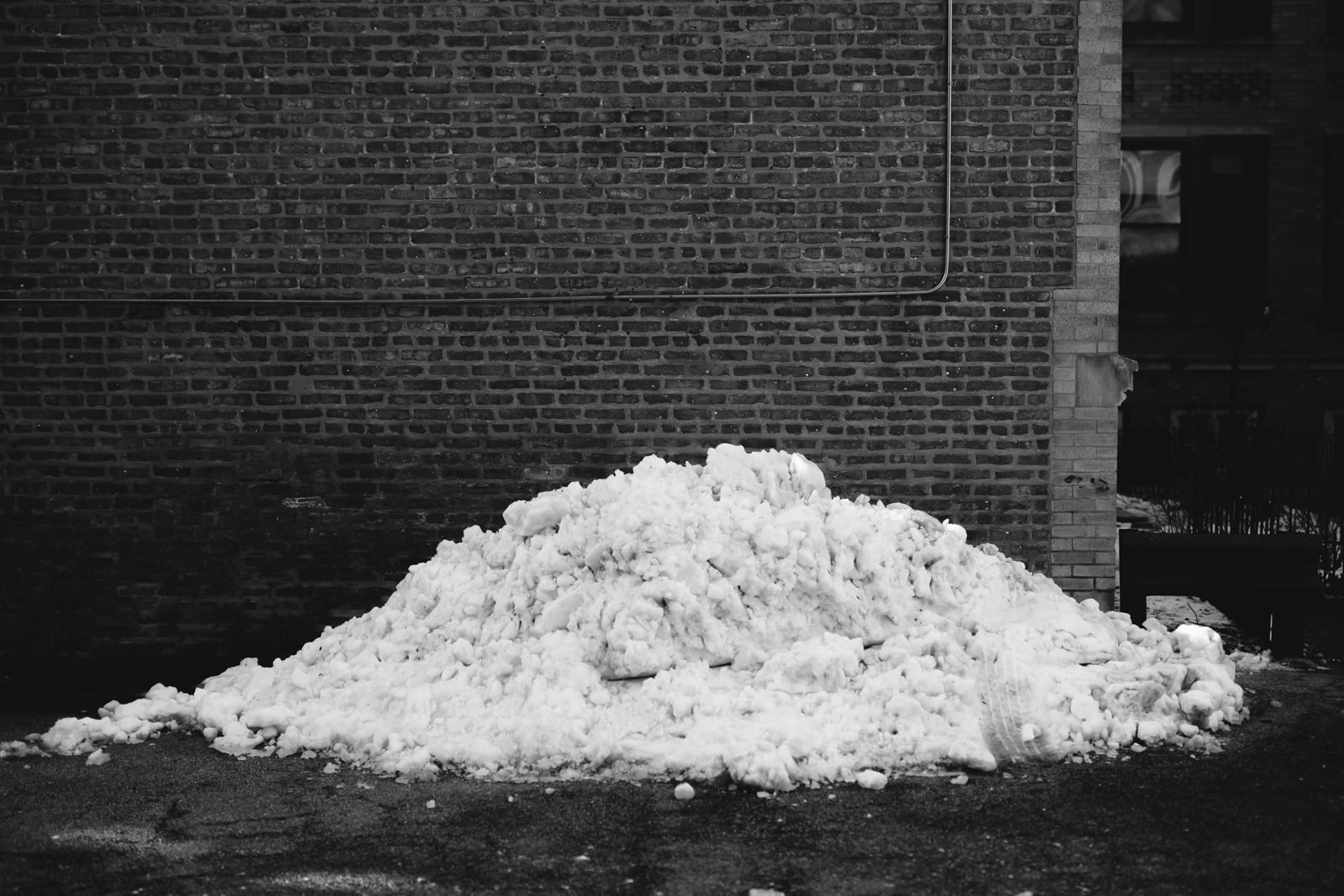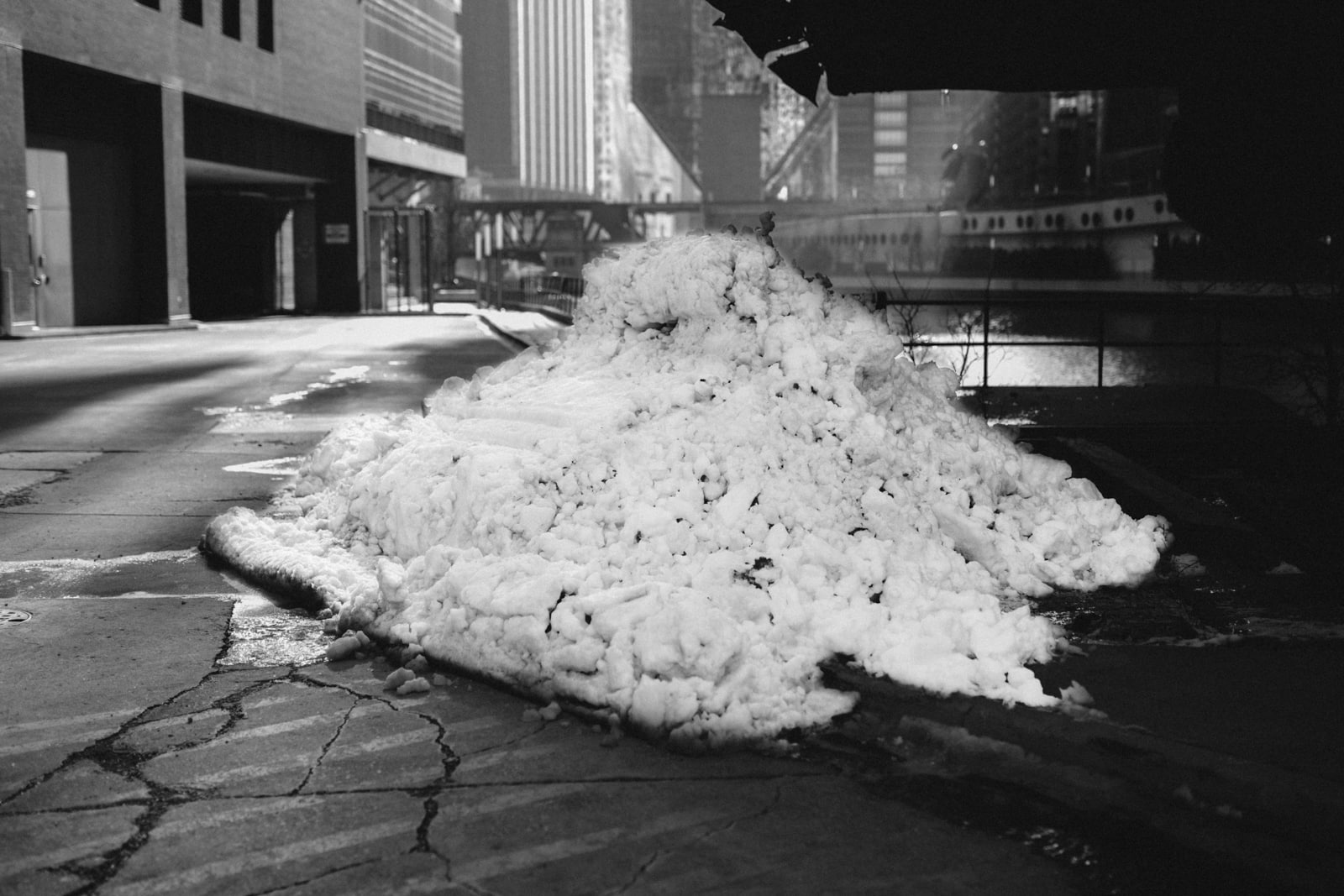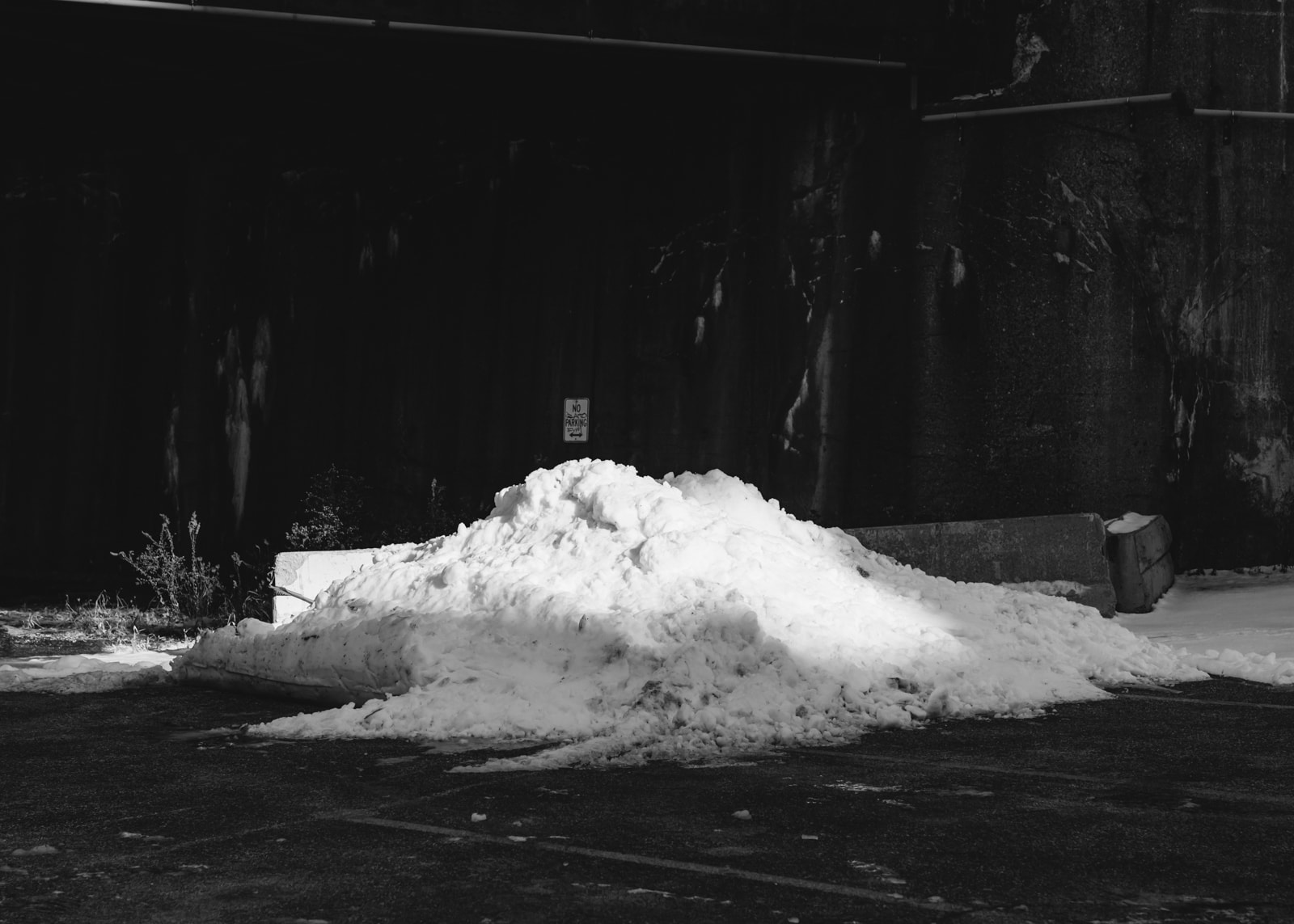 ---
---