The fallen trees in Lake Ray Hubbard become stark silhouettes as they lay in the muddy water with their roots tethered to the shore.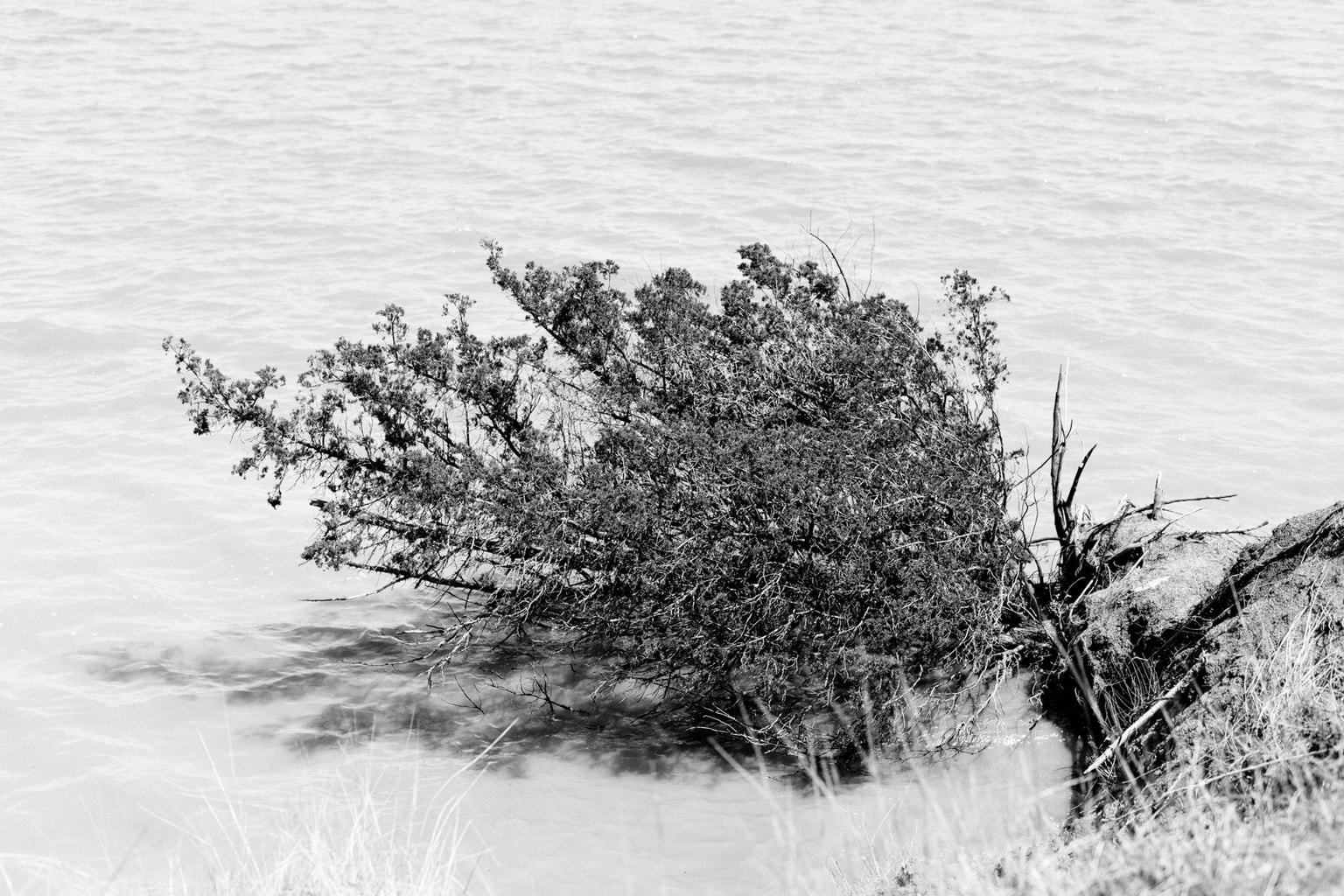 About a month ago Andrea and I moved here to Rowlett, Texas. We moved into some apartments with a great view of Lake Ray Hubbard. I had been living in Dallas for over 10 years and near downtown for 7 of them. This is a huge change for us but so far we are liking it. Though, at times, I do miss the atmosphere of the city and all the wonderful photography opportunities there.
In this new place, I'm looking for ways to continue expressing myself and my creativity. Initially, most of the sights here didn't appear as interesting to me as in Dallas. But I've been learning to be more present mentally and creatively. I'm now learning to pay more attention to the details of this area.
This past week I've been noticing the trees in Lake Ray Hubbard that have fallen into the lake due to erosion. These trees can be seen all along the lake's edges, especially in the less built-up areas. I find them interesting, it's like they are holding on with every inch of might they have to prevent them from floating off into the lake. Also, the lake's water is very muddy, there is zero visibility. When making photos of the lake in black and white, the water looks milky.
The sight of the trees laying in this milky-like water is really interesting to me. So yesterday, I went on my first photo walk since we've moved here. I walked an off-roading trail that runs along the lake. On this walk, I focused on capturing these trees.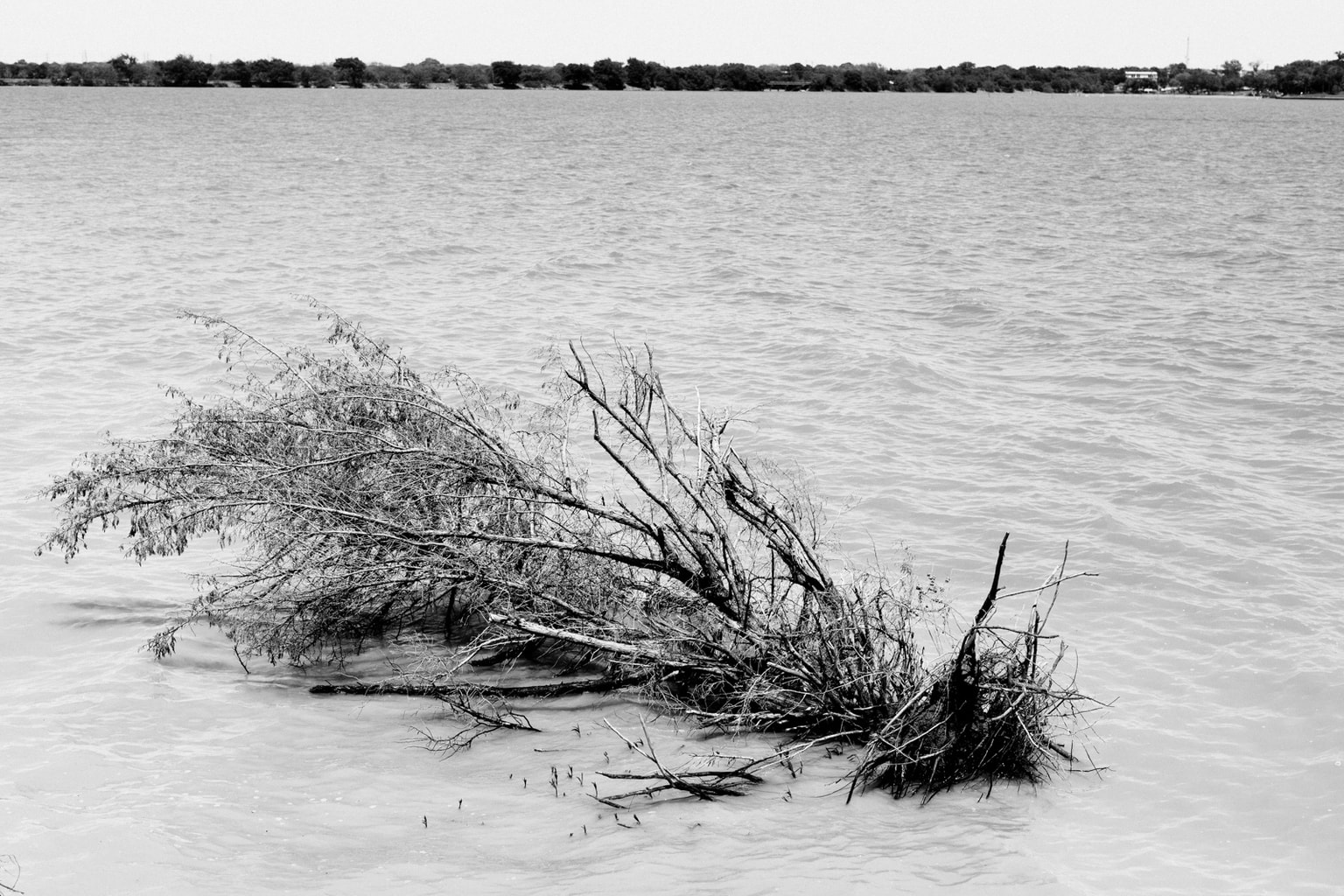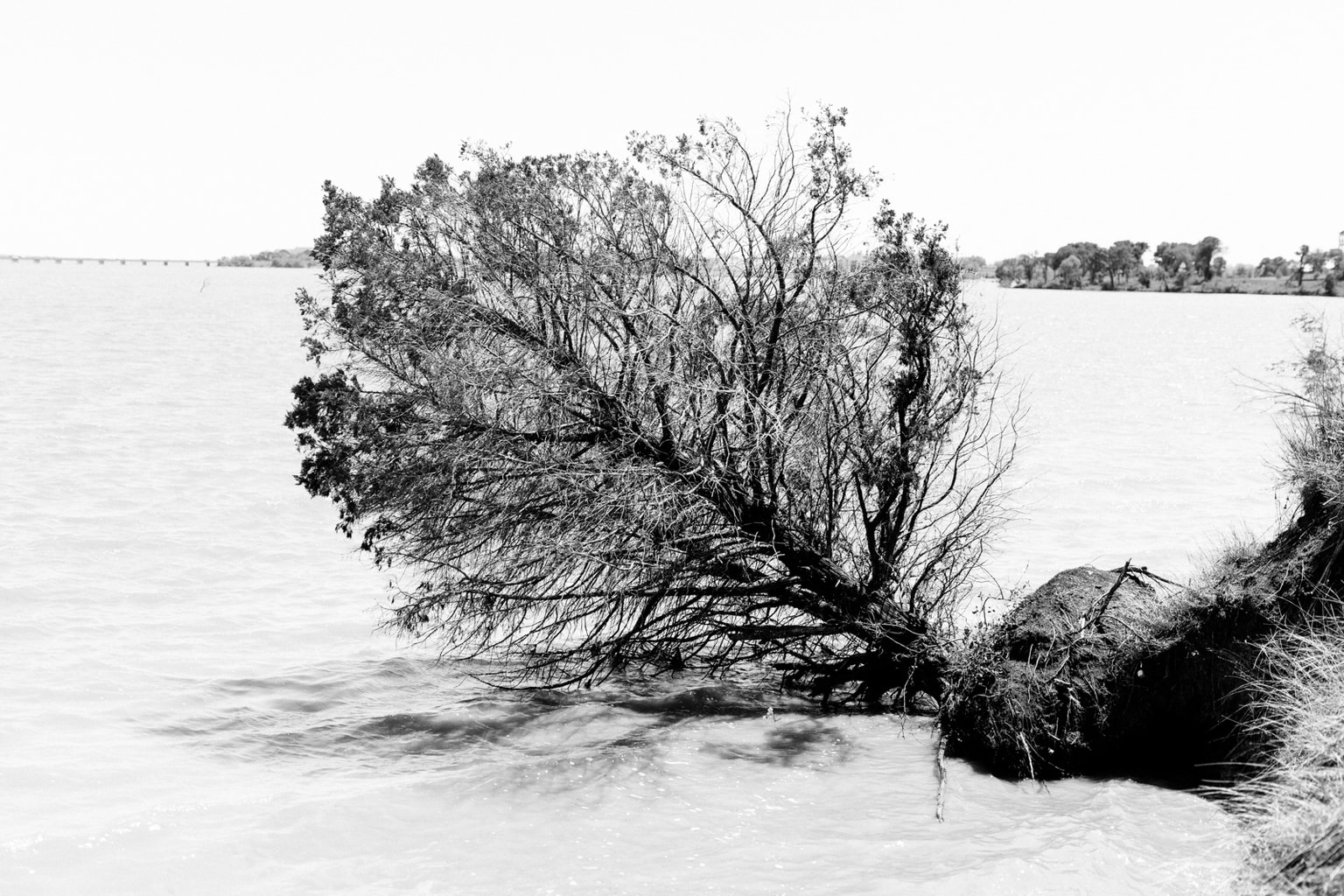 ---
---