This is tsunami Survivor K. Pasupathi's incredible story of how he saved his and another person's life when the 2004 tsunami hit Puducherry, India.
"The tsunami waves reached the top of that lighthouse." K. Pasupathi pointed out as he shared his courageous Tsunami survivor story of how he survived the infamous tsunami of December 26, 2004.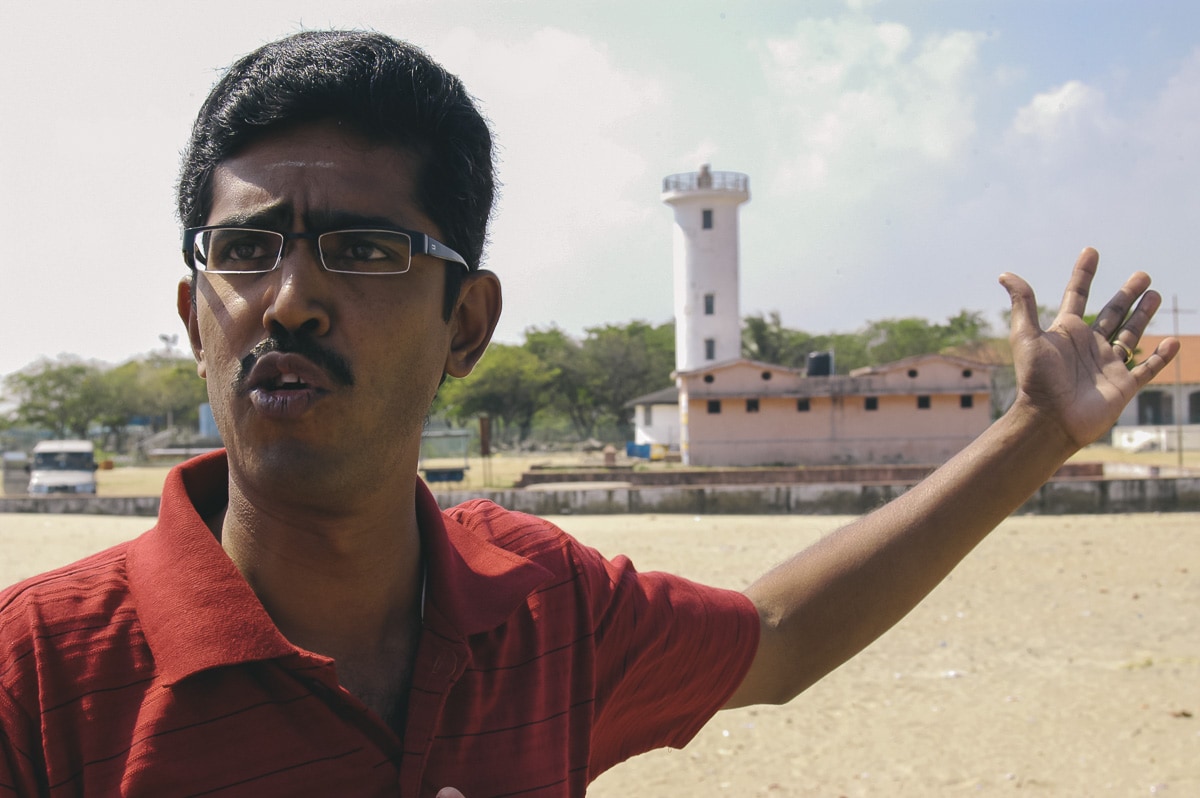 The Tsunami
He said it was a typical pretty day when he and several of his successful friends were on the beach in Karaikal, Pondicherry, India, playing tennis together. Suddenly, he heard a sound that he described as running water pouring from a faucet coming from the ocean. He stopped and looked out to the sea and noticed the water quickly rising. His feet were already underwater before he realized what was happening.
Like any other day, he had brought his high-end $1,000 tennis racket with him and a couple of others that had cost him hundreds of dollars. Fearing for his life, he dropped them all and started running as fast as he could from the rising water. He saw a line of trees ahead of him and thought to himself that if he could quickly climb up one of them, he would be safe.
Unfortunately, not fully realizing the danger they were in, Pasupathi's friends stayed behind, to gather and pack up their expensive tennis rackets.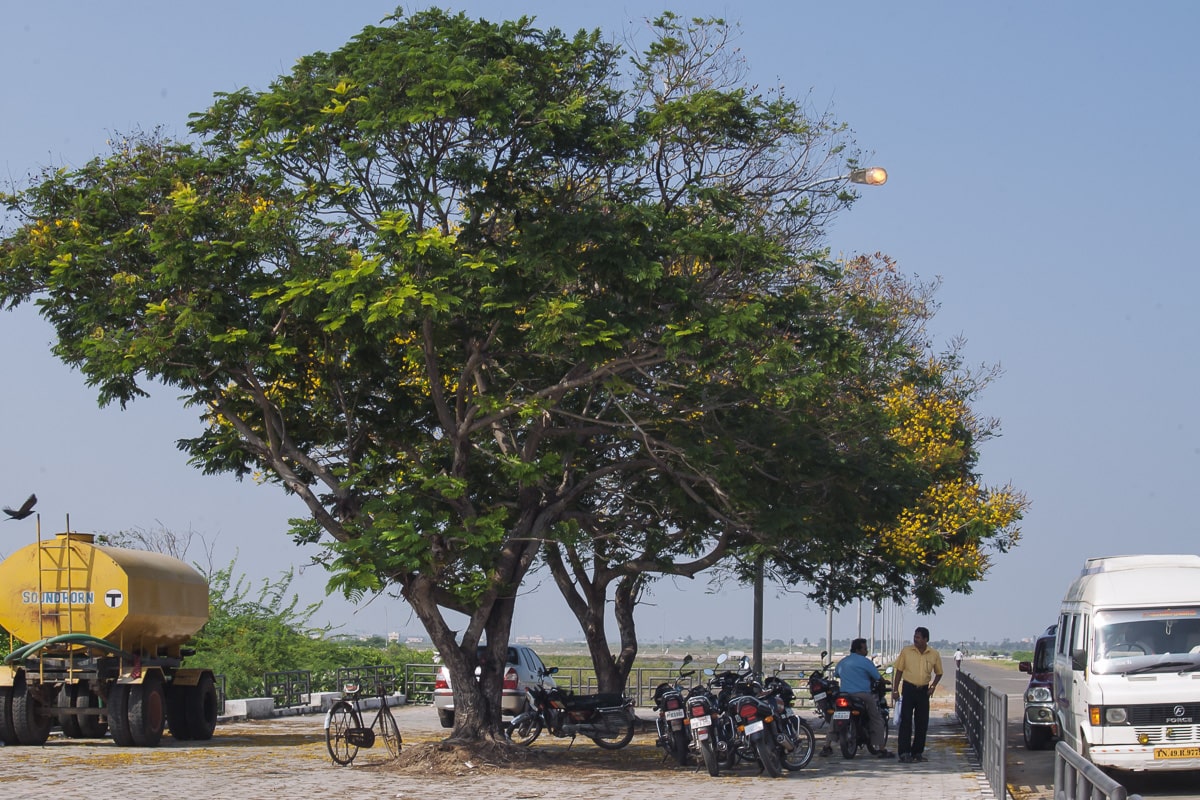 The Movie "The Day After Tomorrow" Helped Save His Life
He was about to climb up a tree when a scene from the movie, "The Day After Tomorrow" came to mind. It was a scene where the main characters were running from a tidal wave and someone suggested they go into a building that was behind another building for additional protection.
As K. Pasupathi was running, he looked up at the trees ahead and saw one behind a guest house. He ran over to it, and the moment he jumped up to grab a branch, the water came rushing by.
Holding On For Dear Life
After he felt safe from drowning, he took and look around at the flooded landscape. He realized that his friends and the other trees, which also had people in them, all had been tragically washed away. The guest house blocked the brunt of the tidal wave thus protecting the tree from being knocked down. That guest house had protected him just as he thought it would from his memory of the movie, "The Day After Tomorrow." He then climbed as high as the tree branches would support him; at his highest point, the water was still touching his feet.
The road in the photo below was completely lined by mature trees that were destroyed in the tsunami.
As he sat there in the tree, he saw a boy struggling in the water and drifting by him. He reached out and grabbed the boy and pulled him to safety. They both sat in that tree, handing on to it for dear life for some time. After the water had gone down low enough, he climbed down the tree and swam to another tree nearby, and climbed that one while holding the boy. He did this from tree to tree until he was far away from the beach and the water was low enough to where he could stand up and walk.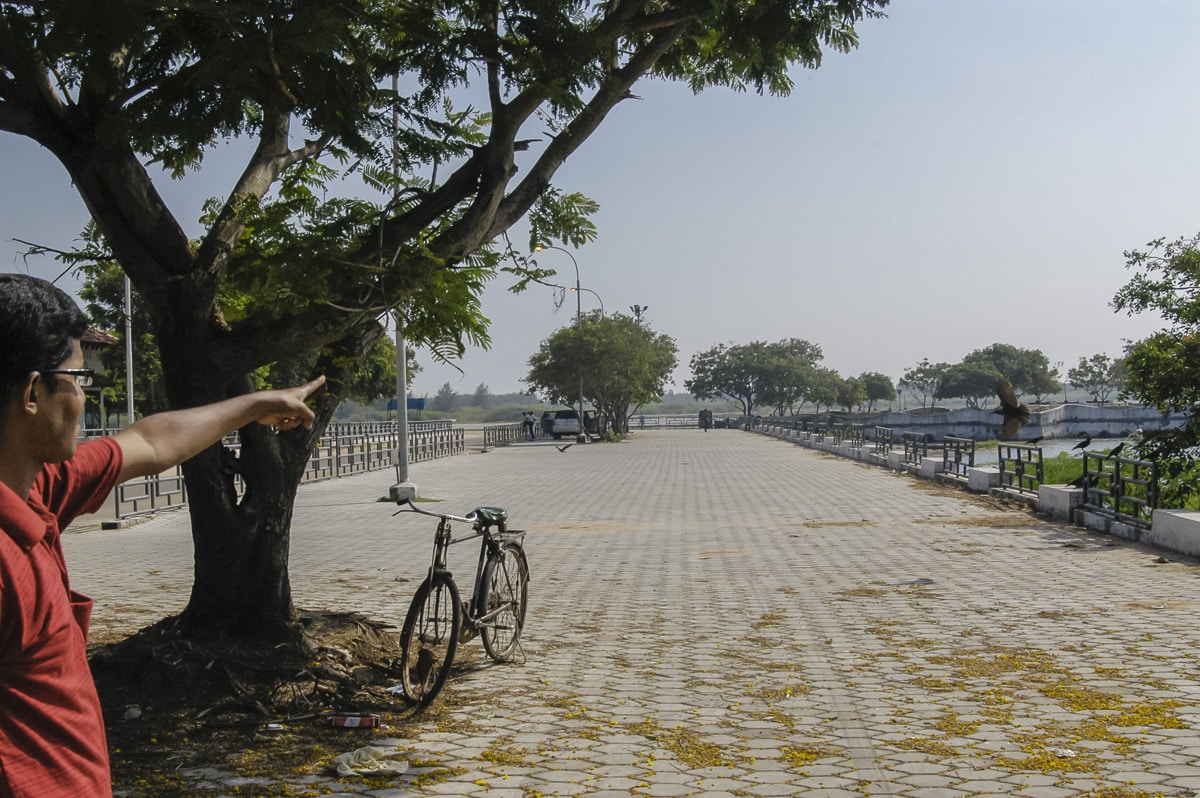 Tsunami Survivor K. Pasupathi pointing to where the tsunami's water rushed by.
Getting Help
When he finally made it to town, the water in the street was still up to his chest. A short time later, He was able to get a hold of a friend of his in the government about what happened. His friend was then able to contact the coast guard. The coast guard went to the beach to look for K. Pasupathi's friends, but, Pasupathi sadly said to me, "they were all found dead."
Life After The Tsunami
He told me that for a long time the trauma of the tsunami still affected him. Especially the sound of someone turning on running water. That sound, he said, would cause him to go into a panic for a moment.
Today was the first day he had been back to this beach. It had been over 5 years since the tsunami. Fortunately, I was there with him to hear his incredible tsunami survivor story.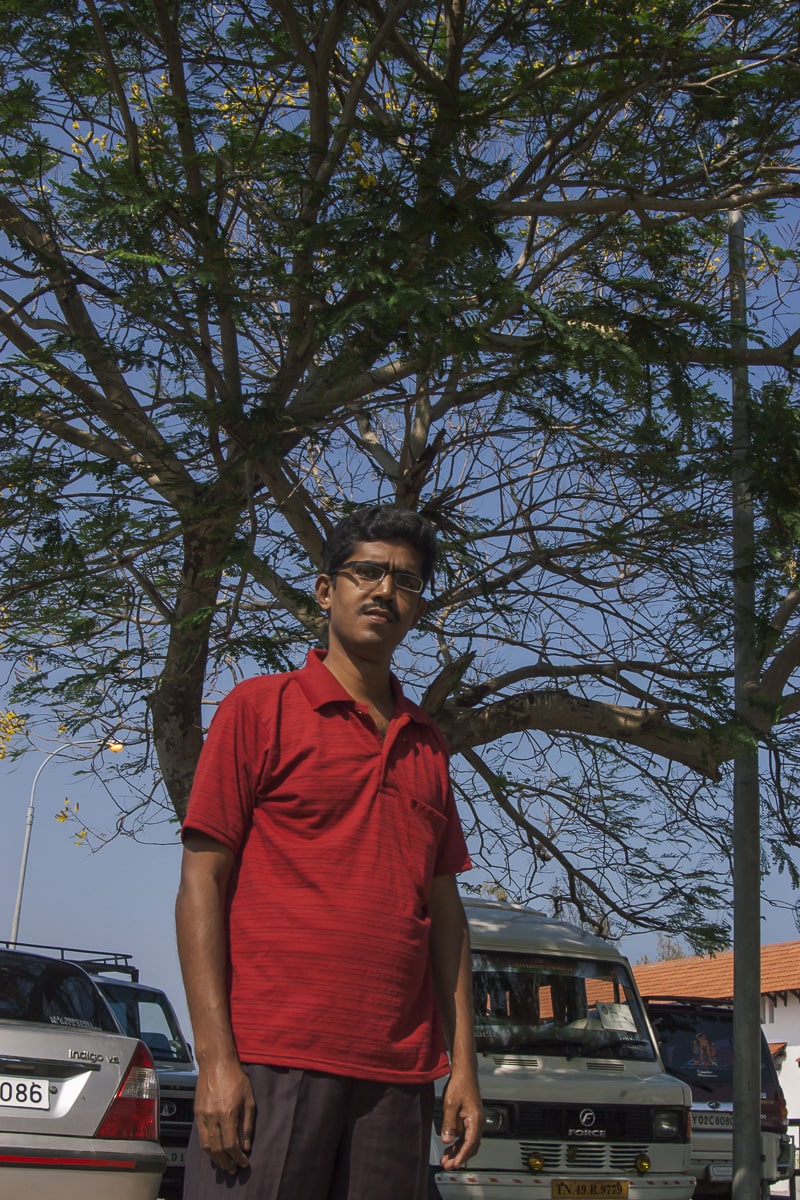 Tsunami Survivor K. Pasupathi standing under the tree he held on to save his life
More Photos From My Incredible Trip to India:
---
---