These urban exploration photos are of an abandoned house that's rotting and decaying in the rural town of Martin, Michigan.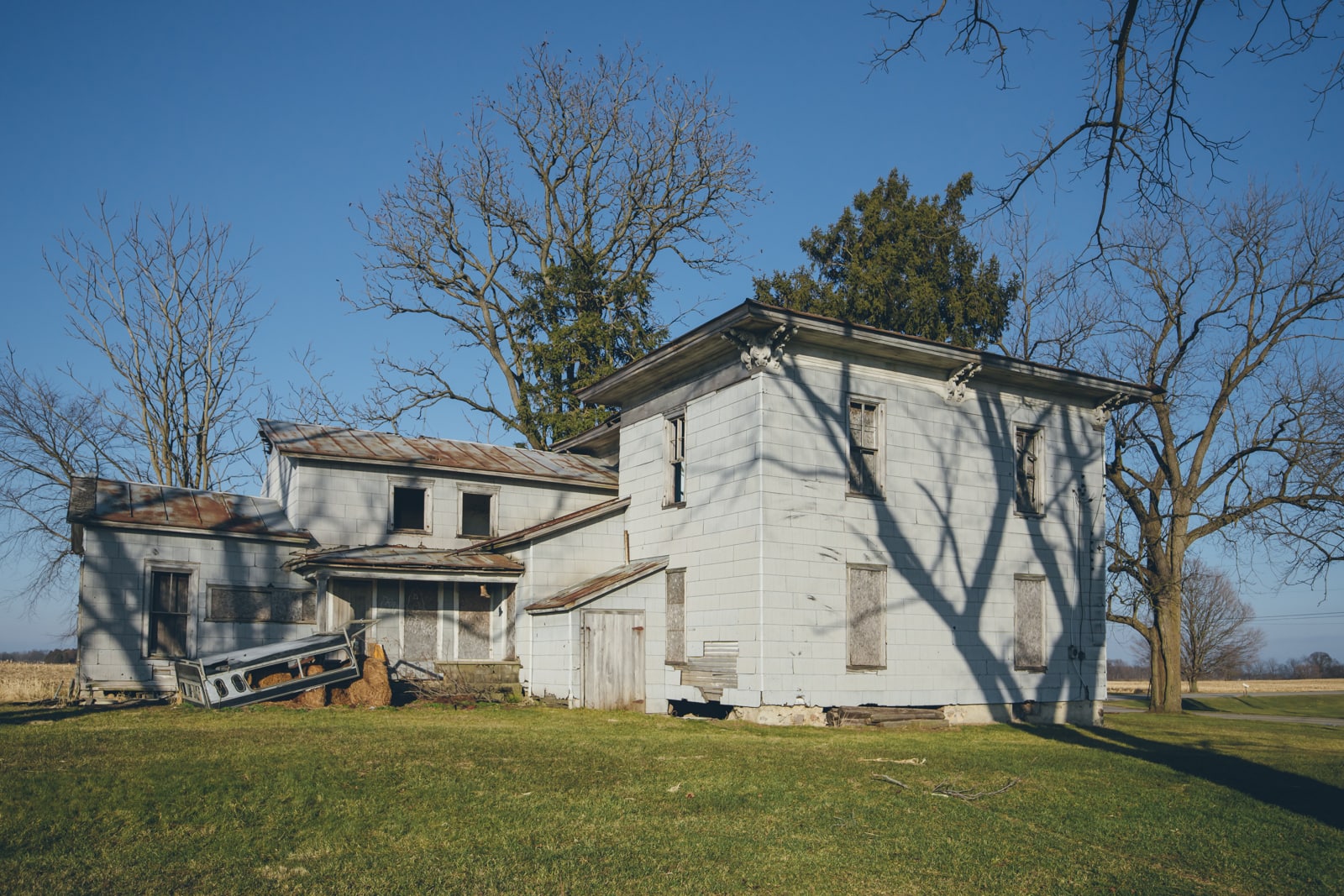 While I was in Michigan, I would occasionally drive around in the countryside looking for interesting things to photograph. There are beautiful landscapes everywhere I look. Picturesque farms, 100-year-old Dutch barns, and rolling hills. Sometimes what catches my eye are the abandoned houses. The houses that look lived in with deep histories that now sit empty and decaying. When I have a chance, I stop and take urban exploration photos of the abandoned houses.
Photos Of The Abandoned House
This house caught my attention because it looks like it had several additions added to it throughout the years. The architecture of it looked hodgepodge and random. That's what I liked about it, it looked personalized and lived in.
When I arrived at this house, I walked up to it and the backdoor was wide open. I walked right in and started taking urban exploration photos. It obviously has had other people staying in it and vandalizing it. Maybe squatters or drug users or teenagers messing around. There also was animal feces everywhere. It smelled pretty bad. The house was in terrible shape. Evidence of the former residents was sparse but evidence of vandals and animals staying there was everywhere.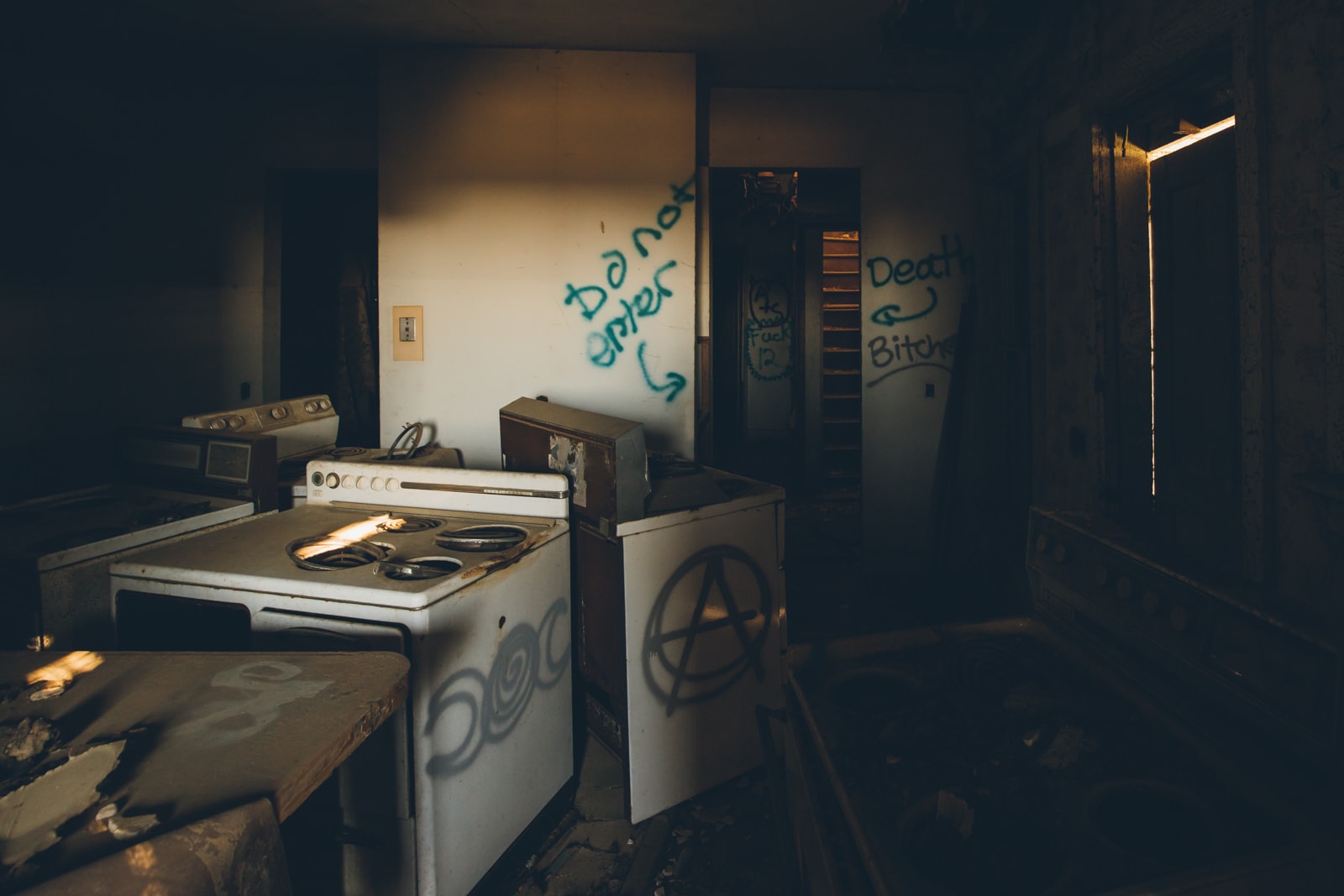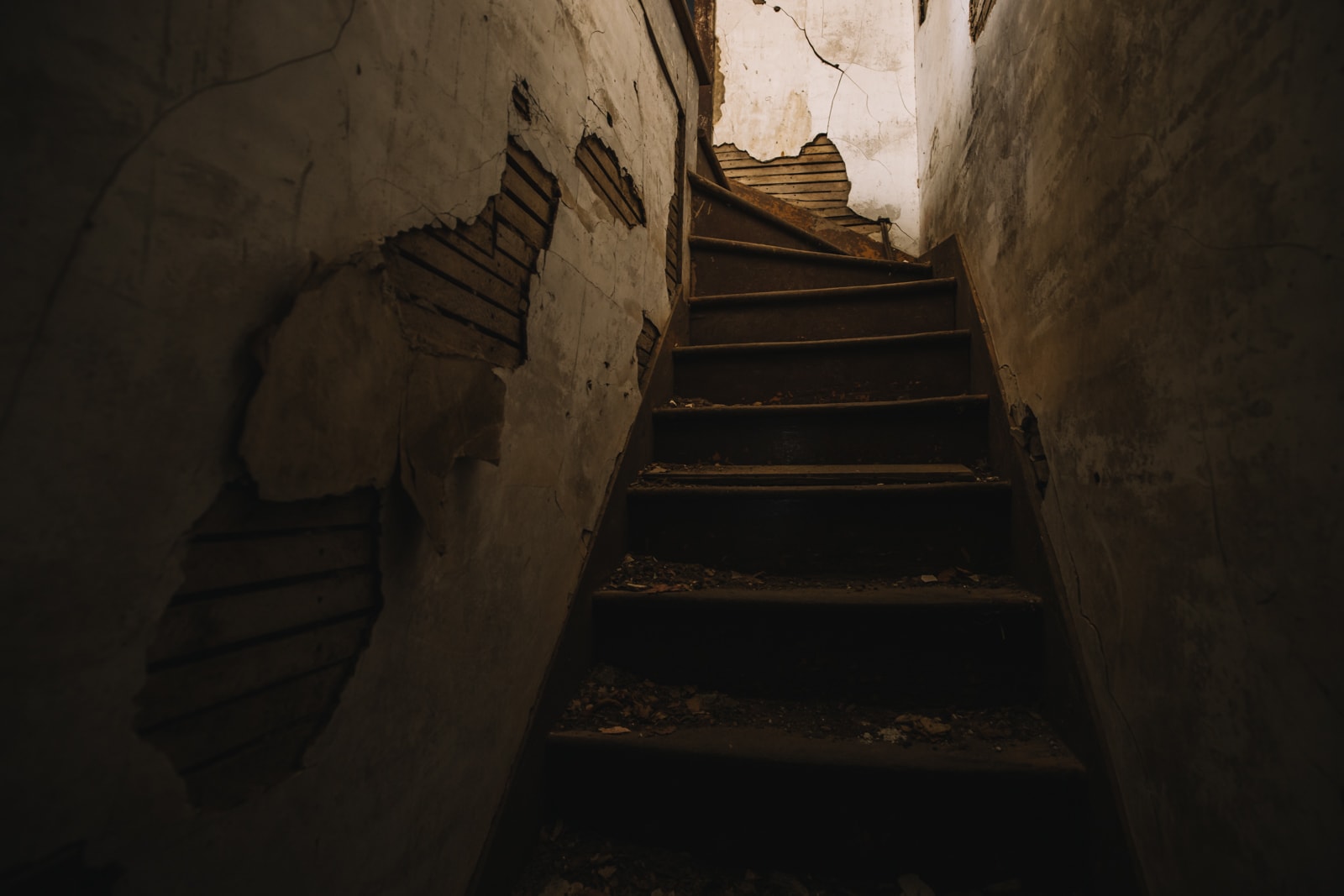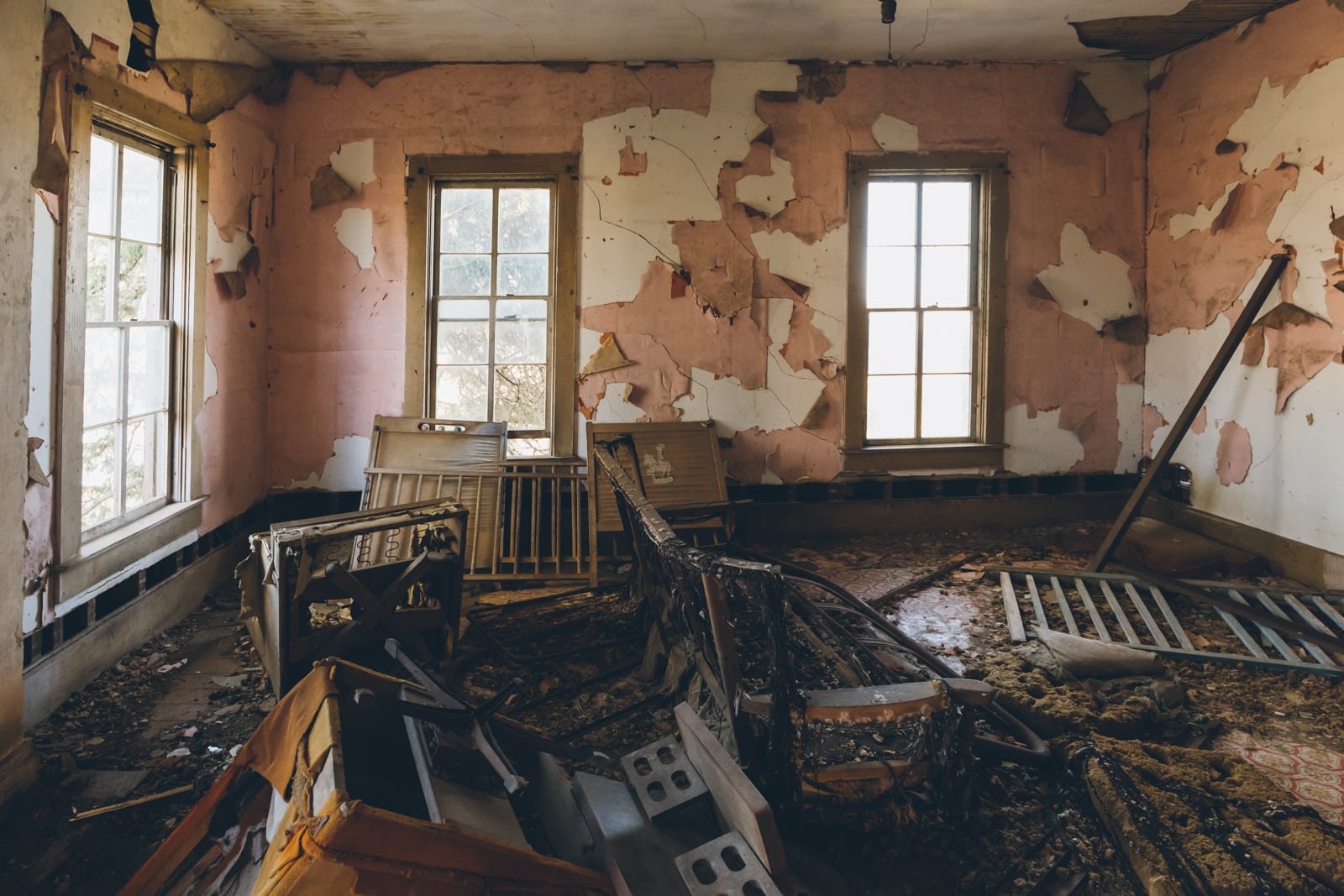 Scenes like the photo below are what I look for. Scenes that show that passage of time. You can see work by the original builders and the former residents in the form of paint and wallpaper. Each layer is hidden by a new layer, making the history of the house almost invisible. But then, when neglected, the decay reverses all the layers and once again makes the hidden history of the house visible.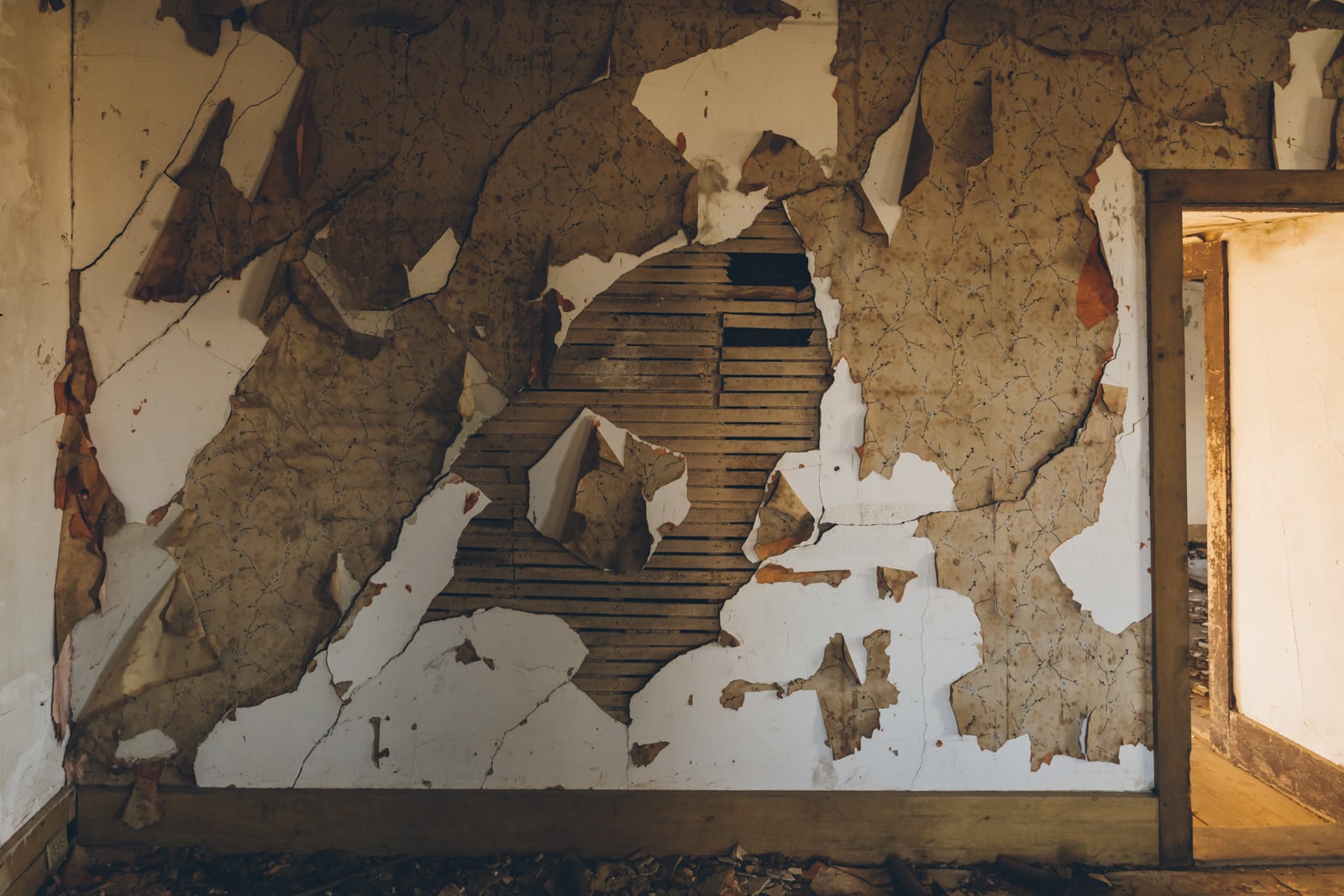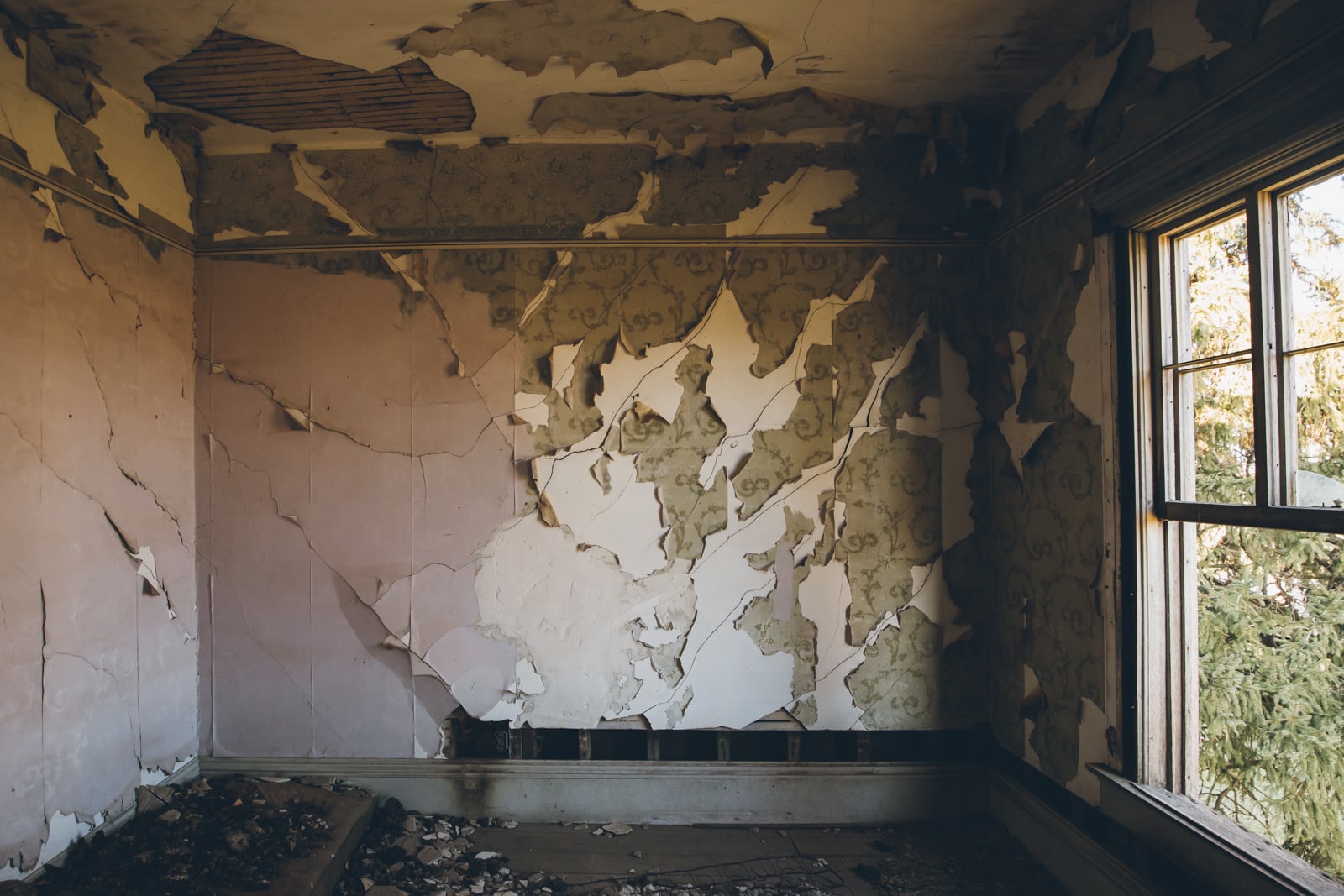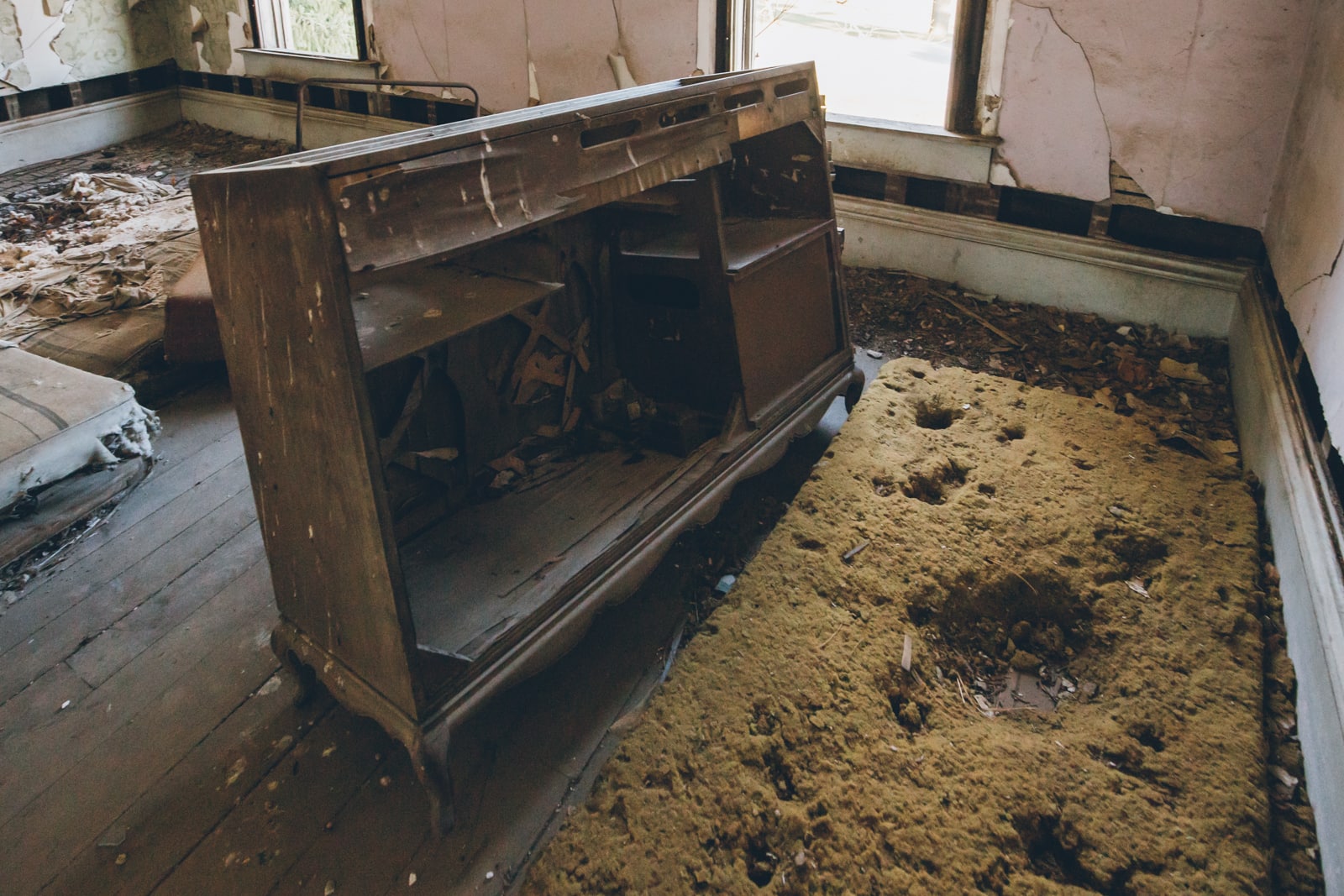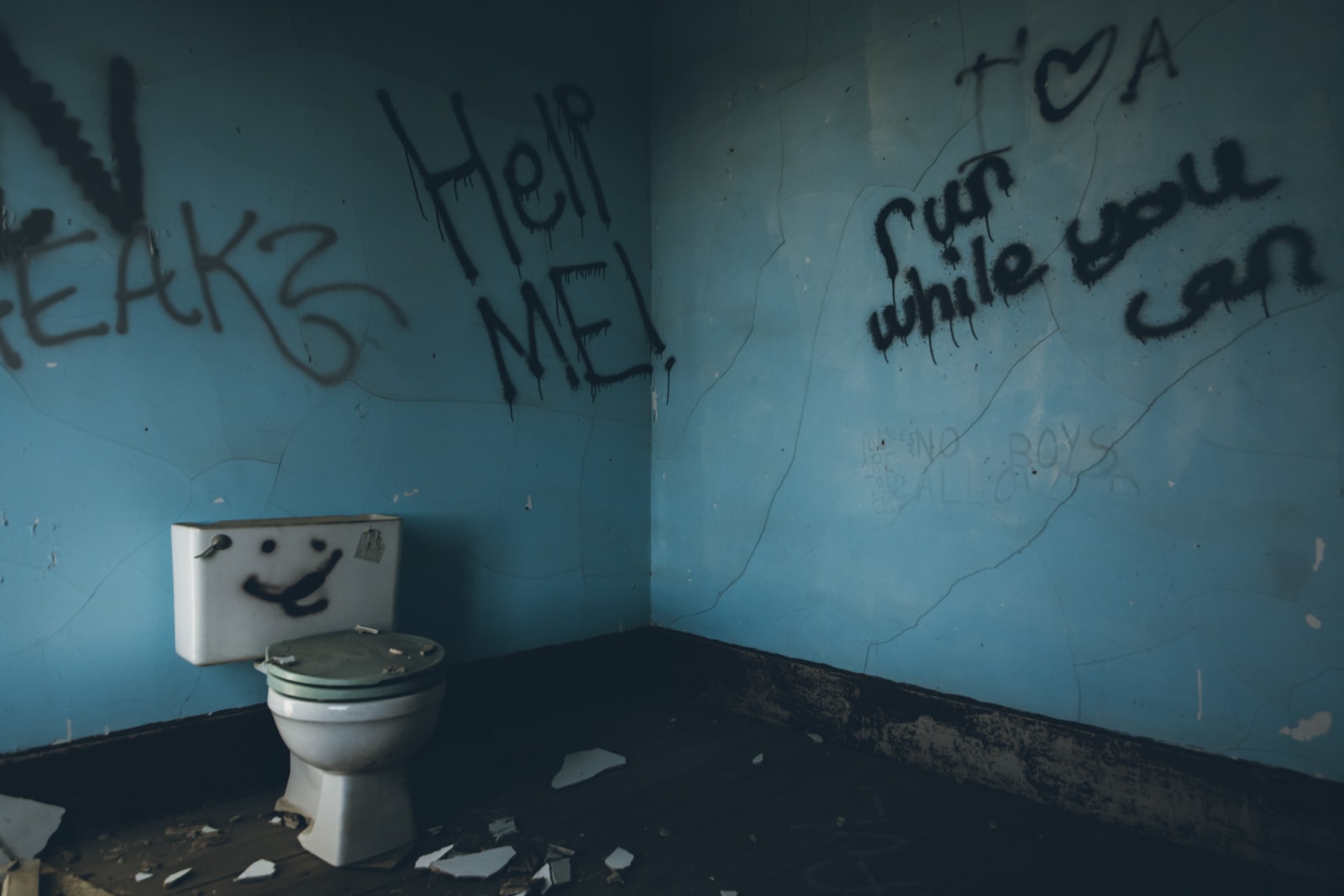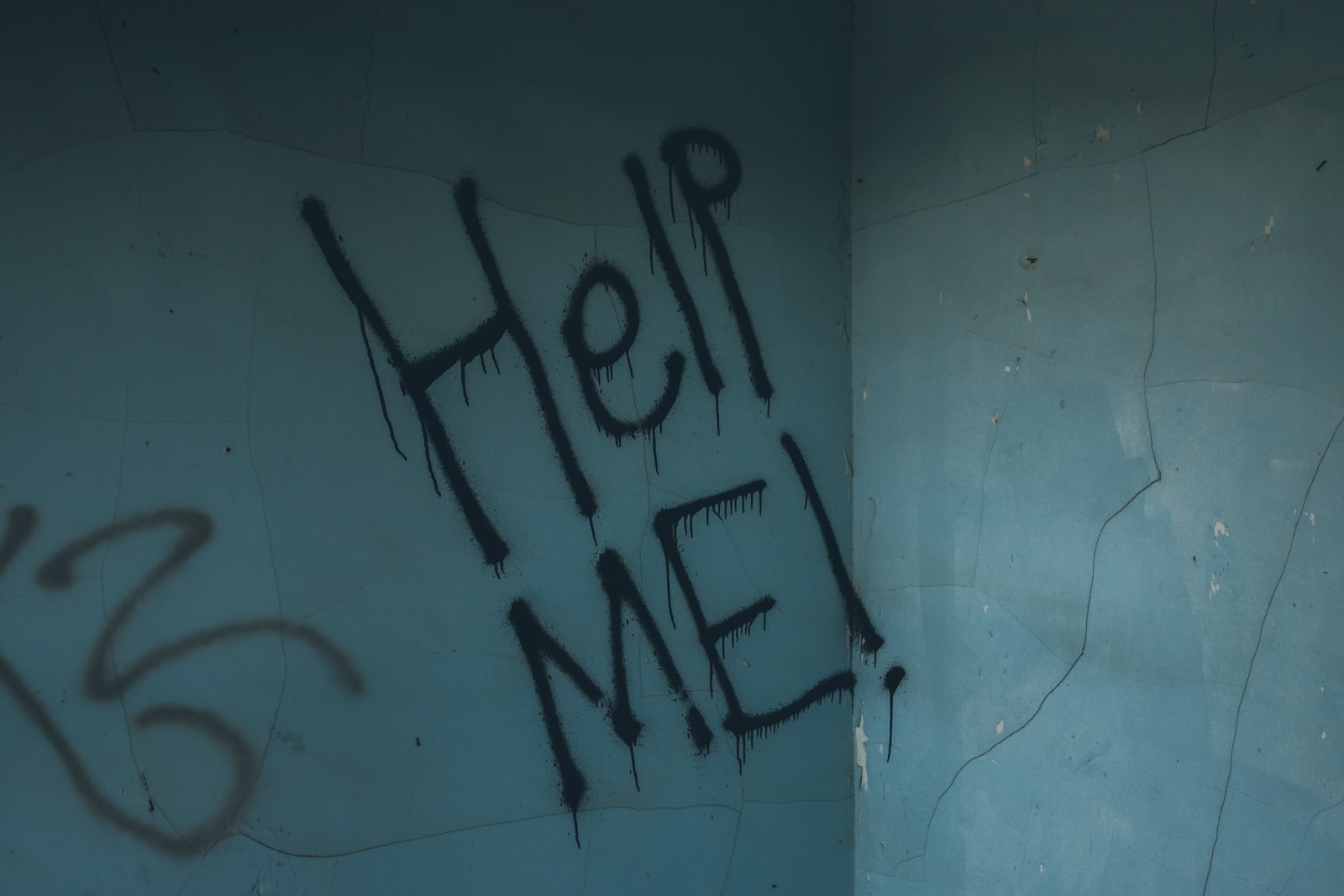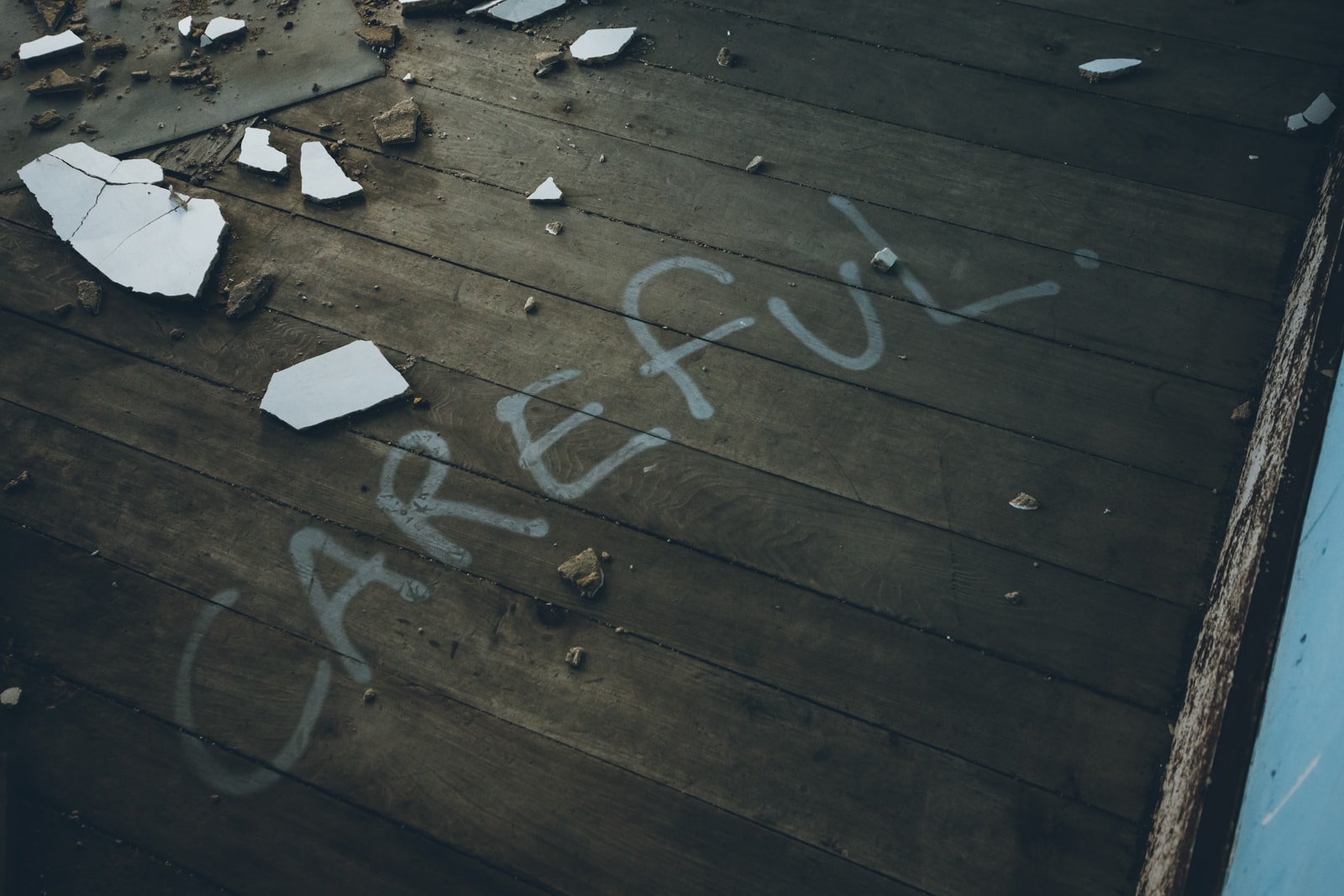 This old TV was sitting in a corner on a pile of feces and broken tiles.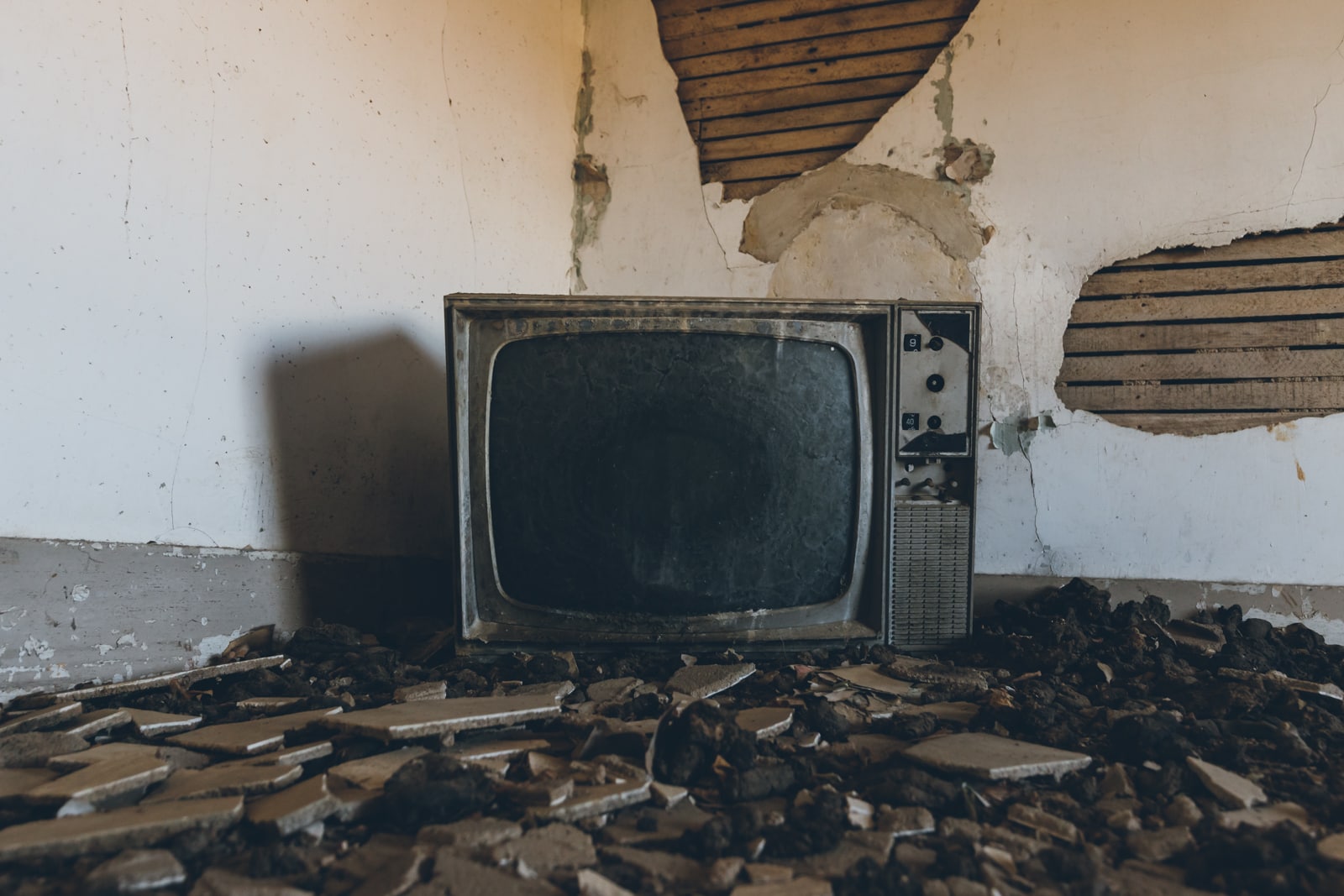 This corner of the house on the second floor is completely rotting away.
---
---