An old rusty billboard in Arlington, Texas, a city about 20 minutes outside of Dallas, proved to be an interesting place to do some urban exploring and get some really cool and grungy urbex photographs.
I love doing urbex photography, especially in unique places. Today I found this old and rusty billboard hovering above a vacant parking lot in Arlington.
The scene was pretty barren without a lot of interesting things there at all. I thought the photos would look best as black and white because of how barren the area was. Also, the rusted texture of the billboard was more obvious in black and white.
Private Property? No Trespassing? The urbex photographer's invitation, haha!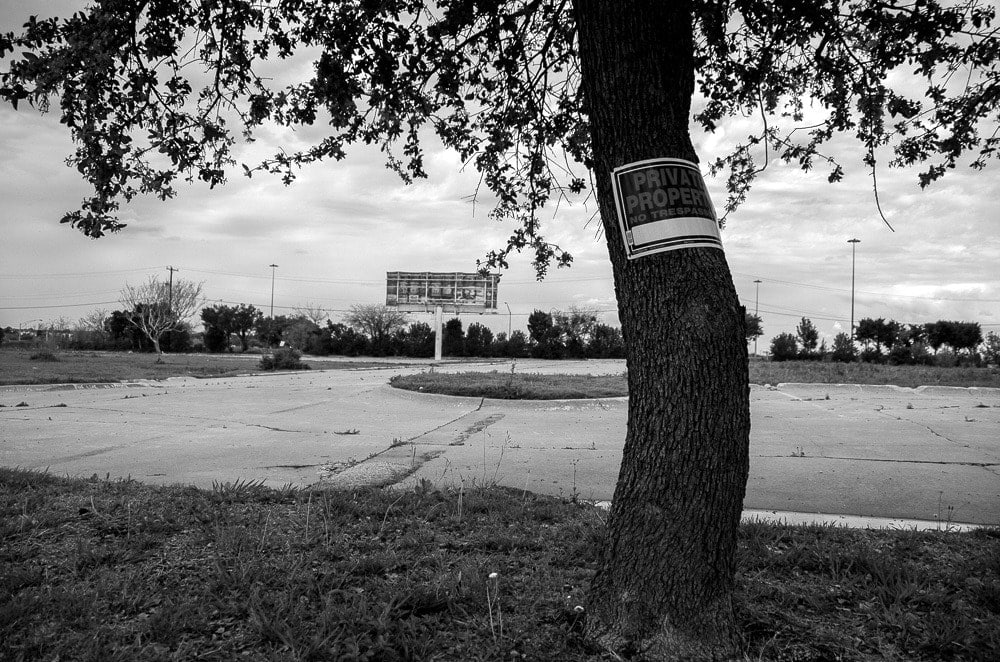 The empty space primarily seemed like it used to be a parking lot at one point. I couldn't tell if there had been a structure in the grass before or not.
The dead tree provided a nice contrast with the billboard. The tree a lifeless organic structure and the billboard, a lifeless human structure.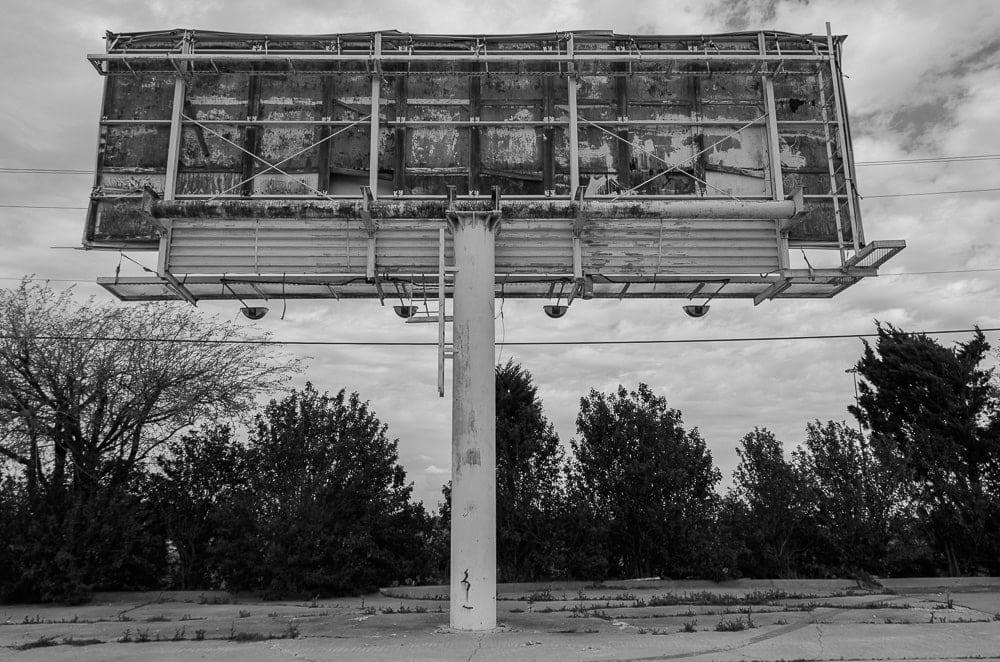 This old rusty billboard was located near Six Flags Over Texas. In the background of this photo, you can see rollercoasters at the theme park.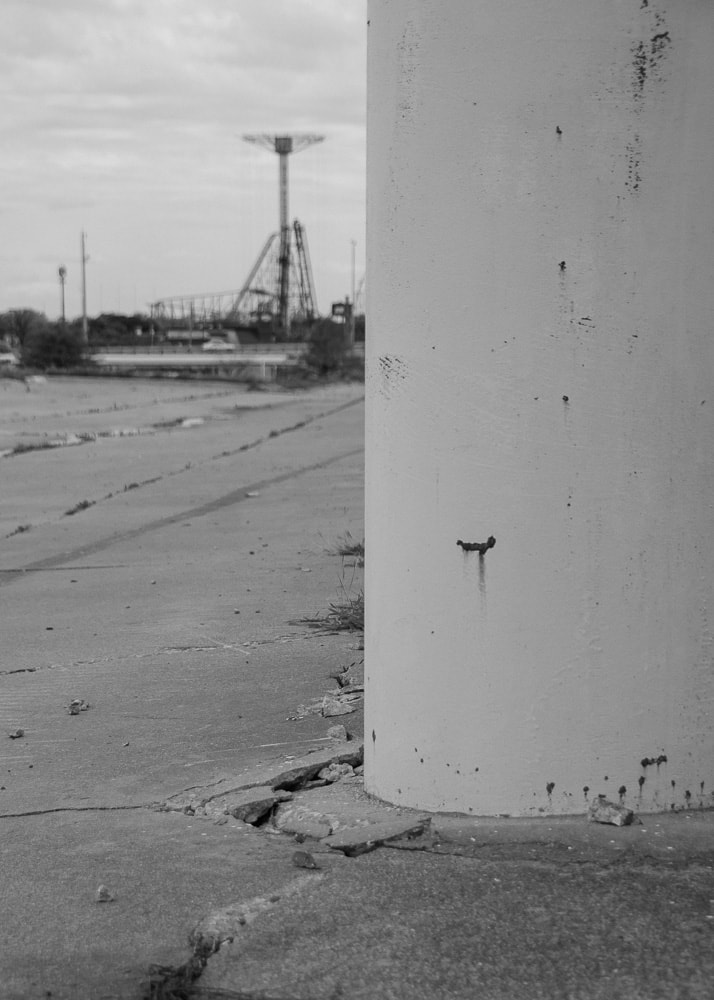 The billboard looked so old and decayed, I wondered how old it was.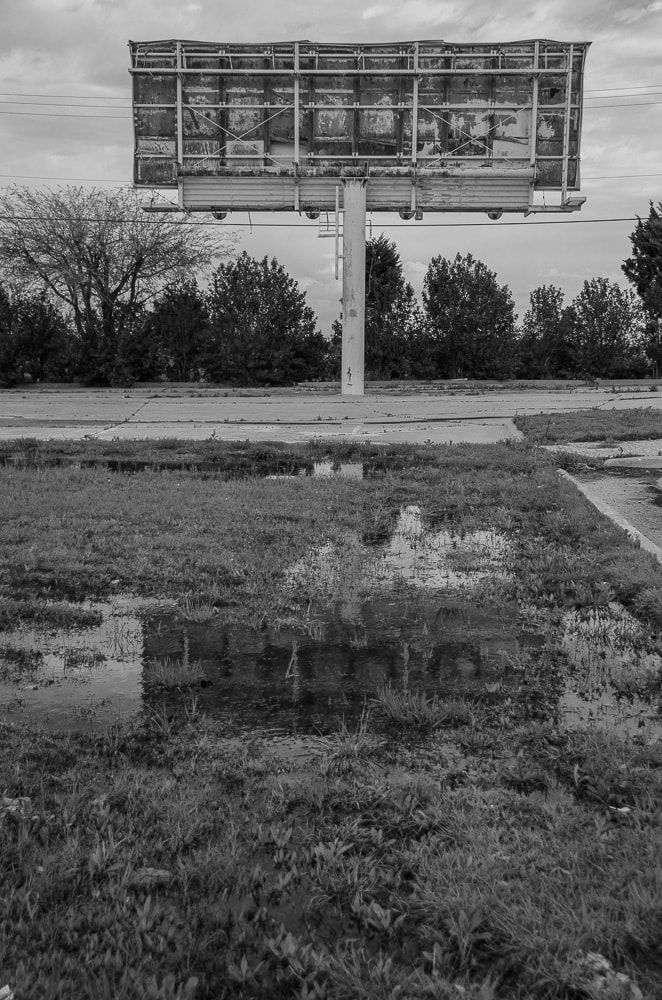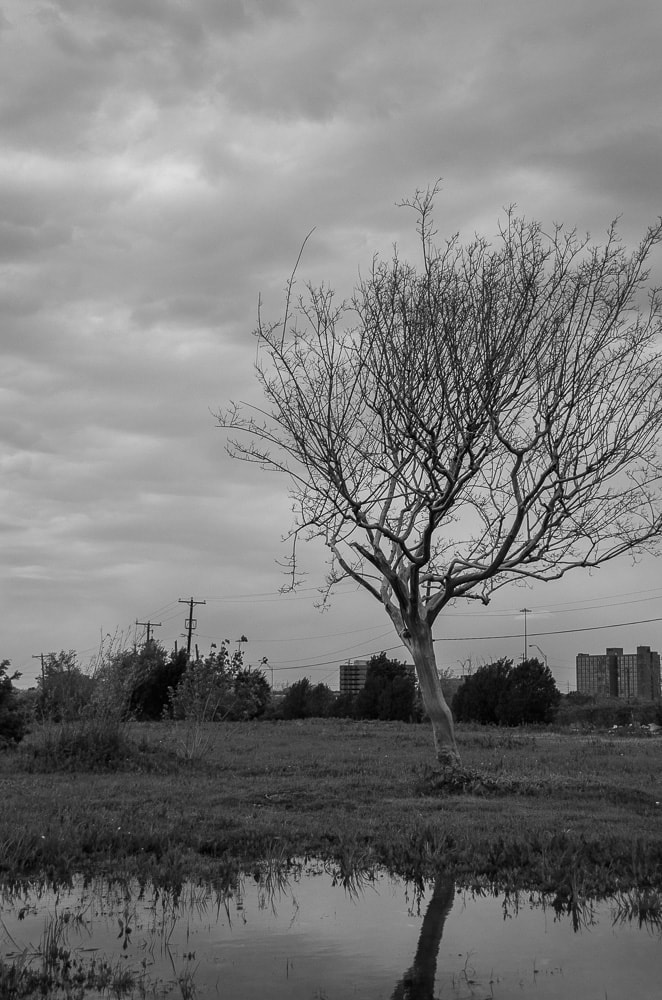 Urban exploring such barren and desolate is fun for me. It reminds me of the fleeting nature of life. It keeps me humble about my own life and posessions.
---
---