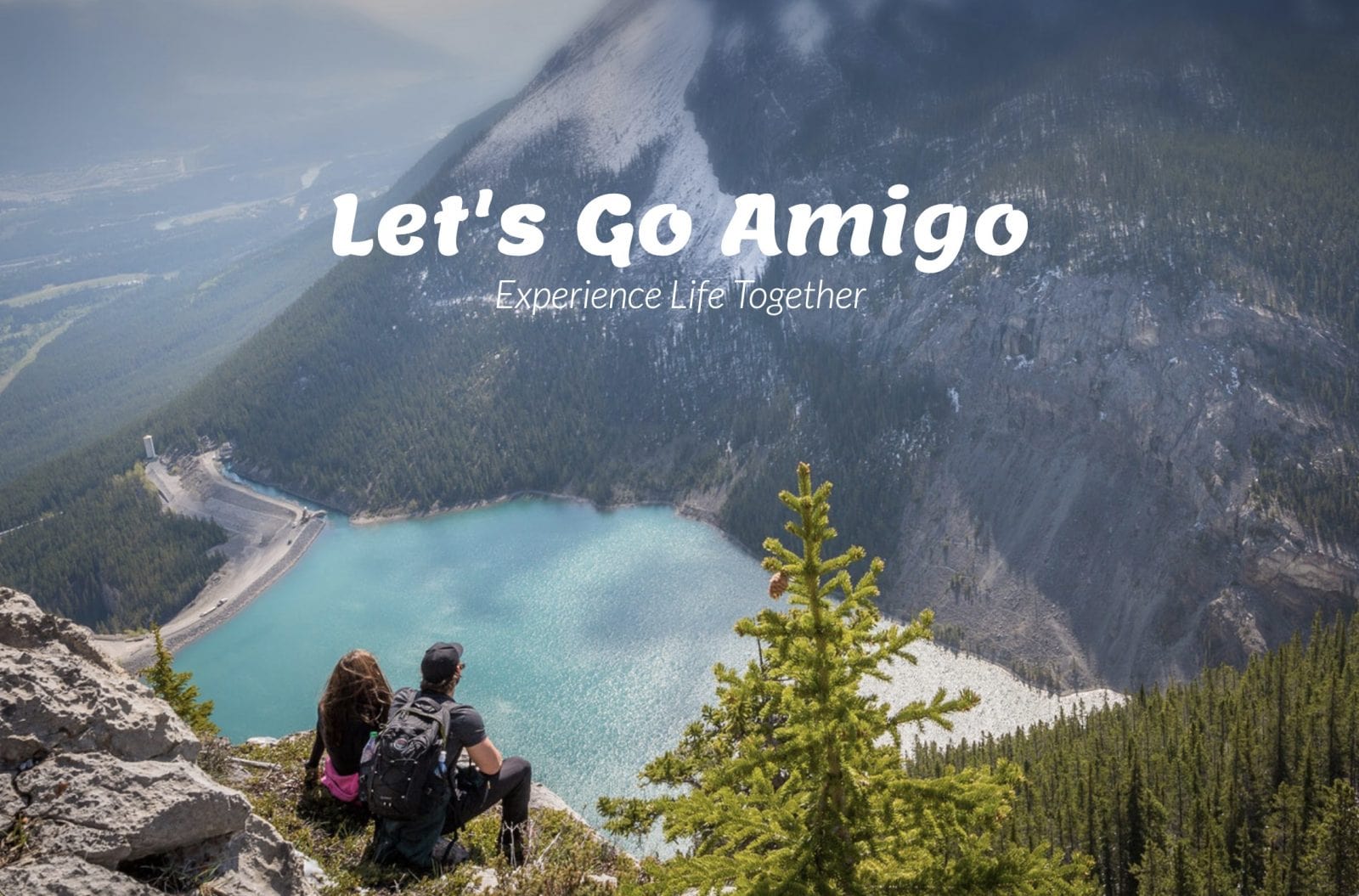 User Experience Case study for Let's Go Amigo, a modern and fun travel app that facilitates group traveling with friends and family.
Case Study Introduction
Millennials are expected to travel more than any generation prior. There should be an app that helps them and other groups of people plan trips together. 
Being part of a large family, I am the oldest of six children, has a lot of great benefits, namely, I always had a friend to do things with. When we all became adults we ended up living far apart from one another spread across the United States. Despite the distance, we all remained in close contact with one another. One of the biggest challenges we have had is organizing trips together. Growing up, my parents took us on camping and road trips every summer, we have not been able to plan trips together since becoming adults because planning and saving for trips for six different people and their spouses at all different stages of life has proven to be almost impossible for us.
I searched the app store for an app that could help facilitate saving and planning trips for groups of people. I realized that there were no apps that facilitated saving money for groups of people. But I did find a couple of apps that helped with specific aspects of traveling for groups, like bill splitting, itinerary sharing, and sharing locations and activities. There was no app specifically for people to completely plan trips with their friends and family.
Let's Go Amigo, a fun name for a fun app that helps facilitate group traveling with friends and family. The main goal of the app with be to allow users to figure out when everyone is available to go on the trip and what kind of activities can they can do as a group to ensure everyone has an amazing travel experience that is not only fun for each person but also feels authentic. 
The goal of the on-boarding process for Let's Go Amigo is to make it fast, simple, and trustworthy. This analysis focuses on that process to ensure the design and function meet those goals for users. 
Executive Summary
We designed Let's Go Amigo's on-boarding process to be fast and easy for our four user personas, who were two couples. Then we identified the personality type that would most likely download this app and share it with her friends. We call this person the Alpha Planner. Jessica, our user persona was the designated Alpha Planner. We created a user journey for her to anticipate her experience while using Let's Go Amigo.
After three prototype iterations, we tested it with seven actual users and recorded their feedback. Though we did hear the words "fast" and "easy" from the testers, there were still challenges that users encountered while trying to sign up. One user pointed out several things they would have liked to do that were not offered by Let's Go Amigo. They also had trouble with a couple of tasks. Despite all of this trouble, users were generally able to get through the signup process very quickly, all but one user completed it in less than 3 minutes. 
A few of the main problems we found and were able to fix:
Problem – Could not find edit button on the summary page
Solution – Made the edit button bigger and added the word "edit" next to it.
Problem – Thought instruction screen was an ad because of sudden change.
Solution – Kept instruction screen very similar to initial screen.
Problem – Users were not sure if emails/texts were actually sent to friends.
Solution – Created a confirmation screen after invites were sent.
Opportunities
Add the ability to connect to user's contacts on the phone.
Generate a link for the user to copy and paste if can't remember email and phone.
Make instructions shorter, clearer, and more contextual.
PDF Of Full User Experience Case Study:
---
---