Fredericksburg, Texas, known for its numerous wineries, German heritage, and rich Texas tourists, is a quiet town full of simple pleasures.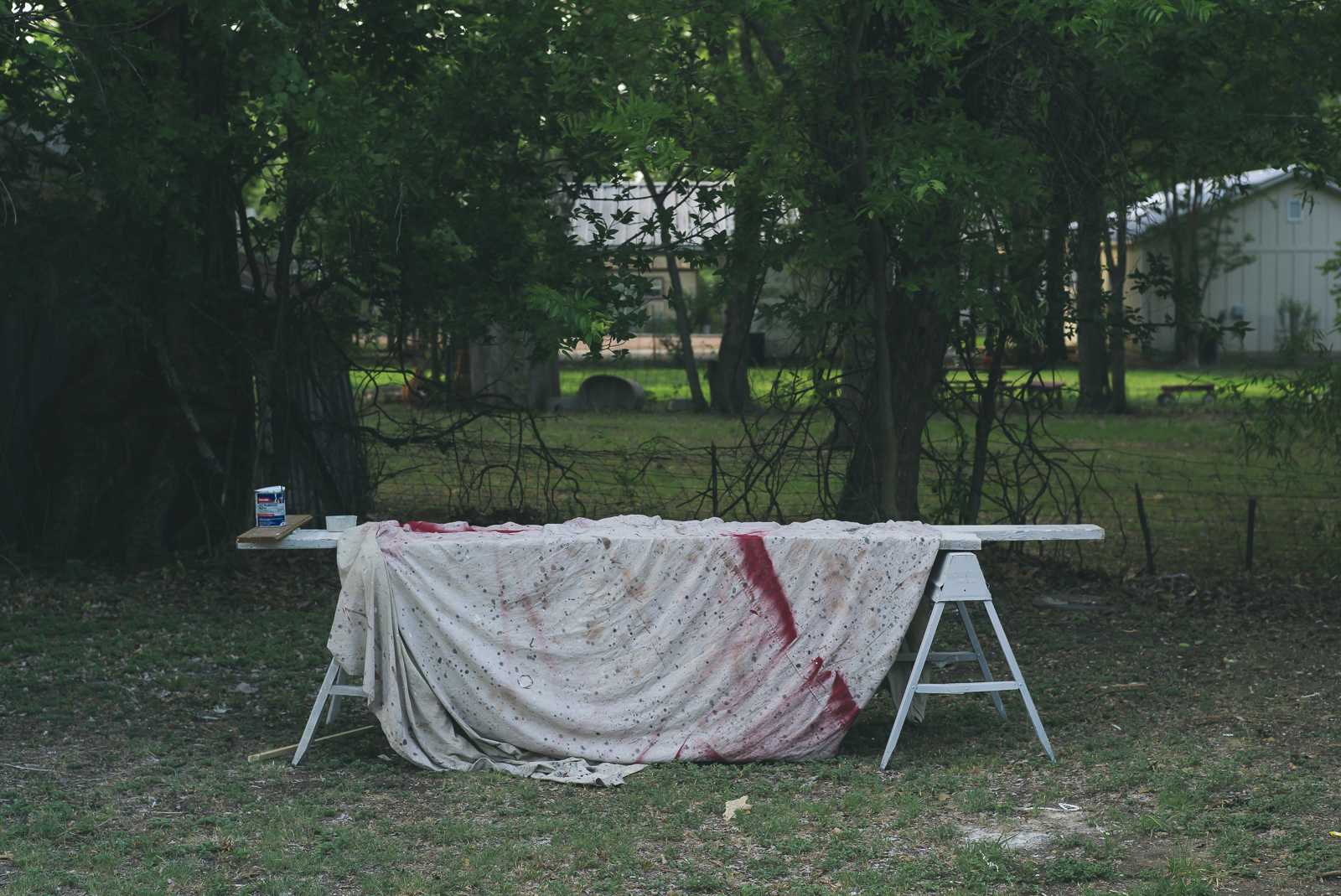 I've been hearing about how pretty and fun Fredericksburg, Texas was for many years. The way it was described to me, I had imagined this really cool town that had been preserved historically. A town that had a lot of great places to visit within a small walking distance. I even imagined horse and carriage rides, a lively downtown, museums, and art galleries. I also envisioned lots of grape vineyards all over the place. So for mine and my wife's 5th wedding anniversary, I booked us a 4-day stay down there in a dog-friendly Airbnb. The house we stayed in was within walking distance from the downtown area.
Fredericksburg turned out to be nothing like how I imagined it. There are a lot of wineries out there but the vast majority do not grow their grapes there. In fact, on the wine tour we went on we visited four wineries and only one grew its grapes in the area. The downtown area was pretty spread out and not very interesting. The really popular shopping and restaurant area has a huge 5-lane street full of fast and busy traffic during the day.
Very little of it looked historical compared to other Texas towns I've been to, such as Minneola or downtown Grapevine. There were definitely no horses in sight. The shops we visited catered to very wealthy older people. Everything there was insanely expensive. There were some excellent German restaurants there. Overall, my wife and I had fun because we were there together. But I don't think it's a place we really care to visit again. 
While there, I went on a photo walk one morning. I walked around the neighborhood of insanely overpriced small homes, think a million plus, that were mostly Airbnb rentals. Everything was very quiet and chill. Just a few people were out walking around. Honestly, it was challenging to find many great photos to make in Fredericksburg. I am happy with these photos, though.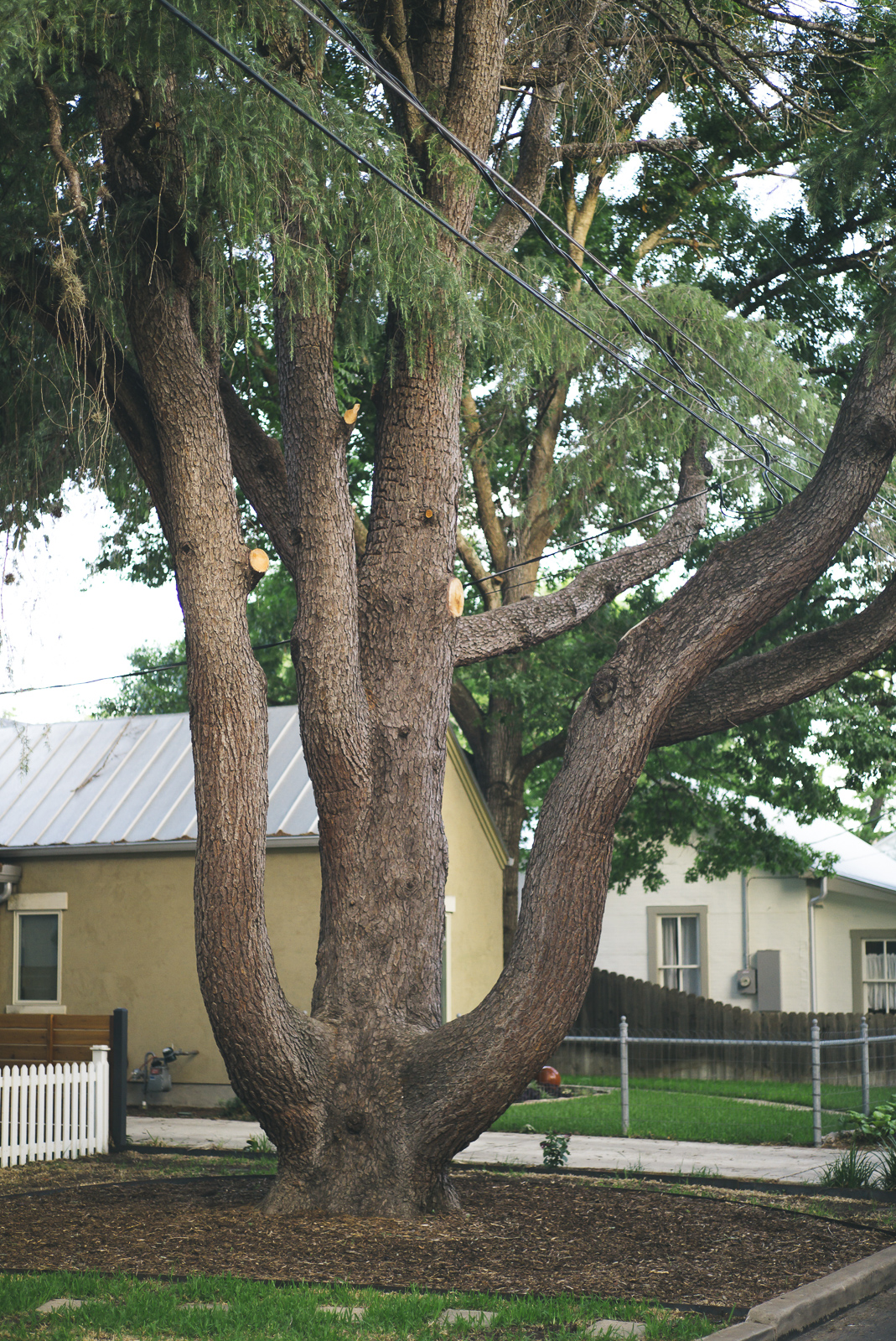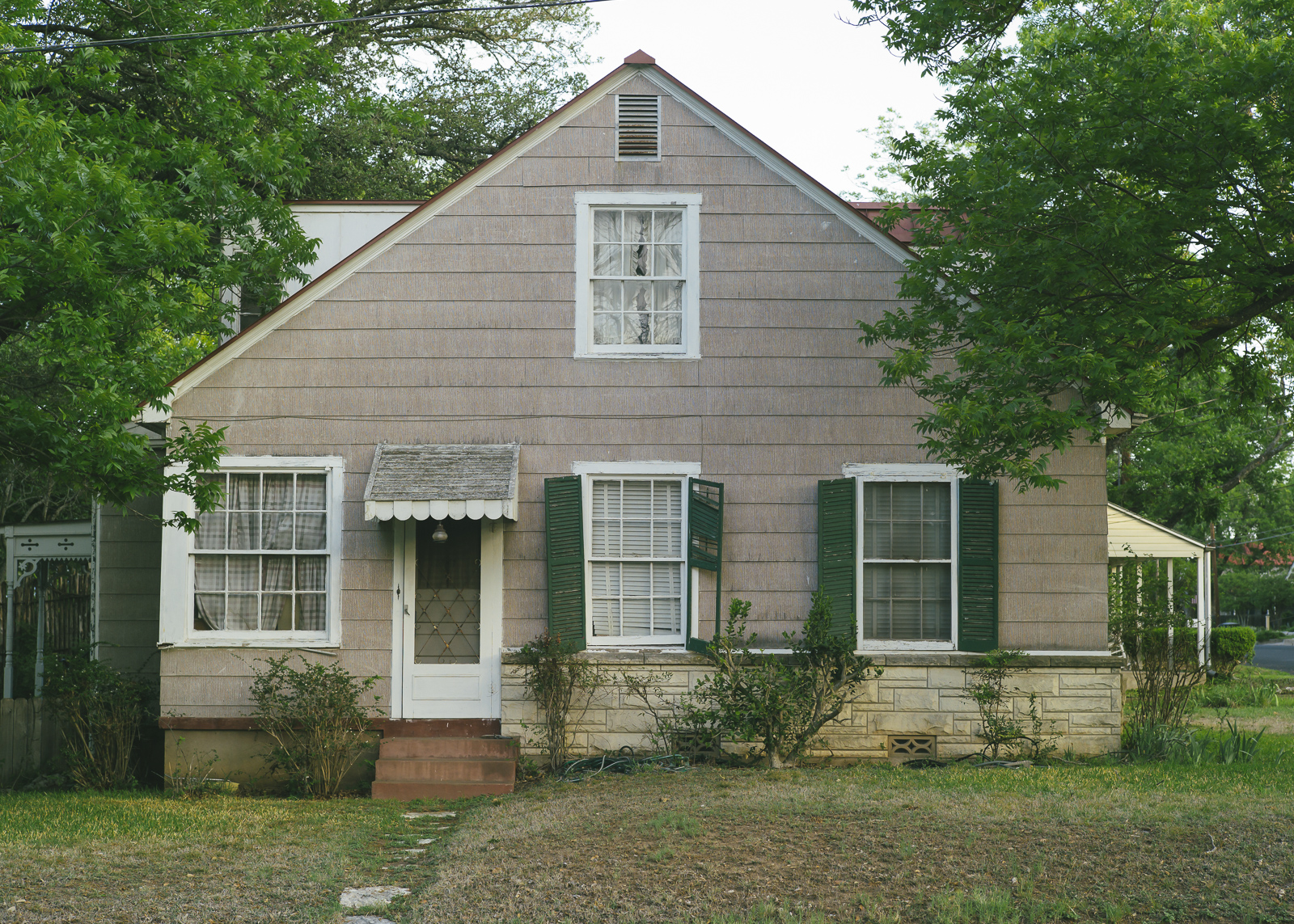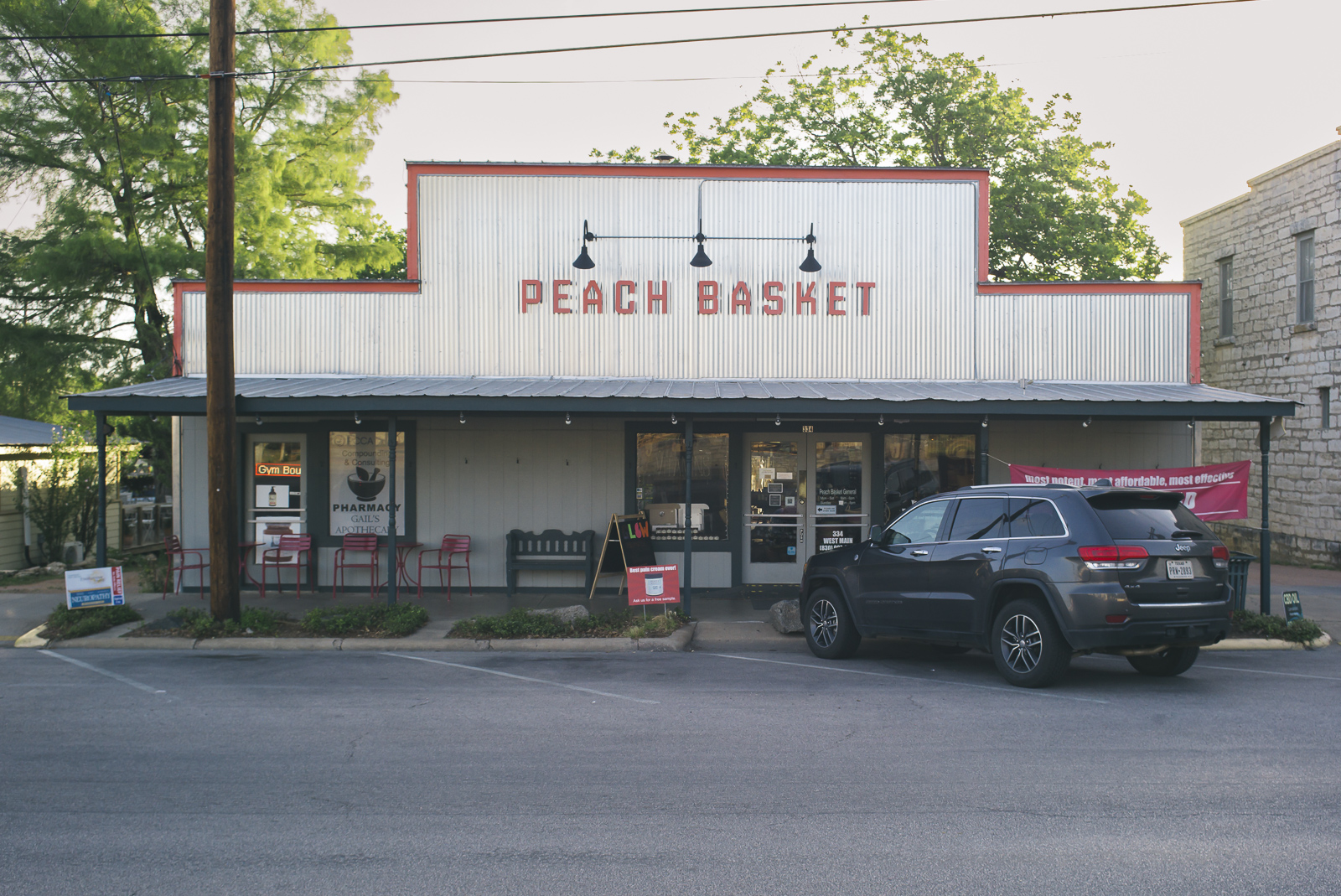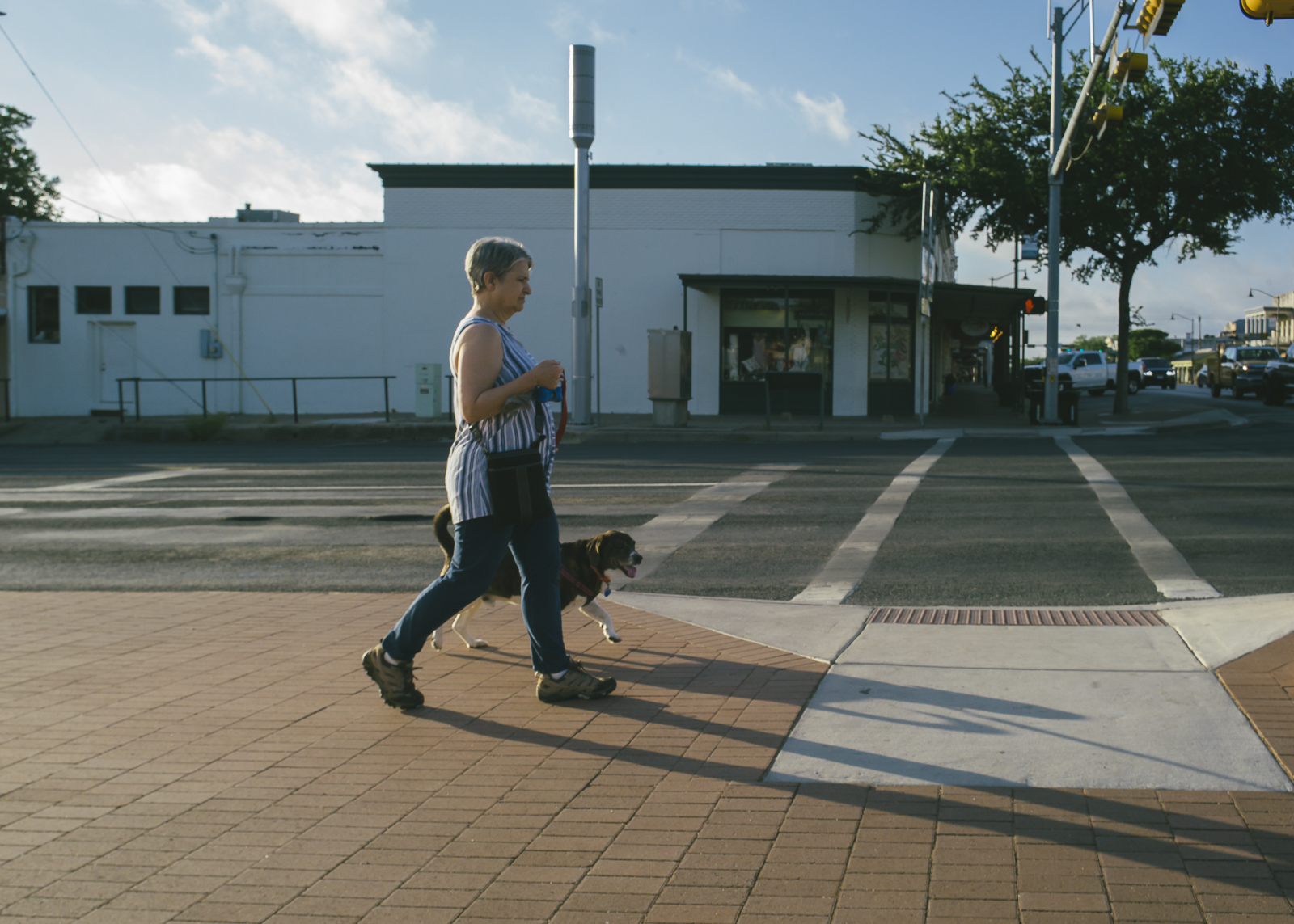 ---
---