Route 66 Midpoint is a sad and interesting fading relic of a bygone era in Adrian, Texas. An era that proceeds me by many decades.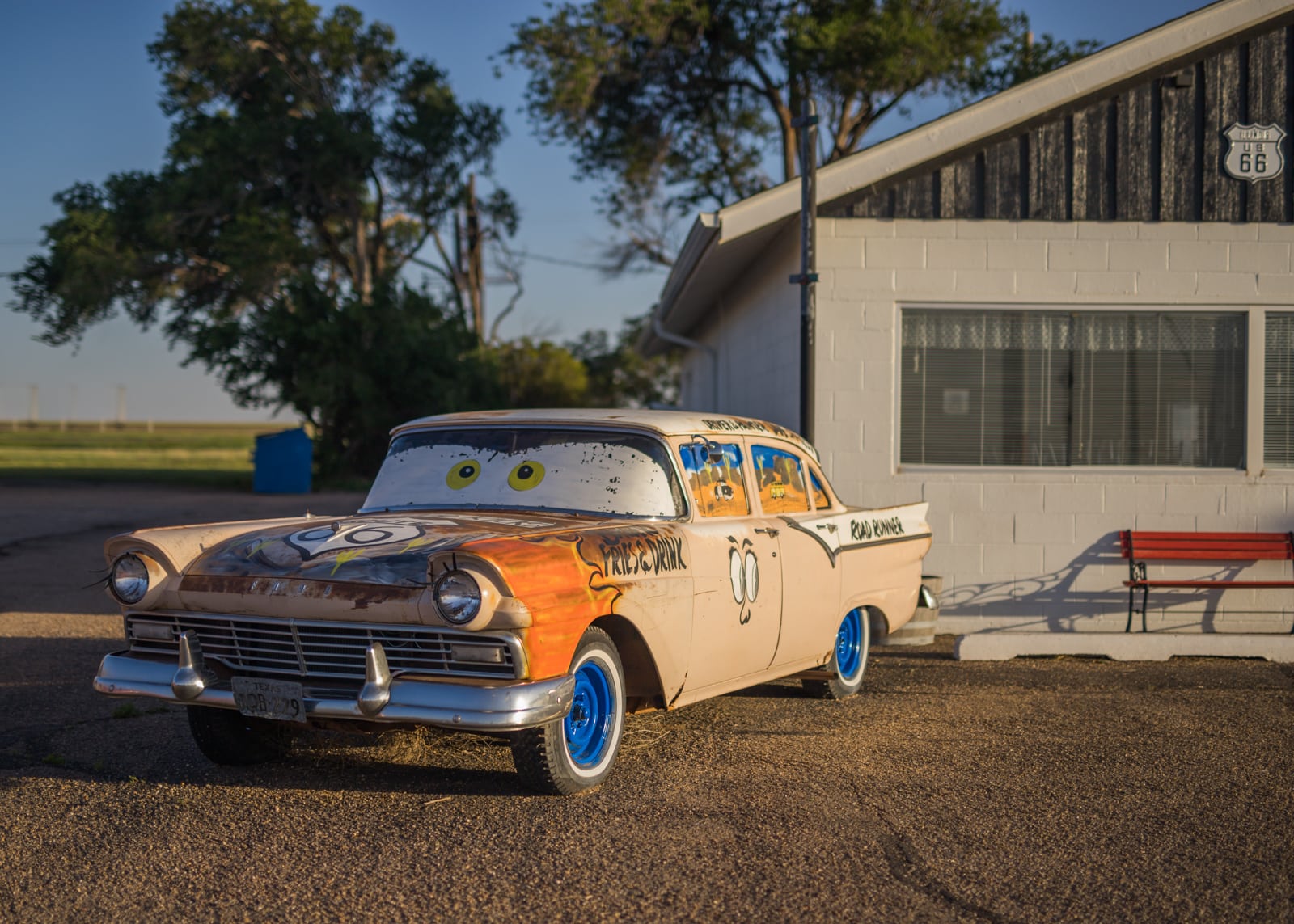 I came upon this place accidentally. My wife and I were traveling home to Dallas on Interstate 40 from Santa Fe after attending one of her cousin's weddings. The drive is pretty mundane, not a lot to see other than desert and highways. Shortly after crossing the Texas border, I saw some vintage restaurant and motel signs with old cars nearby them. I thought it would be really interesting to photograph them. So we made a little detour and exited the highway in Adrian, Texas.
I walked around a bit taking photos of anything I saw interesting. There was a red and yellow crooked motel sign hanging above an old car right off the highway. The area overall was pretty dead. There were very few cars passing by. No people walking around and a few closed businesses. The buildings were old but not dilapidated, they didn't look completely abandoned. And few antique cars were parked around rusting and covered in graffiti by visitors. Including one car that was painted like a character from the Pixar movie Cars.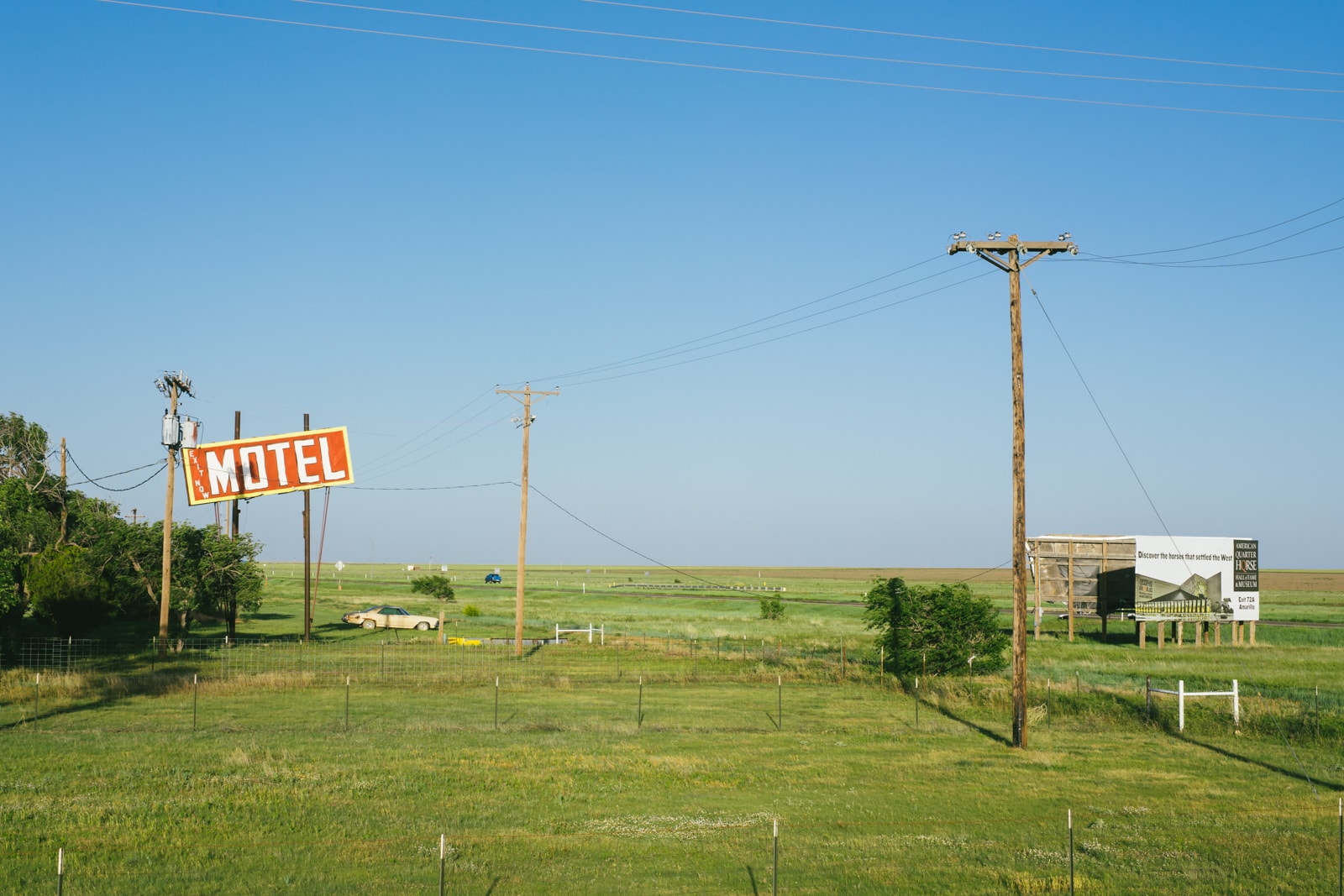 Discovering I Was In A Historical Place
As I was walking around taking photos, I noticed Route 66 road signs posted on the buildings and written on the cars. I wondered if Route 66 passed through here. I looked it up on my phone and saw that it did. And then it hit me. This was one of those popular towns that flourished during the era of Route 66. But then died off when people started using the newer highways. Then I saw the sign across the street from me. The sign said this place was the Route 66 midpoint.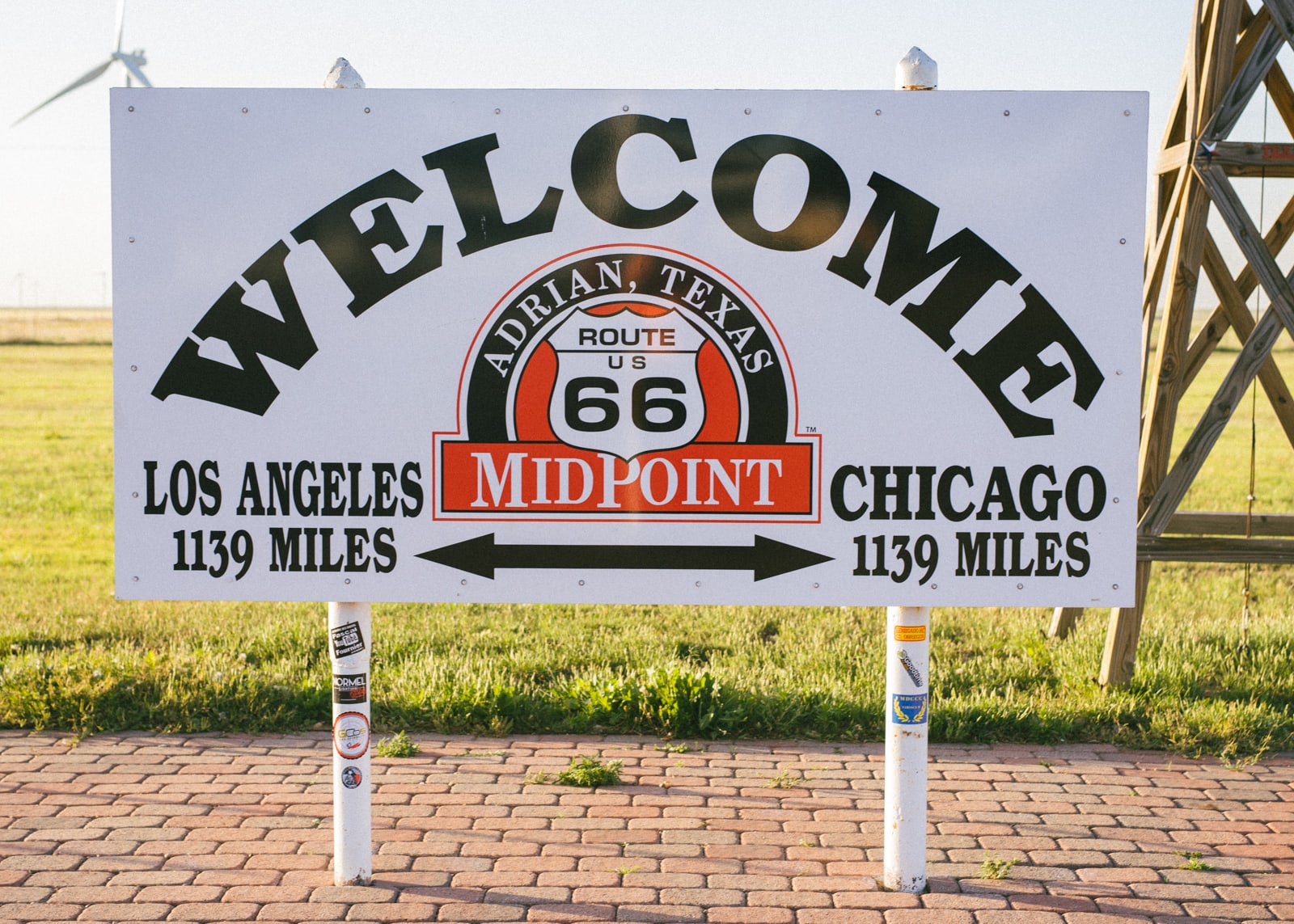 What Remains Of Route 66 Midpoint
I couldn't help but imagine what this must have looked liked during the 30s, 40s, and 50s in the heyday of Route 66. Families excitedly stopping here for dinner while on road trips. Truckers meeting together to talk about life on the road. My imagination when crazy. Then I felt kinda sad, that was all gone now.
A few buildings, old vintage signs, and rusting antique automobiles were all that was left. Seeing these artifacts made me feel connected to the past. A past I didn't even know. It reminded me of the feelings I had when I visited sites of ancient cultures. But here, there was no preservation, no tourists, and no museums. Just fading relics that will one day most likely be completely gone and unknown.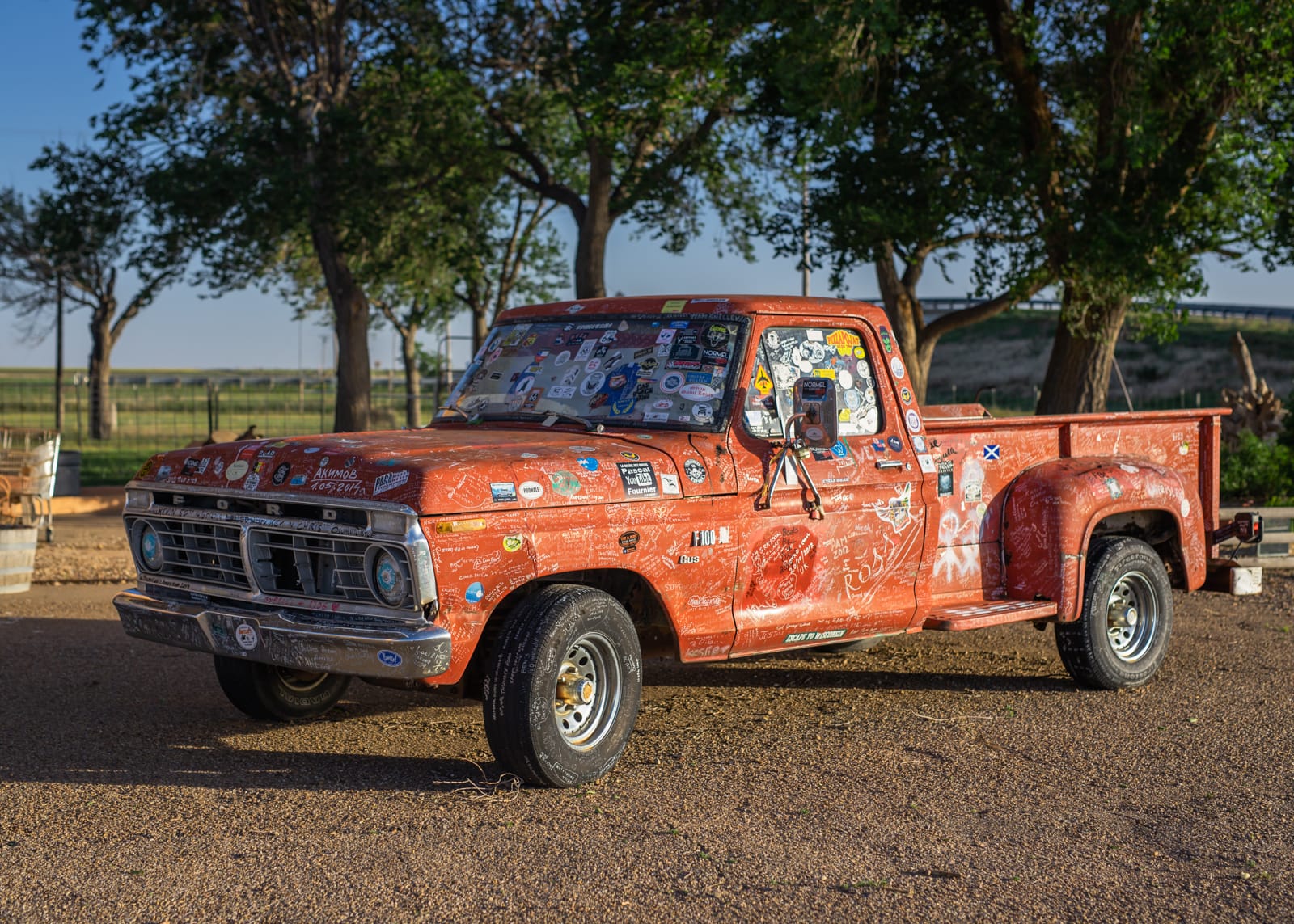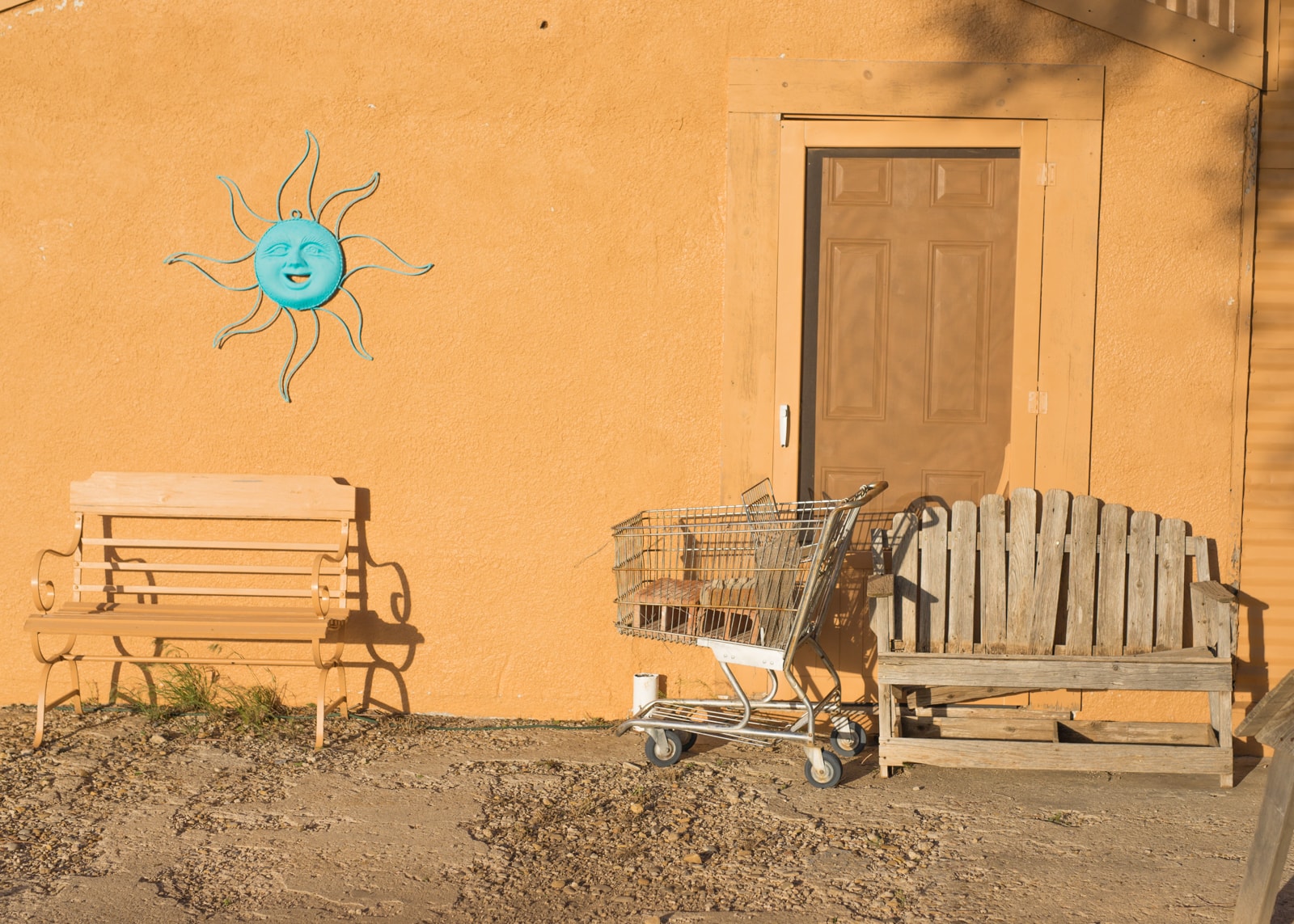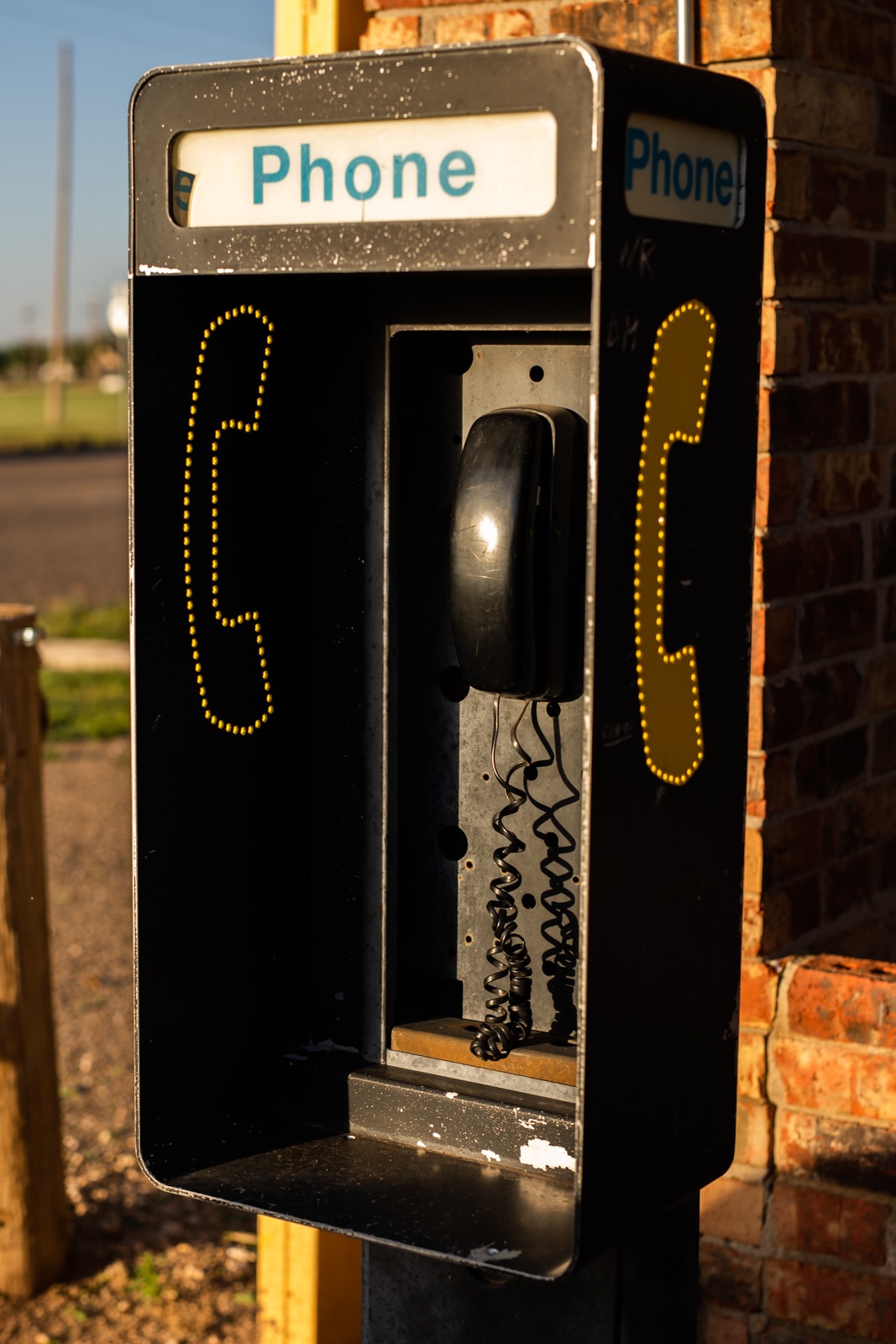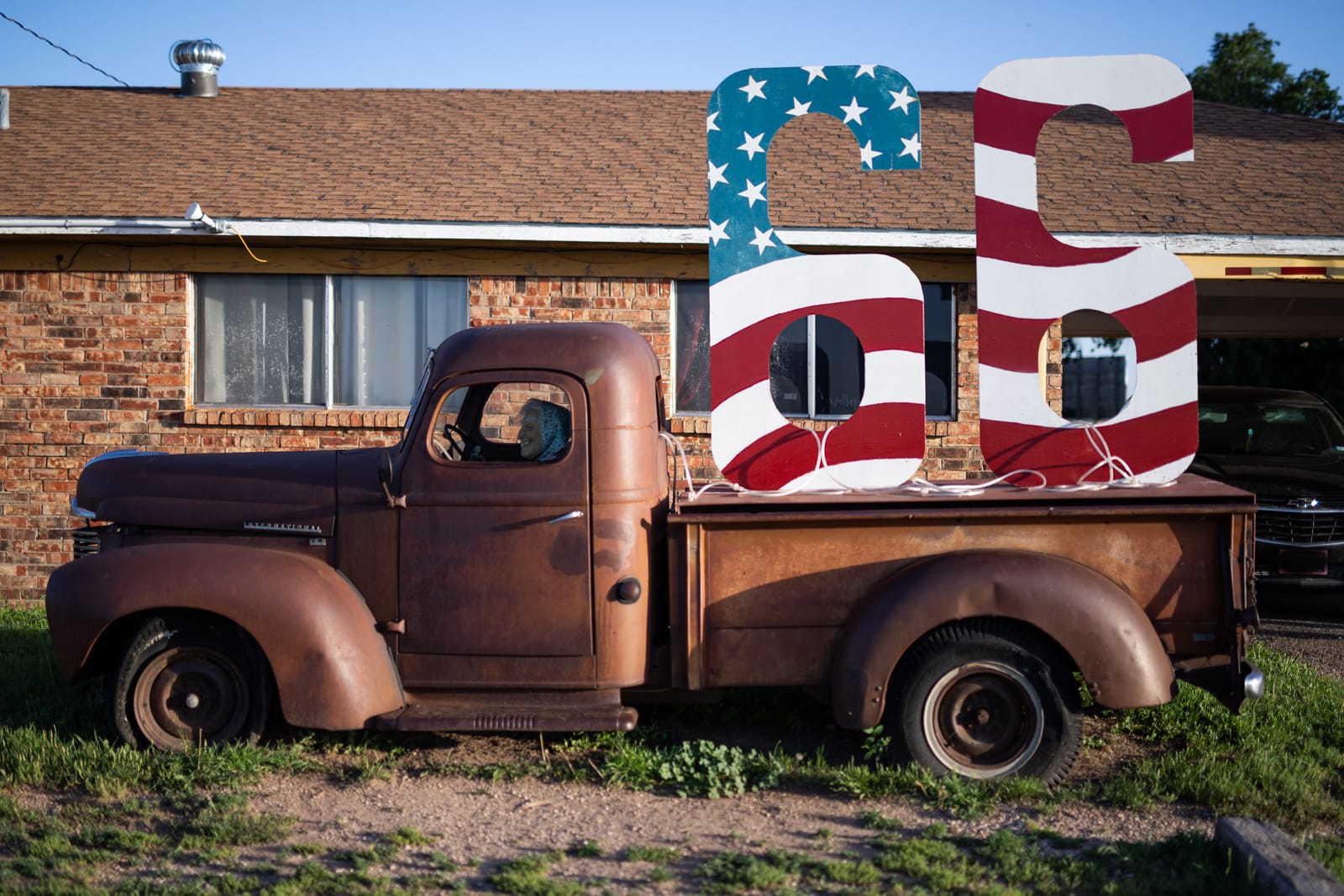 It also appears the area has been turned into a wind farm. Right across the street from the old buildings are wide open pastures full of wind turbines.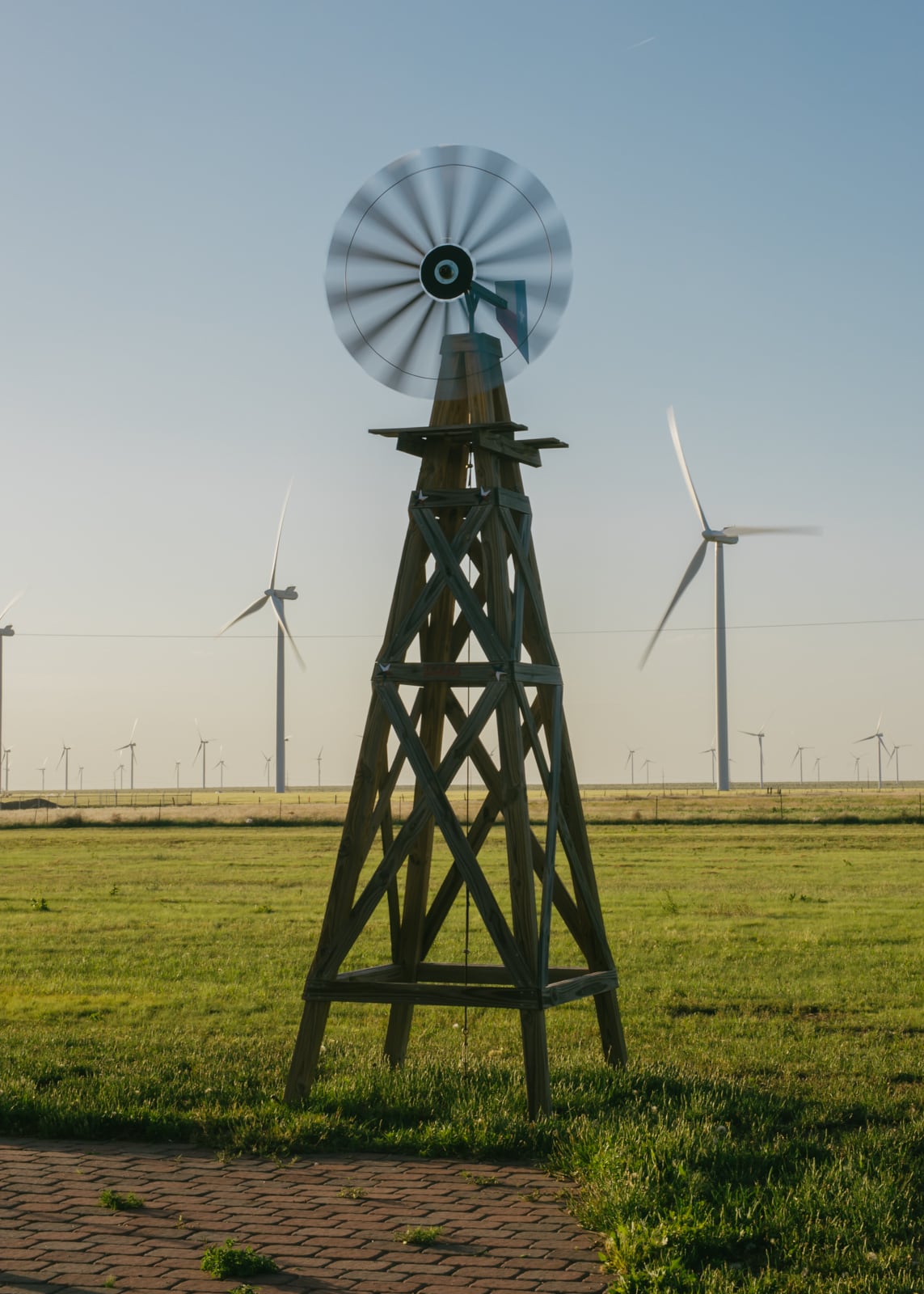 ---
---